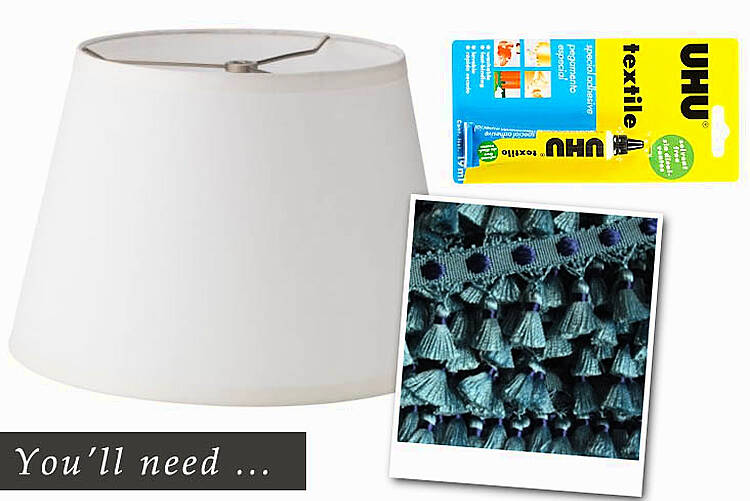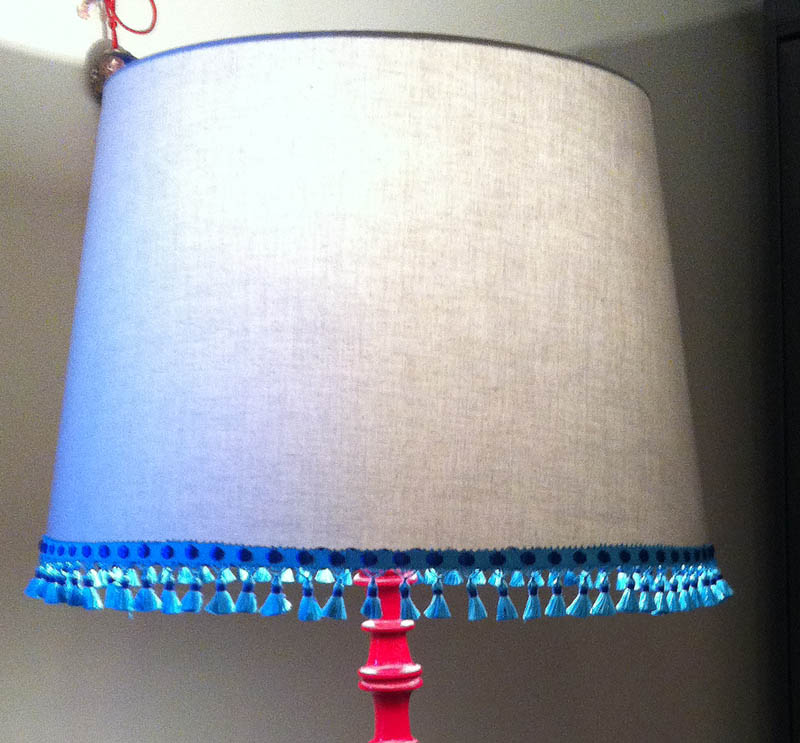 Editor Dara's recently moved house and like lots of us, is looking to make quick changes to her new interior that don't cost the earth. In posession of a standard lamp base gifted by a friend which she'd previously painted a bright, glossy red, she decided a nifty lampshade makeover was in order.
Here's how to do it: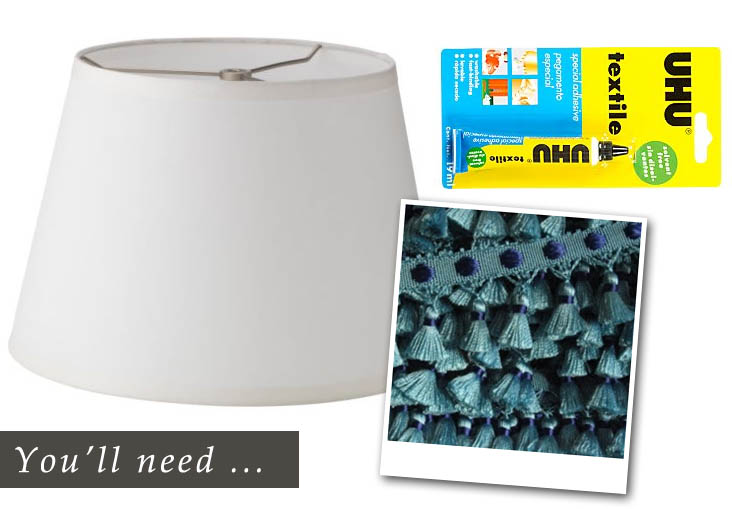 Jonsbo shade from Ikea, €19, fabric glue and trimmings of your choice
STEP 1: Choose your materials
Dara opted for a stone-coloured Ikea shade and bright blue trim to act as a bright pop against her lovely shiny scarlet stand. "Initially I was going to wallpaper or paint the shade too but actually I'm really pleased with the neutral foil of it against the blue and red now," she says, so it's staying. At only €19 it was a really affordable pick and allowed her to splash out a bit more on her chunky trimming, a high-contrast blue VV Rouleaux Tassle Trim from luxe new haberdashers The Cloth Shop, on Johnson's Place in Dublin 1.
Heads up: there's a Limerick store too for Munster-based crafters. At €9.50 a metre, she reckoned on two to finish the job and also picked up some fabric glue while she was at it - but a glue gun would be ideal for this project too.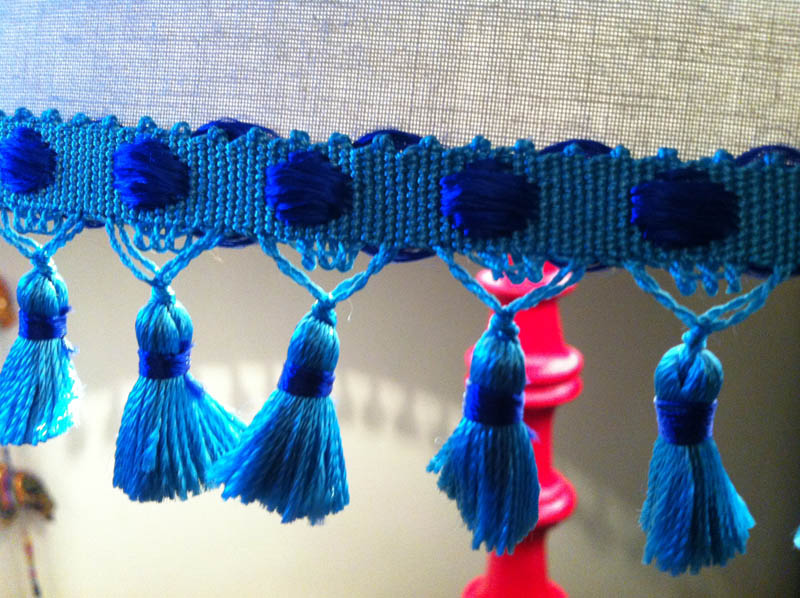 STEP 2: Put it all together
There's really nothing to this job: Dara applied glue around the base of the shade and carefully pressed her trim in place. Make sure you're quite neat when doing this - once the glue is set there'll be no chance to reposition your trim and you'll be stuck looking at a wonky lineup for ever more. Once you come to the end, snip off the trim and neatly fold it under to minimise fraying. Let the shade dry for three-to-four hours befor you put it up and turn on the light to minimise the heat softening the glue - and that's pretty much it, you're done!
The nitty gritty
Cost: lampshade was €19, trimmings and glue cost €22.50
Time: 15 minutes
Difficulty: 1/5
Have you made-over a lampshade or would you give this a go? Let us know in a comment - we'd love to hear from you.