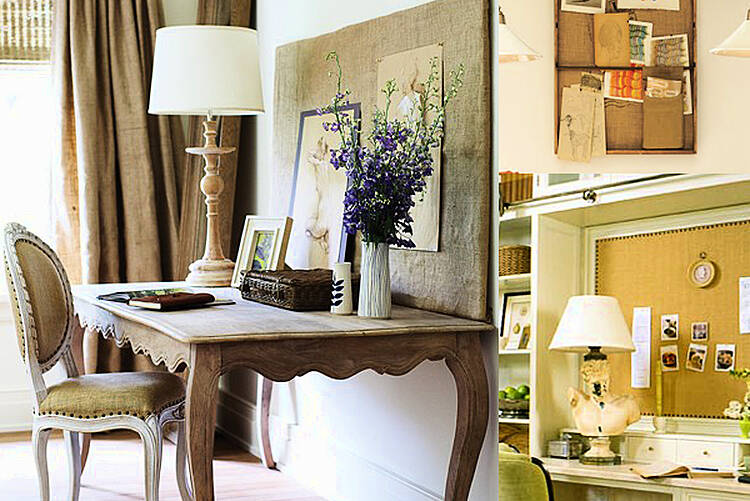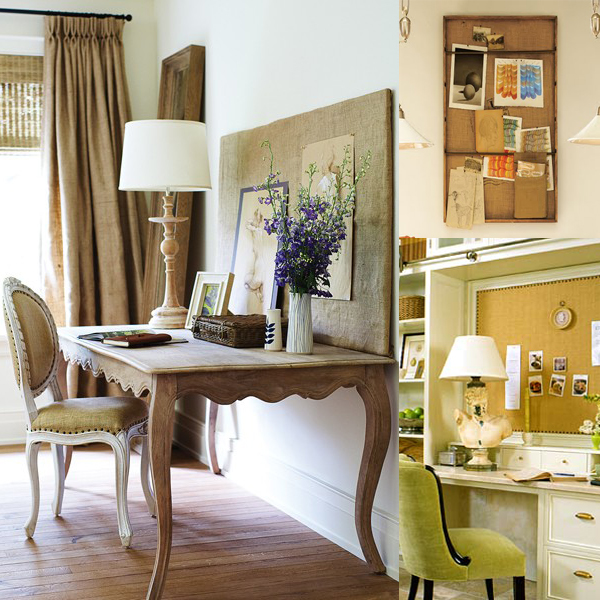 I recently did a post on the burlap craze in interiors. It's such a versatile fabric and can be used as curtains, table linens, upholstery fabric, lamp shades, cushion covers etc. but today I'm going to show you a super simple way how you can introduce this trend into your home office. We love this look!
What you'll need:
a cork notice board or sheet of cork cut to size
a metre of burlap (or enough to cover the size board you want)
a staple gun
Steps:
Lay the burlap out on the floor and simply position the notice board on top
Allow about 10cm around the edges and cut the burlap to size
Fold the edges in half and staple the fabric to the notice board ensuring to keep the fabric taut as you staple
You can add upholstery nails around the edges if you want or you can leave it as it is
You can either fix it to the wall or just sit it on top of your work desk
Easy peasy!
What do you think? Do you love burlap as much as we do?