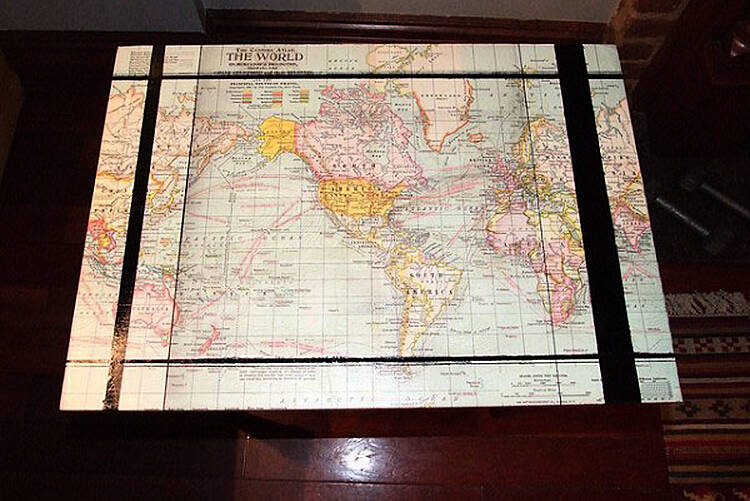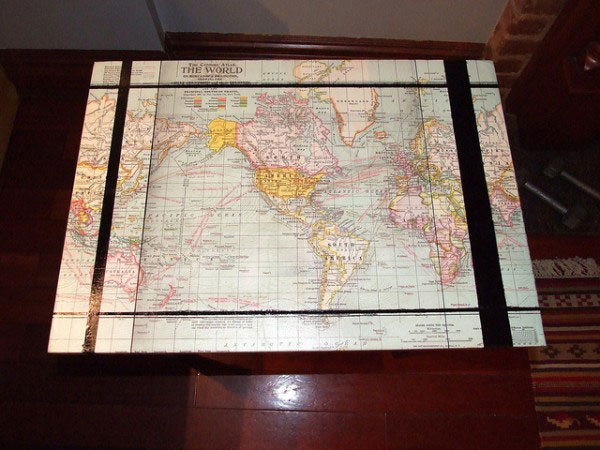 Scratch it maps,cushion cover maps and plain old wall maps. Maps are everywhere these days but why not use this worldly trend to transform an old table? This is a really easy project that gives great results.
What you'll need:
An old table
A paper map
Glue or wall paper paste
A paint brush
Clear varnish
Directions:
Coat the top of your table in an even layer of glue. Try to get a map that is the same size as your table, if not allow the same width the whole way around.
Line the map up starting with the corner and carefully press down making sure to avoid bubbles. Allow to dry and then add a layer of varnish to protect your map.
If you really want to go the extra mile why not get a sheet of glass cut from your local widow factory to place on top of your new coffee table.