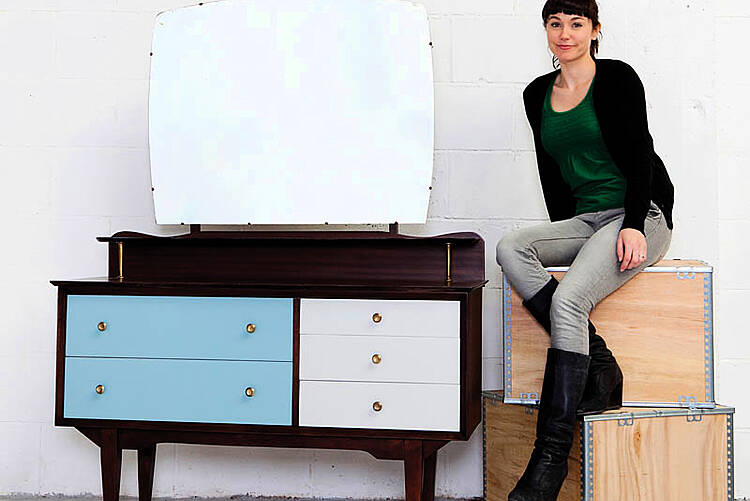 Interior designer Danielle Mac Innes spruces up an old dressing table in the name of sustainable living.
"I found this mid-century dressing table in a Dublin charity shop and although it had plenty of scratches I could see the potential in it. It's solid wood so the first thing I did was sand it right back to the raw timber. I used a medium grade paper, followed by a lower grade to finish. Using a cloth, I then applied a dark oak wood stain. Once the wood stain had fully dried I then applied a clear matt varnish over the top, which helps to protect the wood by sealing it. As for the drawers, I used a coat of solvent-based primer, and then sanded them a second time using a light sandpaper. I then carefully applied two coats of matt oil based paint.
The mirror is slightly damaged but it gives the piece real character - I think people look for unique design that has personality. Sustainability is at the core of what I do, by re-vamping and upcycling charity shop finds and using pre-owned furniture I hope to create a completely individual look."
Like it? Have you done something similar? Leave us a comment and let us know!