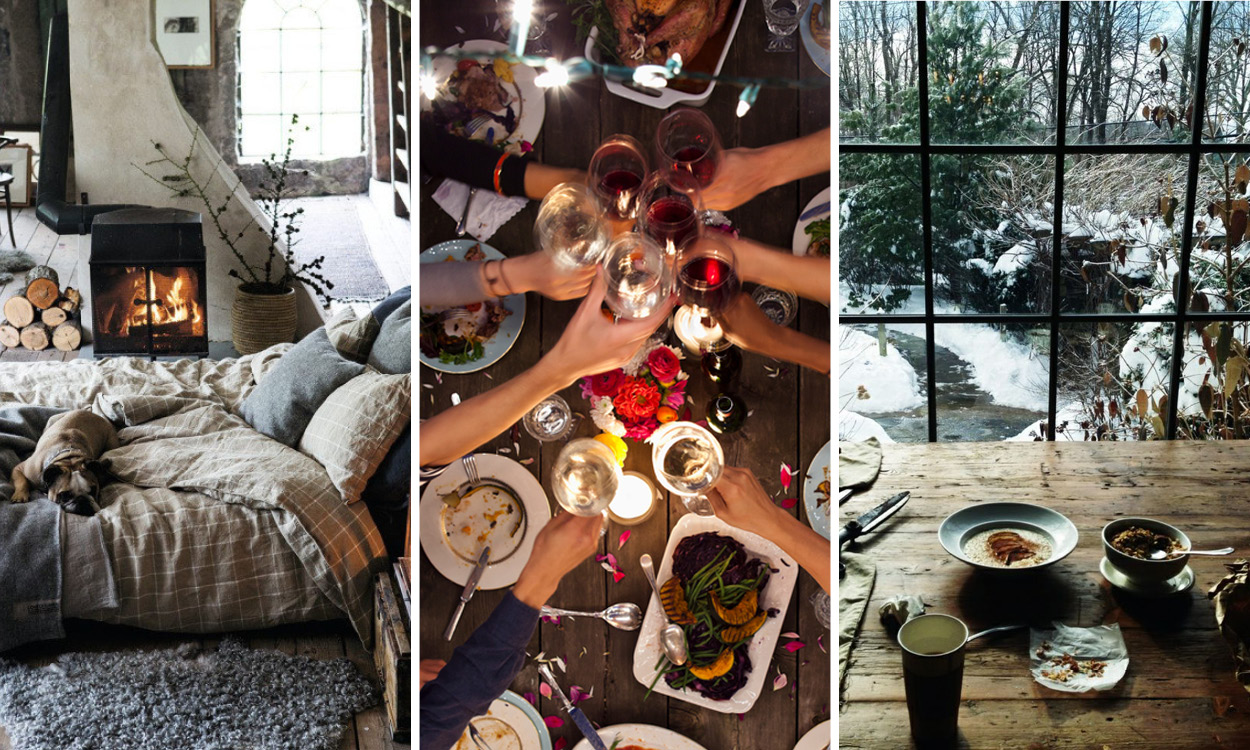 Have you heard of hygge yet? If not, get ready for it to be everywhere you turn. Pronounced hue-guh, it's an export from Danish culture and can be loosely translated to mean 'cosy', but it's more than just that. The Danes are big on turning their homes into snug nests of blankets and cushions with fires and candles lit, and settling in for long evenings of cuddling up with hot chocolate, and consciously enjoying their hygge-time.
A perfect antidote to the dull, grey, cold days, enjoying a hygge-filled moment is something the Danes go out of their way to do, and the world is catching on. Best-selling author of 'The Little Book of Hygge' and CEO of the Happiness Research Institute in Copenhagen, Meik Wiking, says the reason for this is that the essence of hygge is simply pursuing everyday happiness and savouring the good moments.
"One of my most hygge experiences was in Sweden with a group of people one December. We'd been out hiking in the afternoon and when we came back, we got the fire going and we had a stew boiling in the pot, we were just relaxing in each-other's company and then one of the guys said, 'Could this be any more hygge?' Ida, one of the girls said, 'Yes, if there was a storm outside' because you'd have that feeling of being sheltered from the outside," says Meik.
We meet when he's in Dublin to have a fireside chat with BIC, who are encouraging people to enjoy their indoor comforts and get lighting their candles with its multi-purpose Mega Lighter. This, it turns out, is a very big part of how Danes achieve hygge: the people of Denmark use twice as many candles as anywhere else in Europe.
"Lighting is really important for the atmosphere in the room, and candles are a quick way. If you're fortunate enough to have a fireplace, you can light it. The reason candles and fireplaces are nice is because they have a light that is at the low end of the temperature scale which gives a warmer, more diffused light, than a fluorescent light in the ceiling. In terms of electric lights, Danes prefer having small lamps in the corner instead of the ceiling light," he says.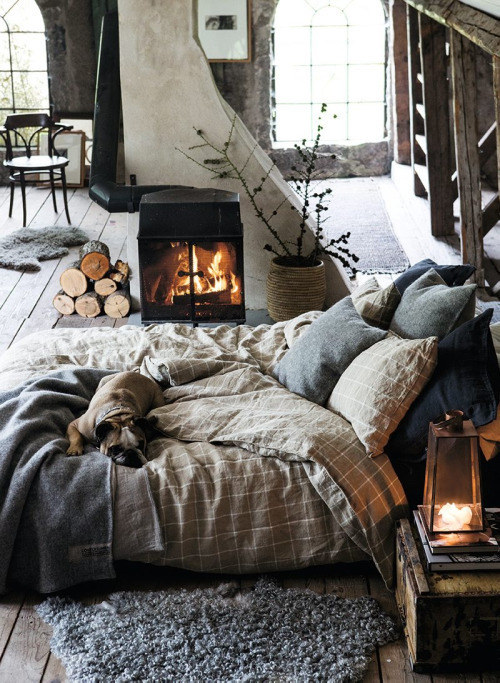 Image: Kardelen
The other big way you can change up your interiors to make your home more hygge-friendly – besides investing in a wealth of blankets and candles - is to bring the outdoors, in.
"Because we are forced indoors for the majority part of the year, Danes really like to bring the outdoor, indoors. Having a lot of organic materials like wood and sheepskin or reindeer skin. I think it's about the tactile element of the materials so glass and steel are not so nice, but organic materials are usually nicer to feel," says Meik.
However, hygge is more of a mindset than simply an interiors trend. "For us, it's not a trend, it is our culture. Some people have been asking me what the 2016 hygge trend is, and I say, probably the same thing it's been for the last 20 years: candles."
In fact, it's something the Danes are constantly on about, and Meik maintains that's what pushes them over the edge in the Happiness Rankings every year, even above the other nordic countries.
"I think it's the amount Danes talk about hygge and the importance we give it, we see it as part of our culture and as something we need to achieve on a regular basis. I think having a culture, a focus and a conversation around that phenomenon makes us have it on a more regular basis. Having good experiences and good moments on a regular basis, savouring the simple pleasures of having a nice atmosphere, on a daily basis, over time affects your overall general life satisfaction. I think that's what sets Denmark apart," he says.
And as it turns out, Irish people are already getting their hygge on, without even knowing. We're unconsciously very good at embracing the cosy mindset, but now it's about appreciating it all a bit more. 
"Some countries are more naturally open to it, for example Ireland. There are a lot of commonalities between Denmark and Ireland in terms of people, in terms of climate, in terms of culture. Irish people are also very much about togetherness and having a good time. You're fairly laid back, as are the Danes, slightly informal. You also have wonderful weather, as we do. In terms of Ireland, you're better equipped and in many ways, are already doing it.
"You're already practicing many of the things I talk about in the book, but now maybe the next thing is for you to introduce maybe a label that gives it a positive spin. I spoke to a mother of two in France the other week and she said she might have spent the afternoon with her kids just cuddling up in blankets having tea, and she would call it a lazy afternoon. Now she calls it a hygge afternoon, so it's something positive. I think that's what Danes do, we do the things people around the world do, but we give it value and say this is a good thing. Perhaps you could be more consciously cosy," he says.