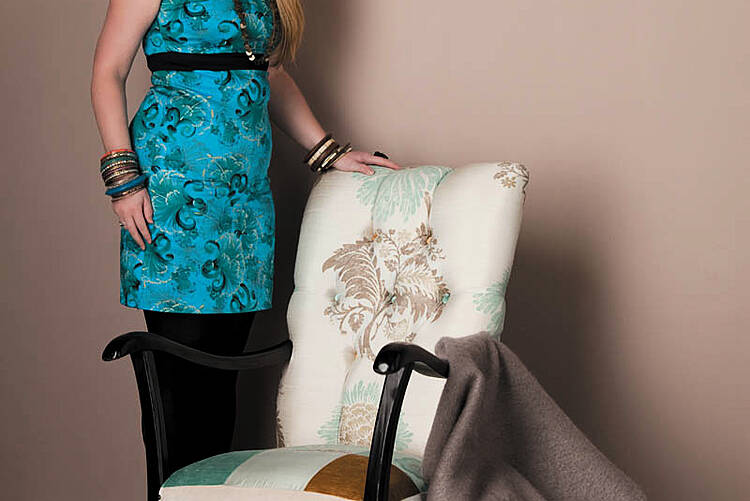 I Made it Myself
Lorna Kee collaborates with Penny Crawford Collins of Chique Chaque to produce a budget conscious collection of bespoke furniture from their personal assortment of surplus designer fabrics.
"This chair was sourced at a market in Carlow. Penny and I have started a collection of revamped furniture and we meet and go to markets to source the various pieces. The idea for the collection came about when we decided to combine all the left over designer fabric we have between us to create bespoke furniture for a fraction of the cost. Even though the materials are sourced in an unusual way, every piece of furniture is an original design so we always have to keep our fabric collection in mind when sourcing from markets.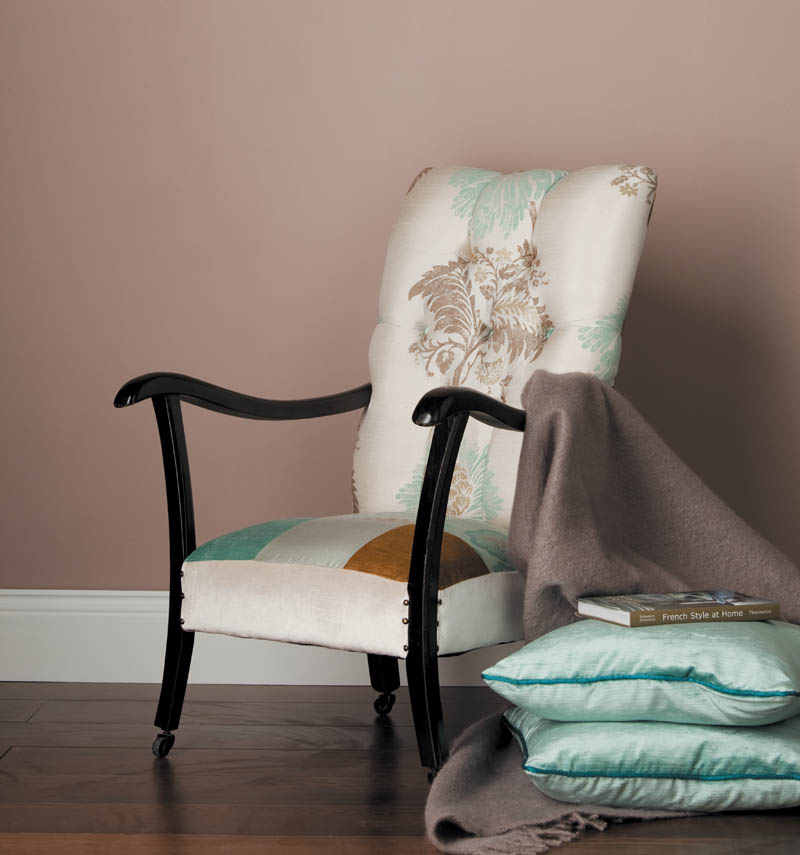 The upholstering was done in a mixture of plain and patterned designer silks and velvet, sourced from Designer's Guild, Cassamance and Harlequin. The cushions are covered in Aqua from the Lucido Velvet Collection by Harlequin and are piped in Cassamance Blue from the Shiva Collection by Cassamance.
We aim to follow current trends using recycled material so that people can have a bespoke piece of new furniture rather than create a vintage looking piece. We want people to have that statement piece of furniture that they can look upon as a piece of art or a beautiful ornament without spending a huge amount of money."
Paint on wall Colortrend's 0133 Natchez interior matt, Web: www.colortrend.ie. Foxford wool throw, €95, and French Style Interiors, €36, both from No. 6, Castle Market, Dublin 2, Tel: 01 670 8846. Kee Interiors provide a professional interior design service. Revamped furniture and Swarovski Crystal customising is by request from Kee Interiors. Tel: 087 249 1249. Web: www.keeinteriors.com