Actress, producer and writer, Mindy Kaling has never been one to shy away from bold colours, especially on the red carpet, but her suave New York City apartment is subdued in comparison, and we are completely obsessed with it.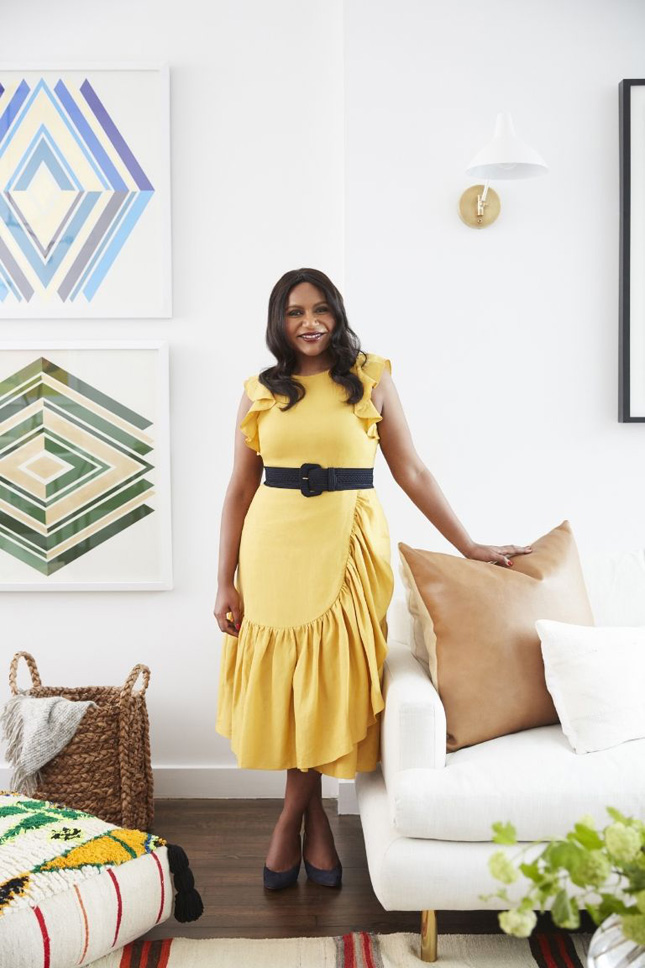 Recently revamped by interior designer, Sally Gotfredson of One Kings Lane; Mindy's apartment sees mid-century meet Moroccan influences, set against a crisp, white background.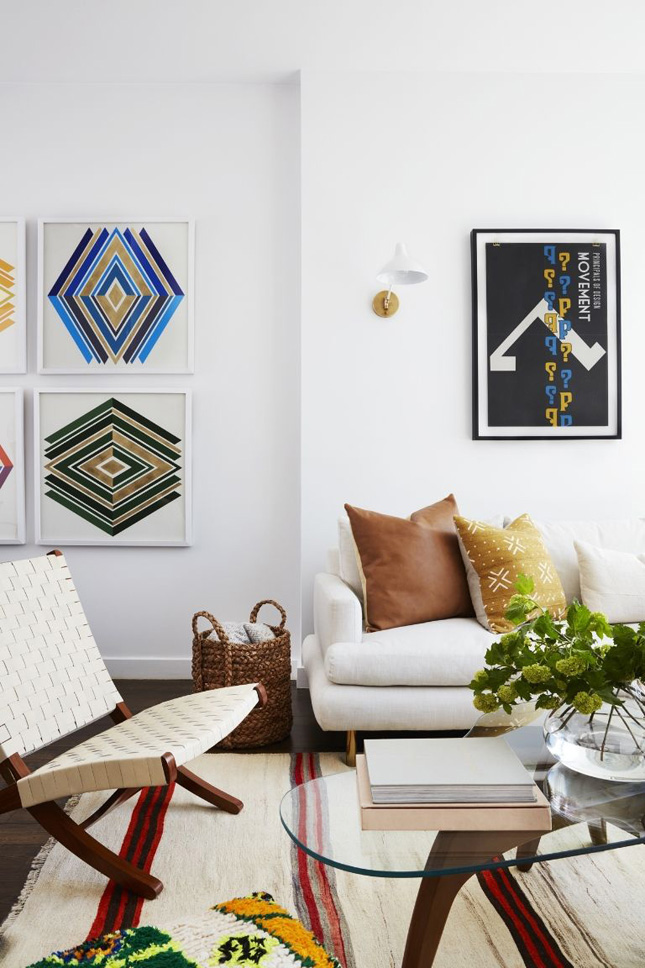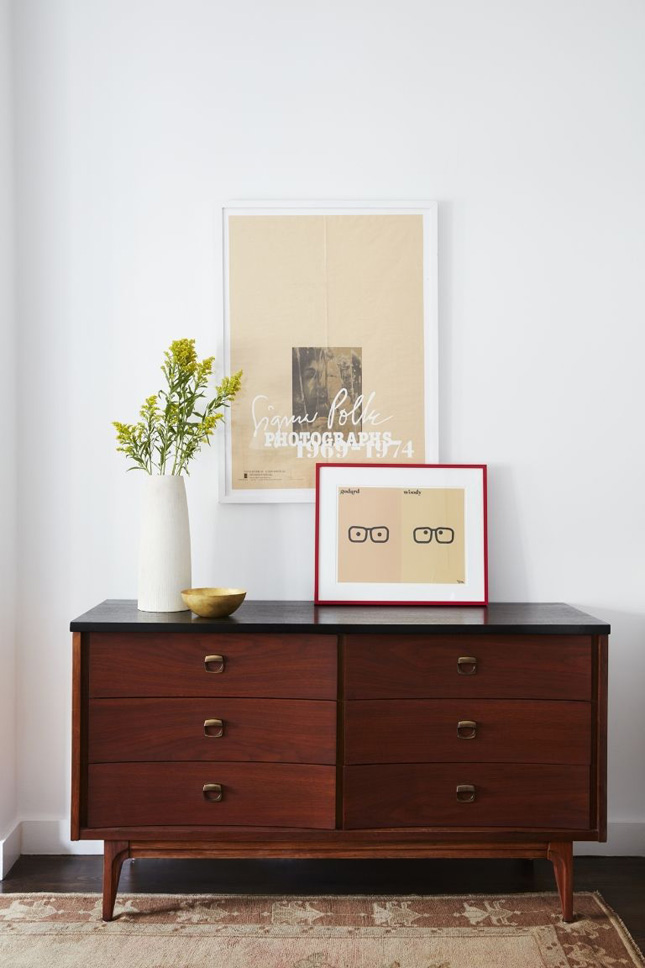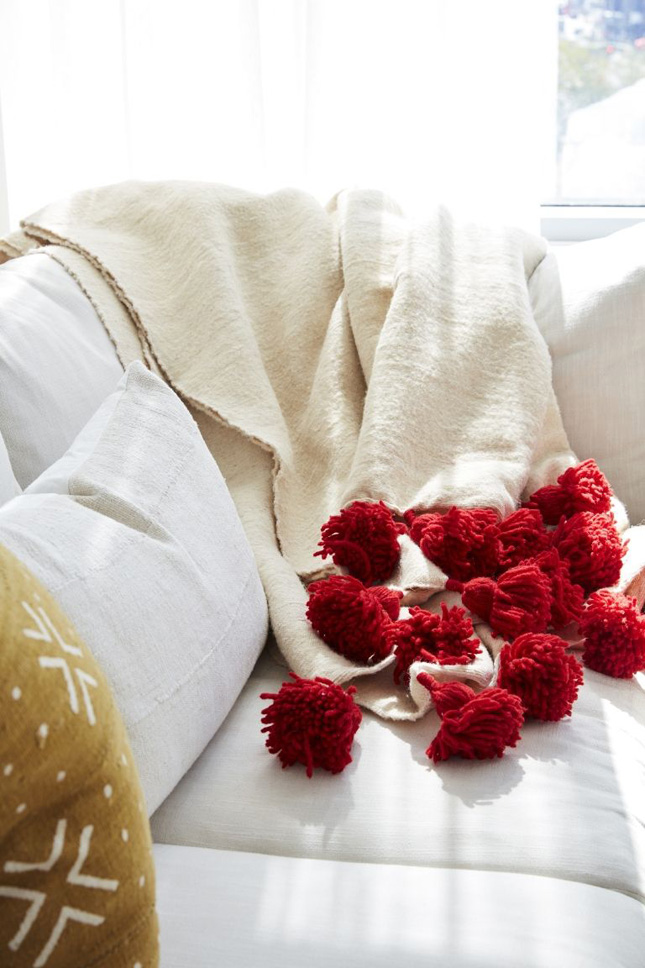 As it was being designed, Mindy was living on the other side of the country, in LA, so as she says, she had little time to micro-manage, which in hindsight, was probably for the best. "I got to be surprised, like in a reality television show," Mindy told the studio at One Kings Lane. "The first time I walked into the space after One Kings Lane designed it, I thought, 'Who is this chic person who lives here?'"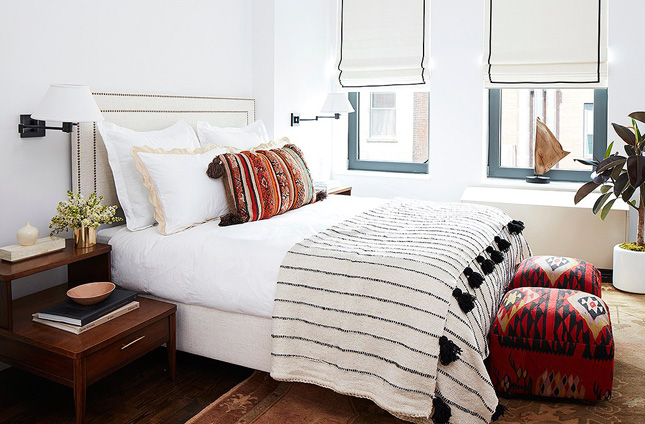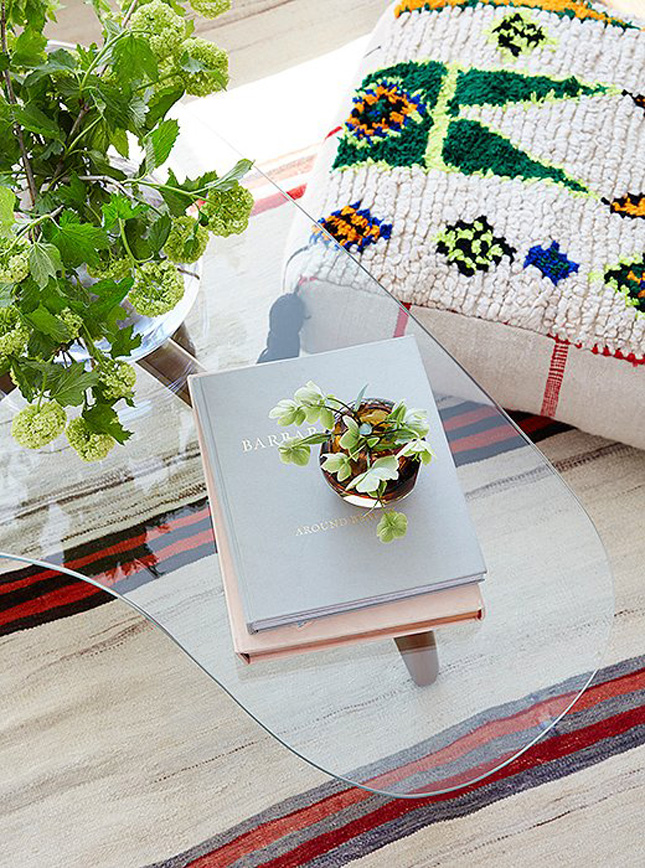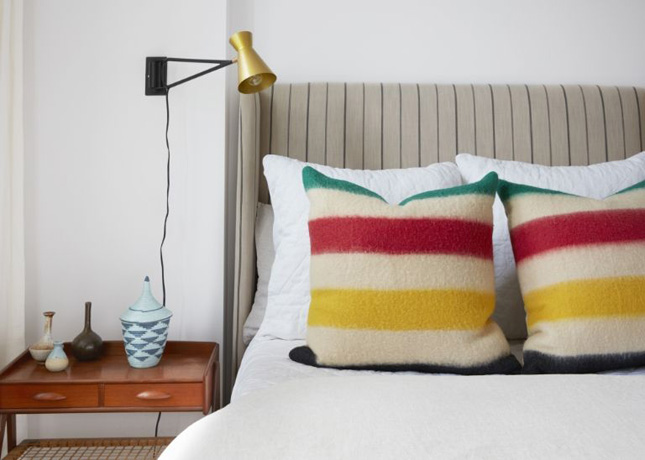 Mindy's inspiring space has some very stylish design features, such as this light fixture, made from wine glasses, or the beautiful wooden console beneath her TV. "Because I watch so much TV, my eye falls to it all the time, and it's just the most beautiful colour. I think it's an antique? Anyway, it's amazing," says Mindy.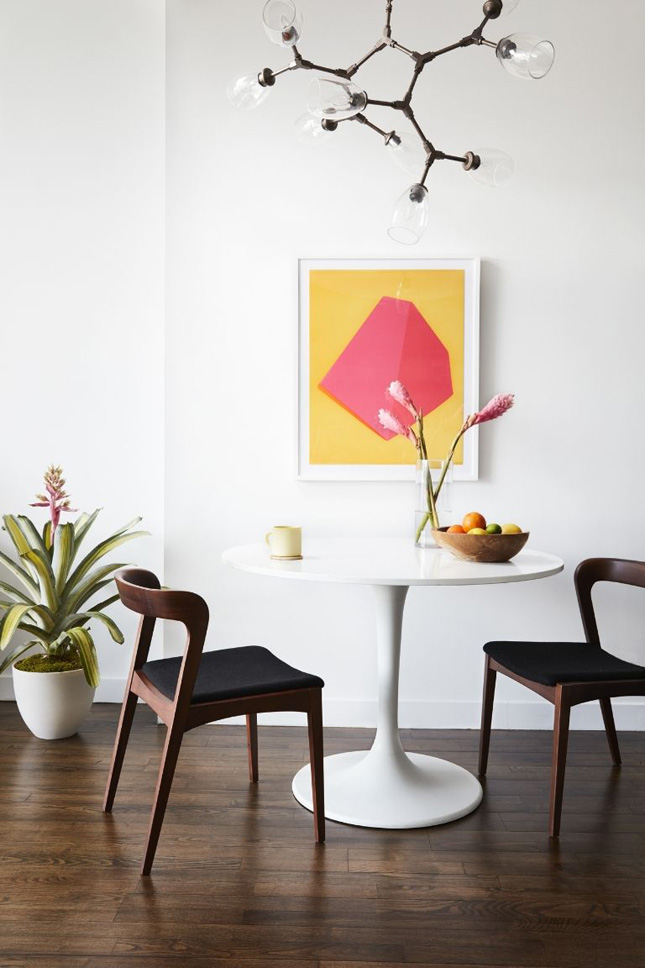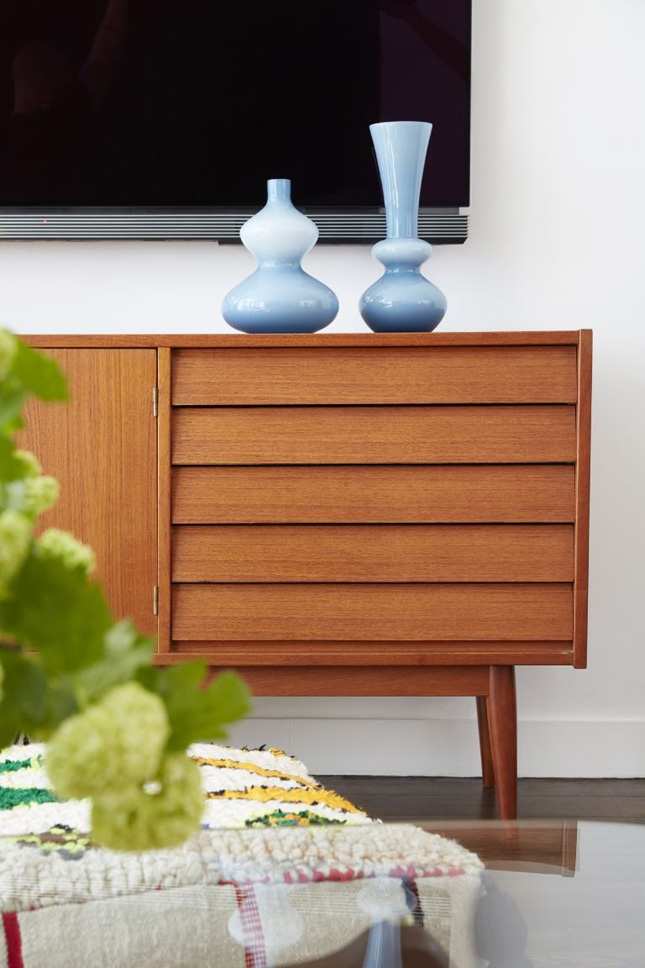 As for the cool Moroccan pillow on the living room floor, Mindy quips that it looks like a pillow for the "chicest, most elegant dog, ever, to hang out on...but I would never let a dog sit on it."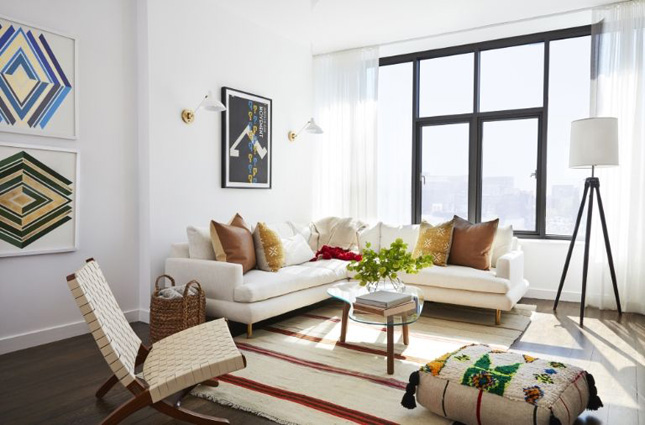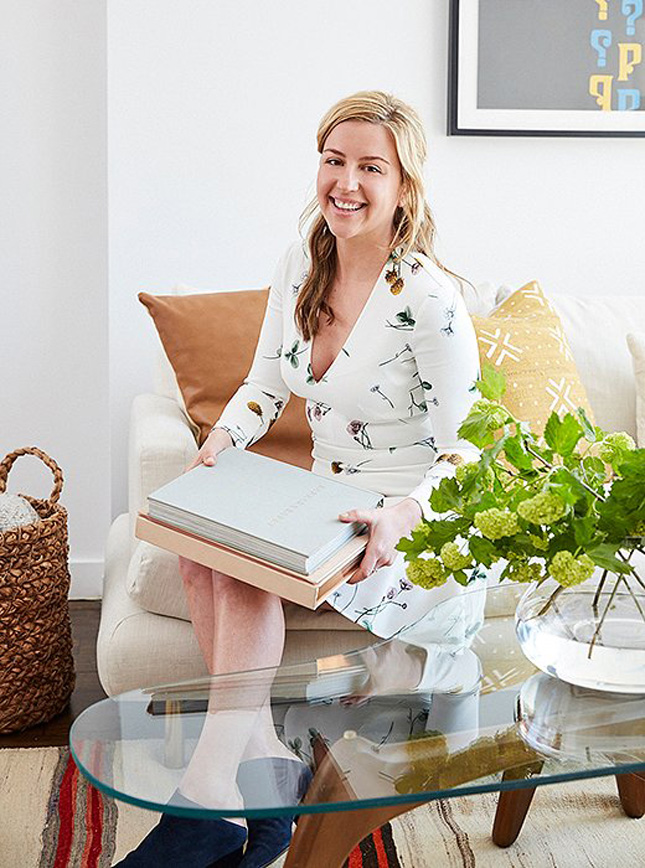 Sally Gotfredson, designer at One Kings Lane