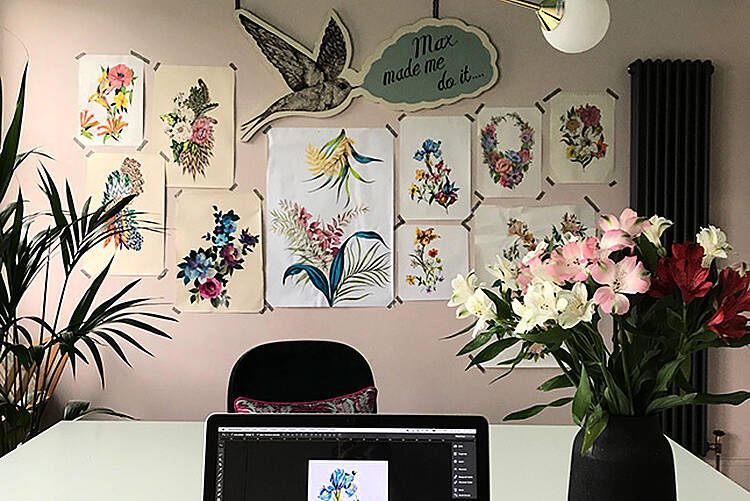 Here's how to navigate the interiors world on instagram - part 2! This week we speak to three more digital and design savvy Irish bloggers on how they are making the space work for them. Be warned! Endless home improvements are just are just a few swipes away…
Catherine Carton
Find her on Instagram here  and on her blog Dainty Dress Diaries.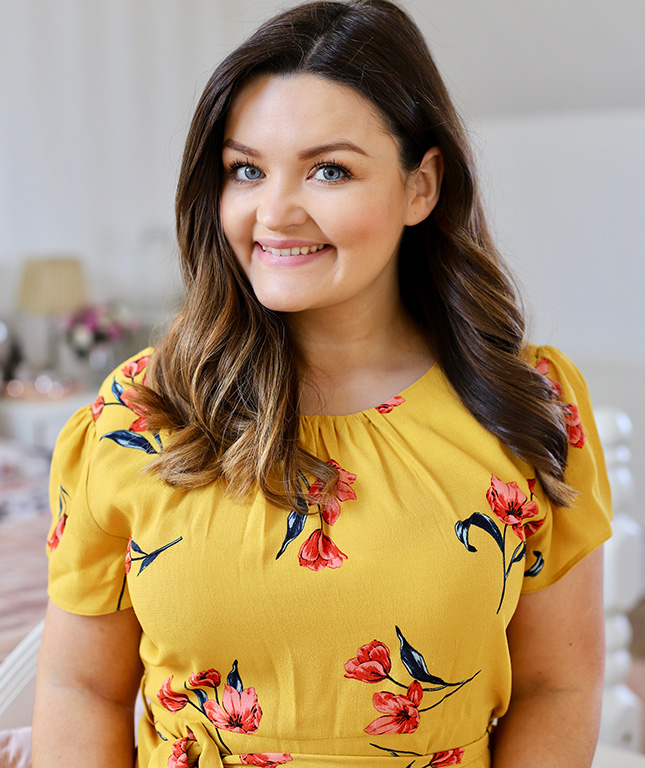 How did you start on Instagram?
I started around six years ago when I first started blogging, really just as a platform to promote my blog posts. My first followers were friends and family and it took me ages to grow my page in the beginning. There was a really small interiors community when I started and I remember my first "Insta friends" were girls from the UK. I actually ended up meeting them at a press day and we have since become friends.
What is your most liked post?
A post that has recently done well for me is actually a video post. It got over 82k views and got almost 178k impressions. The video was a one minute post showing my cabinet transformation. I had gotten a cabinet for free that a friend was throwing out and I gave it a makeover to match my style of decor. 

Is there a particular shot of room set up that works every time? 
Honestly, any shot that includes Blondie my cat is a win with my audience. I find people really engage with living room and kitchen images. I find people like seeing the whole room and not just one styled corner.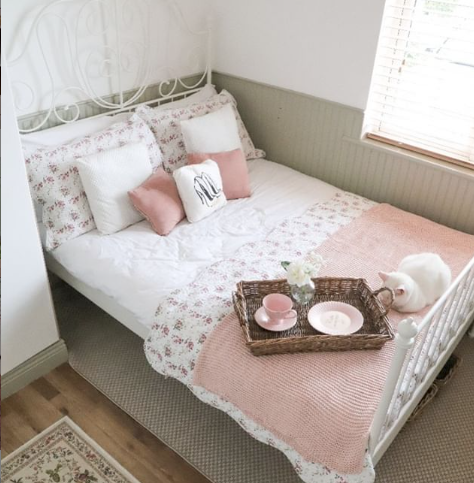 Any advice on growing numbers on your own instagram?  Use the hashtag feature to find inspiration. You can explore different hashtags and you can now save your fave images. You can even screenshot your fave images and make a mood board. As I am a lover of all things floral, shabby chic and cottage style, I follow hashtags that fall under those categories. In the beginning, I was sharing a lot of DIY projects so things like #chalkpaint #furnituremakeover is where I found similar accounts to interact with. If you are using it to grow your business I would suggest using the stories feature to show your personality and share some of your day to day. Consistency is also key to growing an audience as well as engagement, so make sure to communicate with your audience and have a two-sided relationship. I also recommend a business owner to cross promote. Don't put all your eggs in the Instagram basket. I use Youtube and Pinterest also to drive traffic to my Instagram and that massively helps grow my page. Also, make sure to have your website in your bio so you can direct your Instagram audience to your website and have a call to action like a sign up to email message.
Is there a worry now that people might just decorate for the 'gram?
Absolutely, I have noticed interior trends have changed since I have first started on Instagram. I don't really follow a specific trend, I love a neutral pastel colour palette and I use trinkets I have found on my travels as pieces of decor in my home. Nearly all of the furniture in my home is up-cycled and unique and I pride myself in not having a home that looks like it was copied from a magazine. I think your home should show your personality and you should have fun with it. Your home will grow with you over time and your tastes will grow and evolve. My advice is to take the inspiration from what you see on Instagram and put your own stamp on it.
Sarah Twigg Doyle Interior Stylist and Content Creator. Find her on instagram here and on her blog Retwigged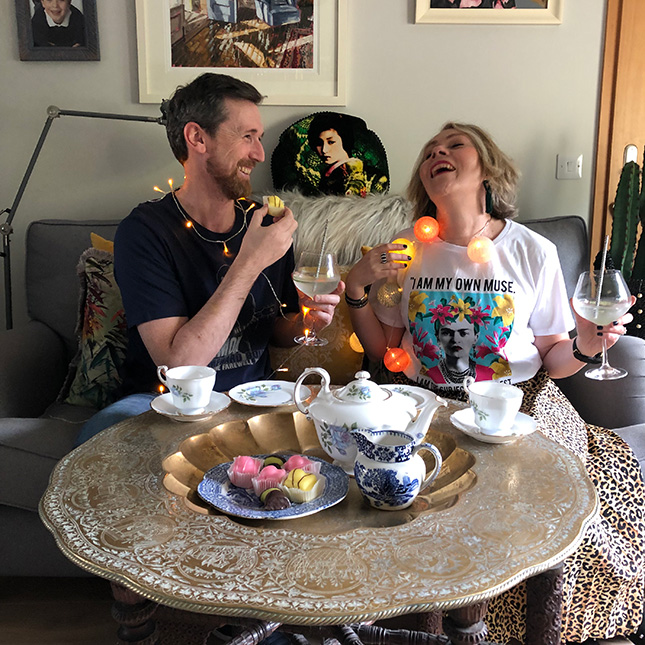 How did you start out on instagram?
So many people had been saying to me that Instagram was the way forward for creatives and why didn't I as part of my up-cycling business show my own interior style on it.  So last year I felt the fear and did it anyway, by switching my profile to a business account and rather tentatively at first showing some styled up photos of my home. I knew absolutely nothing and was totally naive to the whole hashtag thing but by beginning to follow other really amazing interior accounts I began to piece together the best way to build a following, the type of squares that work etc and adding hashtags to extend your reach.
What hashtags did you follow and what do you use now? I realised early on playing along with the monthly competitions with daily prompts was a great way to start to get noticed. So I used the #myhousethismonth and also the Irish interiors magazine House & Home's own prompt #myhouseandhome
What is your most liked post? My two most liked posts by far are in my bedroom and are of my corner side of the bed. I think it's success is mainly down to the gorgeous H&M botanical bedding I have and the green velvet cushion with the rose gold dragonfly on it I have in shot. With the amount of love that cushion gets it could nearly have its own instagram page! We painted our kitchen/dining space dark green in November last year and to be honest that's probably when my account really took off as the green gets a lot of attention. Also shots of my own upcycled pieces of furniture like the drinks cabinet and sideboard in our living room.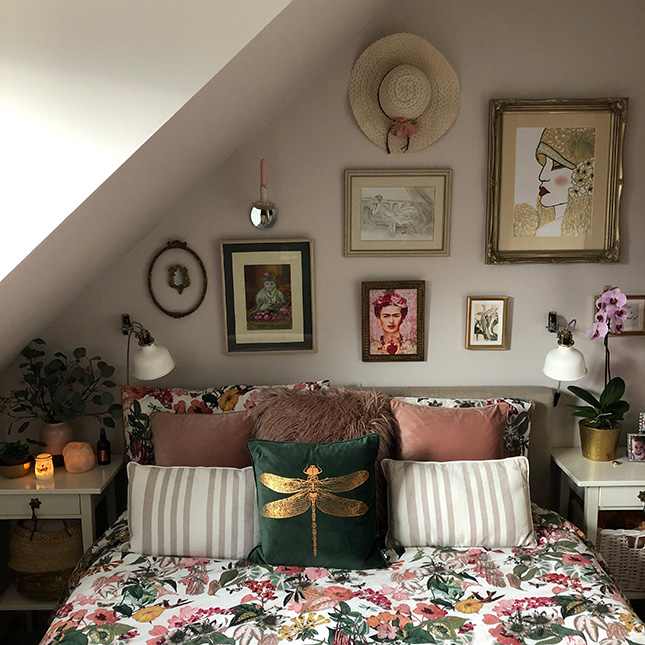 Do you find it an effective tool in your work?
For me personally, the amazing homes I follow have encouraged me to raise my game in creativity terms in my own home. I'm braver with colour choices and also mixing patterns and textures together. It has definitely had a knock on effect in how I challenge the clients I work with in my fledgling interior consultancy business to be braver with their choices too. As I say, it's only paint and if you don't like the colour you paint over it. There are also some great small interiors businesses on Instagram and I am passionate about supporting, sharing and promoting them to my own account.
Any advice on using the app effectively to find the best inspiration?
Use hashtags according to what your looking for ideas on for example #shakerkitchen or #livingroomdecor or #bluebathroom That should lead you to finding homes that really inspire you to follow and you can then save pictures you particularly love in to your collections.  In terms of growing your own Insta, my advice is to post daily or at least every other day. Find a style that works for you. As I've gone along I have got better at creating a grid which is harmonious in style and colour. I find planning apps such as Later invaluable, as they enable me to write and schedule posts and check the image is consistent with my grid. Your caption is also important, people want to empathise and engage with you so try and write stories which invite comment. Definitely be brave and go for it. For me personally it has exceeded my expectation and I wish I'd done it sooner.
Waterford artist and illustrator at Max Made Me Do It, living in South London and instagramming at @MaxMadeMeDoIt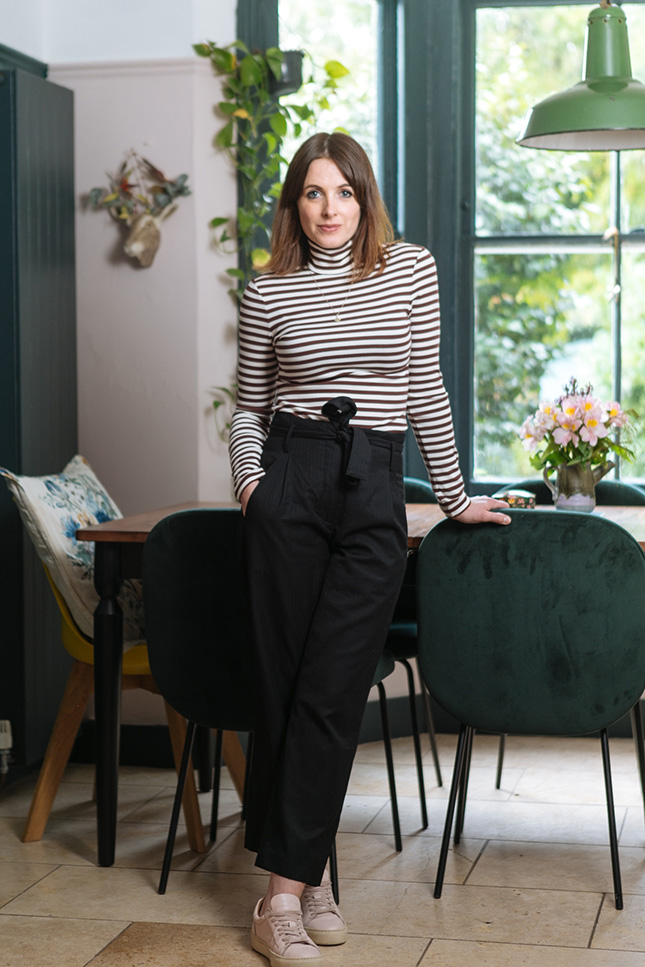 How did you start our on Instagram and who were your first follows?
I set up my instagram account the week after I had my son Max, who is now seven. Little did I know it was going to become Max Made Me Do It ! I just followed friends and family at the very beginning but I gradually started following other mums in South East London near me like Mother Pukka and Clemmie Telford - at that point there was definitely a wave of mums carving a path in business and juggling it alongside motherhood and I think I knew this was something I could  do too.
What is your most liked post? 
My most liked post was of our green and pink bathroom, it was of an angle I don't usually show, I think your followers like seeing something new and it grabs their attention when scrolling. Incidentally in a very close second place was a photo of a new print I launched from a new collection, at the time I hadn't brought out any new work in a long times like I say posting something fresh creates more engagement on your posts.
Is there a particular shot of room set up that works every time? 
I use my account to show both my home and my work now and I definitely notice that the interior shots do better than picture of prints. People are fascinated by looking at other people's houses, it's like walking past a house at night when the lights are on and the curtains are open, its a little sneak peek into peoples lives and how they live. A bright and tidy nicely styled interior pic will most of the time do well, top rooms in my house are my previously mentioned bathroom, my son Max's room and my pink and green studio.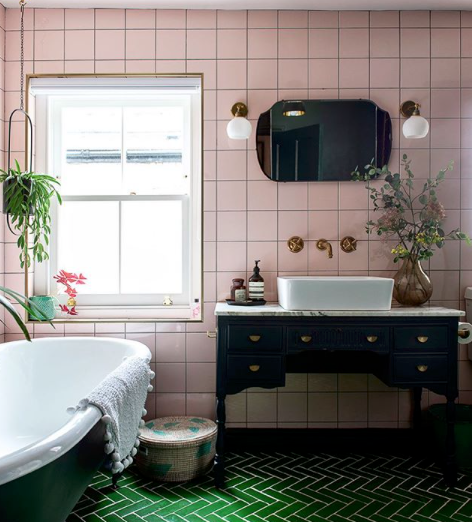 Has it changed over the years you've been posting?
Definitely, when I started the whole 'influencer' didn't really exist and I don't think users curated their feed so mindfully, I know I didn't. I look back on photos I posted a few years back and I would ever post those now. People have better cameras on their phones with editing tools built in so we can all create professional looking photos very easily now
I think there's also a bit of backlash building against the whole #AD culture despite users actually being influenced by these ads, but I guess it can make followers feel a but manipulated and feel less like you are part of a community. But everyone should remember that they ultimately they can choose what they see on their feed and if you don't like what you see just hit 'unfollow' !
How do you find it an effective tool in your work?
My business 100% would not be where it is today if it weren't for Instagram, I have had a lot of support over the years from influencers and especially a few years back a shout out would bring lots of new followers and therefore sales immediately. Today shout outs don't have quite the same effect, but by using stories and building a good rapport with your followers , you can really grow your business. I choose not to post my kids or anything other that my house or work on my feed but I do share the everyday stuff, personal life and mum/kids stuff on my stories. You have way more engagement on stories than the likes you might get on a post on your feed, and I think customers like to get s sense of the real person and face behind the brand.
Any advice if you are in the interiors business and want to grow your own interiors insta? Just be true to yourself and your style and don't do something because you think that 'instagram' will like it, I get told all the time that my house and style is so different to anything else they follow and I think thats because for me decorating the house came first  and I made decisions based on what I truly loved and instagram came second.
Is there a worry now that people might just decorate for the gram'?
I think it's definitely more apparent than before the rise of instagram, but I think if you're naturally house proud and genuinely interested in interiors and decorating your house you're always going to be thinking of the next project. But it's definitely true that we are constantly subjected to more and more new ideas visually and that maybe we have too much inspiration, but as long as you are only acting on the ideas you really love and work in your actual home then it doesn't have to become a problem.