We know plenty of our Instagram followers and #myhouseandhome community are obsessed with Home of the Year, and it returned last night for its sixth series. If you missed the episode, you can read our recap here.
We thought we'd take a little look behind the scenes with one of the homeowners from the first episode of the new series, interior designer Alannah Monks, for all those curious about how the show works.
While the show aired last night, Alannah hadn't actually seen the show when chatting with us beforehand. "I'm feeling really nervous about watching the first episode," she admitted. "I'm used to big reveals with my work but it's taking a bit of getting used to dealing with my own reveal. I think it's just being a bit more exposed than normal that scares me a little."
Having not yet heard any of the judges' comments, she was planning on watching the show for the first time much like the rest of us, at home on the sofa. "Hopefully a big glass of red wine will settle the nerves and I can enjoy it," she laughed.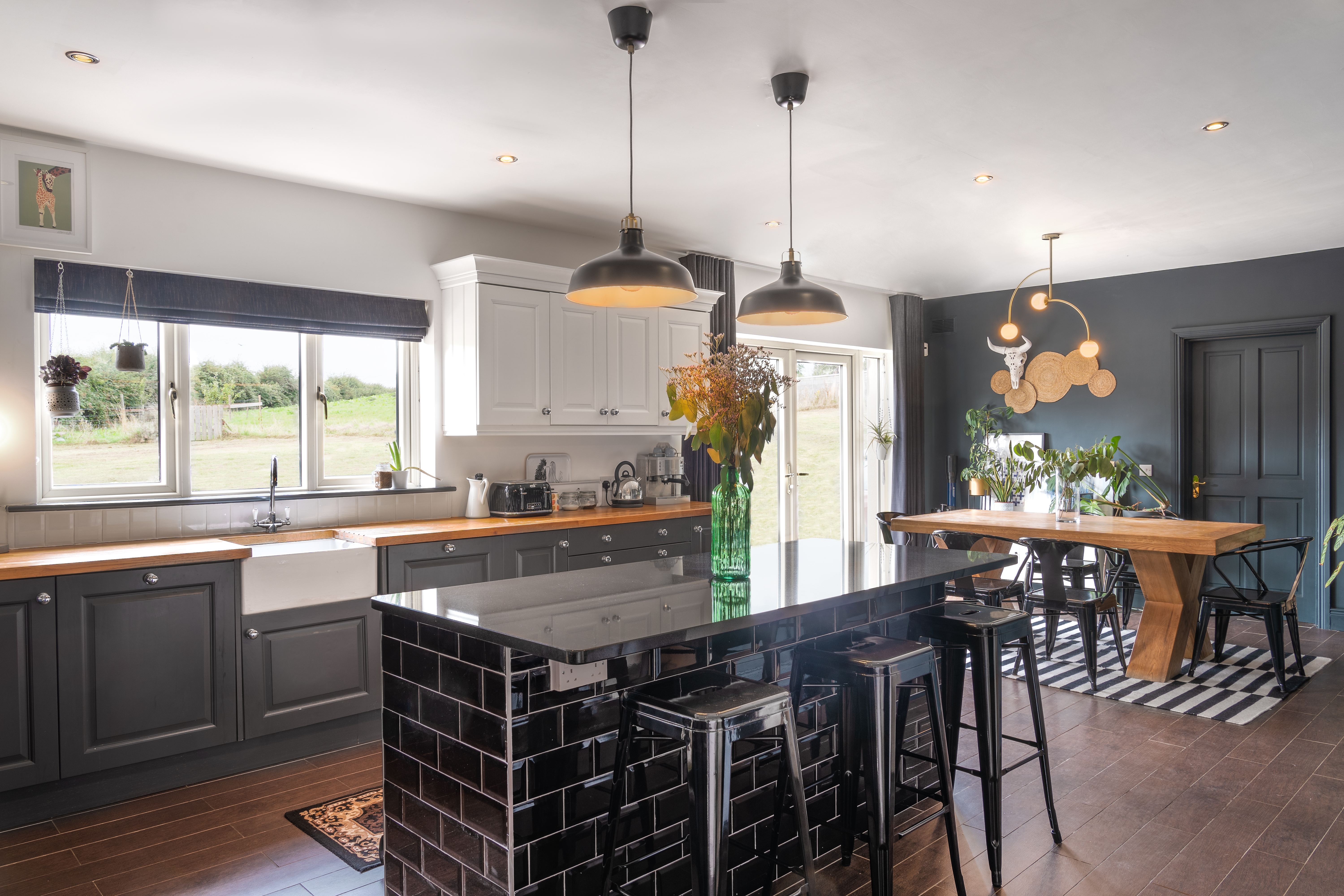 So how did she even end up in this position? "I was asked if I wanted to feature my home on the show through Instagram, which was equal parts exciting and terrifying! Between taking pride in my home and having zero impulse control, I said yes."
For many, such a request would send them into a flurry of renovations and finishing home improvement jobs that should have been done months ago, but Alannah and husband Patrick tried to take it in their stride.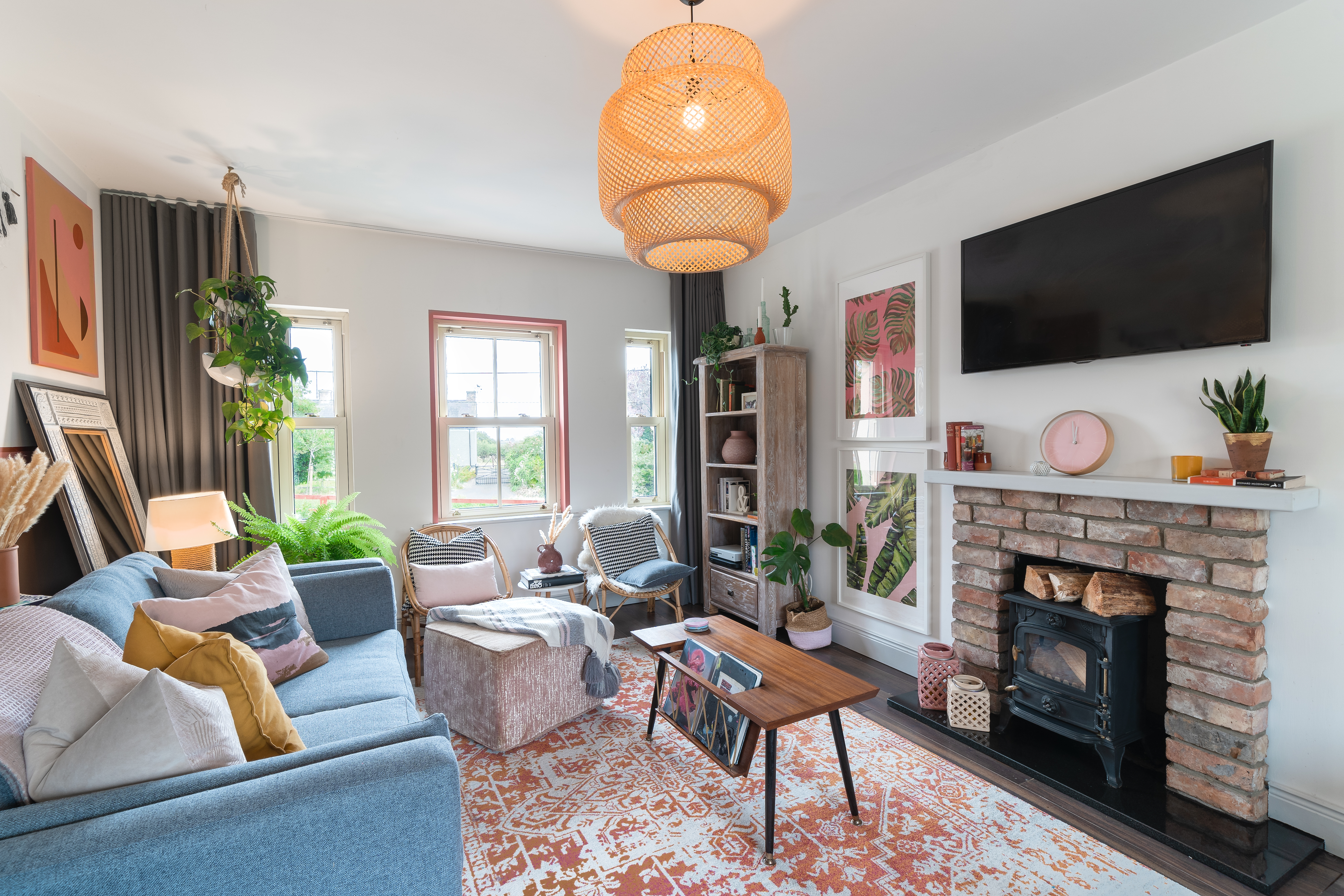 "Prep before the show mostly consisted of cleaning, cleaning and more cleaning! However we did decide to retile the bathroom floor and spruce up the house a bit in terms of a couple of new light fixtures and a lick of paint here and there," she said. "I didn't want to go overboard with any big jobs as that's just not our style. We're DIY people and it just wouldn't have been realistic."
As judging day got closer, she wasn't convinced the judges would take to any part of their home. "I know that our taste is pretty eclectic and can be somewhat divisive. Obviously I didn't want them to hate anything, but I can accept that some criticism comes with the territory. I think that the master bedroom will be the most controversial as it's so dark," she said.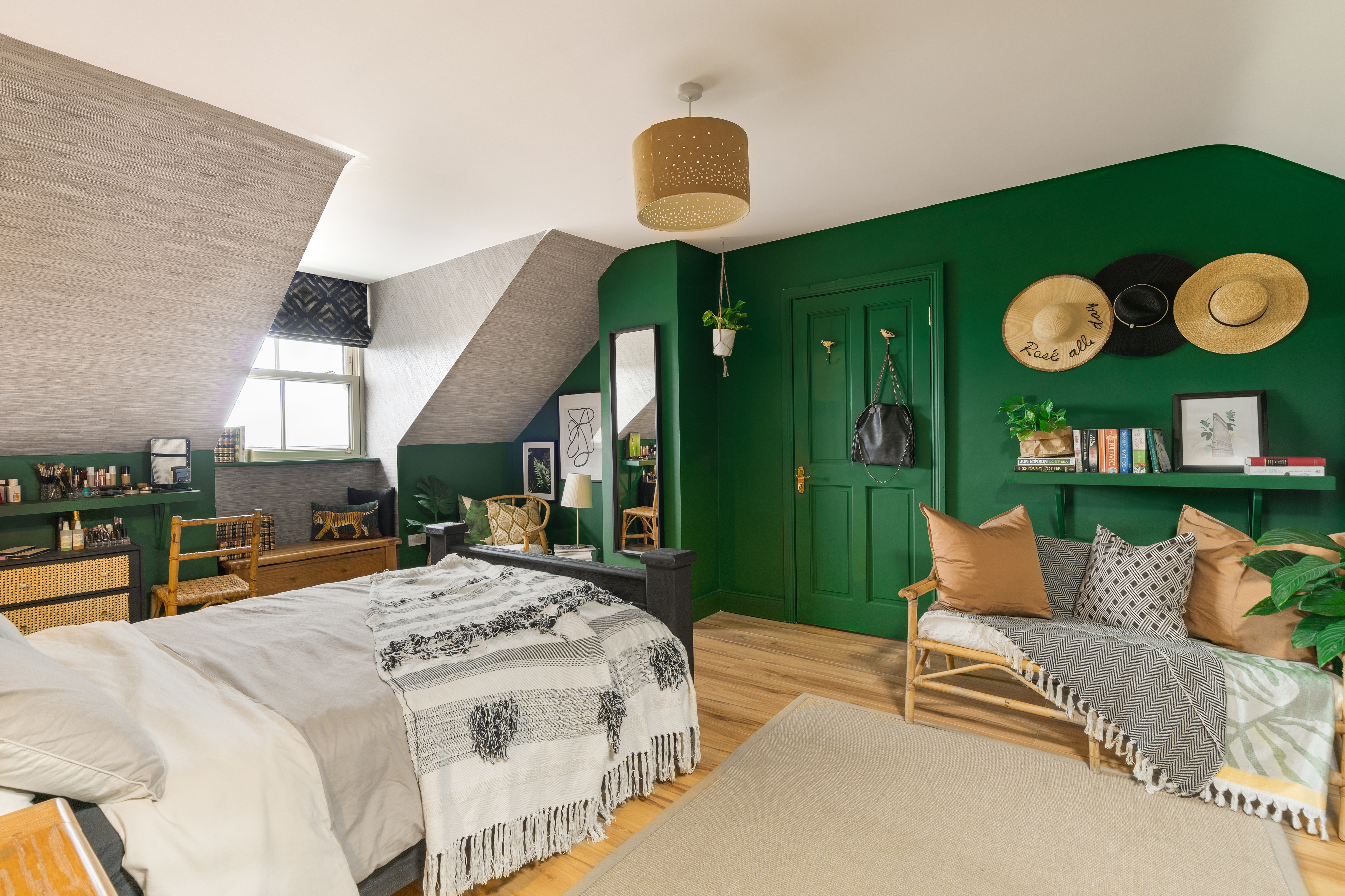 It was an early start when judging day arrived, with crew landing into their home at 7am. "That meant that I was up from 5am trying to put my face on of course," she laughed.
"We had a couple of hours of interviews and the portrait outside the house, and after we were banished for the day while the judges came in. We were kept totally in the dark about how the judges felt, so we'll be finding out along with the rest of the nation," she said. Not intimidating at all, huh?
While many might think a professional interior designer might have a leg up on the competition, she says the DIY nature of her house probably counteracts that. "I don't think I had much of an advantage as the best interior design comes with big budgets which we absolutely did not have. However, interior styling is my real talent so I can present a space really well which I hope the judges appreciated."
The judges always say that what they're judging on are the things that make a house a home, so what does Alannah think that is for her home? "I think our house is perhaps too much of a home! It's a little rough around the edges but it's completely our own, we've put our stamp on every inch of it and it's a place where our whole family can be themselves. To me, that's the perfect definition of a home."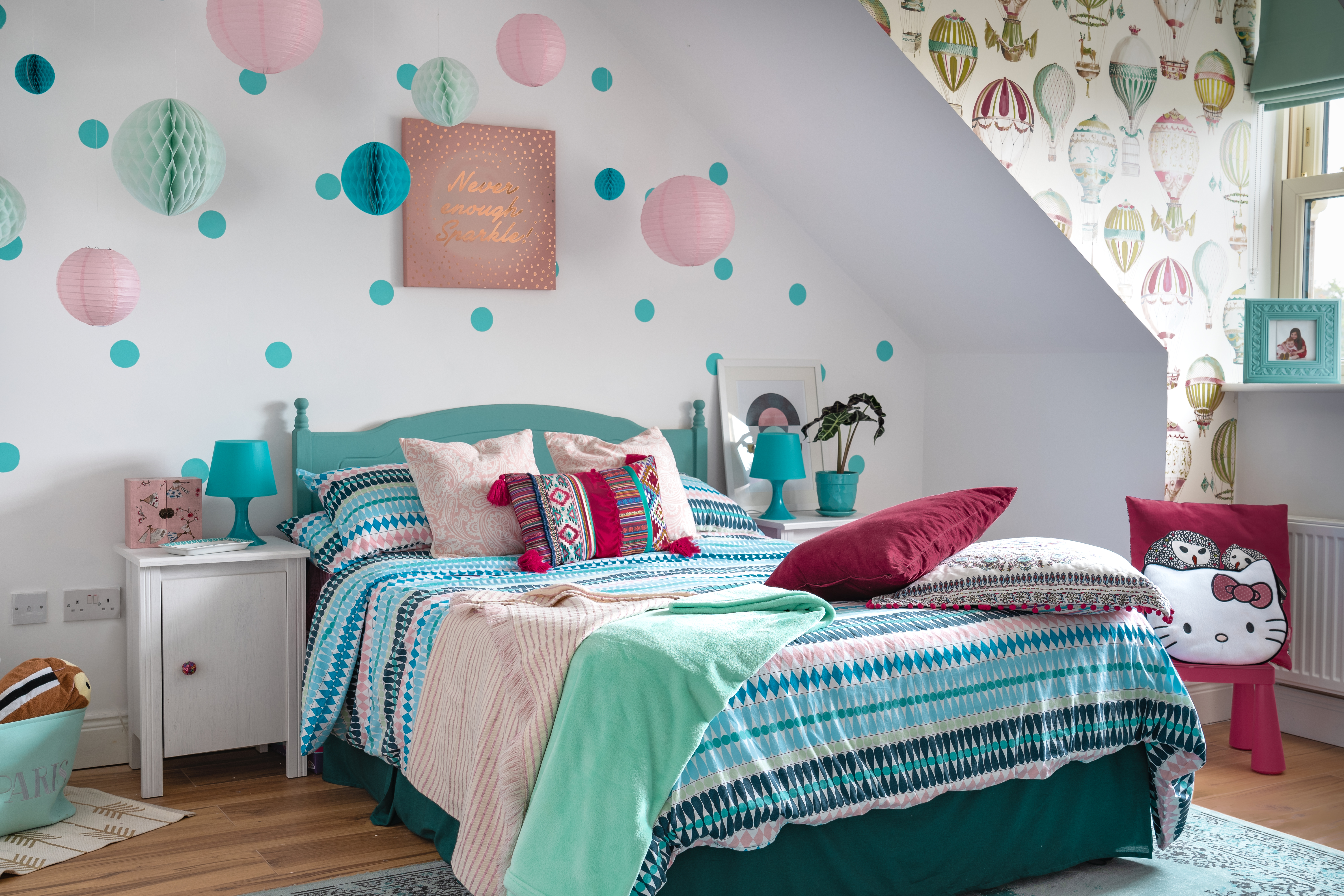 Follow along with Alannah's home journey on her Instagram, or check out her interior design work on her website. Home of the Year airs on RTÉ One on Tuesdays at 8:30pm until April.
All images courtesy of Home of the Year.