Kitting out kids spaces can start to feel a little cookie-cutter after a while. With the same styles you've seen for decades out there, it totally understandable to look for something a little different.
Finding furniture and accessories for kids spaces that feel like they fit your home, or fit their personalities, or even that simply set their rooms apart from some of their friends, can be a chore.
We've taken the work out of it, by finding some of the most gorgeous stores where you can find something a little interesting for kids spaces. Take a look!
Josh and Jenna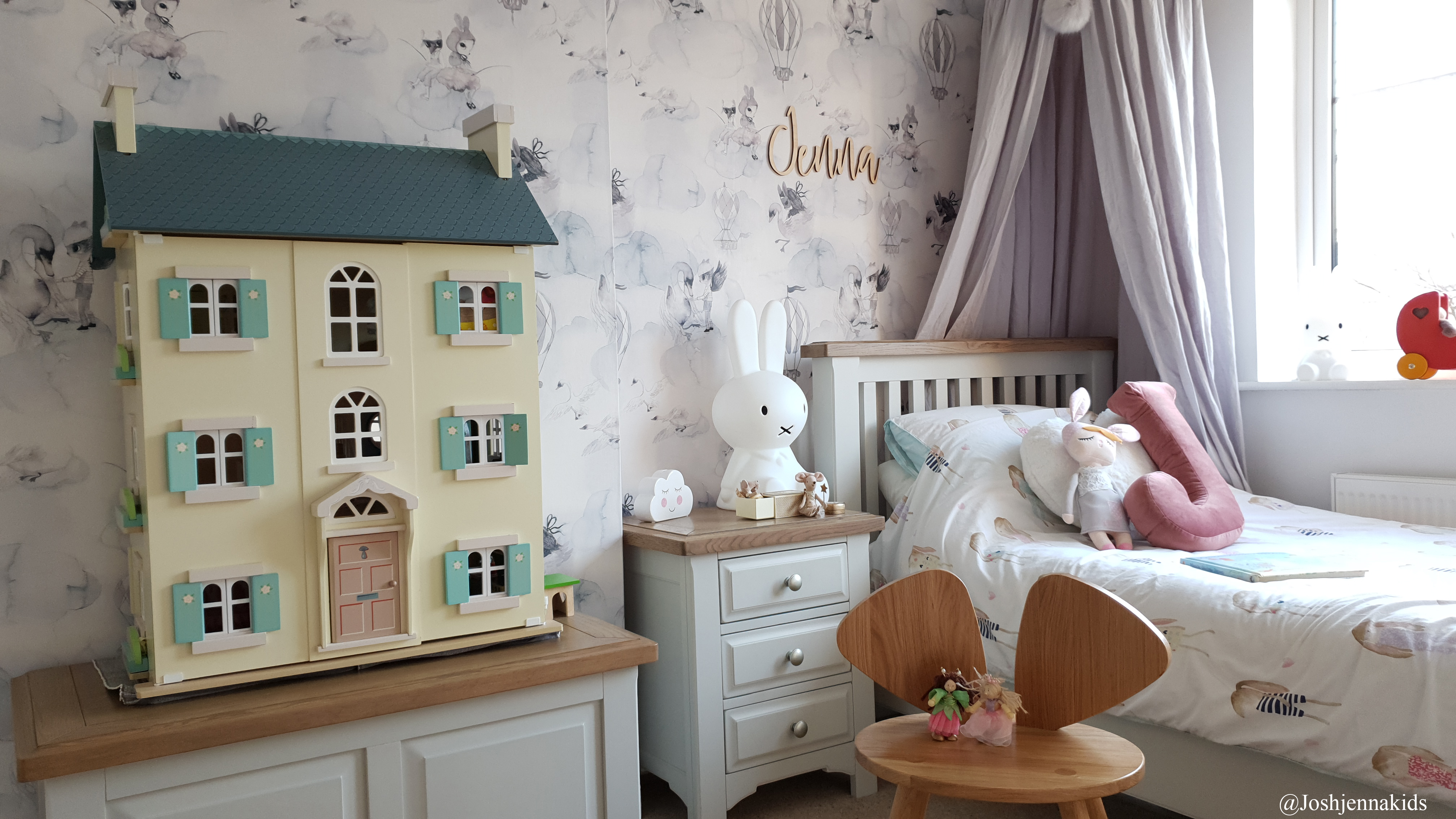 Josh and Jenna is a gorgeous family-run interiors and lifestyle children's store based in Dublin. It's a sister-store to Cherish Me - Luxury Mother and Child, and three years ago, owner and mum of two Zarah saw a gap in the market for high quality timeless kids interiors pieces. And so, Josh and Jenna was born!
The store features hand-selected heirloom pieces that are eco-friendly, designed with longevity in mind, and which go from the nursery and to beyond. Many of the products are hand-crafted using natural materials that are safe for children - no harmful dyes or chemicals around these parts! They stock kid's furniture, soft furnishings, traditional wooden toys and heirloom gifts from leading European brands.
What are your most popular products with kids?
"Our most popular products are our pure linen playnests, as they are wonderful for toddlers to create a safe, soft play area. Its soft high edges offer support and a large enough place that siblings can enjoy too. They are made from breathable fabrics and the cover is machine washable.
Add a matching canopy to the playnest and create a cool reading nook and a comfortable place for them to relax. There is even enough room to fit mum or dad too!
Another of our top selling brands is the Oliver Kids Furniture range which is exclusive to us here in Ireland. Their latest 'wood collection' has drawn their inspiration from Scandinavian furniture traditions from the 50s and 60s, while their 'seaside collection' reflects this easy beach house living, perfect for the modern family.
What's so fantastic is that all their cots and beds can adapt from newborn all the way through to teenager years as they have conversion kits that meet the needs of your growing family."
Have you seen a big change in how parents approach kids decor?
"We have seen a huge change in how parents approach their kids décor. Many parents now want sustainable high quality products that last and with the growing love for interiors that they see on Instagram and Pinterest, they want to create that same feeling in their own homes.
Many parents tell me that they are tired of the basic pinks, blues and neutrals with characters and want more contemporary designs that fit in with their homes and designs that grow and can adapt with their child so they are investing in statement pieces that have longevity."
What are the big kids decor trends at the moment?
"This season there is a big focus on the natural element with wood, wicker and rattan featured across nursery and kids' furniture, as well as chunky wool rugs for the floor and decorative pieces for the wall.
A lot more warm and natural tones are being used in children's interiors - a lot more beige, sand and dusty pinks - which look wonderful with warm whites and added handcrafted wooded furniture. Rattan with soft lighting helps to create the cosy feel in your home.
Woodland is taking centre stage this winter and drawing from nature element and seen featured in wallpaper, bedding and accessories. Wallpaper feature walls are huge at the moment which are complimented by on-trend velvet soft furnishings in mustard yellows, navys, forest greens and powder pinks!"
Josh and Jenna
Website | Facebook | Instagram
Rooms for Rascals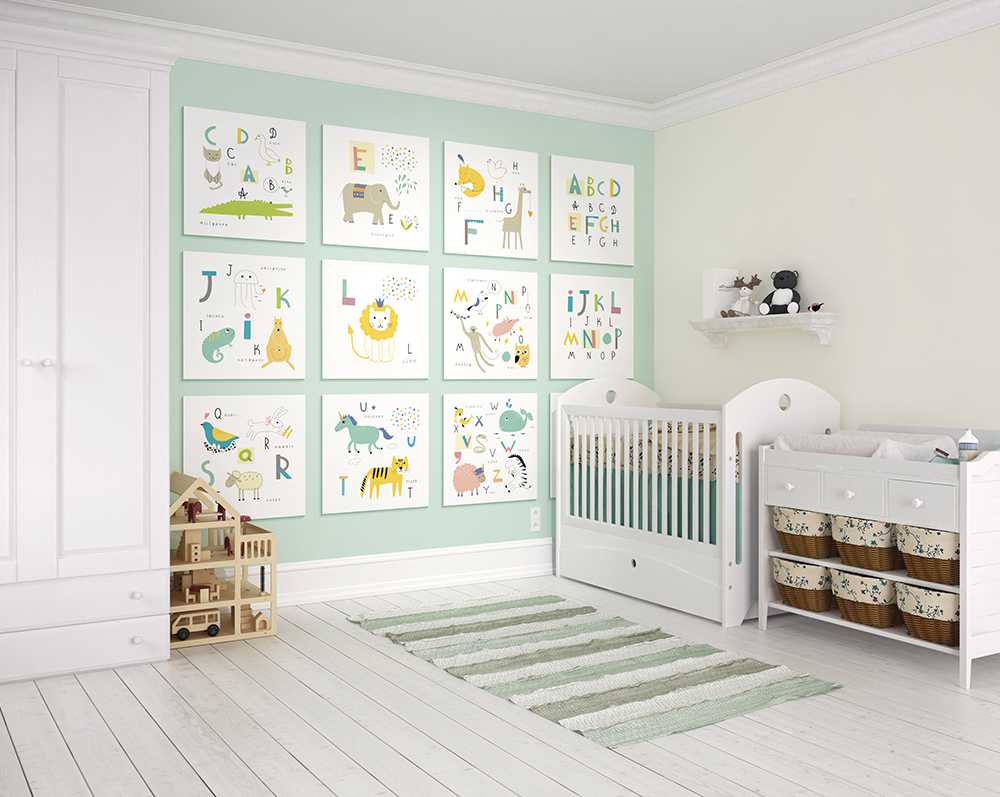 Specialising in kids room decor, Rooms for Rascals is a family run online business. They pride themselves in stocking beautiful, unique and in a lot of cases, one-of-a-kind, handmade products from across Ireland and Europe. Founded when they started their own family, they were surprised by how few businesses in Ireland stocked these kinds of pieces for kids, so they aim to keep expanding their lines to include quirky and playful pieces that are a little different.
What are your most popular products with kids?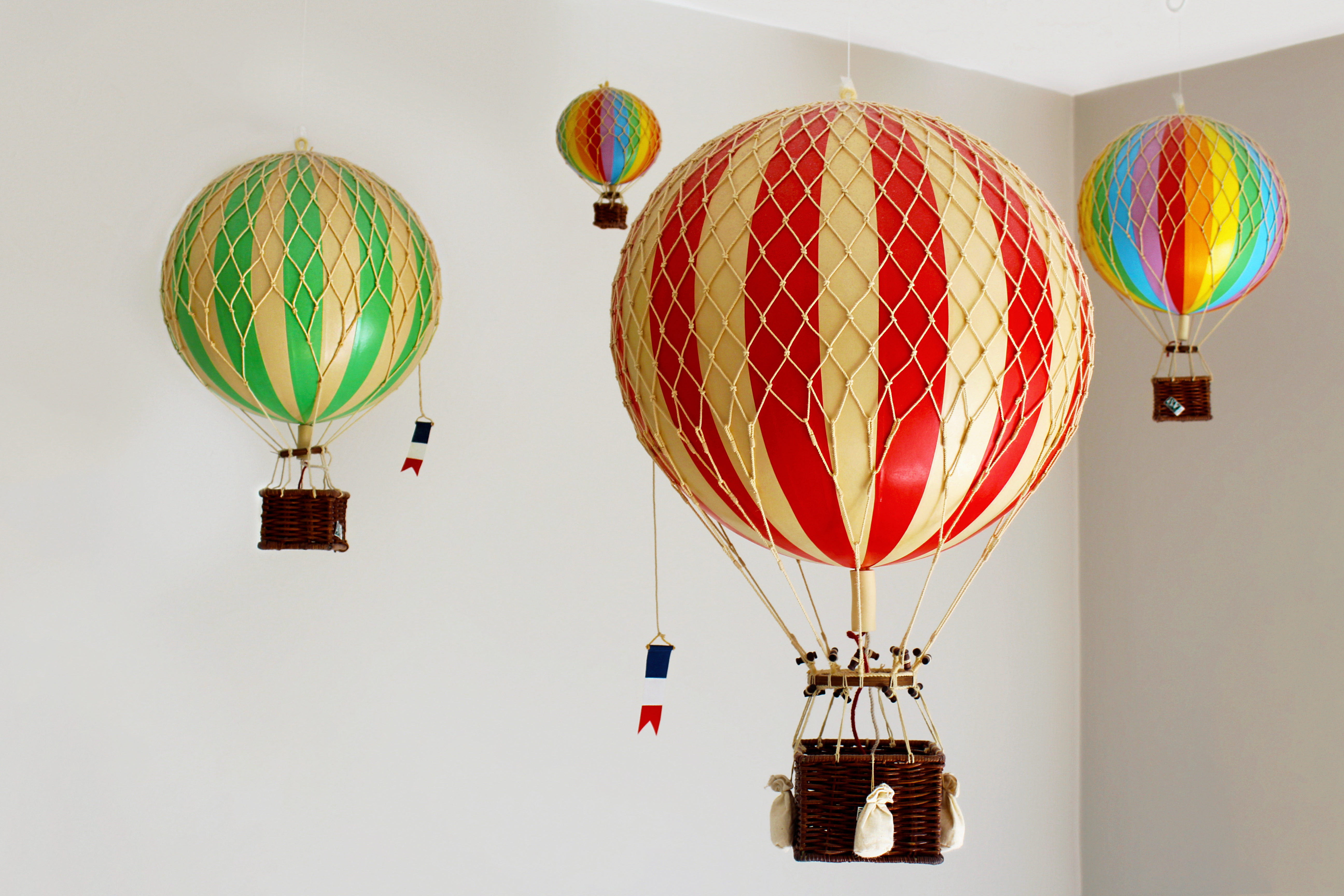 "Our products are mostly aimed at babies and young children and their spaces. We find the best reaction from kids is to the stunning wall murals and the hot air balloons. Wall murals are often a focal point around which the rest of the room is decorated and a theme or a colour scheme can be chosen from there. Kids especially love the murals that feature animals, and parents tend to be drawn to the world map murals.
Aside from the wall murals, the biggest reaction we get is to the hot air balloons. An arrangement of hot air balloons in a kid's bedroom or playroom is a fantastic decorative piece and something hanging from the ceiling gives the room another dimension while making the best use of all the space available. Not only are the hot air balloons beautiful but they are timeless and something the child will hold onto for life. Whether it's the hot air balloons, or a mobile or garland, something hanging from the ceiling really is a must for a baby's nursery as they love to look up!
Kids also love our range of soft toys and decorative puzzles and games. Our collection of knitted soft toys are very popular as baby gifts and look so cute and cuddly. Our puzzles and games are of the highest quality and are different from what you find on the main street. They are designed so well that they are decorative pieces in themselves and would look really well perched on a shelf in the bedroom or playroom."
Have you seen a big change in how parents approach kids decor?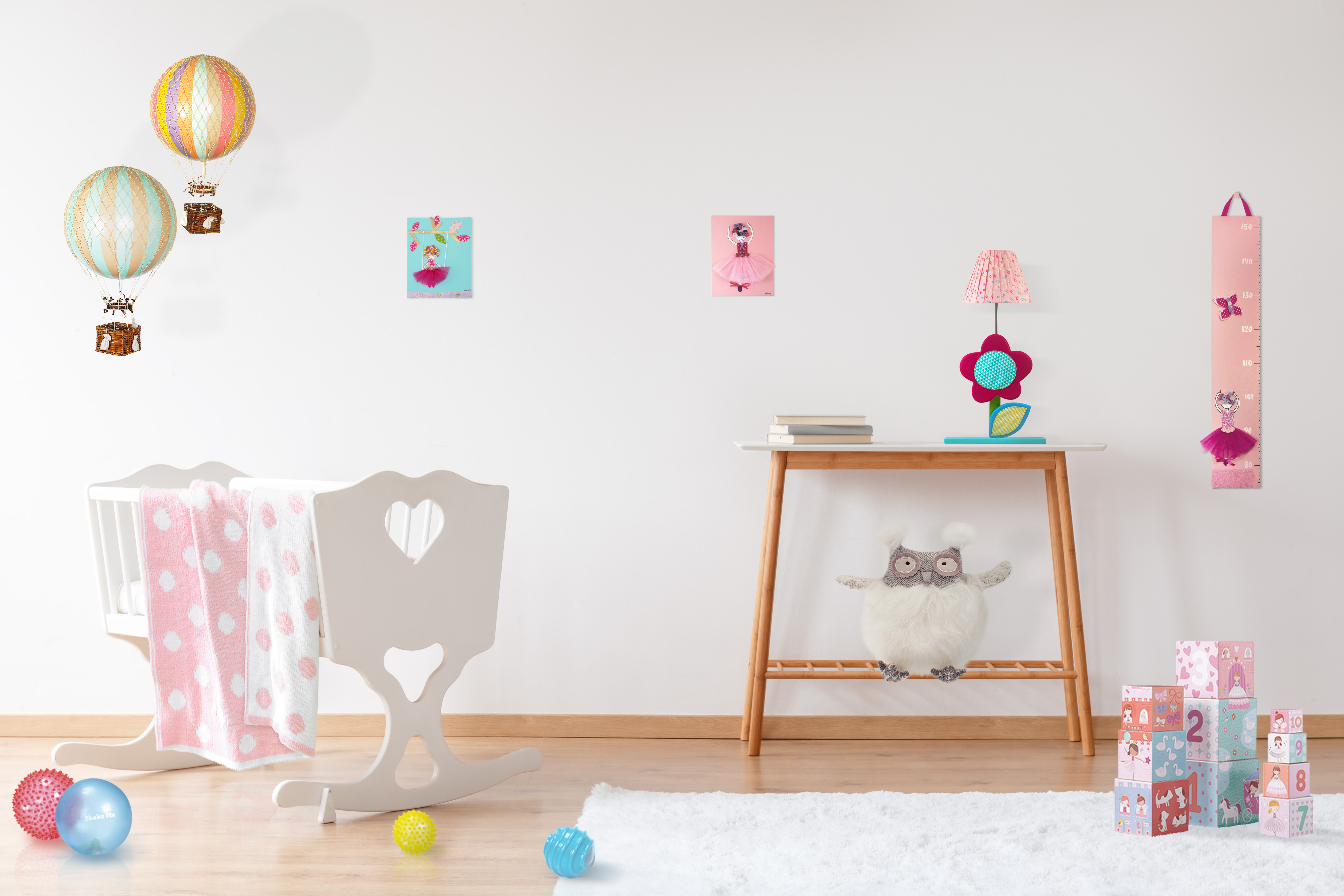 "In line with other trends out there, parents are becoming more conscious of the sustainability of everything they bring into the home including the products used to decorate their children's rooms. There is a move away from a 'disposable' or 'throwaway' culture and parents are looking to invest in quality pieces which will continue to form part of their kids room decor in years to come. A growing concern for our environment is changing buying habits and people are moving away from plastics in particular for more sustainable materials.
Kids rooms are dynamic spaces and the interior decor needs to grow with the child or children in them. More and more we are seeing multipurpose furniture which can grow with the child. We're also seeing that parents are already thinking ahead to the next stage of their child's development when they are decorating their nurseries, in order to ensure the room doesn't need a complete revamp when their child reaches the toddler, preschooler or school-going stage."
What are the big kids decor trends at the moment?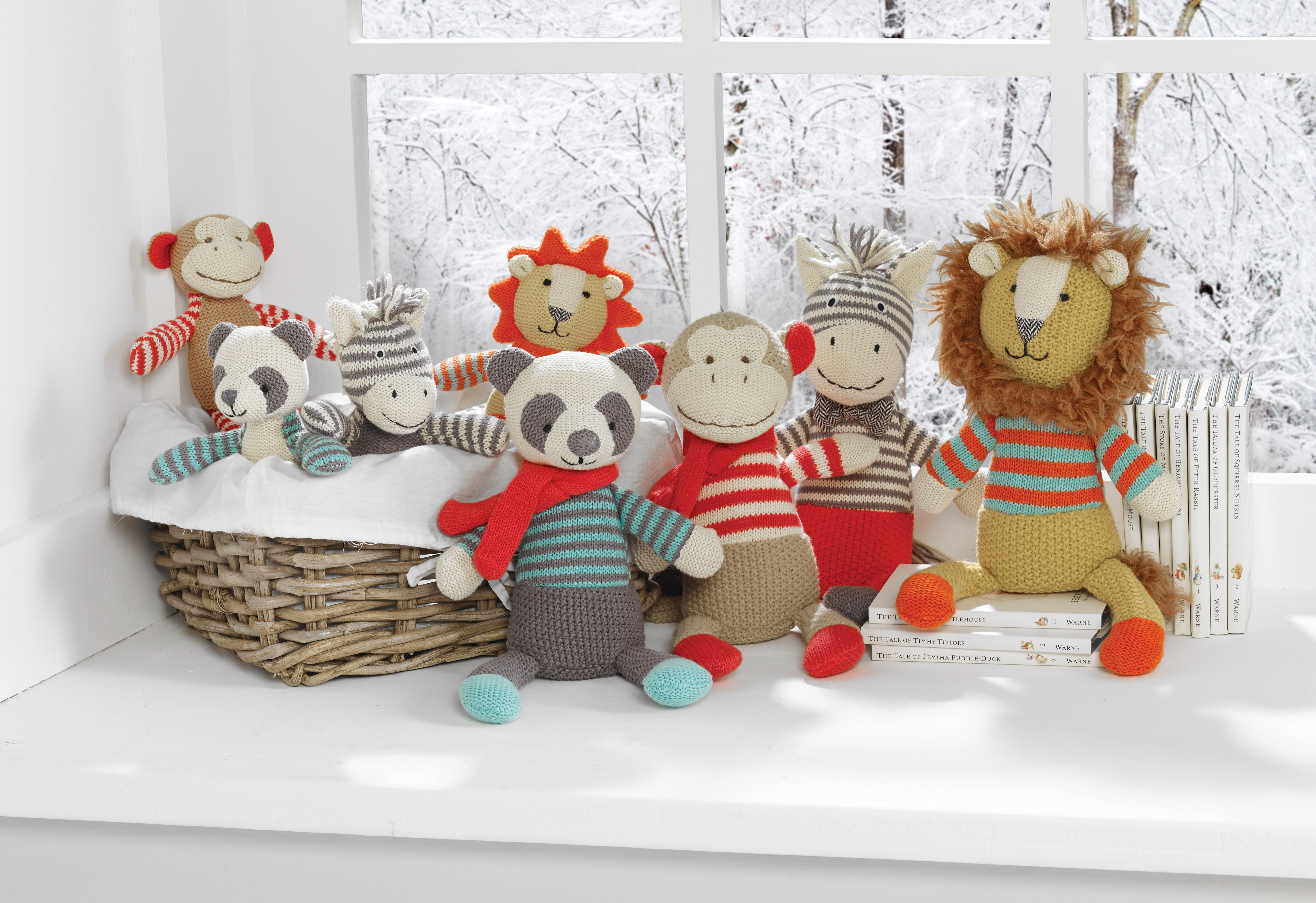 "The use of statement pieces, be they wall murals, large rugs or hot air balloons (or anything else for that matter), that the room can be styled around is definitely a trend we are seeing. Statement pieces are a great way to get an accent colour or theme into the room that can easily be continued throughout the soft furnishings and other elements.
Some of the most beautiful kids rooms have introduced a mix of vintage and contemporary styles. A great way to do this is to reuse or upcycle old furniture that has stood the test of time and is in keeping with the sustainability ethos. Pairing this with some boho chic design elements can make for a kids room which is eclectic and fun.
Animals are continuing to be a trend for kids rooms. The beauty of adding animals into the design is that they can be incorporated into the room in many different ways depending on personal taste and budget. Animals can simply be added through soft toys, cushions, wall-mounts, rugs or wall murals.
Ultimately, there's no right or wrong way to do up a kid's room, it's all down to your imagination, creativity and personal taste. The end goal is to create a safe, cosy environment where your little one can grow up fuelling their imagination, a space that they'll never forget."
Room for Rascals
Website | Facebook | Instagram
Lea Studio Design
LEA Studio Design is a modern online concept store specialising in kids interiors. They stock children's furniture from nursery stage to older kids as well as soft furnishings, bedding, wall decor and other interior pieces all designed with children and parents in mind. Their furniture found its way not only to kids bedrooms but also playrooms and other kids spaces including commercial areas like play centres or hotels.
They take pride in the highest quality materials and their pieces are designed to last. They aim to have a fresh approach to children's decor, away from low quality, single use and unnecessary items.
What are the big kids decor trends at the moment?
"'Less is More' is one of the main themes within children's space nowadays. When it comes to the colour scheme or content of children spaces, we opt for neutral tones or monochrome and less busy spaces however accessories play a very significant role in order to bring a splash of colour and give the space a playful look. A canopy above the bed or in a reading corner combined with a selection of cushions of various textures and colours bring just the right balance.
Sustainability is also huge - natural colours dominate in children spaces but also natural, sustainable and ecologically friendly materials like wicker and plywood for furniture or linen for soft furnishings and bedding. Natural, raw materials don't have to be boring - they provide a great canvas and bring harmony into the room."
What are your most popular products with kids?
"The Kutikai Play House Desk from the Roof Collection is an amazing and original addition to any playroom. Its slanted roof provides just the right angle for those little artists' best drawings, little chimneys will hold their pencils and the surface is easily washable. Once they are done drawing they can turn the desk into a house and play.
We searched long and hard for a perfect bunk bed and we found it in the Wood Republic creation called Zipp. It's sturdy, well designed and made of best natural materials. It was created with safety features, comfort and longevity in mind. Proportions are very important when it comes to bunk beds so that both bunks can be fully functional and extra storage space has been added here in the form of personalised drawers.
House Beds - this simple bed construction provides endless possibilities and you can get really creative with it. It can be paired with a canopy, garlands, interesting wallpaper or sticker scene as a background. No room looks the same!
Babynests for nursery are a very useful accessory for babies. You will find a variety of colours and fabrics while browsing LEA Studio range with latest additions being linen and velvet.
Knot design cushions are favourite amongst kids - there is something about the texture and vibrant colours that kids just love. They come in a large variety of sizes so plenty to choose from."
Have you seen a big change in how parents approach kids decor?
"Parents are looking for calmer, less busy spaces for their children. They appreciate the fact that our children's lives are so busy these days, kids are constantly stimulated by technology, school and various after-school activities, so parents are trying to create a bit of an oasis in their world at home.
This starts at a very early age - plastic musical mobile above the cot used to be a must have for each nursery while it is now being replaced with light natural mobiles made out of paper or wool and wooden play gym. We limit the amount of toys in older kids' bedrooms too but still introduce a theme that's close to their heart via wall stickers or wall paper.
Scandinavian style with its simplicity is still here however it is being enhanced with boho motives like wicker stools and baskets and again with a great impact on quality materials i.e. washable natural rugs, linen canopies and bedding. Interior designers play with textures and shapes i.e. soft rugs and poufs and various shapes when it comes to cushions."
Lea Studio Design
Website | Facebook | Instagram
Mira Mira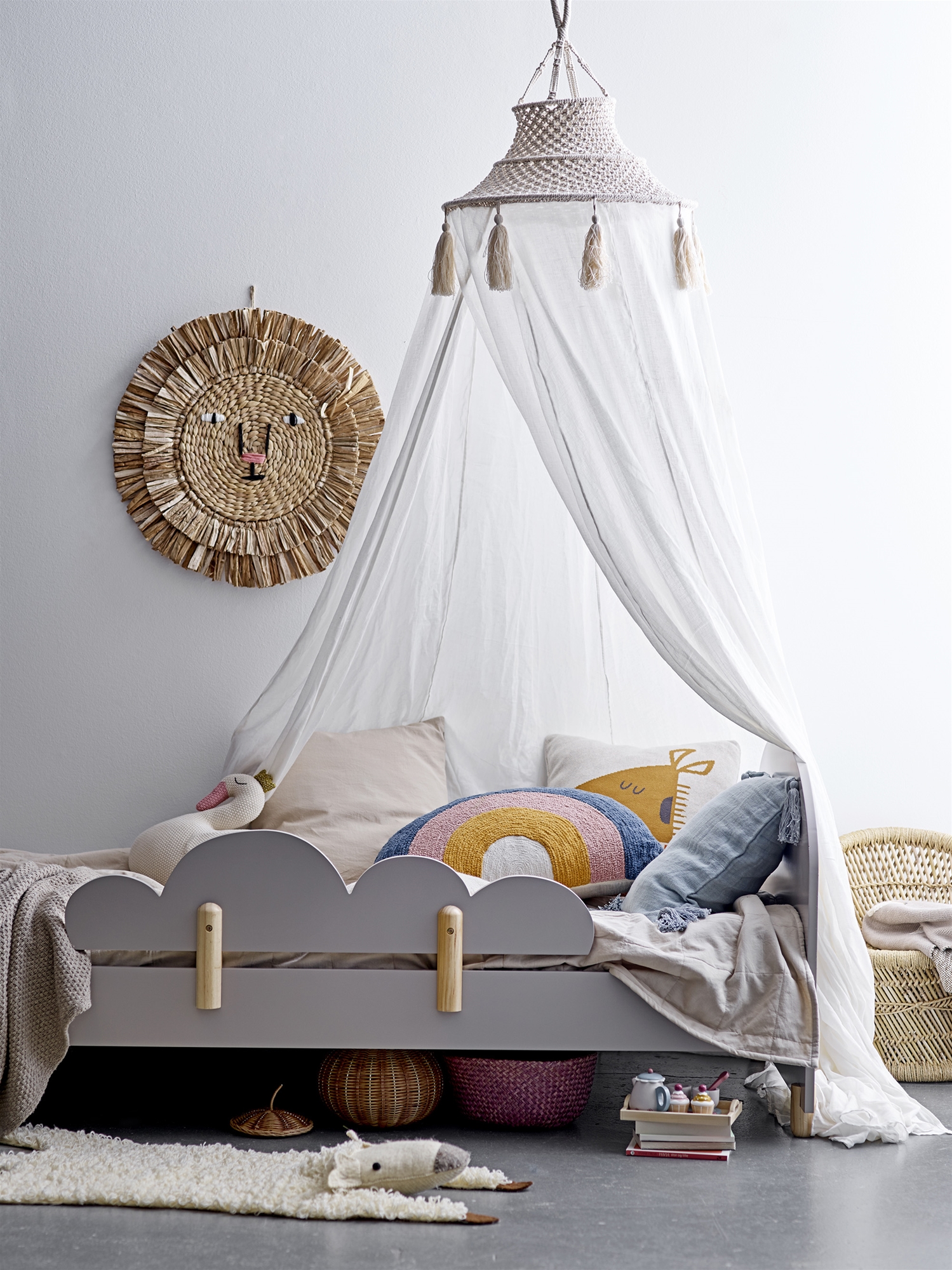 Mira Mira has been open in Sandymount since 2002. They see themselves as a 'village gift store' with a selection of gifts for everyone, but with a special focus on products for children. They stock tonnes of gorgeous European brands, and we love Danish brand Rice who have stunning storage solutions for the whole home, all handmade in Madagascar and certified Fair Trade. Mira Mira offer a unique selection of quality brands so it's a good place to start if you're looking for something a little bit different.
What are your most popular products with kids?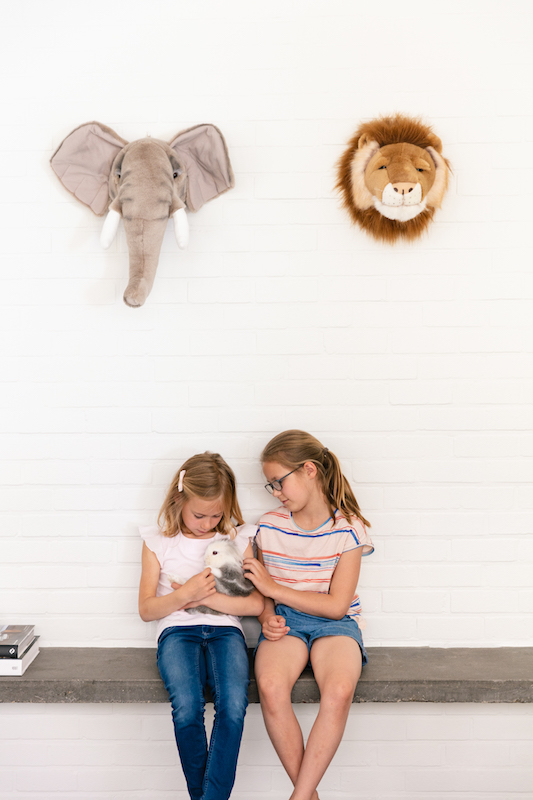 "As we are exclusive stockists of Bobo Choses, Mini Rodini in Ireland, these two ranges are very popular choice for parents who recognise the exceptional quality and sustainability of both brands. Kids love our selection from Jellycat, Olli Ella and Wild & Soft.  The shop is such a riot of colour, it's hard to know what gets them excited, but our new range of recycled furniture from EcoBirdy has been a huge hit with parents and kids, as are Bioblo building blocks and other sustainable wooden toys from brands like Plan Toys and Lucky Boy Sunday."
Have you seen a big change in how parents approach kids decor?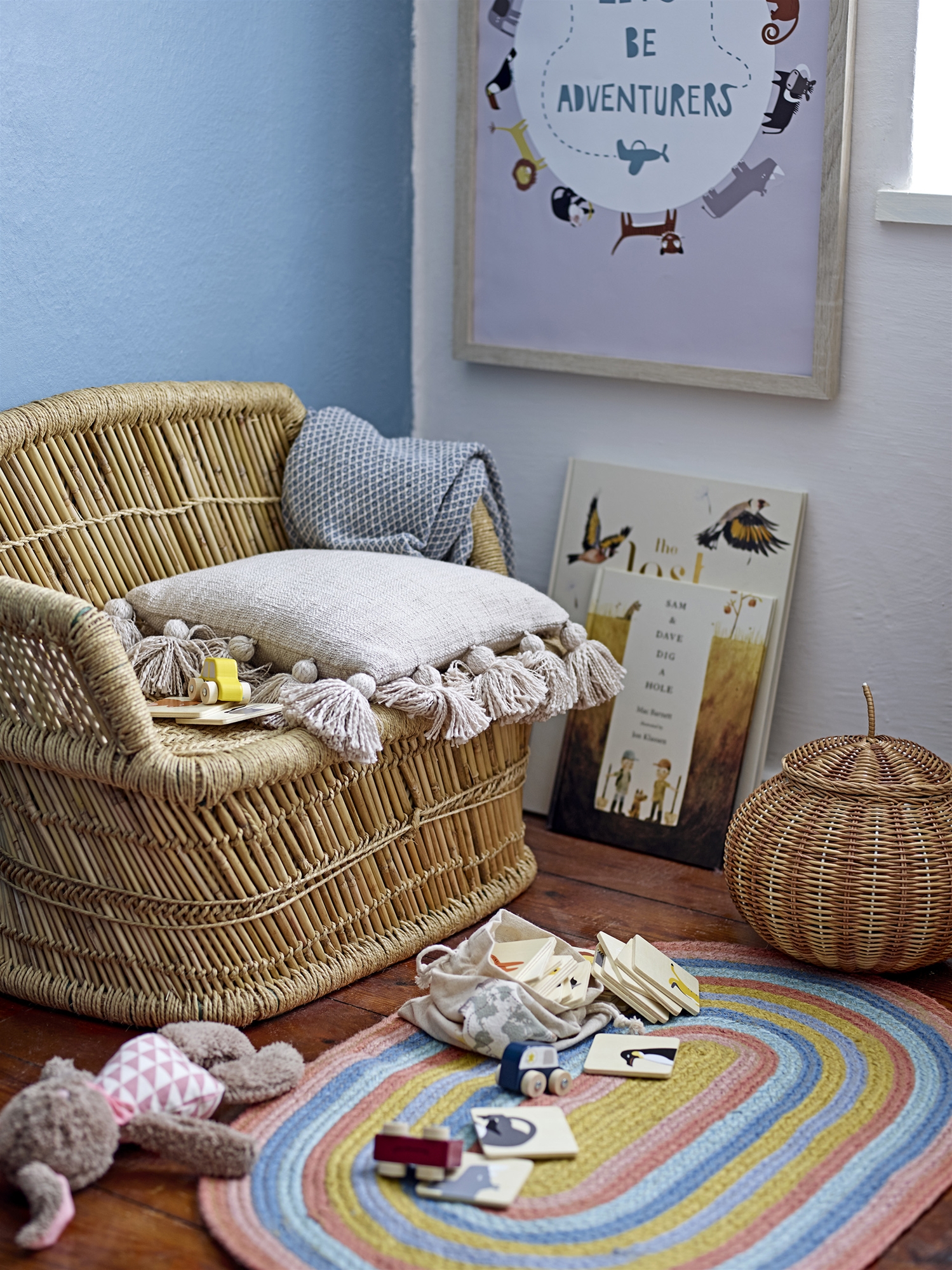 "I think many parents are more focussed on quality over quantity, especially in relation to kids clothing. Making small changes like a new lampshade and some new art of the wall can completely transform a space and not cost the earth.  As kids get older and want more control over their space, this is an ideal solution while they figure out what they want. I think parents don't mind spending money on items that will last and Mira Mira stock a range of beautiful boutique brands it's a great place to get a key piece if you are designing a space."
What are the big kids decor trends you're seeing?
"Newborn is definitely when the bug hits and of course parents have the freedom to do what they want - as kids get older they want their own ideas and tastes reflected in their space, and we all know this does not necessarily match what mum and dad want."
Mira Mira Kids
Website | Facebook | Instagram
BuddaBag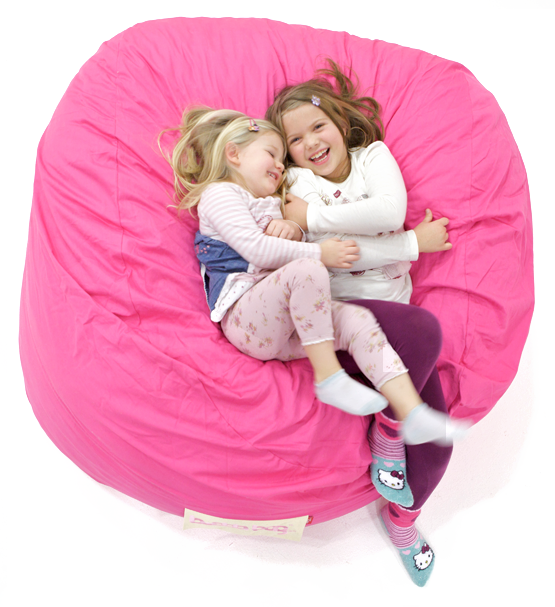 You probably know of BuddaBag, the creators of the gorgeous and innovative 'bean' bags - without the beans. It's all super high quality memory foam for the ultimate comfort - it shapes to your body and adapts to your weight, offering support and comfort in equal measure.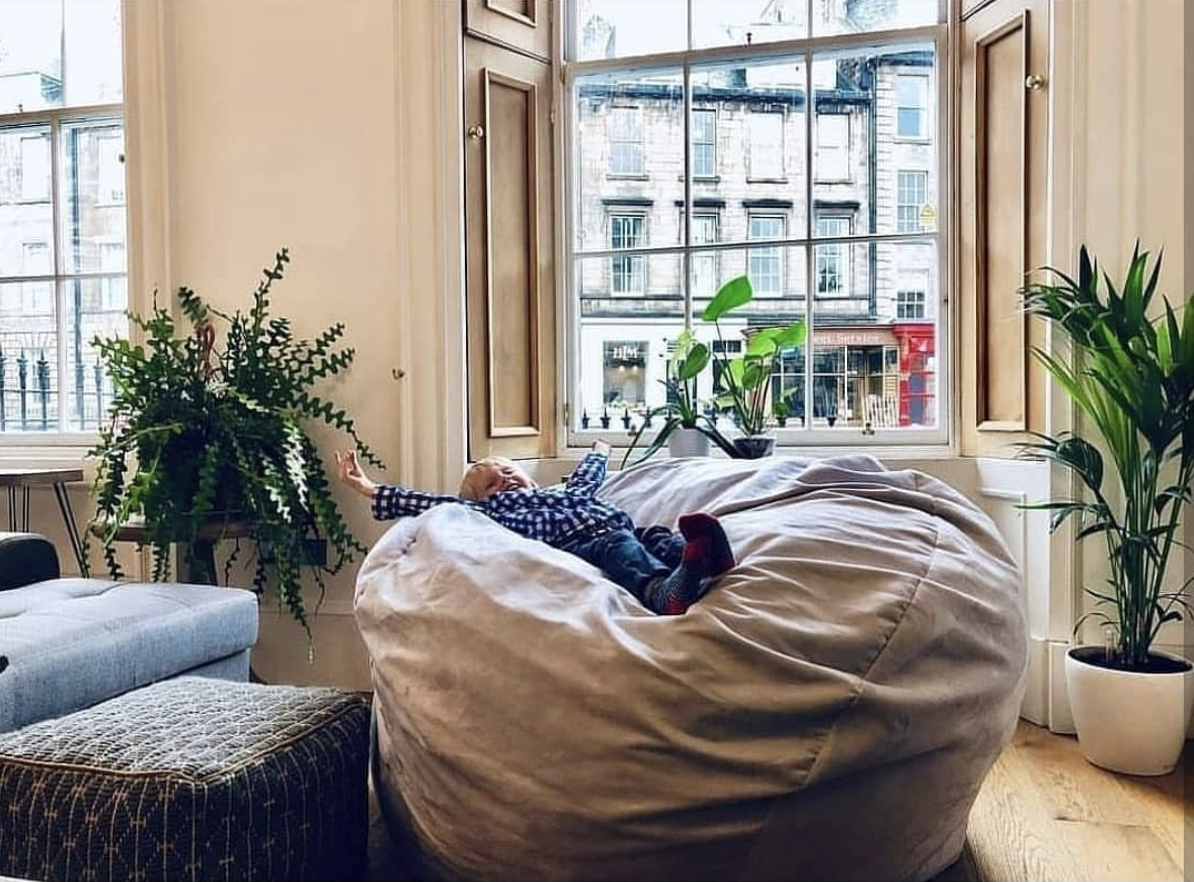 You'll feel like you're falling into a cloud, but you don't have to sacrifice on style either. Whatever your child's tastes, there's a barrage of different sizes and fabrics to choose from, to match their bedroom or playroom, or even your living room, perfectly. Plus with zip-off machine washable covers, you can instantly change your BuddaBag to suit your mood.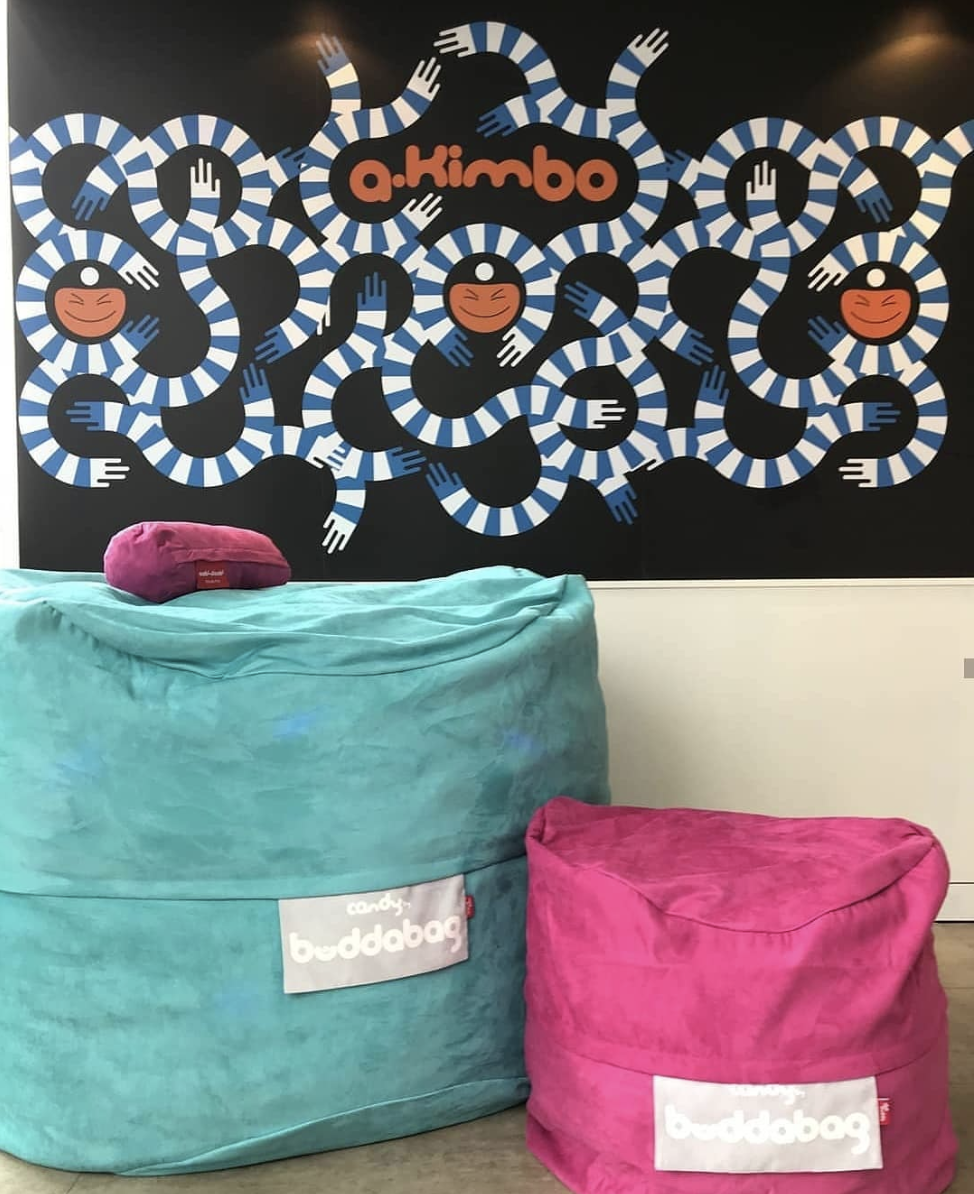 What are your most popular products with kids?
"Kids love the BuddaBag Mini. It is the ideal size for a bedroom, playroom or games room. This size will accompany them from playschool and creche, right up to when they are moving out for college, so they grow into their BuddaBag. Be warned though, they will take the BuddaBag with them when they head off for university!"
Have you seen a big change in how parents approach kids decor?
"I think that kids are becoming much more involved in how their space is being created for them. The kids are more conscious of factors such as comfort, practicality and functionality. They want a space in which they live, play, study and chill, so they want a say in how that's formed."
BuddaBag
Website | Facebook | Instagram