A House and Home promotion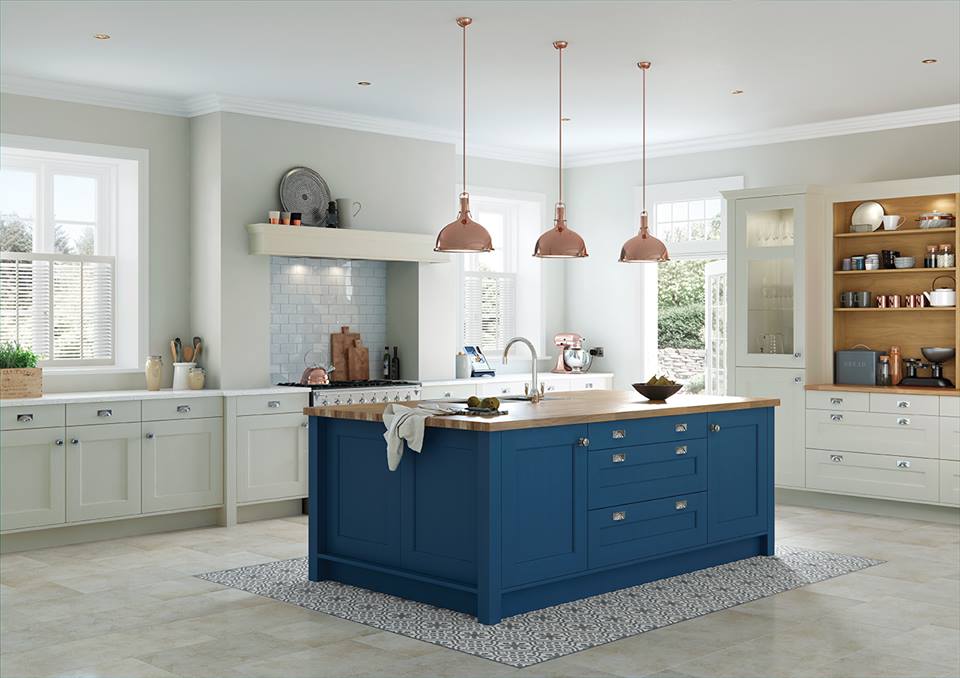 A kitchen renovation is no small undertaking for most people, so you want to know you're getting the right people on board to tackle your project. You can check out what you get for every kitchen budget in our guide here, and then once you've got a guide in mind of what you're looking for, start looking for your perfect kitchen supplier.
We've rounded up 6 brilliant kitchen suppliers from the east of Ireland who can take care of your kitchen refit like pros. Check them out below!
Cuddy Kitchens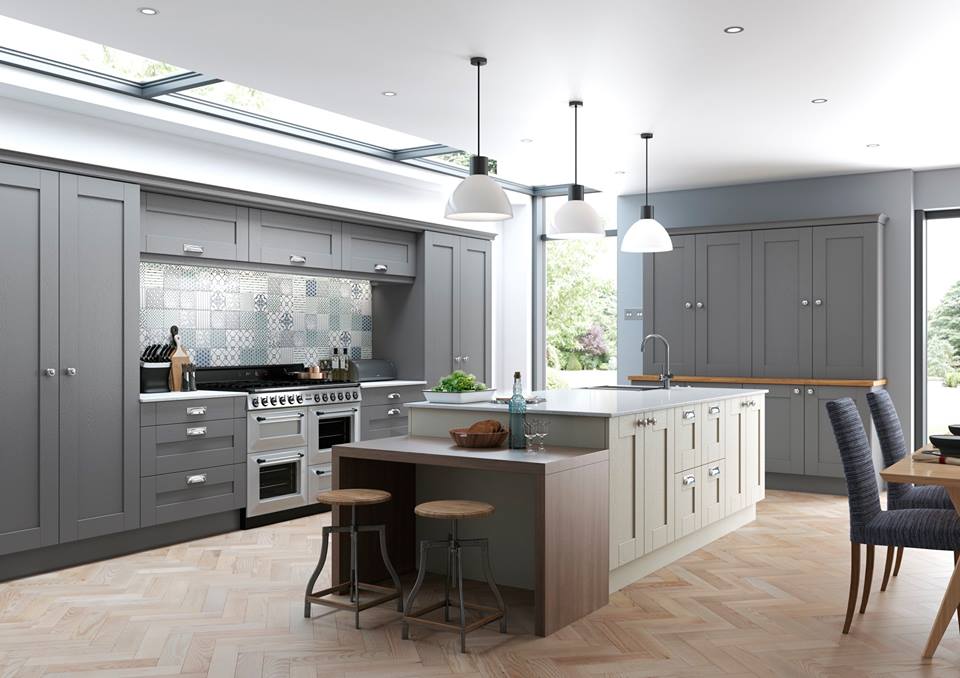 Cuddy Kitchens was first established in 1998, providing over twenty years of first class friendly service, quality and value for money to their customers. From your initial concept of installation, they have a commitment to quality and excellence, combining their traditional craftmanship with modern processes. They offer custom-made kitchens, from solid bespoke to streamline modern design, and with a wide range of appliances in stock in their showroom, it's almost a one-stop shop for a kitchen refit.
If you're looking for stylish kitchens, a wide range of choice, innovative designs, quality workmanship and supplies, on-time delivery and competitive pricing, that's what Cuddy Kitchens promises. They balance function and beauty in all their kitchens, with three generations of bespoke cabinet makers designing and manufacturing cabinets that complement Irish homes and interiors. They are also well known for their top notch customer service, which gives customers some peace of mind when it comes to getting the kitchen renovation they're looking for.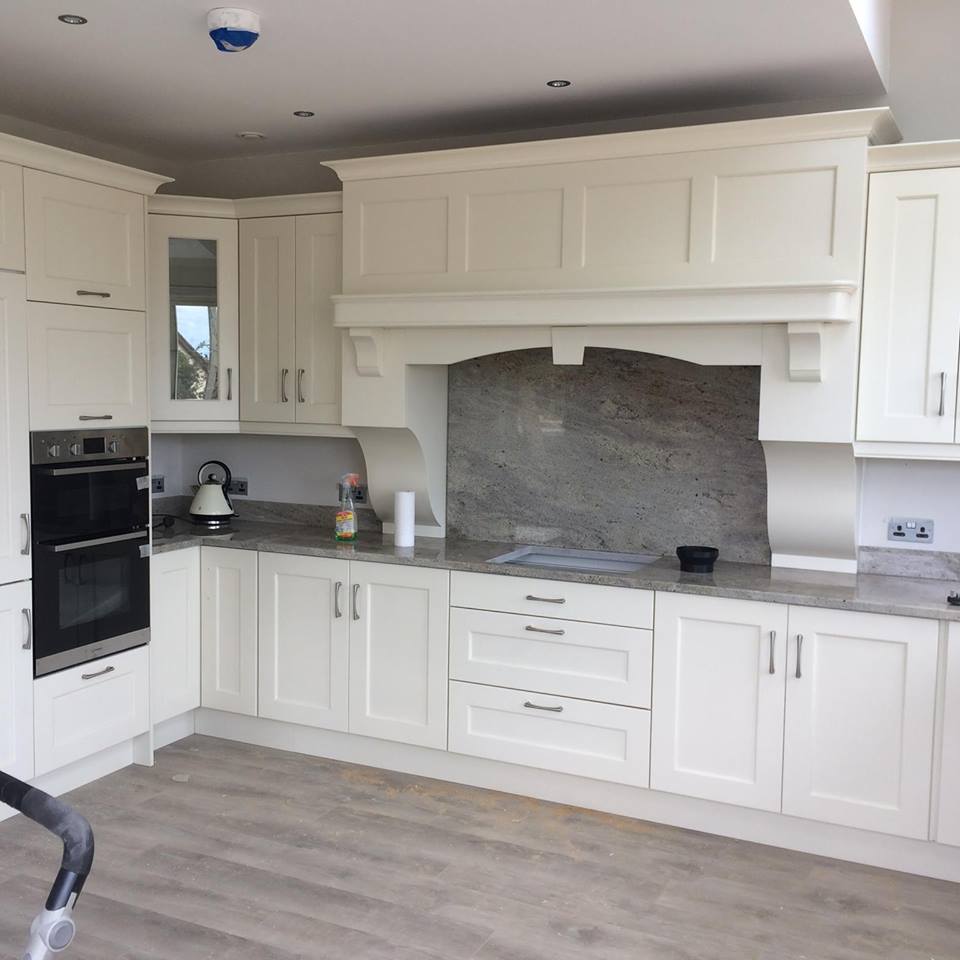 Top kitchen trend 2019: "The style of your home will have a bearing on the style of your kitchen, whether it will be modern, contemporary or traditional. Light colours are a big trend at present, but traditional solid oak kitchens will always stand the test of time," say the team at Cuddy Kitchens.
Cuddy Kitchens
Unit 6, Bayroad Ind Estate, Mountmellick, Co Laois
Email: [email protected] | Phone: 057 8628988 / 057 8679640
Evoke Kitchens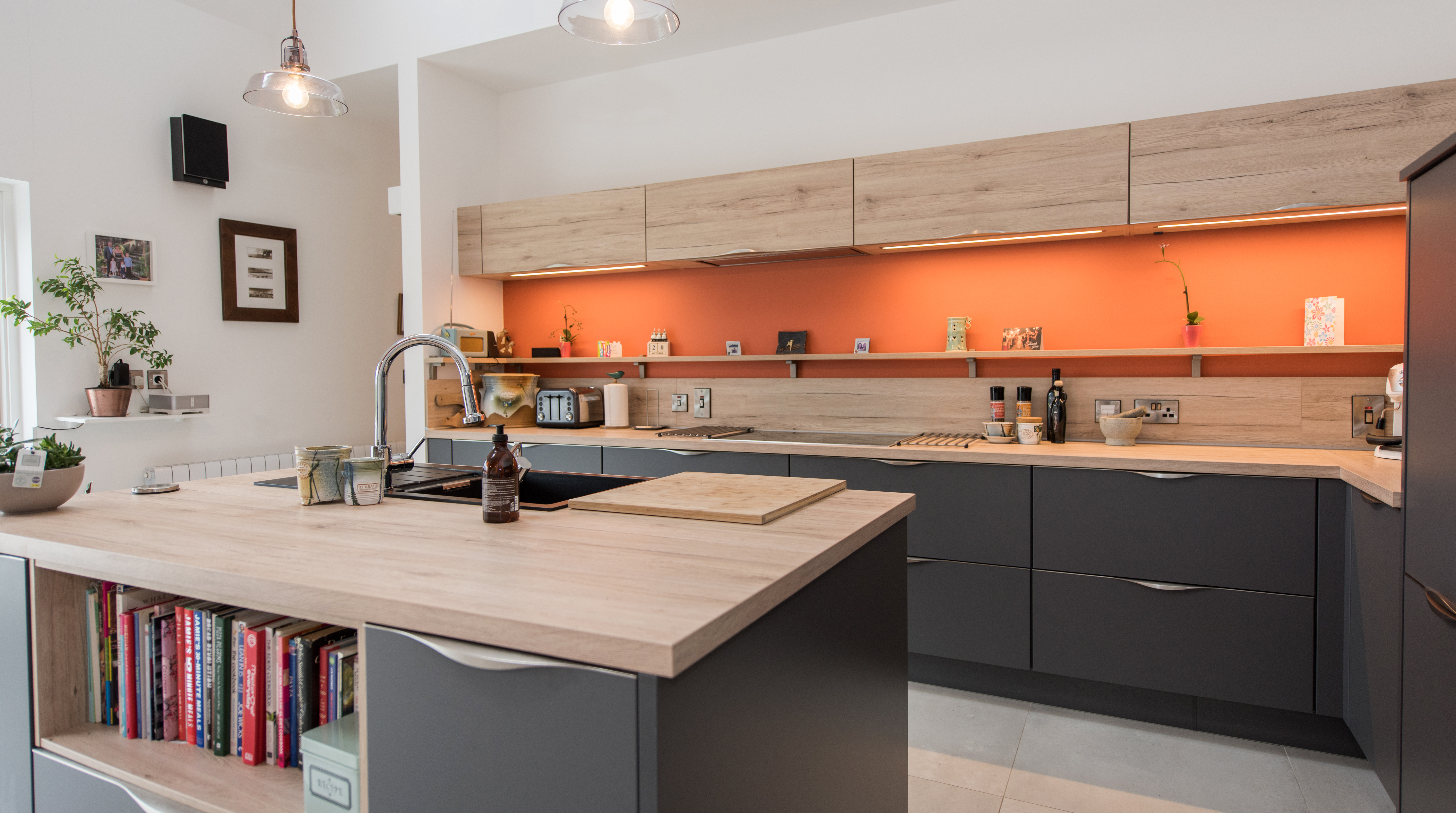 Evoke Kitchens design, supply and install quality German engineered and Irish hand-crafted kitchens across their three collections: core, concept and custom. They supply a huge range of kitchen appliances and are proud master partners for NEFF Distinct Collection and Premium Partners for Siemens studioLine. The core and concept collections are engineered and made to order in their factories in Germany, while the custom collection is hand-crafted from scratch by their team of master craftsmen in their workshop in Co. Waterford.
Creative design, quality materials, skilled workmanship and a second-to-none approach to customer service are inherent to how they do business. Their high standards and attention to detail have already scored them an impressive portfolio of high-end projects, but they pride ourselves on delivering the same level of quality and service to every client in every home, regardless of budget, with prices for an Evoke Kitchen starting at a very competitive €7,000.
They offer a comprehensive home renovations service as well, supplying, building, demolition and ancillary works, as well as interior design services to advise on home styling.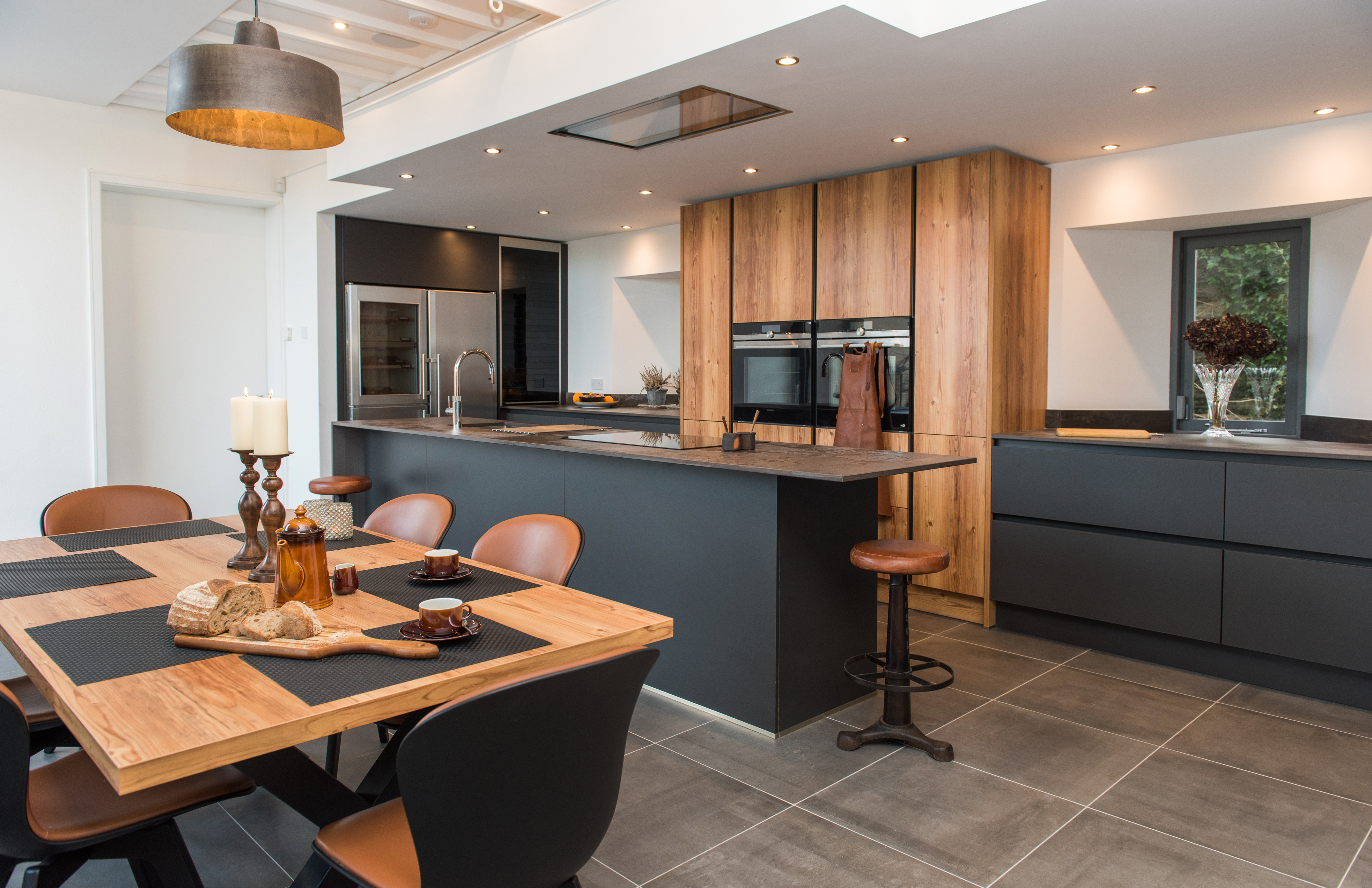 Top kitchen trend 2019: "We're seeing a lot of stainless steel effect doors and worktops, stone-cladded doors with matching worktops and handless kitchens continue to be popular," say the team at Evoke Kitchens.
Evoke Kitchens
Esker Business Centre, Six Cross Roads Roundabout, Outer Ring Road, Waterford
Email: [email protected] | Phone: 051 580780
Website | Facebook | Instagram
Kestrel Kitchens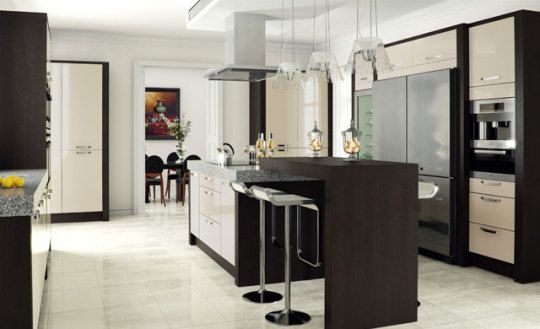 Based in Longford, Kestrel Kitchens aim to provide all their customers with the best in bespoke kitchens and kitchen materials, and all at affordable prices. All their kitchens are fitted by members of their highly experienced team, who prioritise great attention to detail and take immense pride in their kitchen work.
They have over 25 years' experience in designing and fitting kitchens, and have developed a great reputation for the high quality of their work. Their kitchens are crafted using only the finest materials, which are then shaped to suit your own personal taste. They also provide a range of high quality worktops and timber supplies to various firms.
At Kestrel Interiors, all their kitchens are custom made in their workshop, meaning you receive a bespoke kitchen suited to your tastes. They offer a huge selection of styles and designs ranging from traditional to more contemporary kitchens. They are dedicated to providing you with a truly original kitchen that you will enjoy for years to come. Once completed, they will also take care of installation ensuring the service is hassle-free.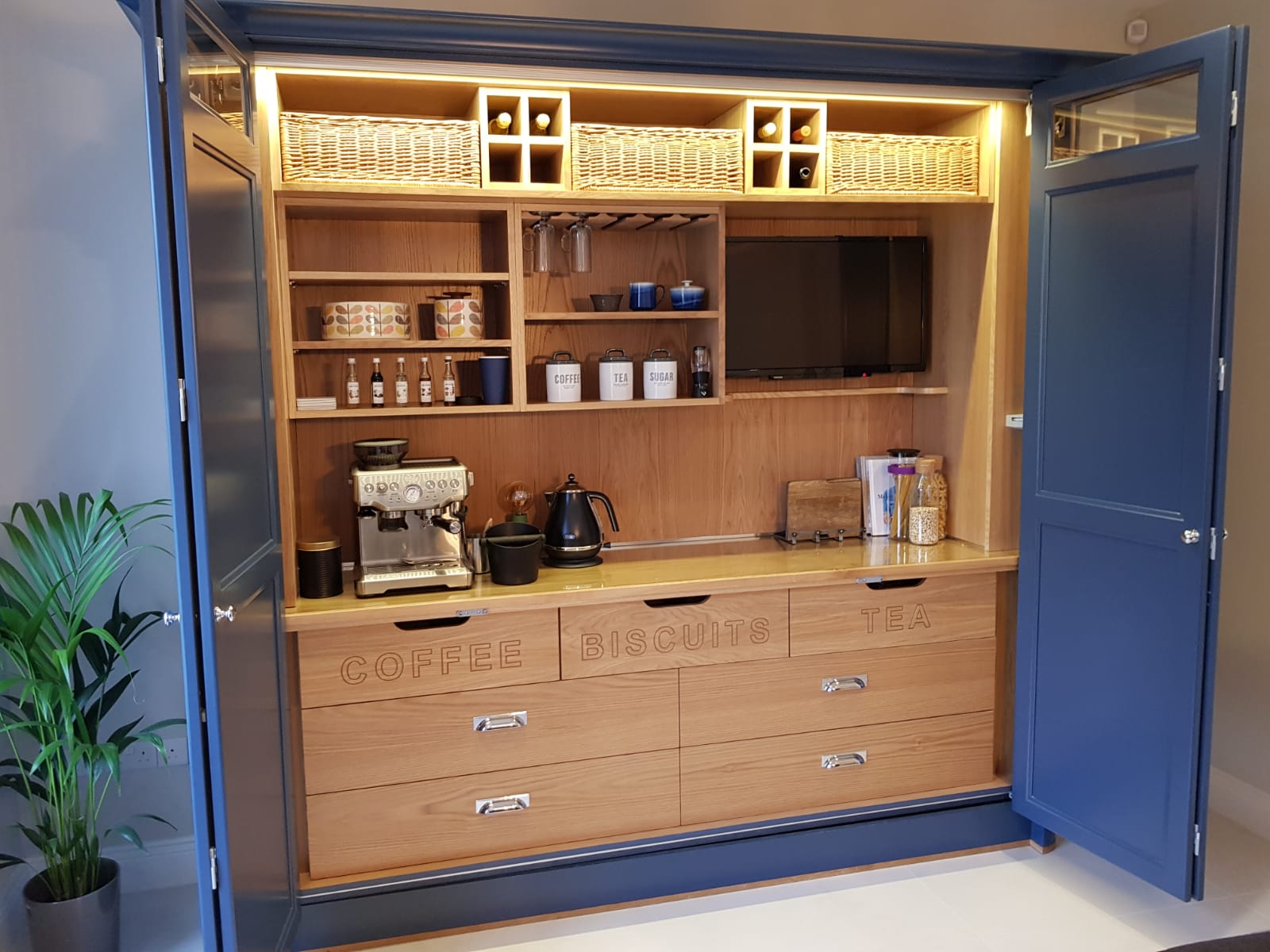 Top kitchen trend 2019: "Industrial style kitchens large larders and pantry units are very popular. It's mainly contemporary painted kitchens with customers making bolder choices with colours," say the team at Kestrel Kitchens.
Kestrel Kitchens
Athlone Road, Ballymahon, Longford
Email: [email protected] | Phone: 090 643 8625
O'Reilly Designs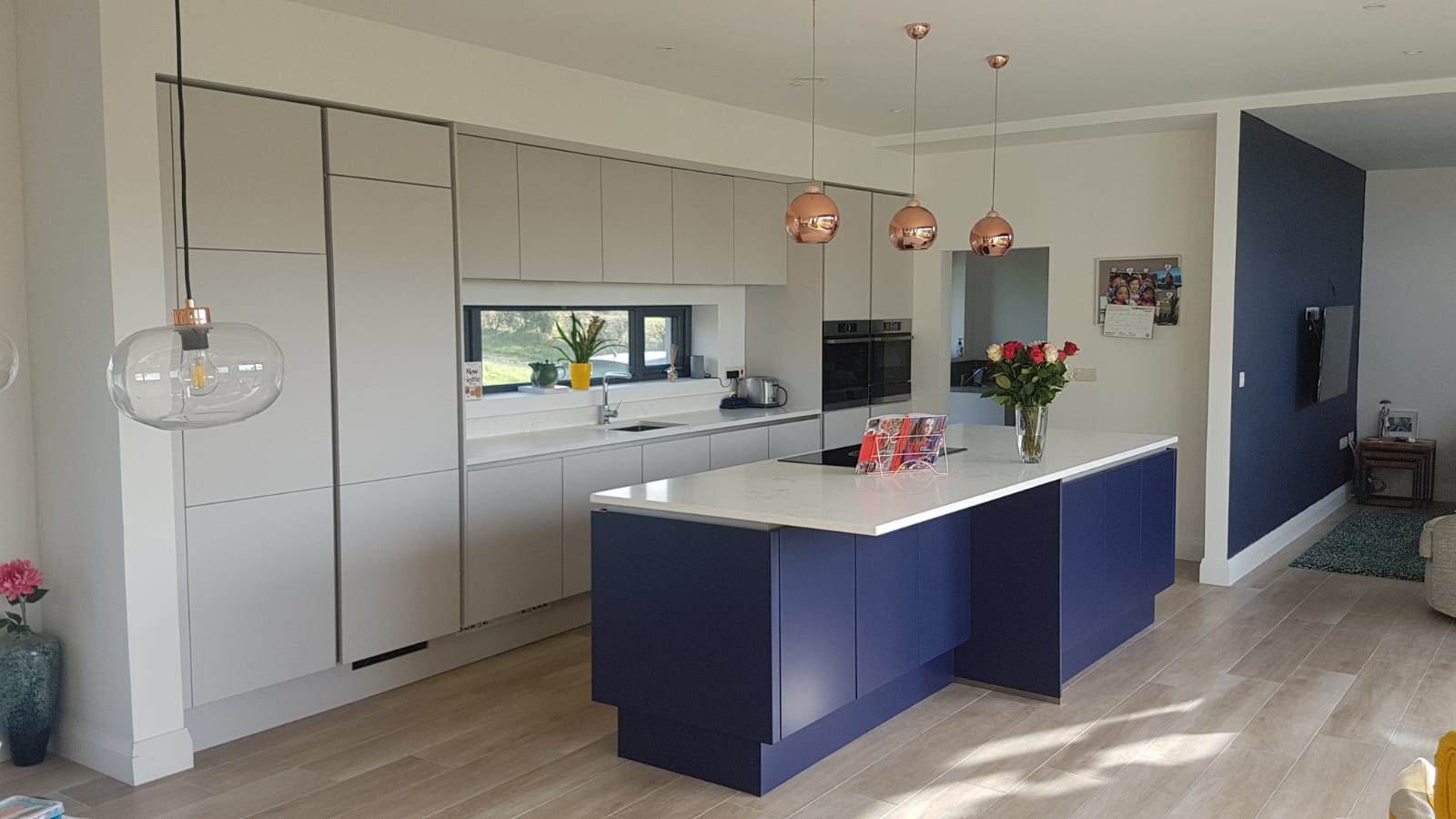 O'Reilly Designs was established by a husband and wife duo Joan and Kieran O'Reilly in Co. Monaghan. They supply and fit bespoke quality German fitted kitchens in Louth to suit all requirements and budgets. Customer satisfaction is hugely important to them, with every project that we take on, which shows, as their reputation for quality, competitive prices and dedicated service precedes them.
They offer a very popular contemporary German kitchen brand Nobilia, and they have also partnered up with the new Kitchen Stori brand which is known to be the largest suppliers of high-quality kitchen doors in Europe. The designer team is second to none when it comes to helping you choose which kitchen is best suited to you and also when it comes to their dedication and quality of work towards the finishing product. Their main focus is functionality, value for money and the high standard of kitchen designs, and they want to offer only the best sustainable storage solutions for your home.
They aim to ensure your bespoke kitchen is a real statement piece and that every part of it is considered very carefully. Their designers will help you create stylish, modern, and custom designer kitchens which are made to last a lifetime.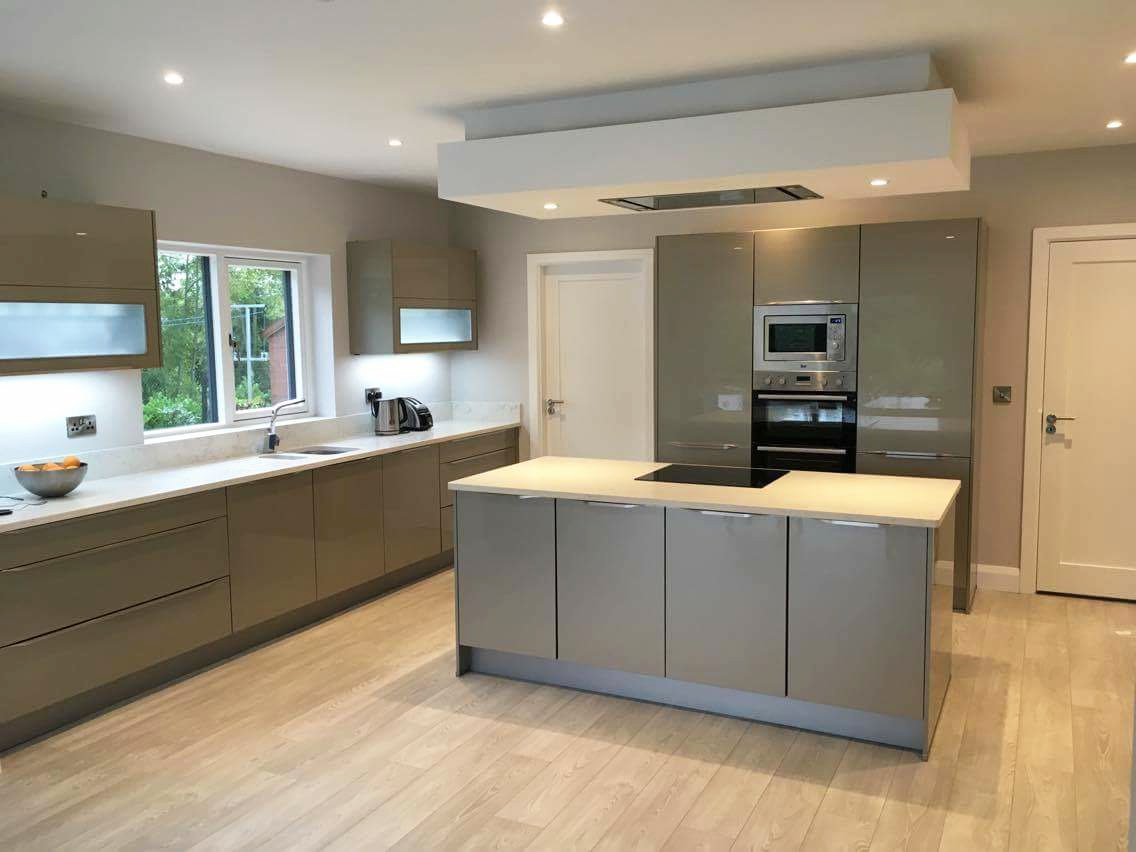 Top kitchen trend 2019: "I see light colours and a splash of a rich colour eg on the island, People are making a statement in a small way, leaving it more sleek contemporary in design," say the team at O'Reilly Designs.
O'Reilly Designs
7 Farney St, Carrickmacross, Louth
Email: [email protected] | Phone: 042 966 4500
Emerald Tiles and Kitchens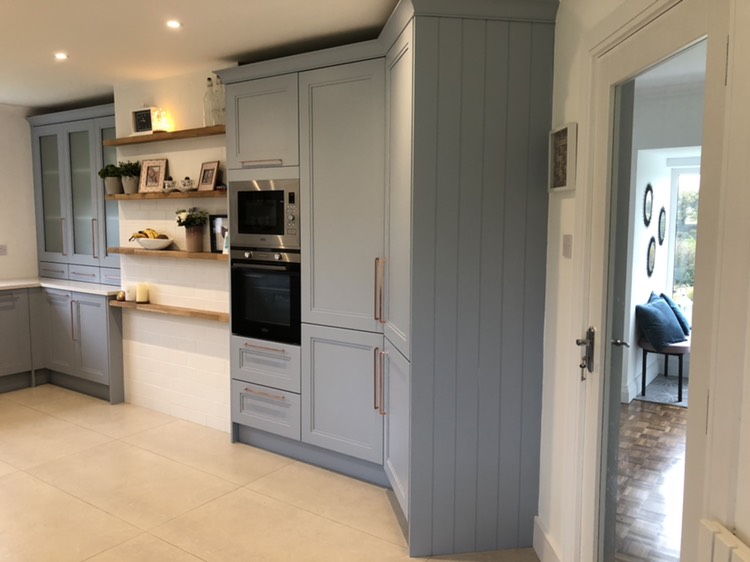 Emerald Tiles have been based in Co Kilkenny for over 20 years, supplying and fitting the highest quality custom and pre-designed kitchens, floor tiles, kitchen tiles, and all types of timber flooring. They also stock a range of electrical appliances to complete your kitchen remodel.
They supply kitchens nationwide and their team have vast experience, with in-house installers for all products. Their team can design, manufacture, supply and fit your kitchen throughout Ireland, and you can avail of their free kitchen design service to help you create the perfect kitchen for your home. They stock BA components and In-doors Manufacturing, and you can see a wide range of kitchens at their massive showroom in Urlingford.
They ensure all their kitchens are made with the best of materials and are build to last as for style this is forever evolving but the more traditional design and colours seem to last longer. They also stock a massive range of tiles, and have fitters who can expertly take care of installation.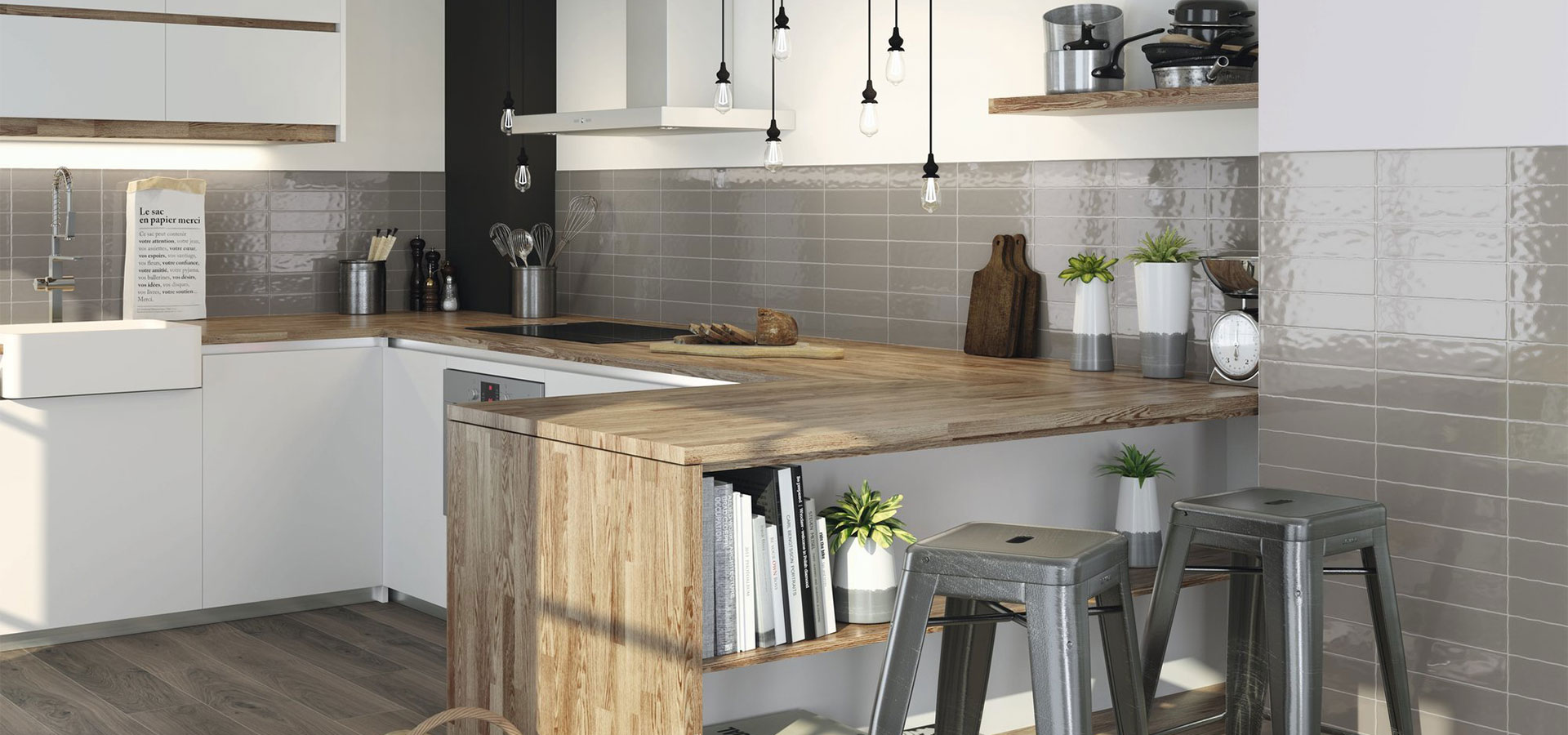 Top kitchen trend 2019: "Matte finished plain doors," say the team at Emerald Tiles.
Emerald Tiles
Main Street, Urlingford, Kilkenny
Email: [email protected] | Phone: 056 88 31900
Neptune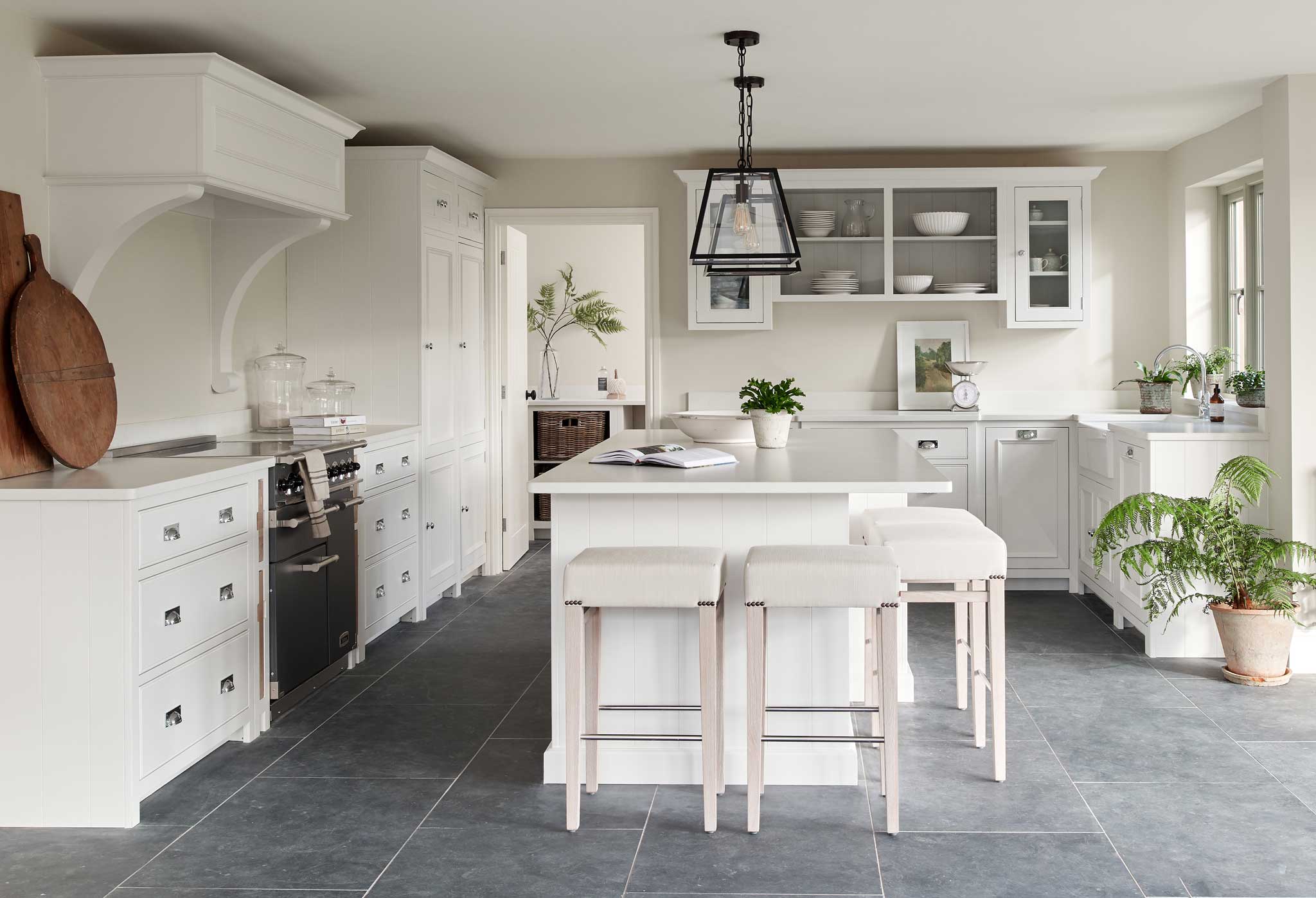 The team behind Neptune started their journey in North Africa 30 years ago, looking for pieces that were unavailable to the Irish market. Their first Global Village store opened in Glasthule and is now located in Powerscourt House in Enniskerry, showcasing the biggest range of Neptune products in Ireland including kitchen, bathroom, bedroom, living room, upholstery, garden and accessory products.
They have a similar globally inspired ethos when it comes to their kitchens, and they believe your kitchen should be nothing short of a pleasure to live with, and it should make life a bit easier, in both big and small ways. That's how your Neptune kitchen will be designed. With a focus on timeless looks and the highest quality materials and with total consideration for how you want to live your life.
They use only dependable materials. Timber is all you will find in a Neptune kitchen. High-Grade American Oak, tulipwood and hardwood ply. Never chipboard and never mdf, and their expert joinery means that your kitchen will stand the test of time. Even though all four of their kitchen ranges have a different design, they all deserve to be thought of as classics, because they are less about what's trending and more about the long game. Each kitchen is versatile in the way that you can make them your own.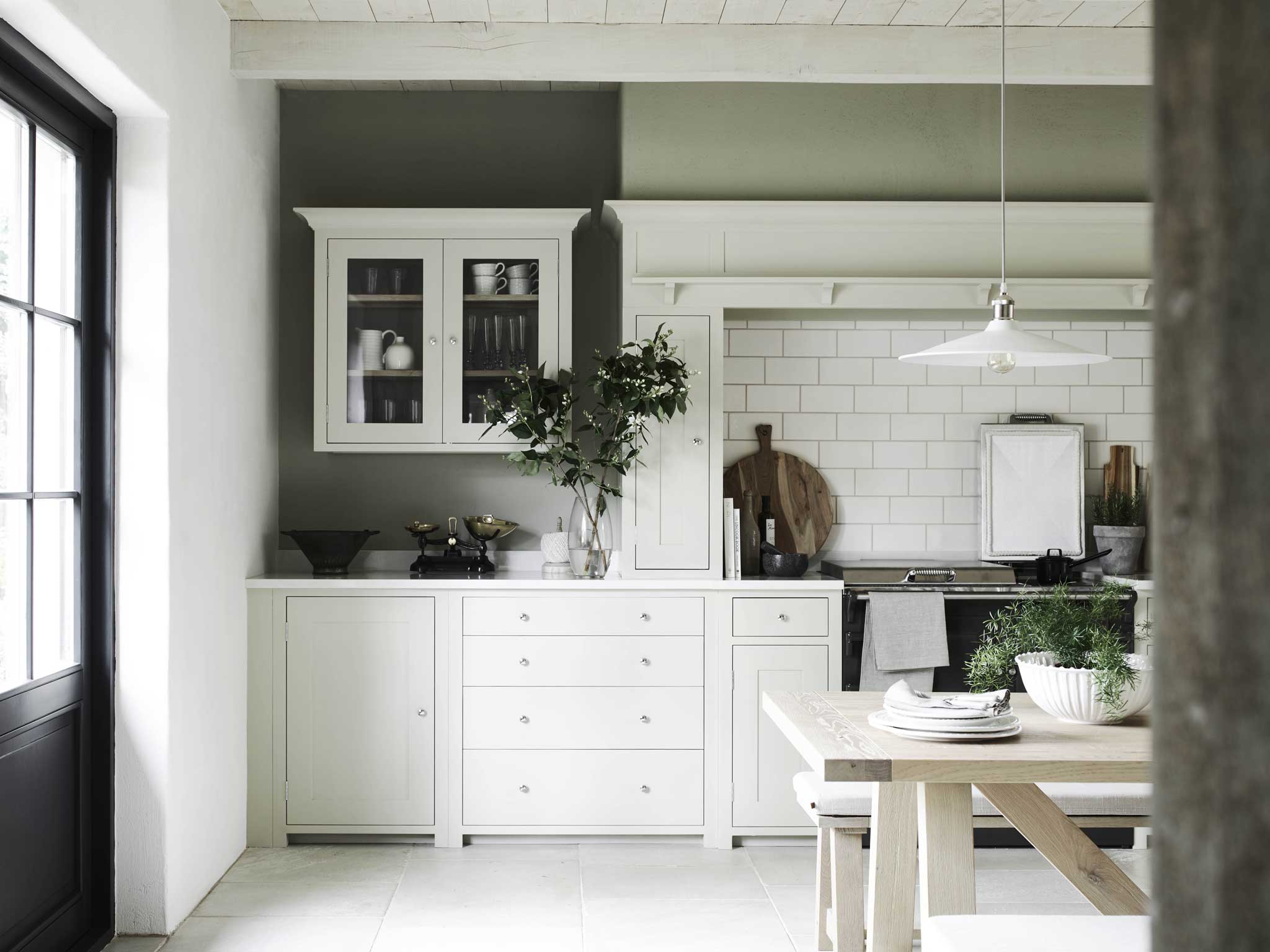 Neptune
Powerscourt House, Enniskerry, Co. Wicklow and Unit 10 KCR Ind. Estate, Ravensdale Park, Kimmage, Dublin 12
Email: [email protected] | Phone: 01 405 5035