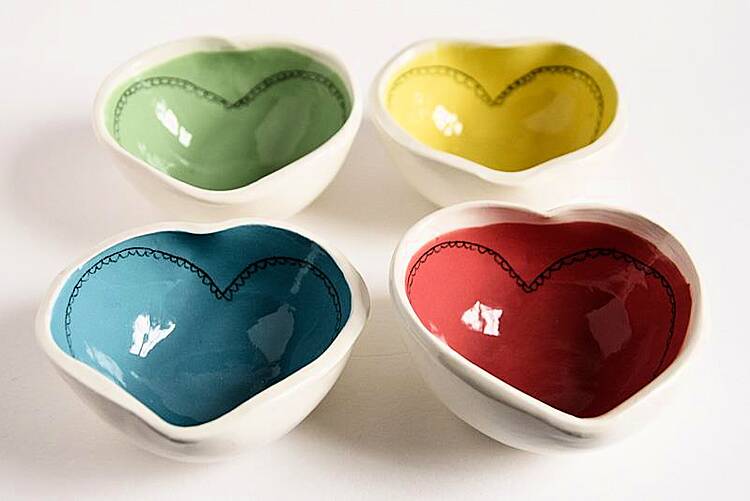 oh, go on then, you've twisted our arms.
Even us cynical old sorts at House and Home have melted a bit at some of the super-pretty stock we're seeing on Pickit this week. Take, for example, these lovely bowls by KaroArt. Primary-bright, they're €23 each from Jam Art Factory's shop and you know, we'd use them all year round.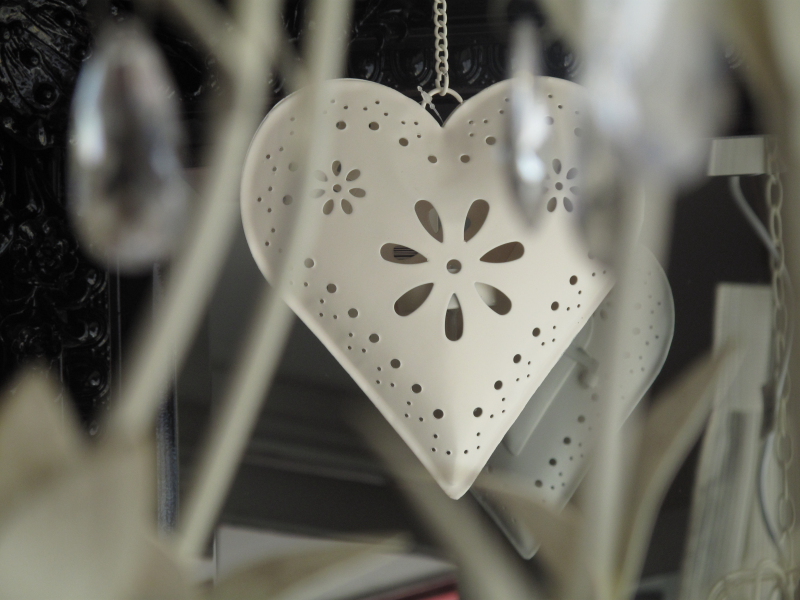 Or how about this pretty punched metal hanging heart? You can place a votive inside and it'd be perfect in a French country or shabby chic interior. Have a look over at Redhaus' interiors Pickit page.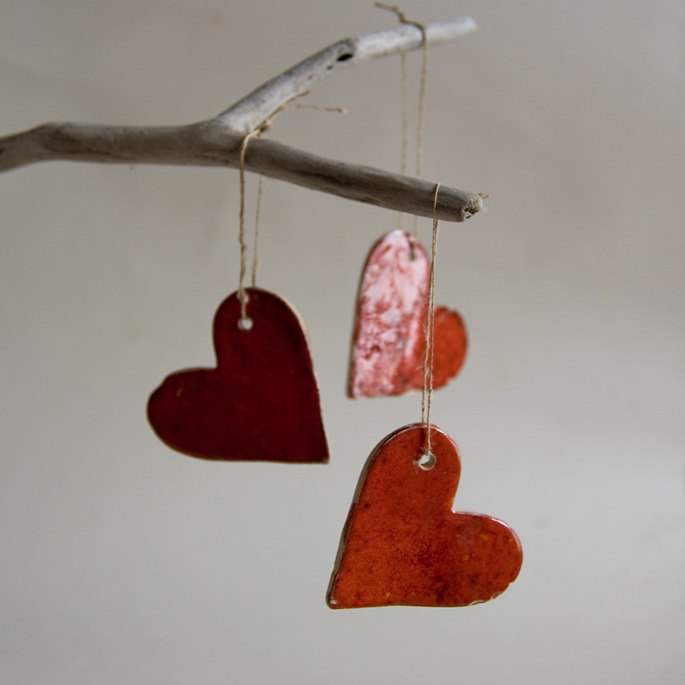 More hang-spiration from Jam Art Factory: at just €5, the Ceramic heart decorations are super-affordable. Made of pure white clay, the back of them is left unglazed.
Hearts just not your thing? What about this pretty, butterfly-adored 'Love is Like' print by Belinda Northcote from Dress My Home's Pickit shop would be a lovely gift to give or get on the 14th of February. It's €68.95.
What are you planning for Valentine's Day? Leave us a comment and let us know!