Maison et Objet, the much-loved interiors and design trade fair took place last weekend in Paris, and we sent stylist extraordinaire Lesiele Juliet to report on the major interiors trends and news from the French capital, bringing you a sneak peek at what's to come from the major design houses in 2019.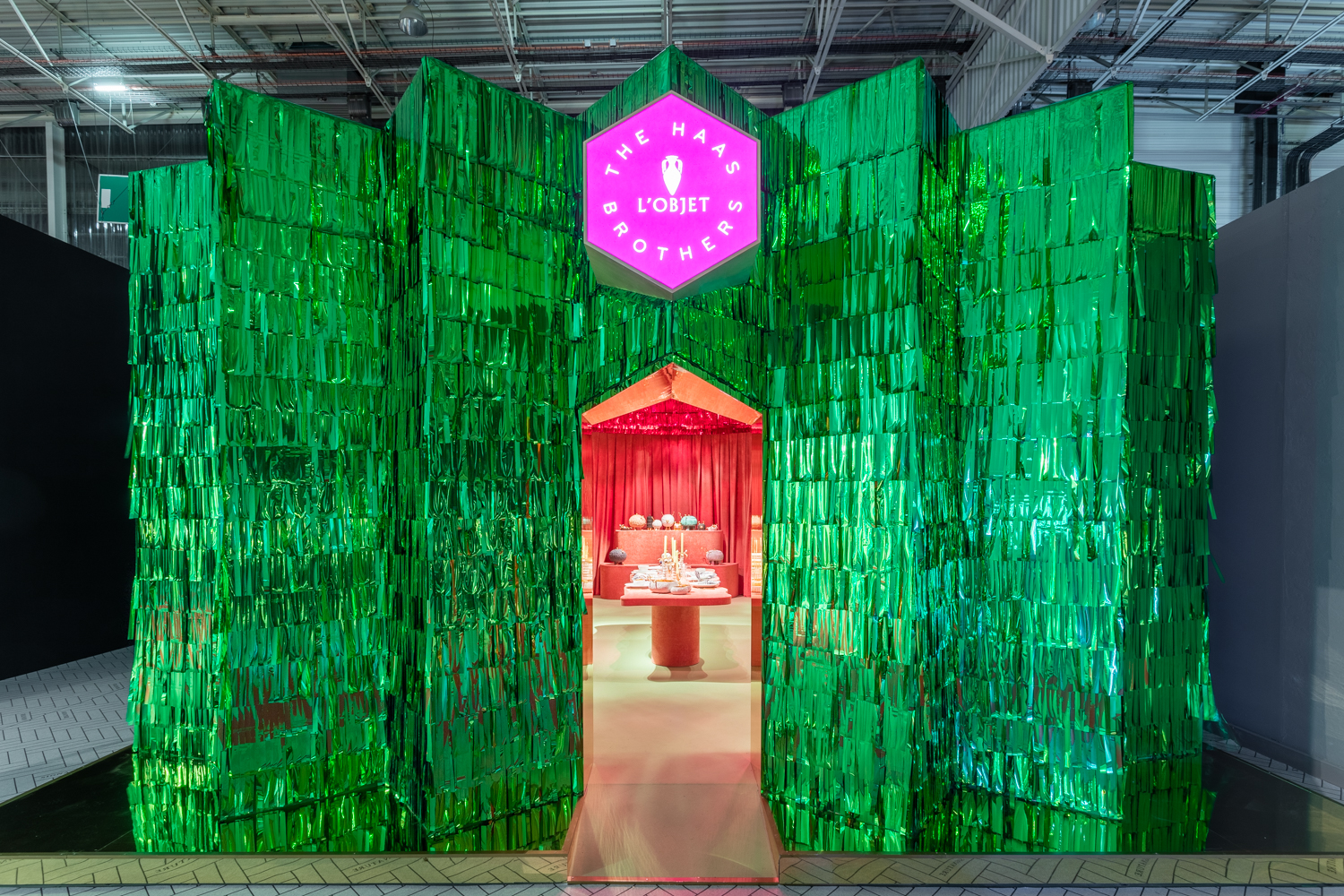 MAJOR INTERIOR TRENDS FROM MAISON ET OBJET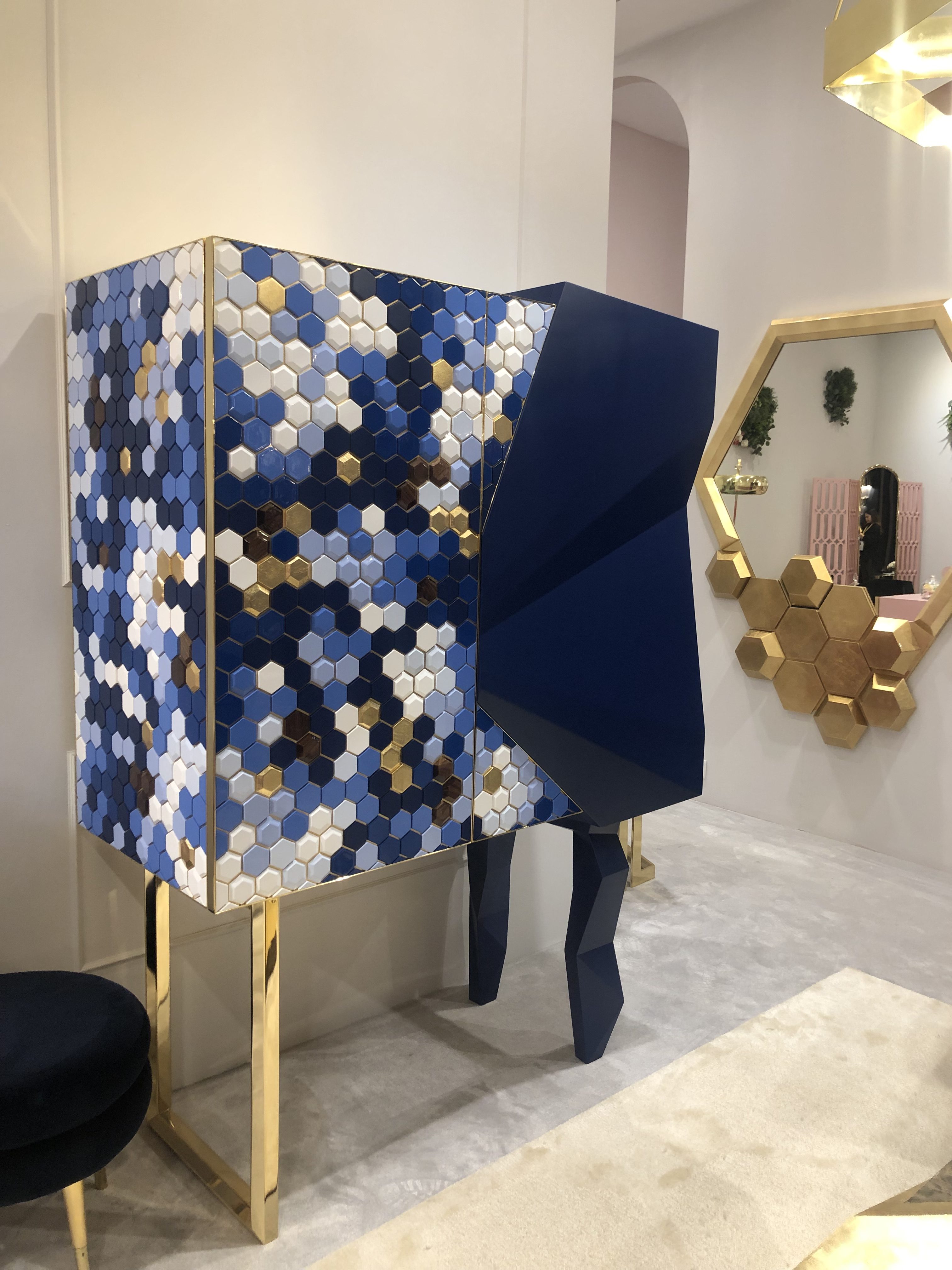 This year at Maison we saw a riot of colour and sense of fun with a strong trend in confectionery style pieces from Royal Stranger's collection of honeycomb and marshmallow shapes to Houtique's fun sundae inspired sofa, M&O's Rising Design Star - Frank Chou's dessert-like modular sofa showcasing the best in Chinese textiles and Wanglong Ceramics' candy hued tableware which sparked joy (yes, Marie Kondo) with its tactile finish; a real joy to touch and hold - what good tableware should be.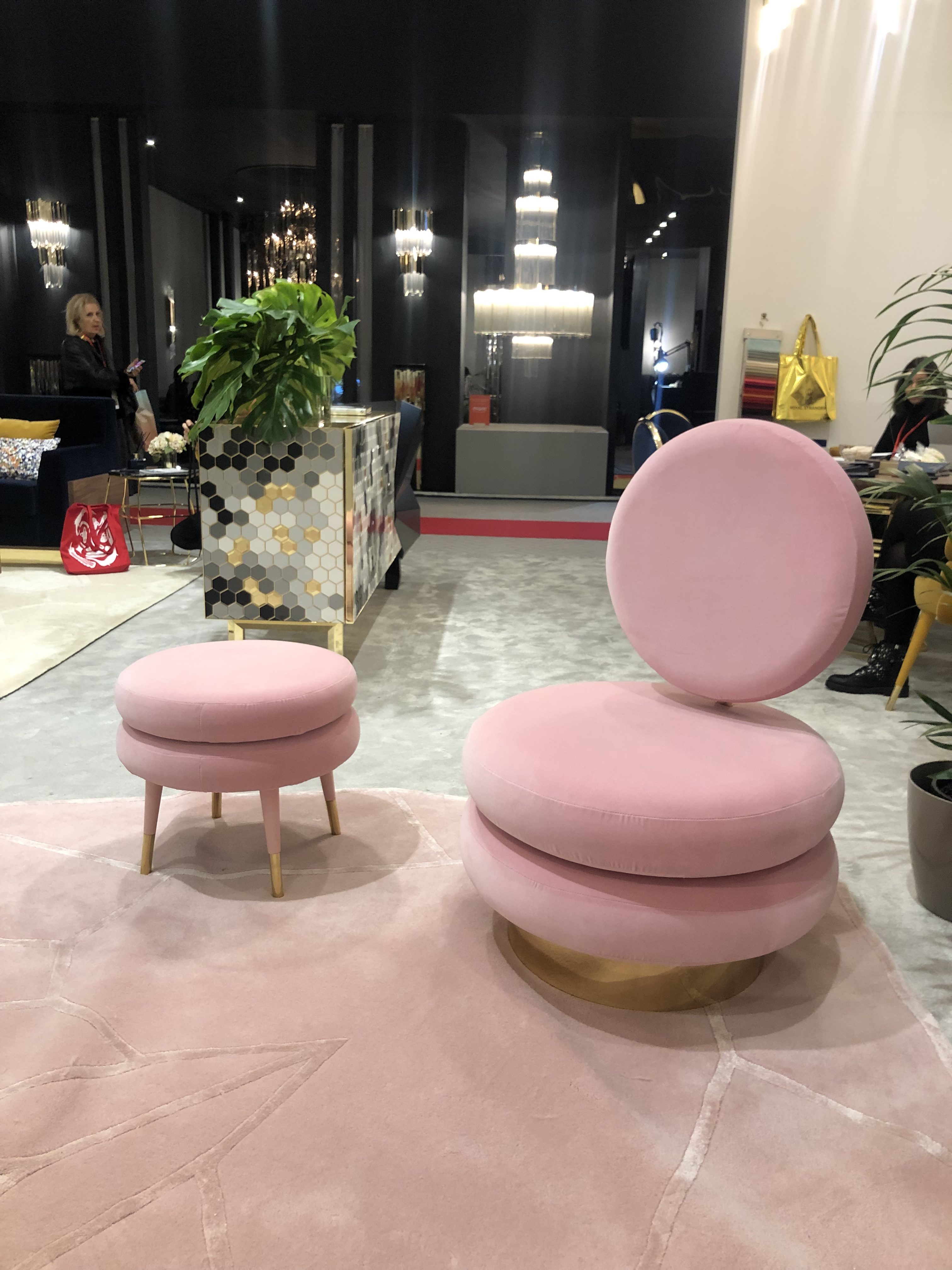 Kitsch saw a more stylish approach with an ode to modern glamour led by Jonathon Adler with his trademark tongue-in-cheek, 60's nostalgia. Seletti always bring the fun factor and L'objet's super fun and playful tableware inspired by California's Joshua Tree and creatures of the wild, captured the imagination, while incorporating playfulness with form and function.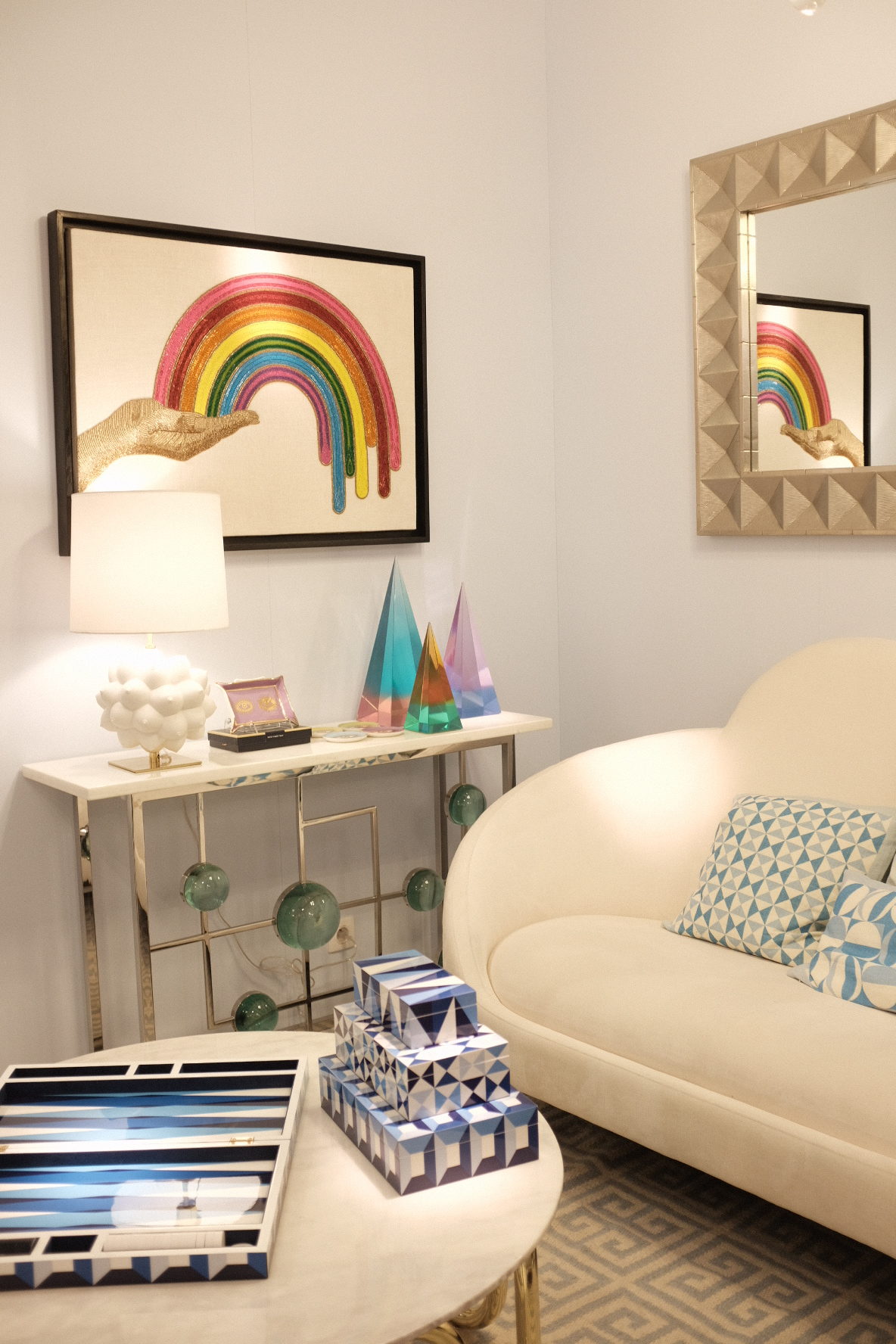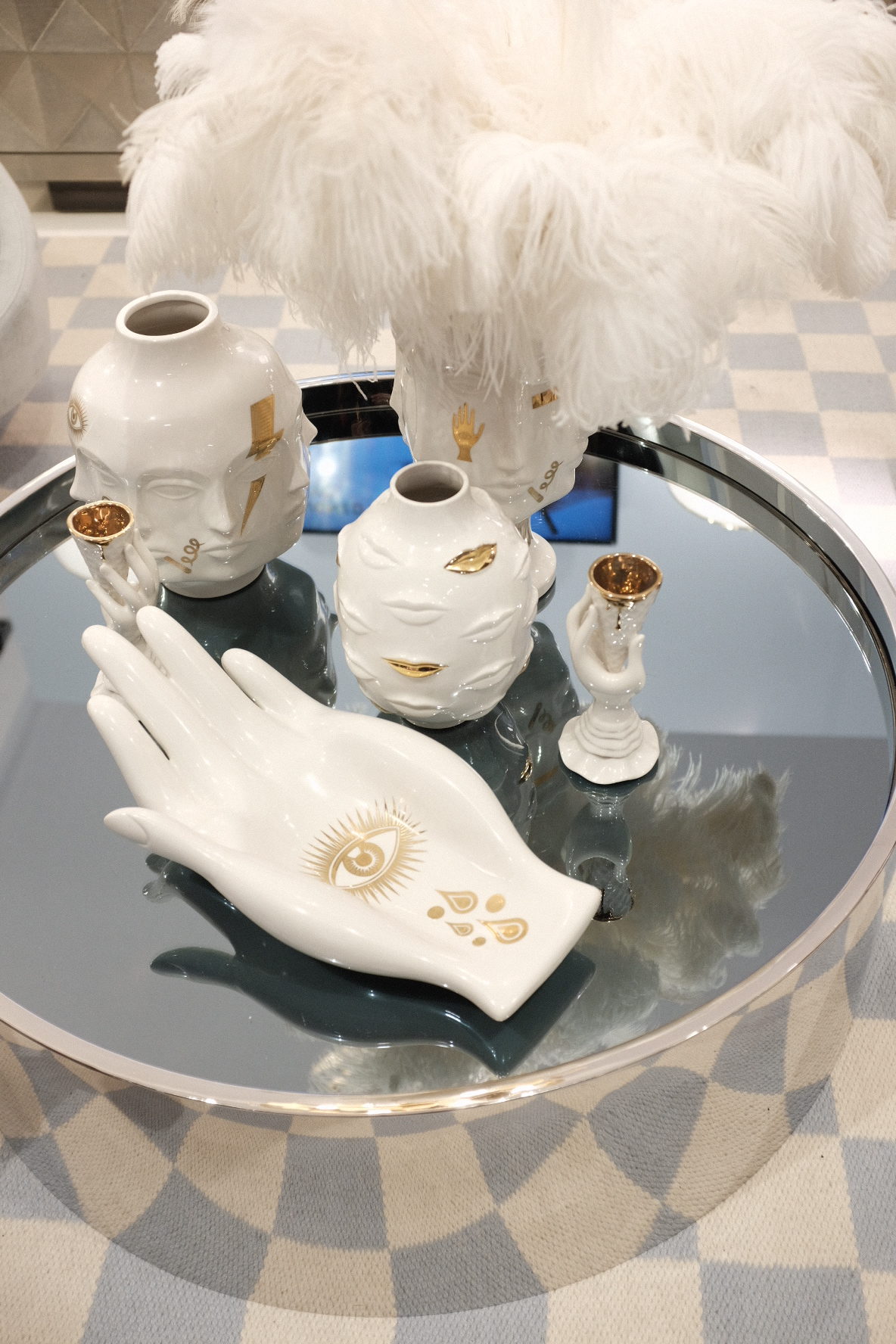 There was a celebration of everyday objects, doubling as stand alone sculptural pieces - Valerie Objects's salt & pepper shakers were a highlight and L'objet's friendly monster shakers, reminded one of the children's book Where The Wild Things Are.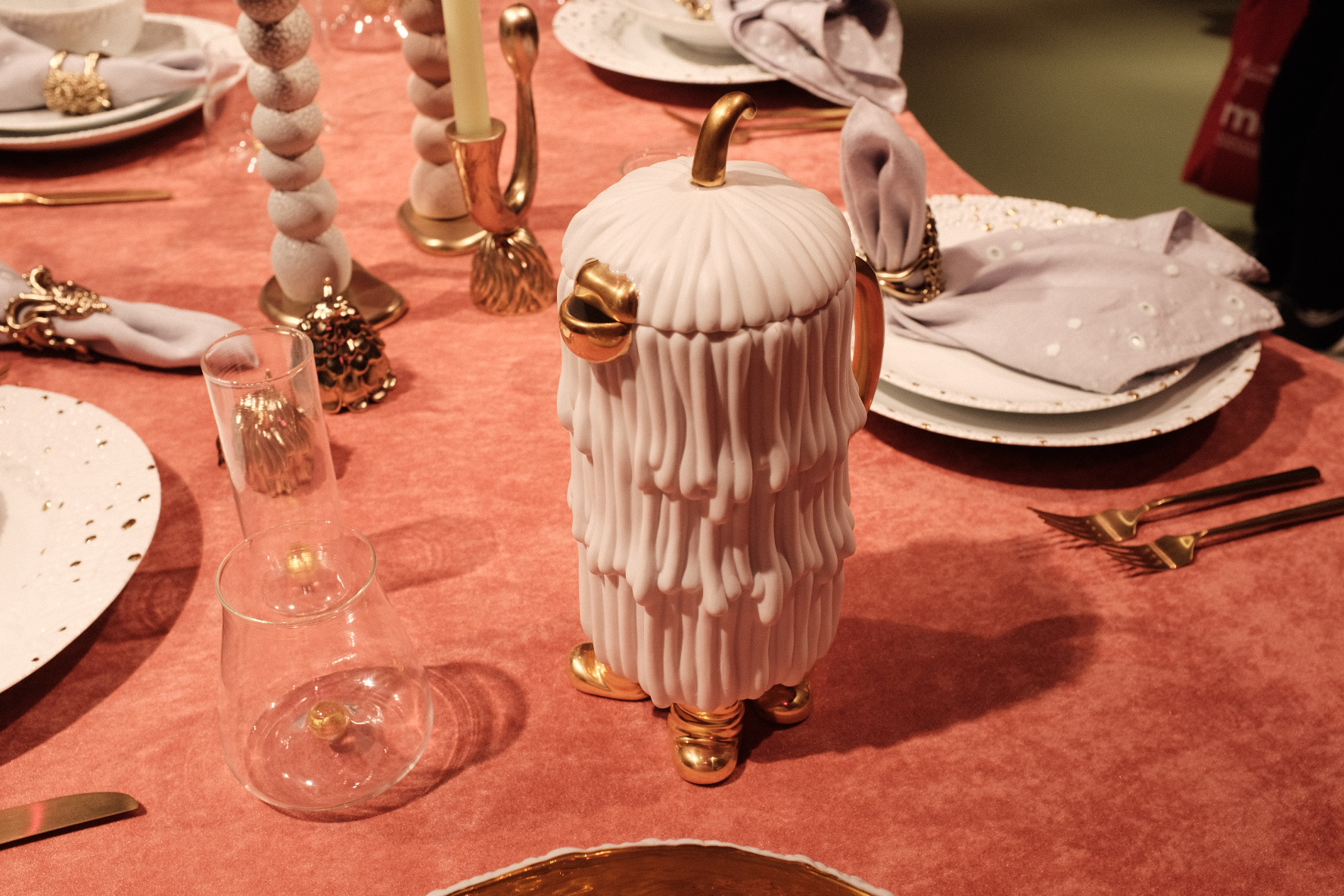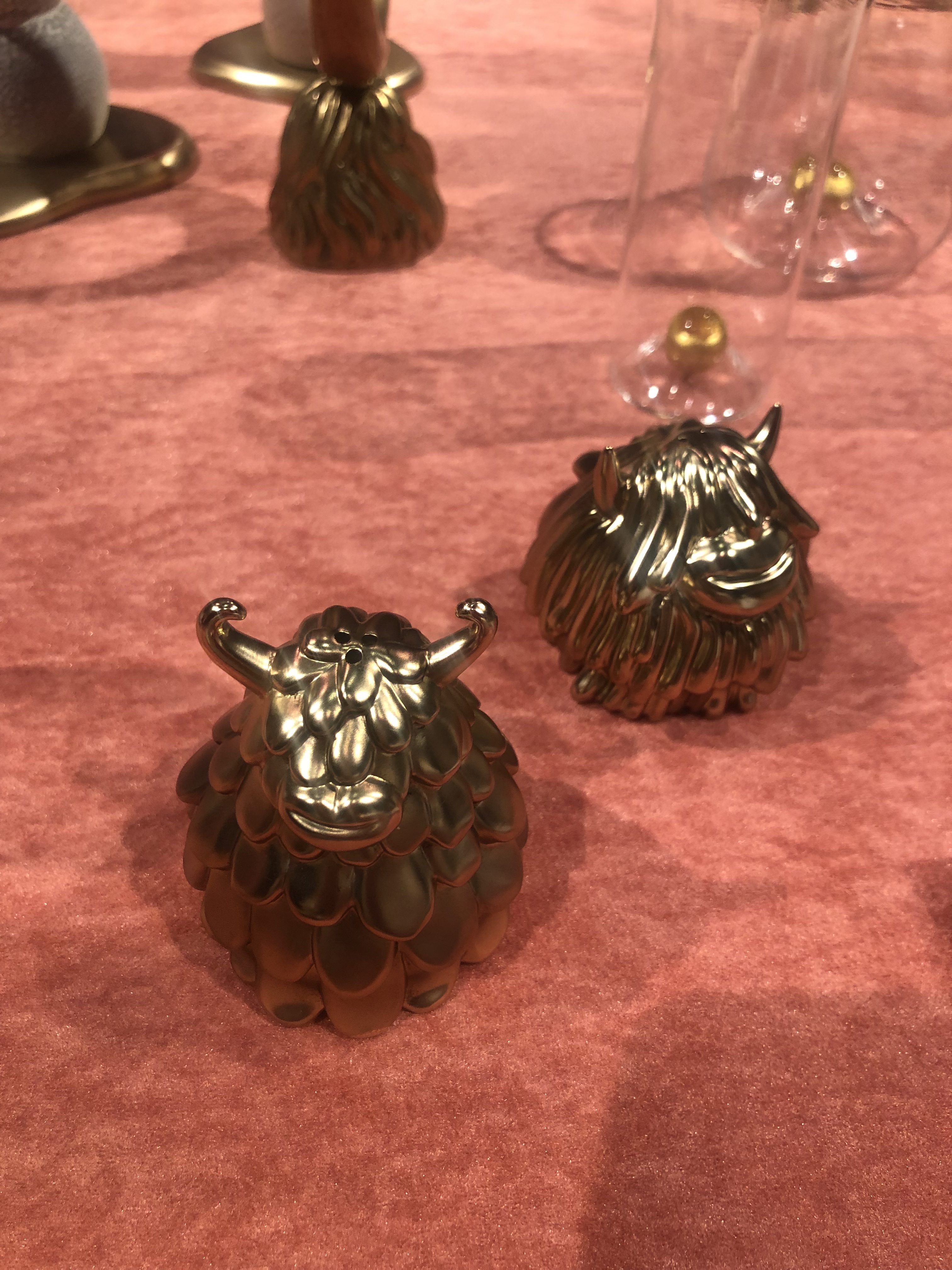 Rugs displayed as wall art are still on trend. CC Tapis' dramatic tapestries hung like looming stalactites, while AYTM's collaboration with Danish Artist and leading textiles designer, Signe Kejlbo on it's new rug and textiles collection, drew inspiration from Dutch paintings of still life/flower compositions.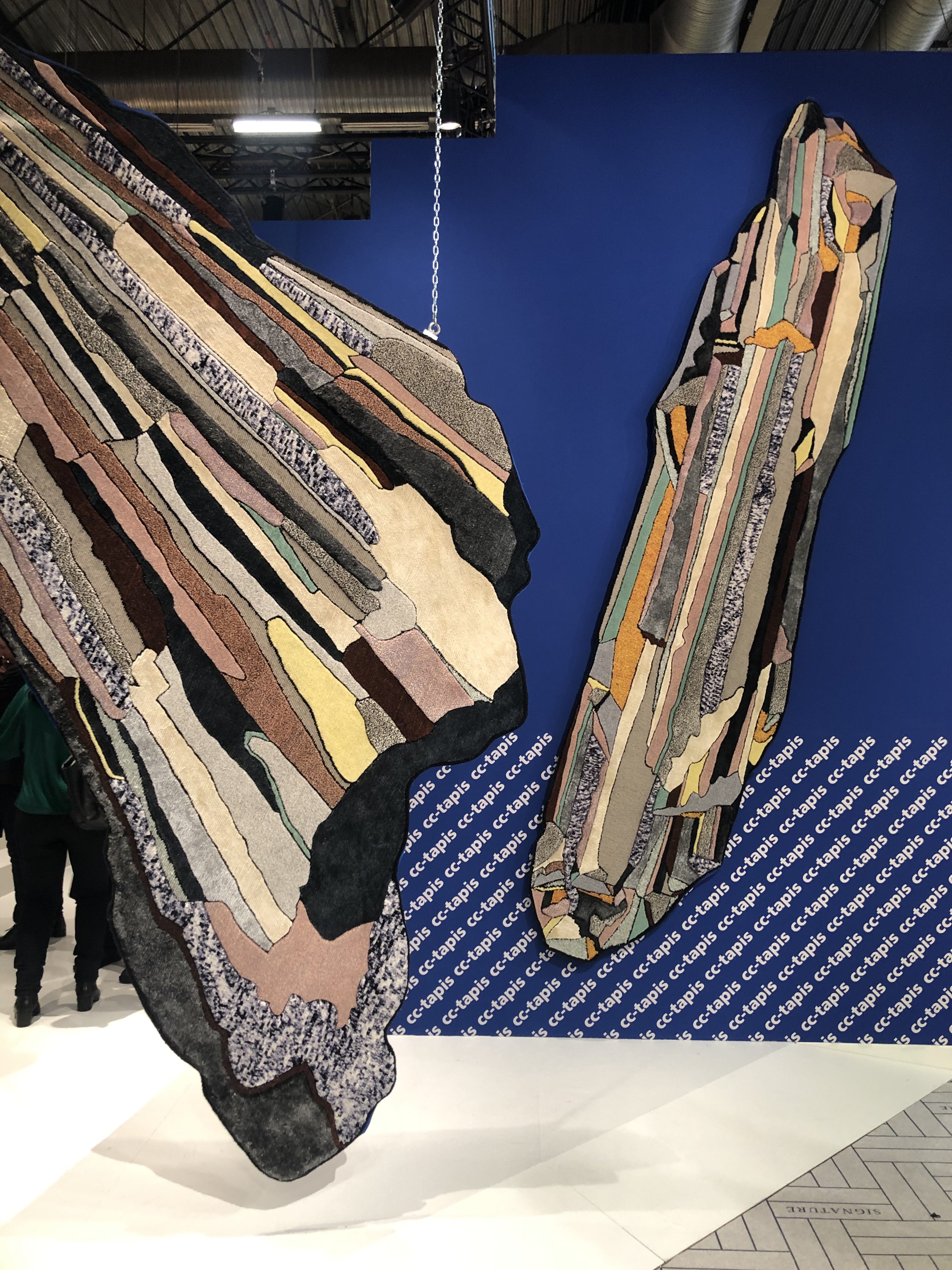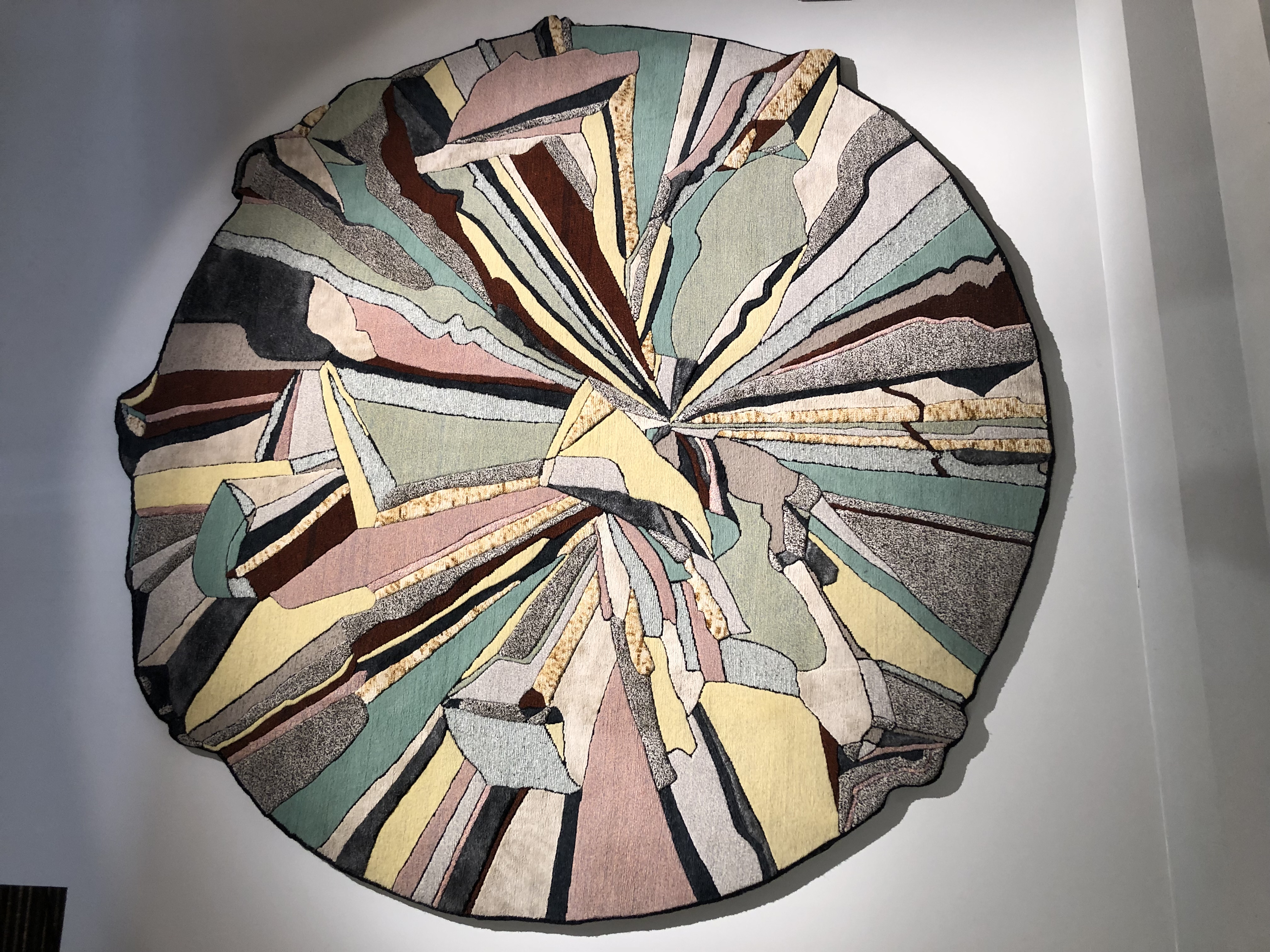 Rattan still holding strong as a trend. It was great to see companies like Sika employing new material technologies called Alu-rattan which consists of a strong aluminium frame mounted with a thick layer of fibre. The material is maintenance free and can withstand all weather conditions. New additions to their popular headboard collection will no doubt prove a hit, as was Orchid Edition's modern interpretation of traditional rattan and Serax's super thin rattan pendants.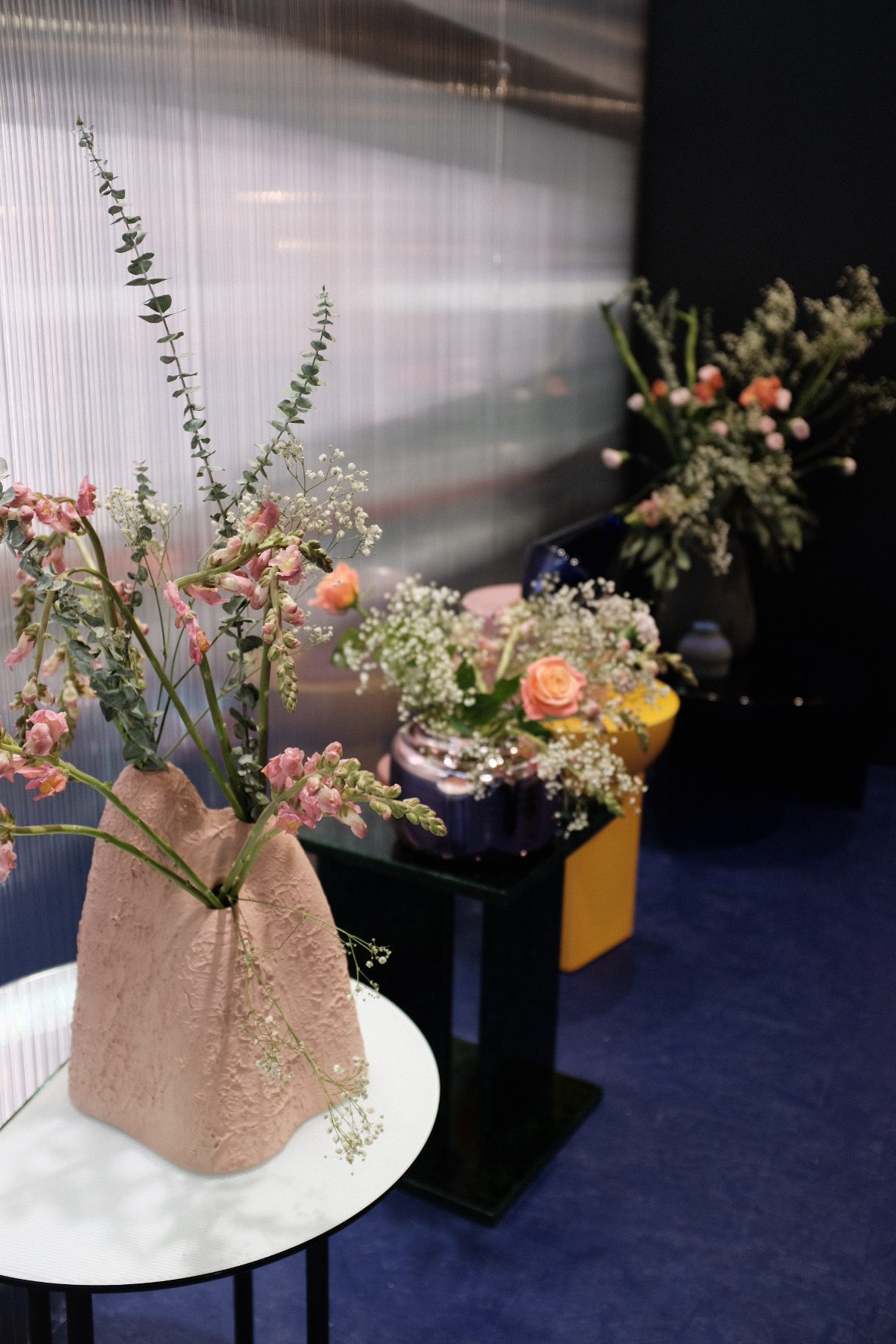 Wabi sabi style ceramics embraced less polished, rougher textured finishes. These finishes accented well amongst Broste Copenhagen, Pulpo and Serax's collections, complimenting more polished styles and shapes with it's beautiful imperfections. The perfect juxtaposition.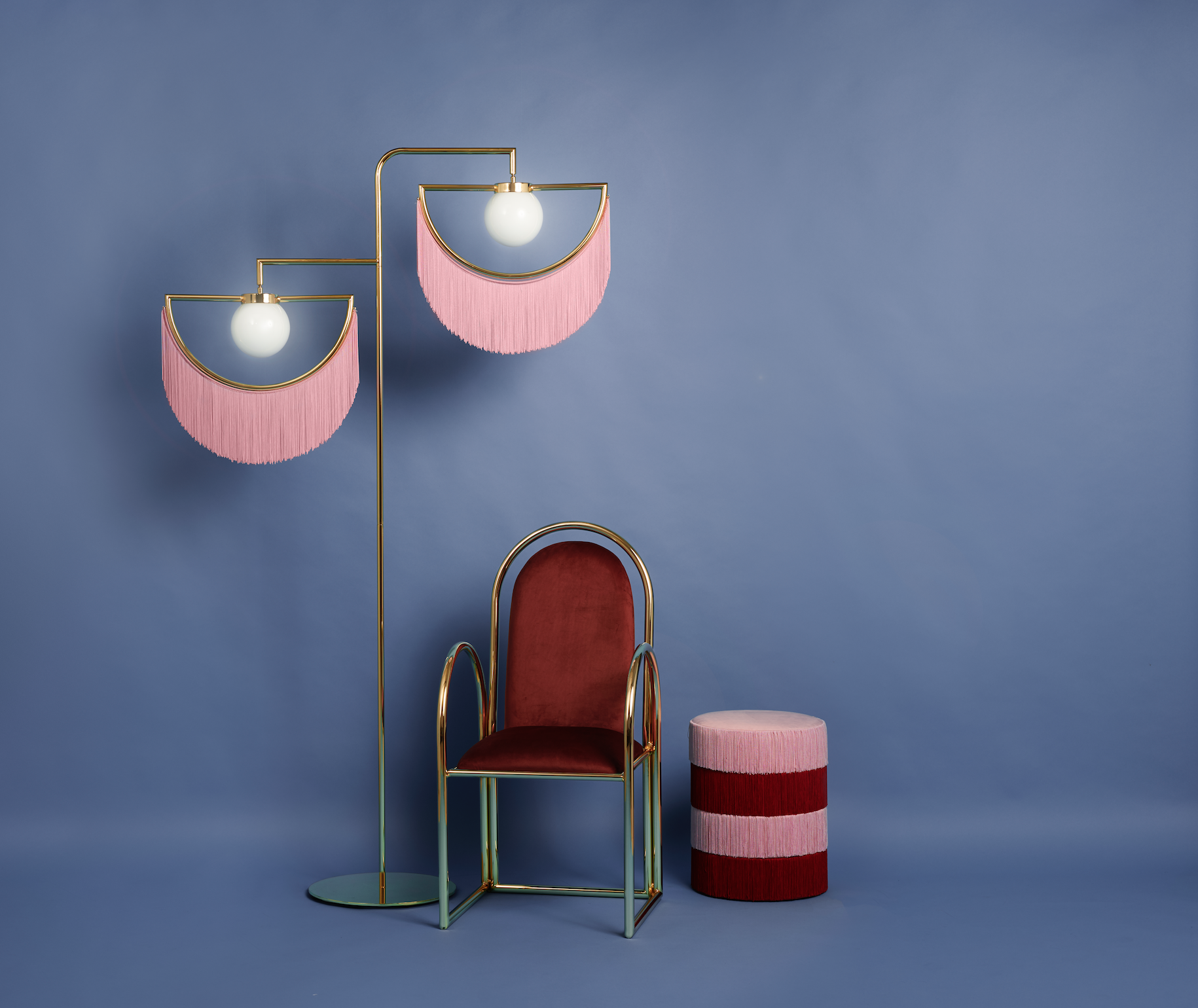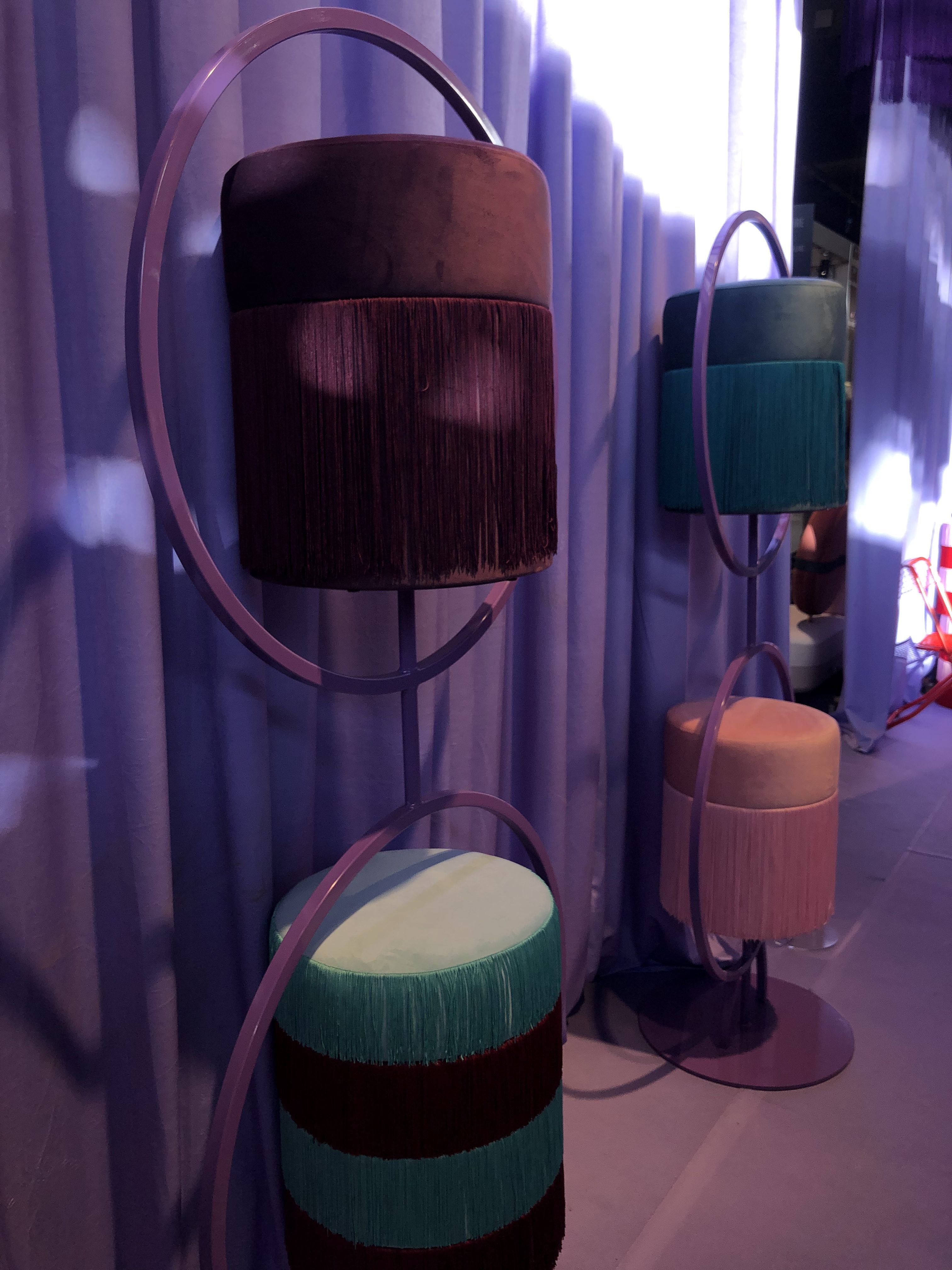 Houtique led the trend with fringe benefits, showcasing a sexy and luxurious collection filled with gold trims and unusual striking colour combinations such as lavender, violet and salmon, teal blue and green.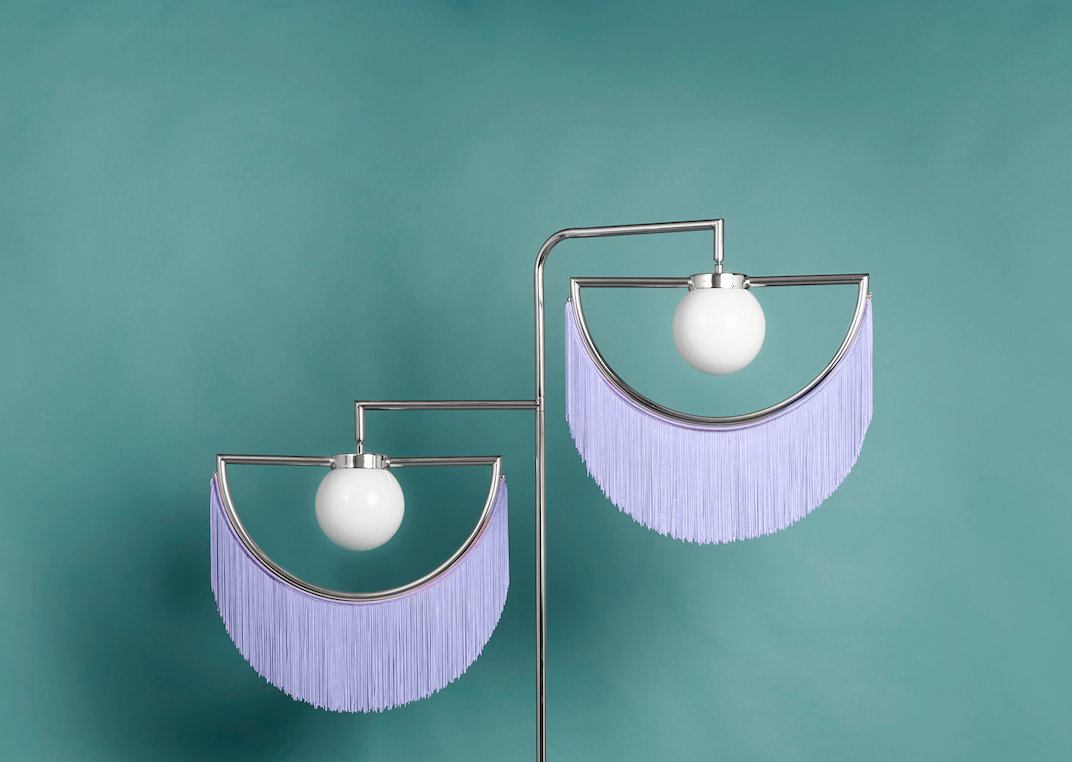 Eno Studio also offered fringe lighting in addition to a load of stunning lighting selections with orbital wall sconces to metal discs. One to watch.
NEW AND NOTEWORTHY AT MAISON ET OBJET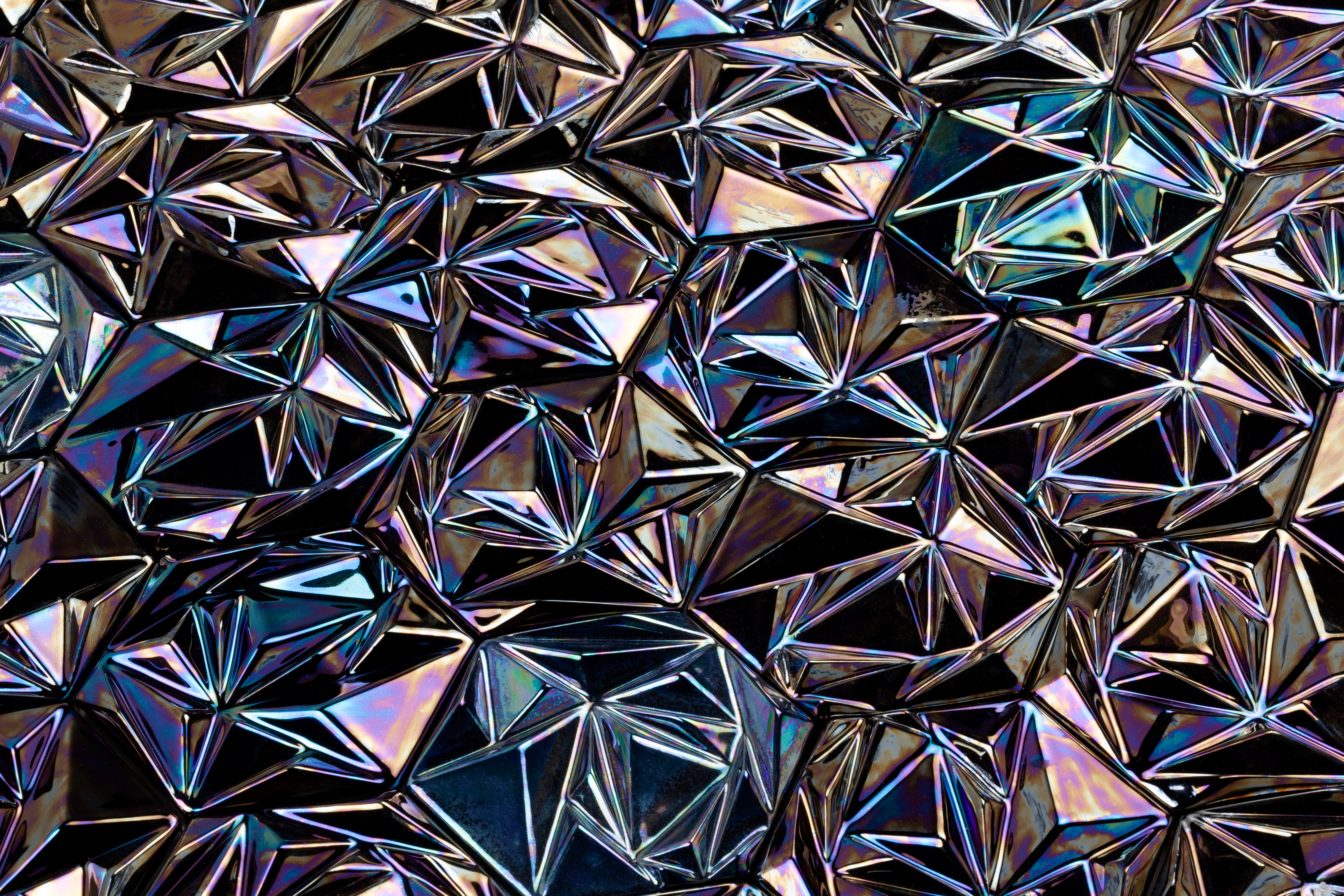 Theia tiles' selection was a key standout. Hailing from the tile capital of world - Lisbon. Theia tiles would look beautiful in any setting, in fact the less traditional approach - the better. Beautifully demonstrated as a feature artwork, or as a headboard. The colour selection and finishes were mind blowing - the iridescent tile in particular was truly memorable. To be archived in the wishlist for the "dream bathroom".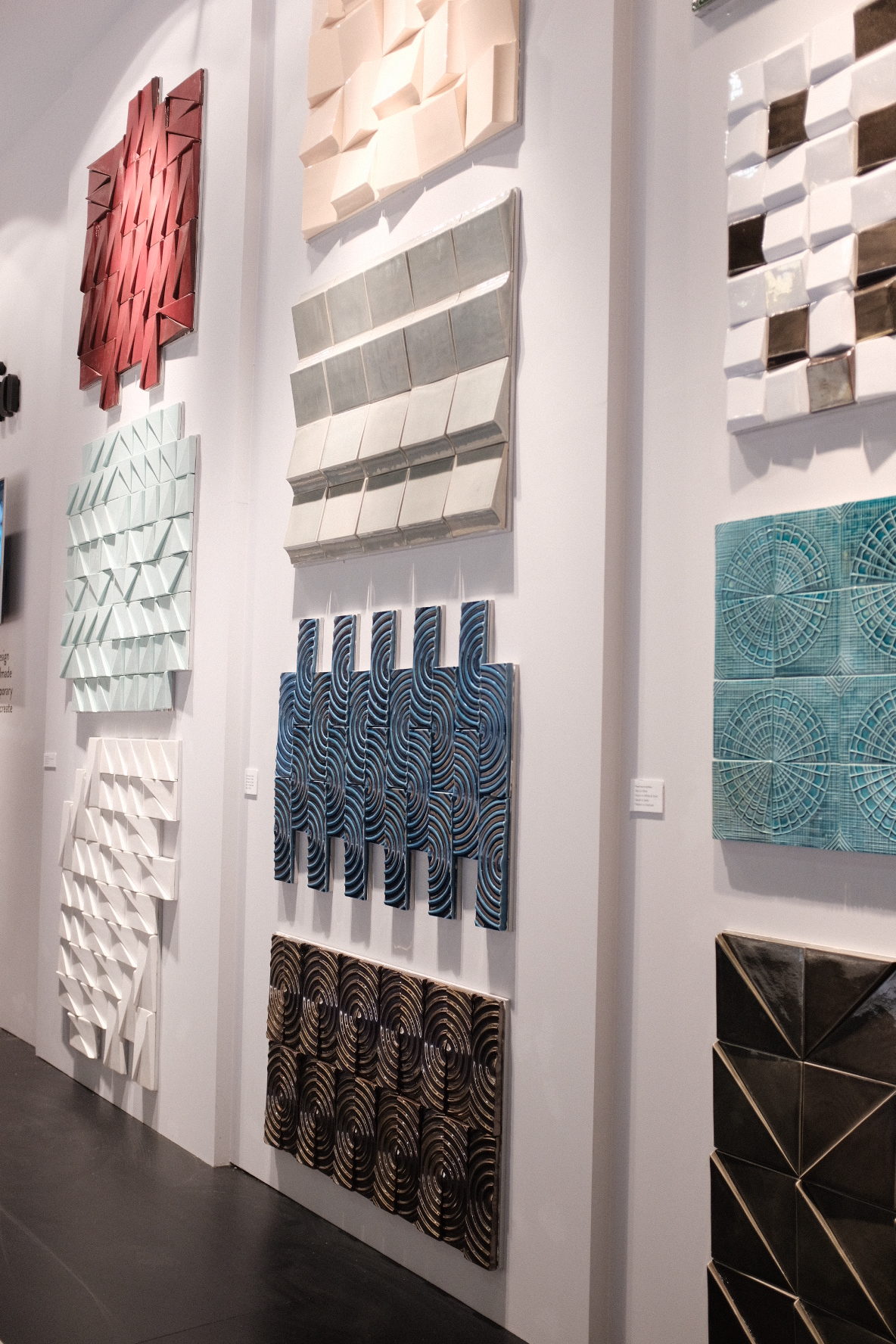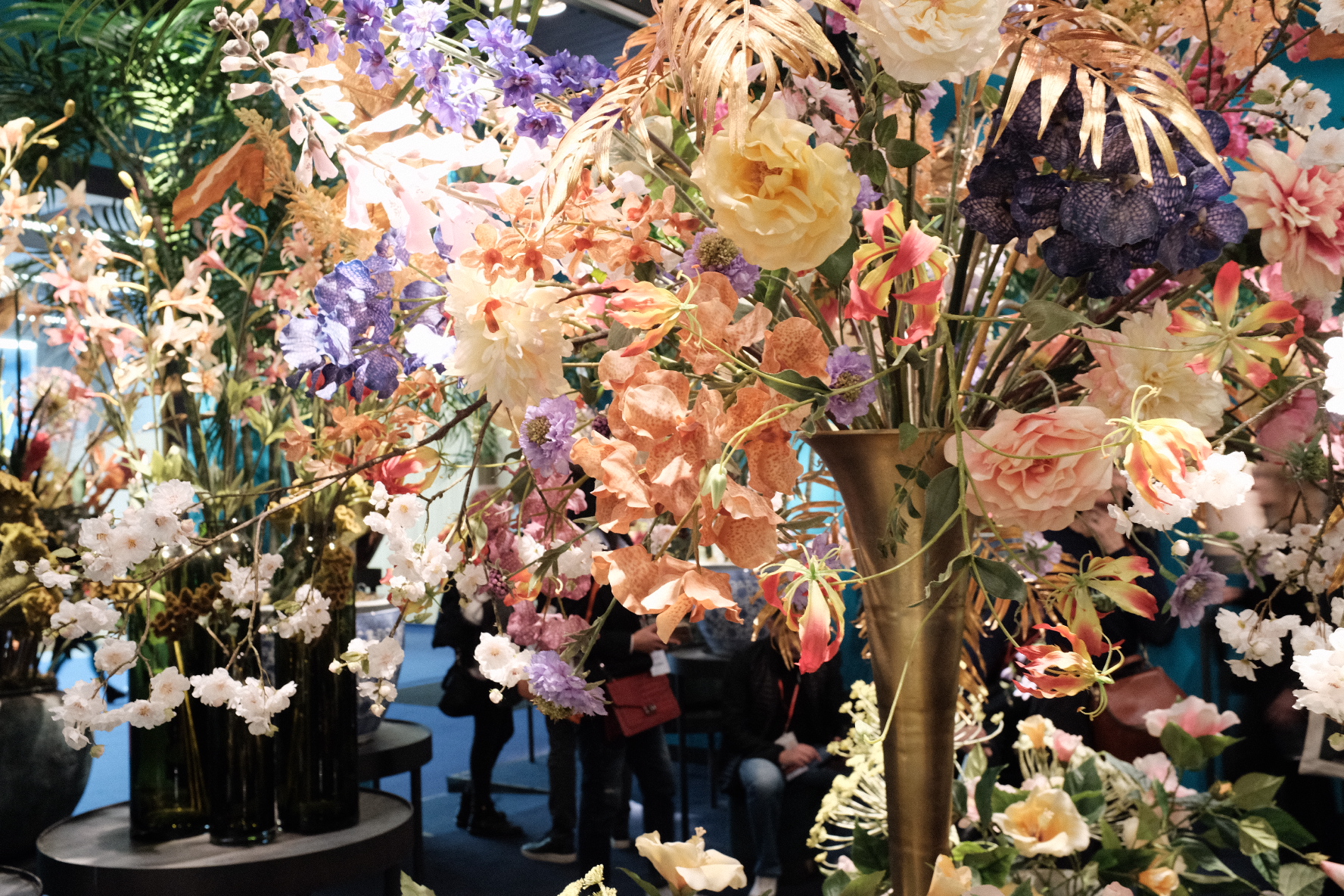 Artificial flowers are becoming increasingly more popular thanks to companies like Silkka, who've perfected the look and feel of artificial flowers. Silkka created an incredible garden of eden with displays of their faux floral creations complete with audio and scents to encapsulate the dream-like 'Eden' experience.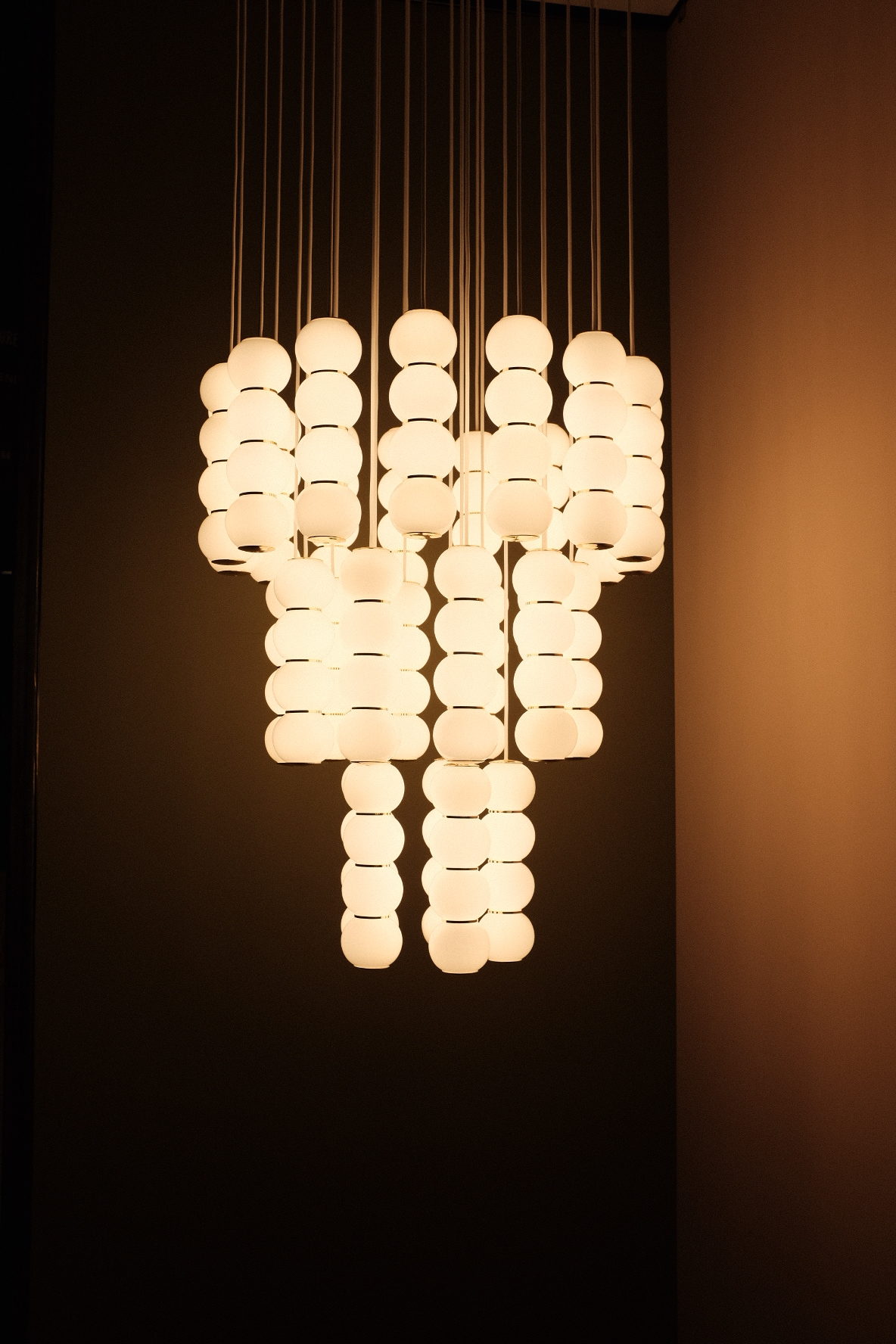 Formagenda lighting collection impressed with a simple and elegant collection that felt easily adaptable to any interior, with brass and gold detailing, paired with curved glass shapes that would work well as a cluster, set of three, or independently.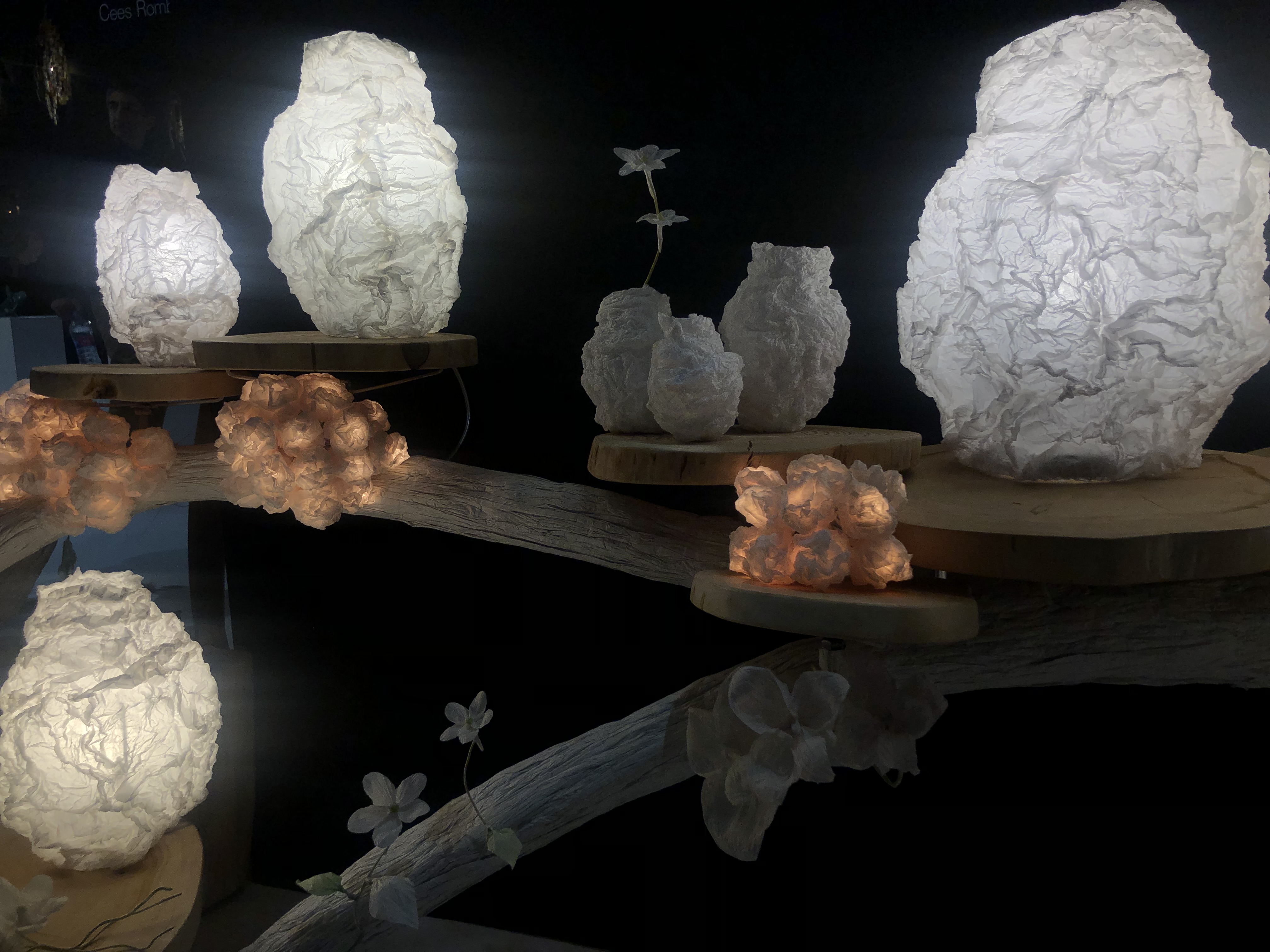 Craftsmanship was as alive and well, as demonstrated by Charlot & Cie's paper sculptures made from baking paper. A technique he has honed, involving wet paper, scrunching and manipulating it's shape. In fact the paper becomes stronger and holds it's shape more with more manipulation. A true work of art.
NEWS FROM MAISON ET OBJET
M&O's Rising Stars featured China's best this year; Frank Chou, Chen Furong, Mario Tsai, Hongjie Yang, Ximi Li and Bentu - the brightest designers in the country today. These designers were recognised for their innovation, modern interpretation and approach to Chinese design while celebrating it's rich heritage. China is becoming a hotbed for design opportunity both locally and internationally.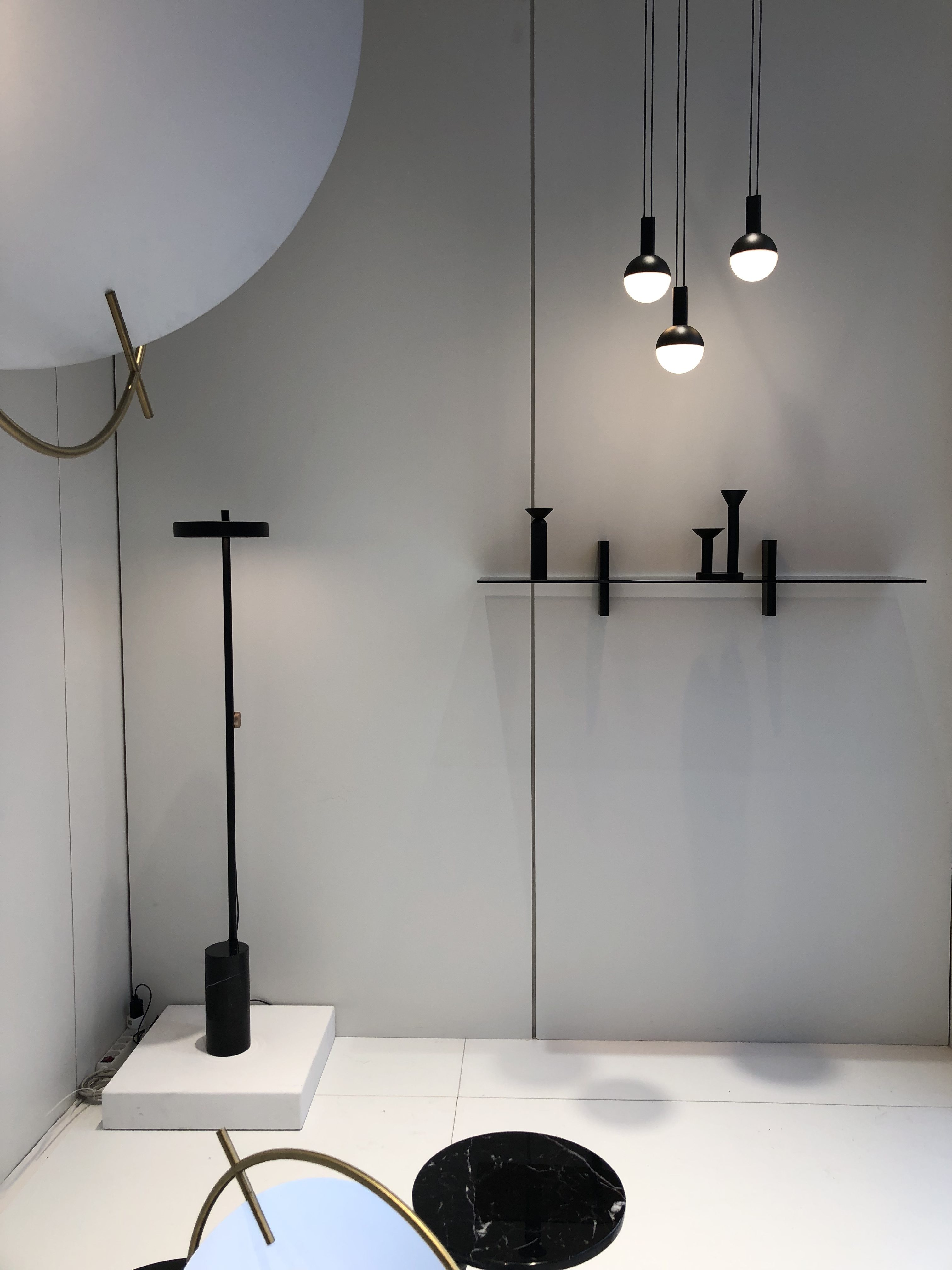 Swirl: a marble by-product from Tom Dixon was big news this year. This new, mysterious material resembles 3-d marbled paper yet has the weight of stone. Architectural, geometric blocks are stacked to create cubic shapes, celebrating the art of stacking. Nifty candleholders with dual purpose - one side able to house a tapered candle, the other side a tealight - proved smart and practical.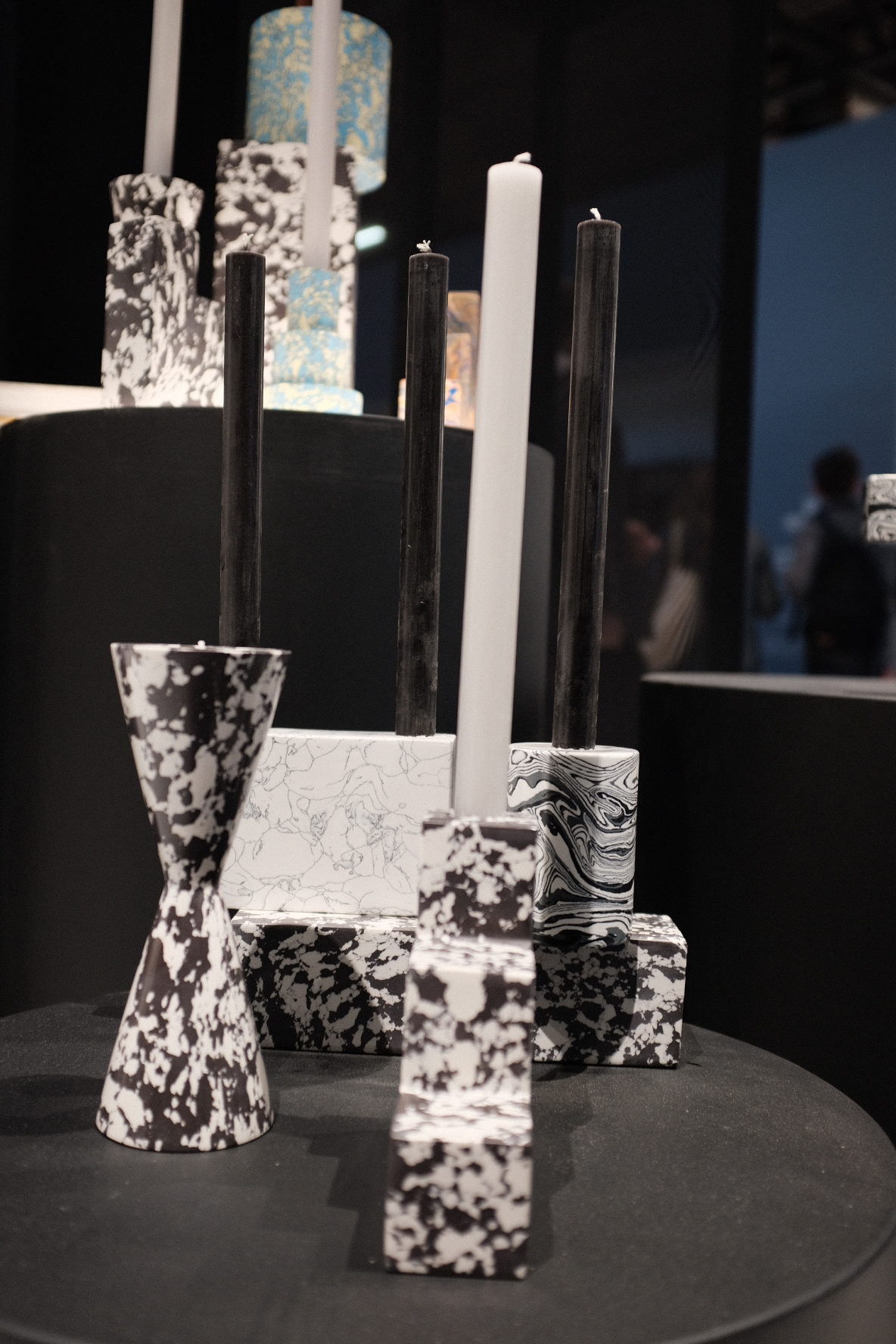 Wallace & Sewell launched their new collaboration with The Bauhaus, in celebration of 100 years. Reinterpreting the iconic blanket which emerged from the college dorms as a design classic. If brown isn't your thing, Wallace & Sewell also released additional colourways and launched a striking new rug collection, scarves and throws.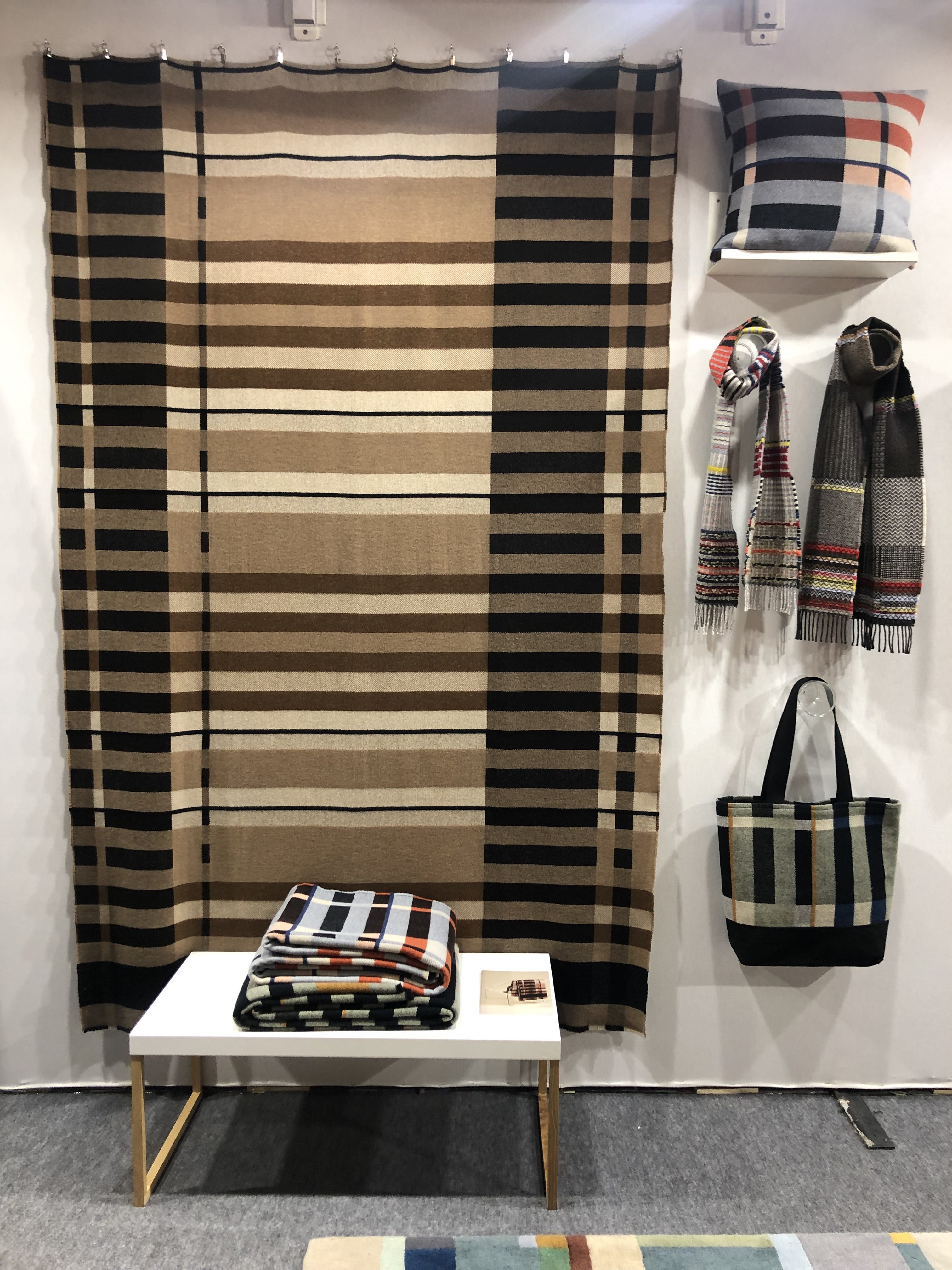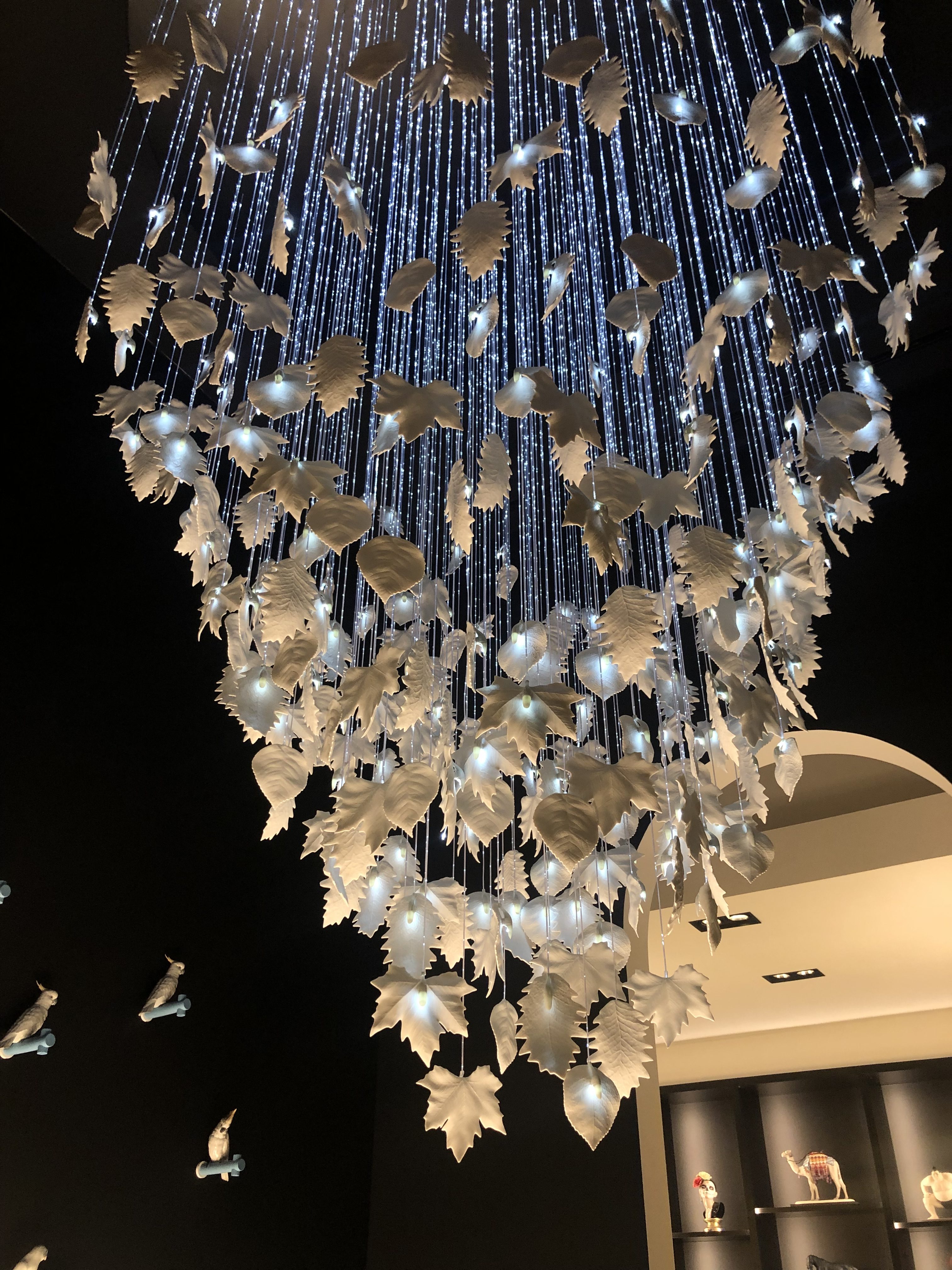 Lladro continues to move forward with its modernisation, sparking life into more traditional pieces and adding to successful collaborations. This year they collaborated with celebrated designer, Jamie Hayon on their iconic figurines which are presented at the design awards each year. Their ceramic leaves hung impressively as an installation and chandelier, one of the stand-out pieces this year.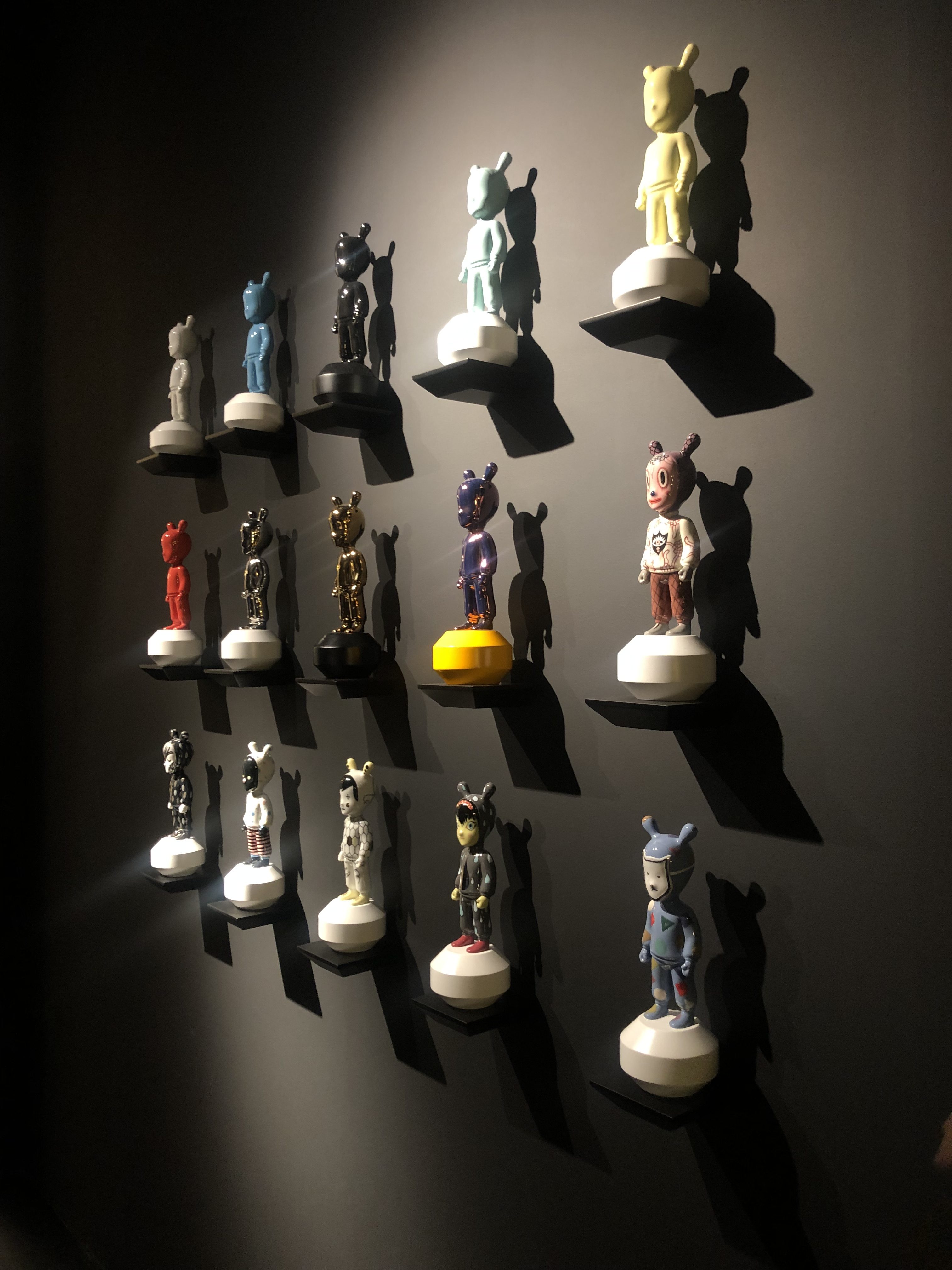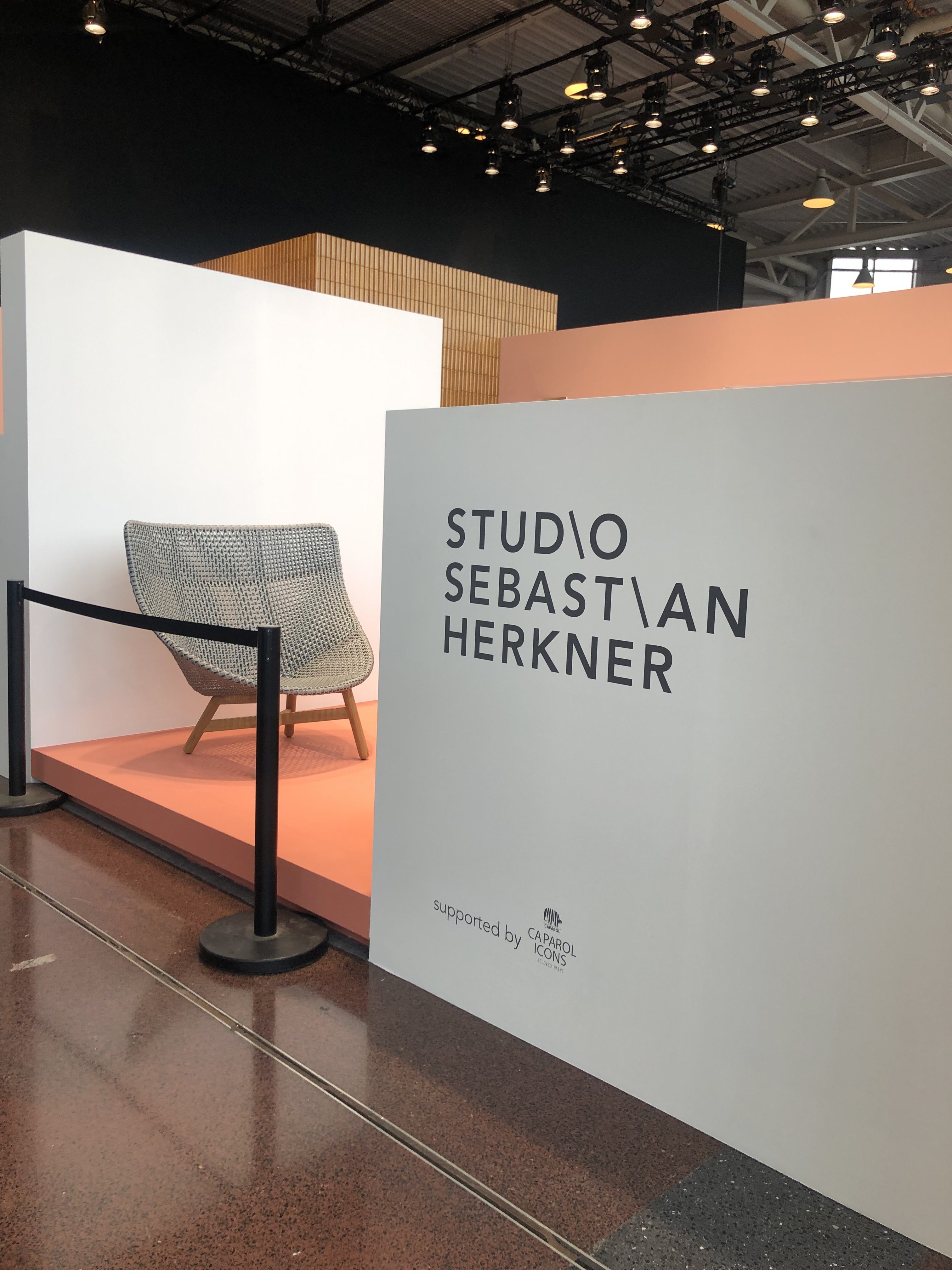 Sebastien Herkner was the designer on everyone's lips and deservedly so. At 37, Herkener was recognised as Maison Objet's 2019 Designer of the Year. Sebastien's work fuses traditional methods and craftsmanship with creativity, a keen interest in sustainability, and most refreshingly - being authentic and honest to the design, to nature and the future of our environment.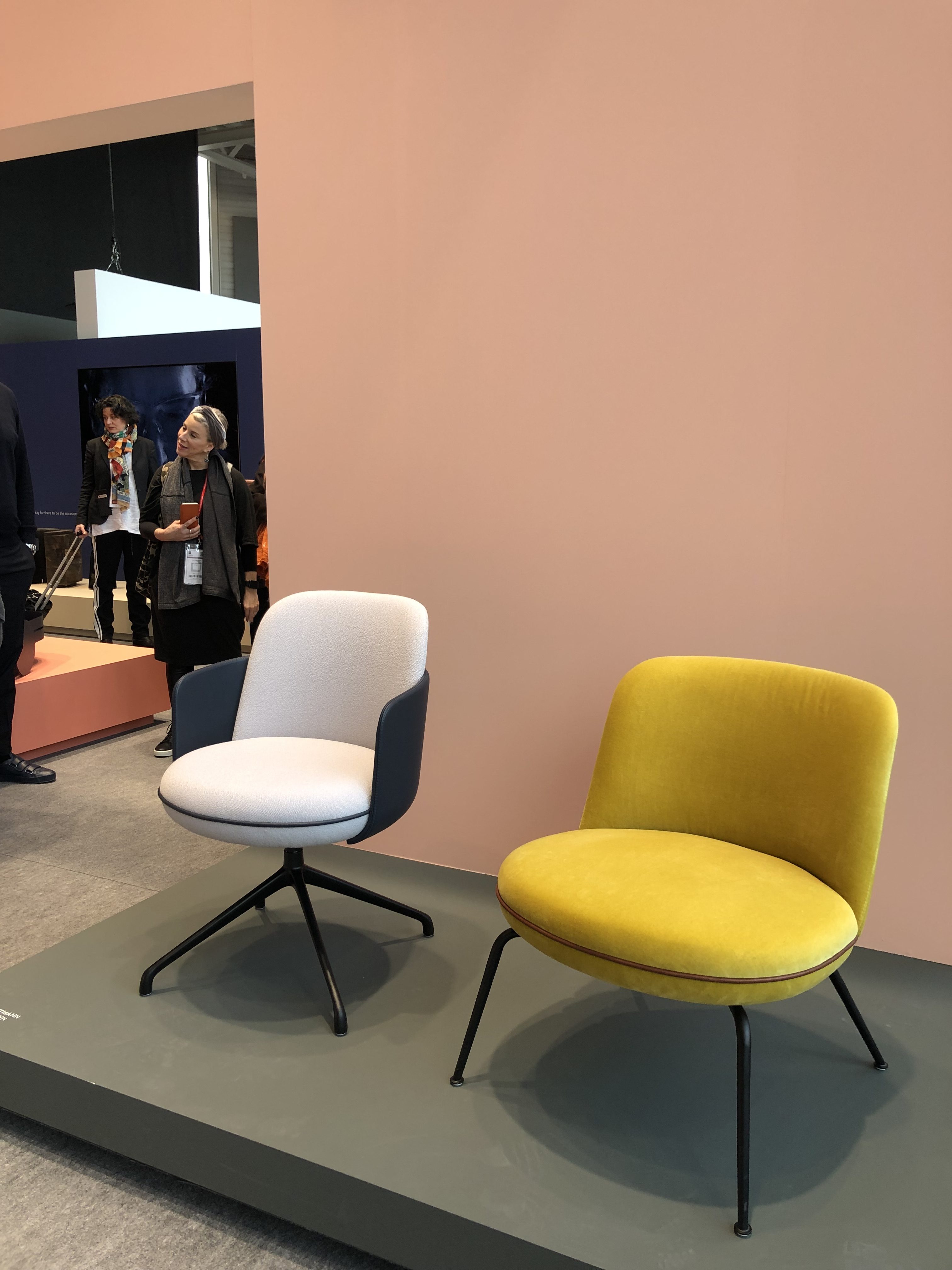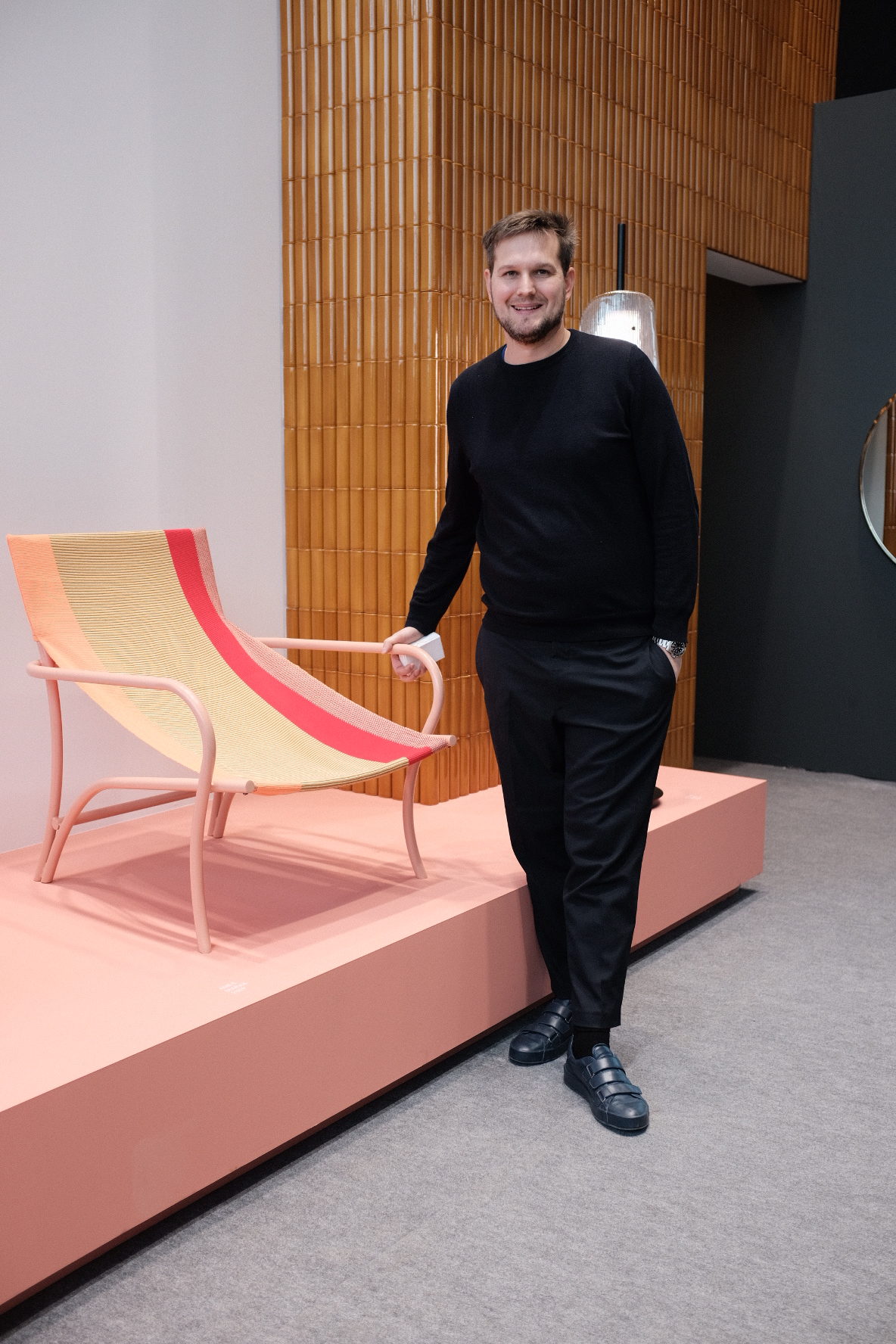 His collaboration with Thonet celebrates their landmark 200 years in design, which saw him re-designing the Frankfurt chair. Sebastien felt it was such an iconic chair, that it was important to keep the design as pure as possible, incorporating angled legs instead of the traditional round 'Thonet' style and few minor updates. His Stellar light collection for Pulpo, inspired by planets in orbit, celebrates the traditional methods of mouth blown glass. Impressively displayed as a collection, but also could be just as striking on it's own.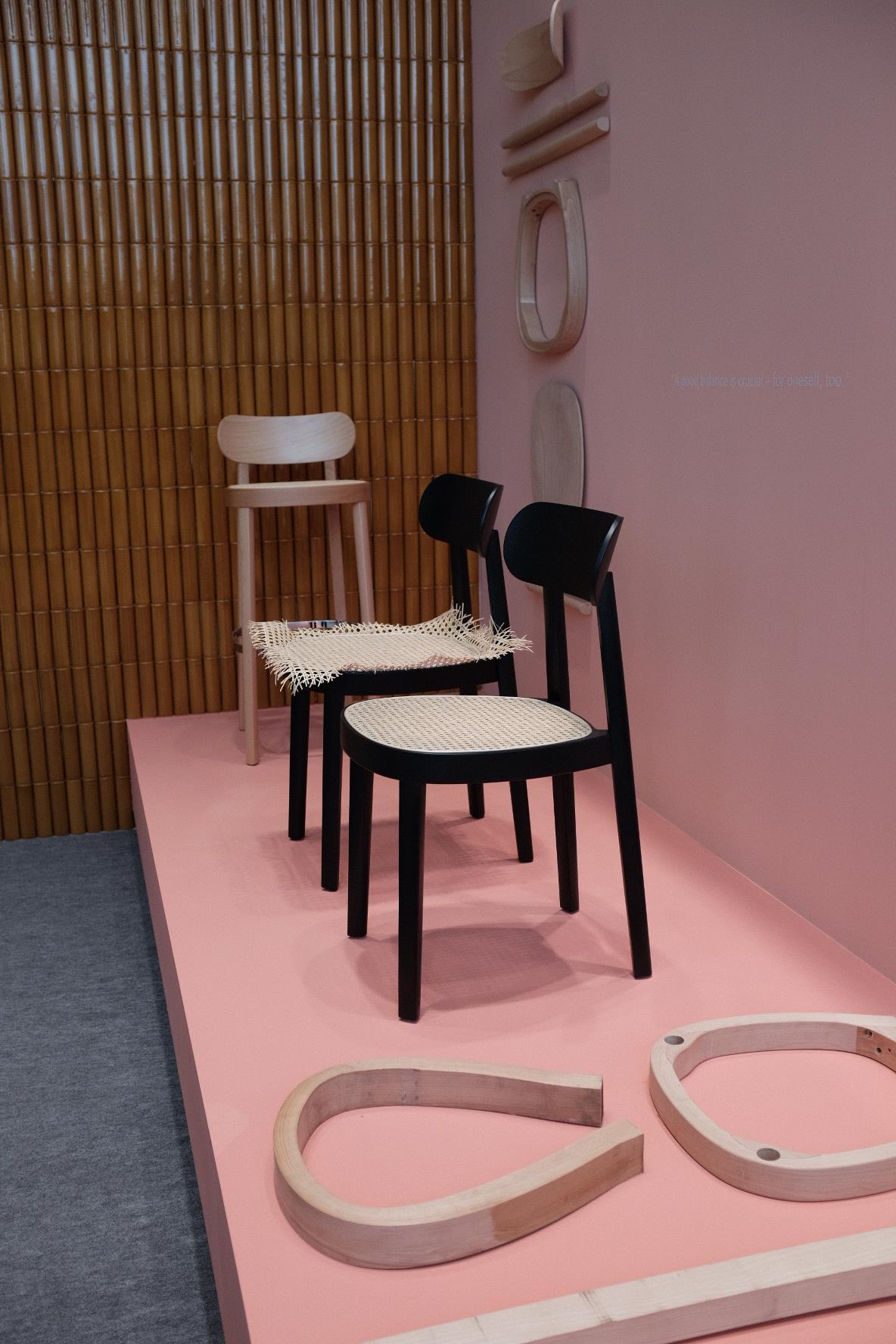 TOP STAND AT MAISON ET OBJET
L'objet! A real sensory exhibition and just so original and inspiring. Take a look around: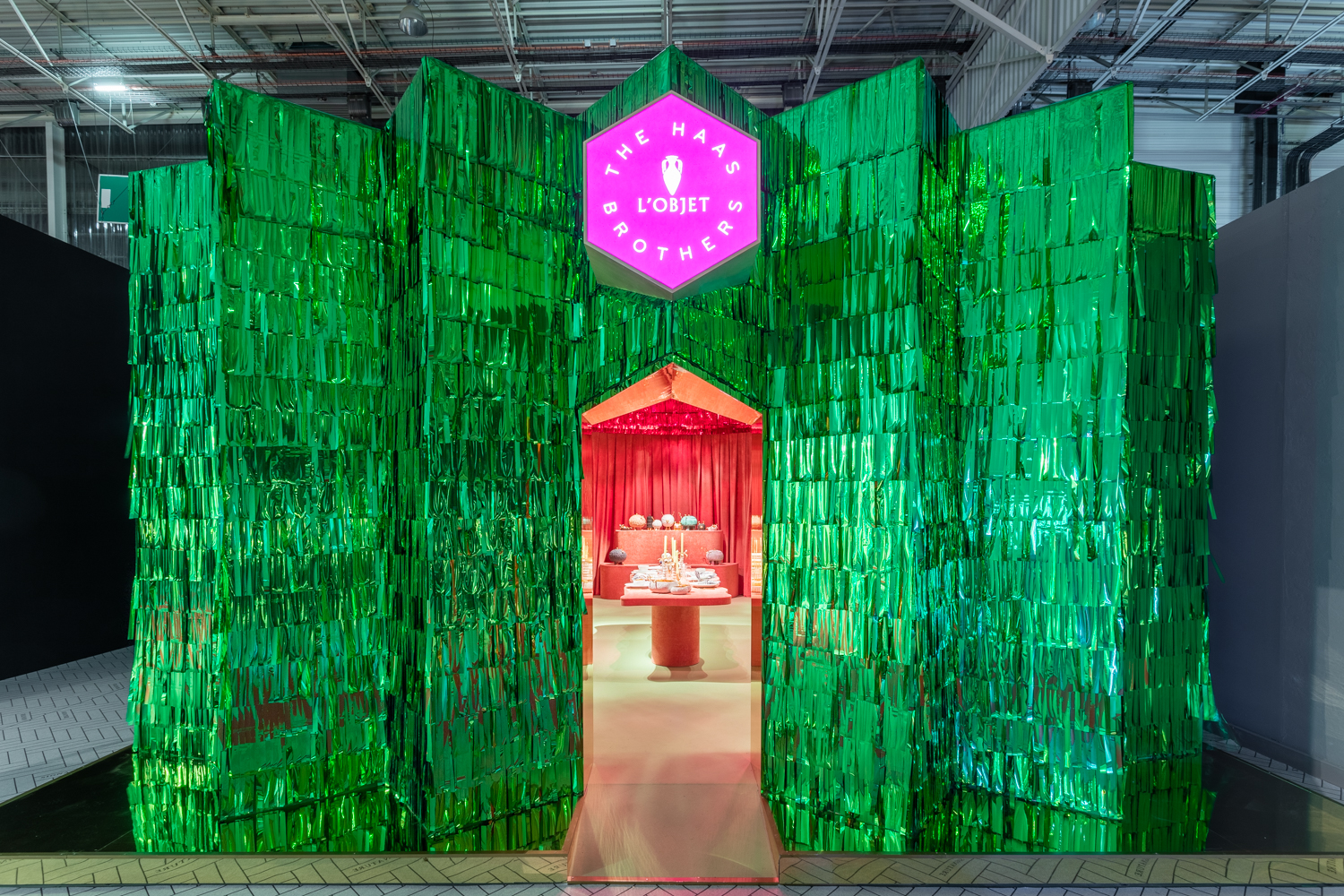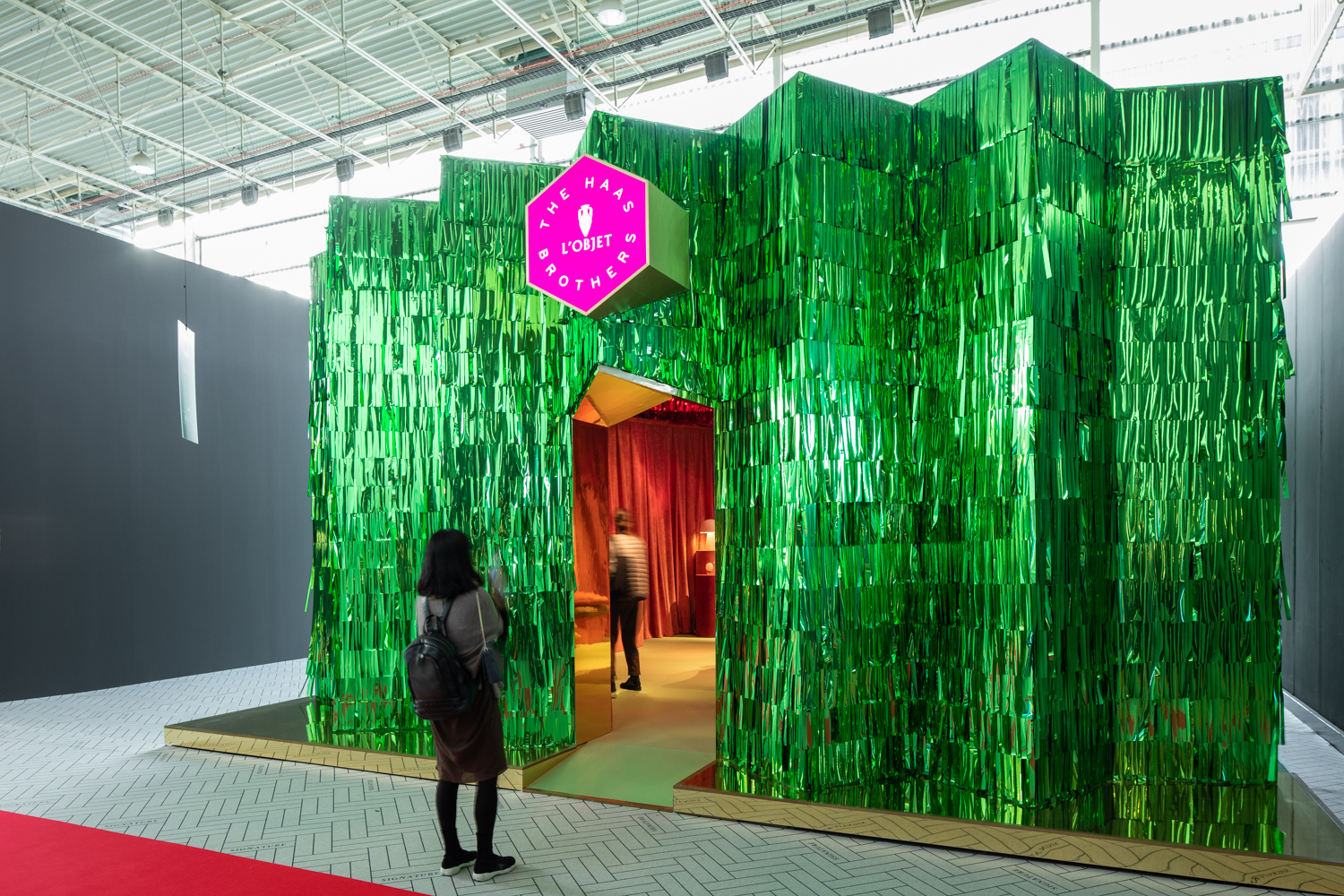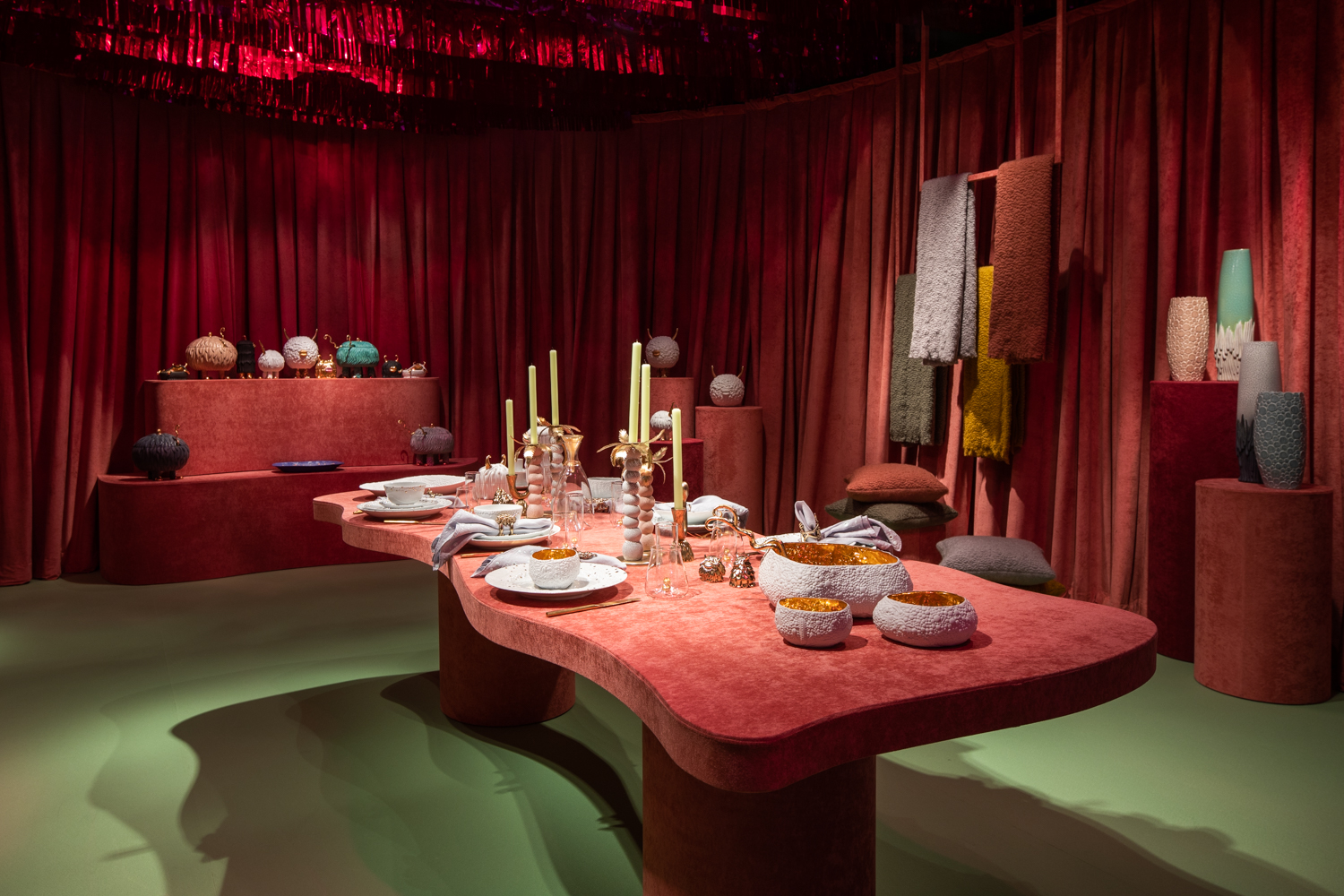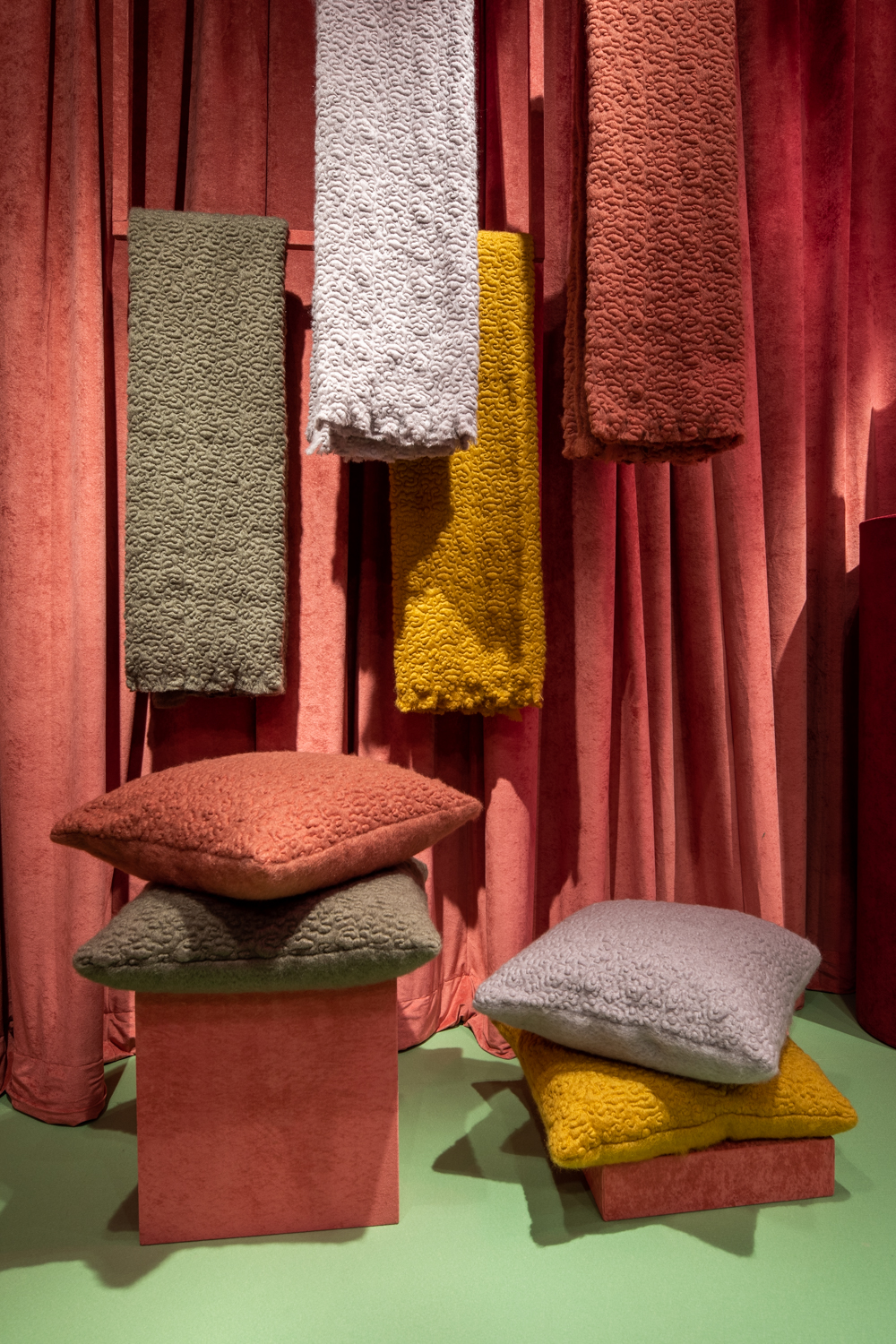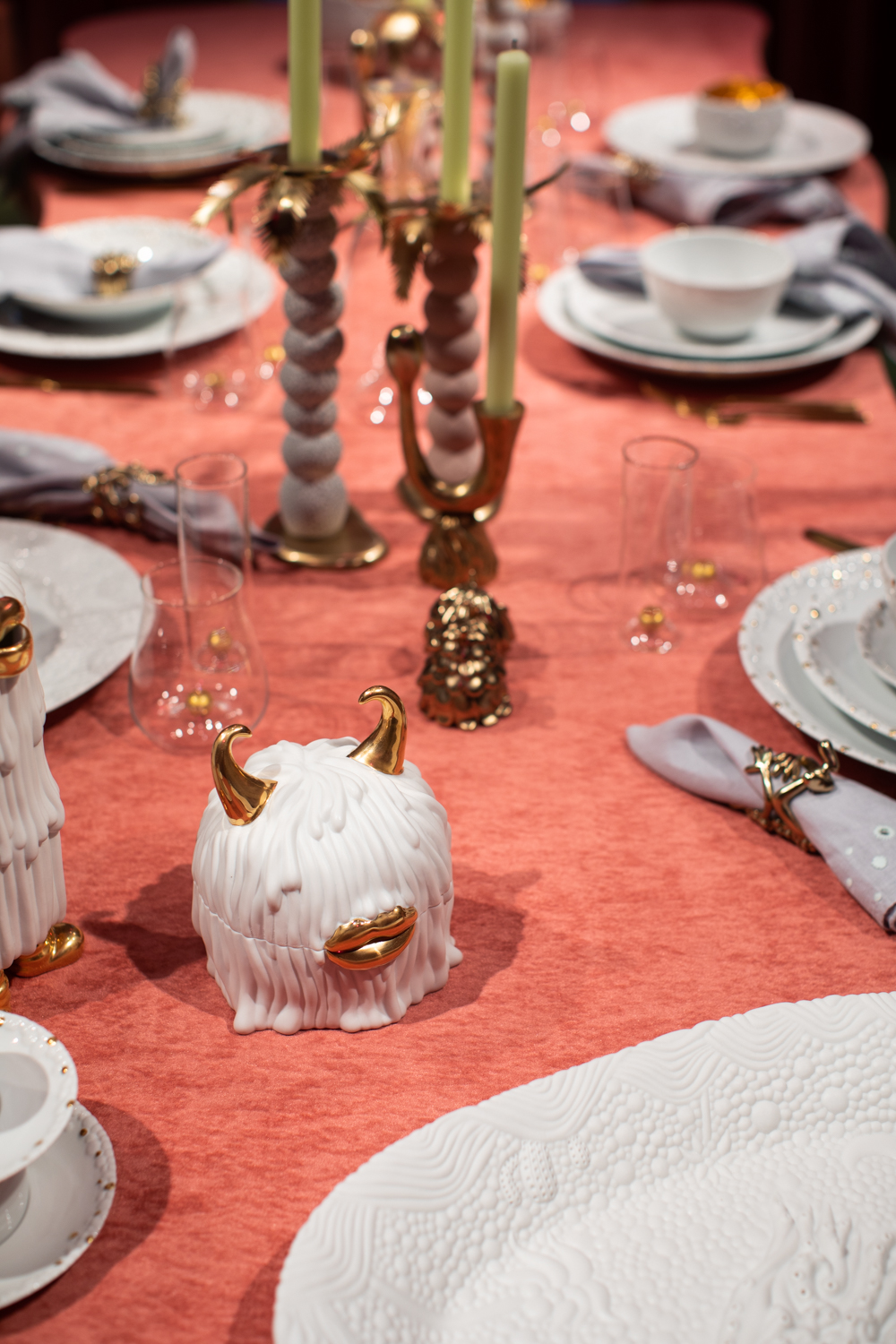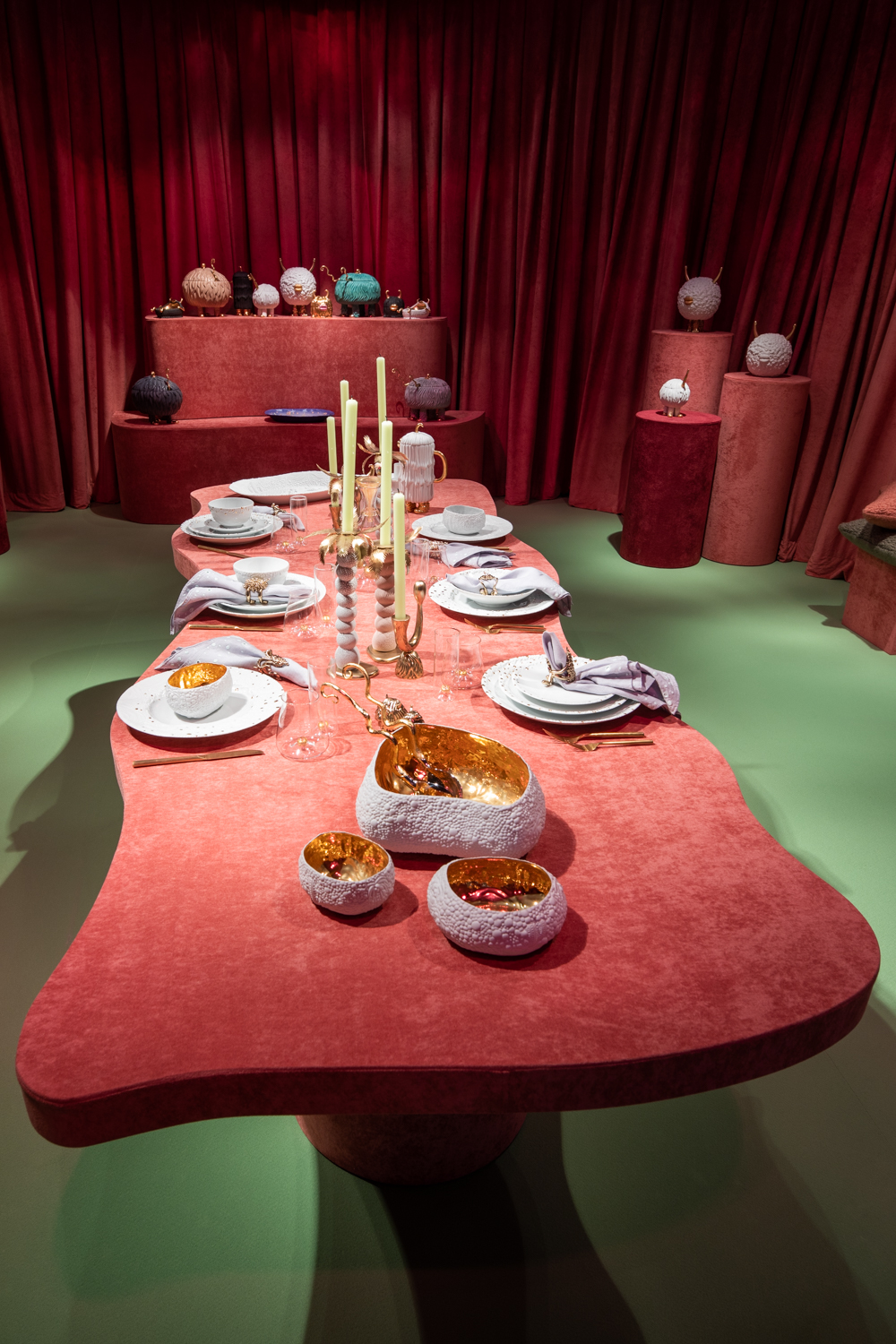 You might also like: The major interiors trends coming in 2019, according to Pinterest
Share This Article