You might remember IKEA's modular furniture range DELAKTIG that launched last year for living areas - now it's time for part two.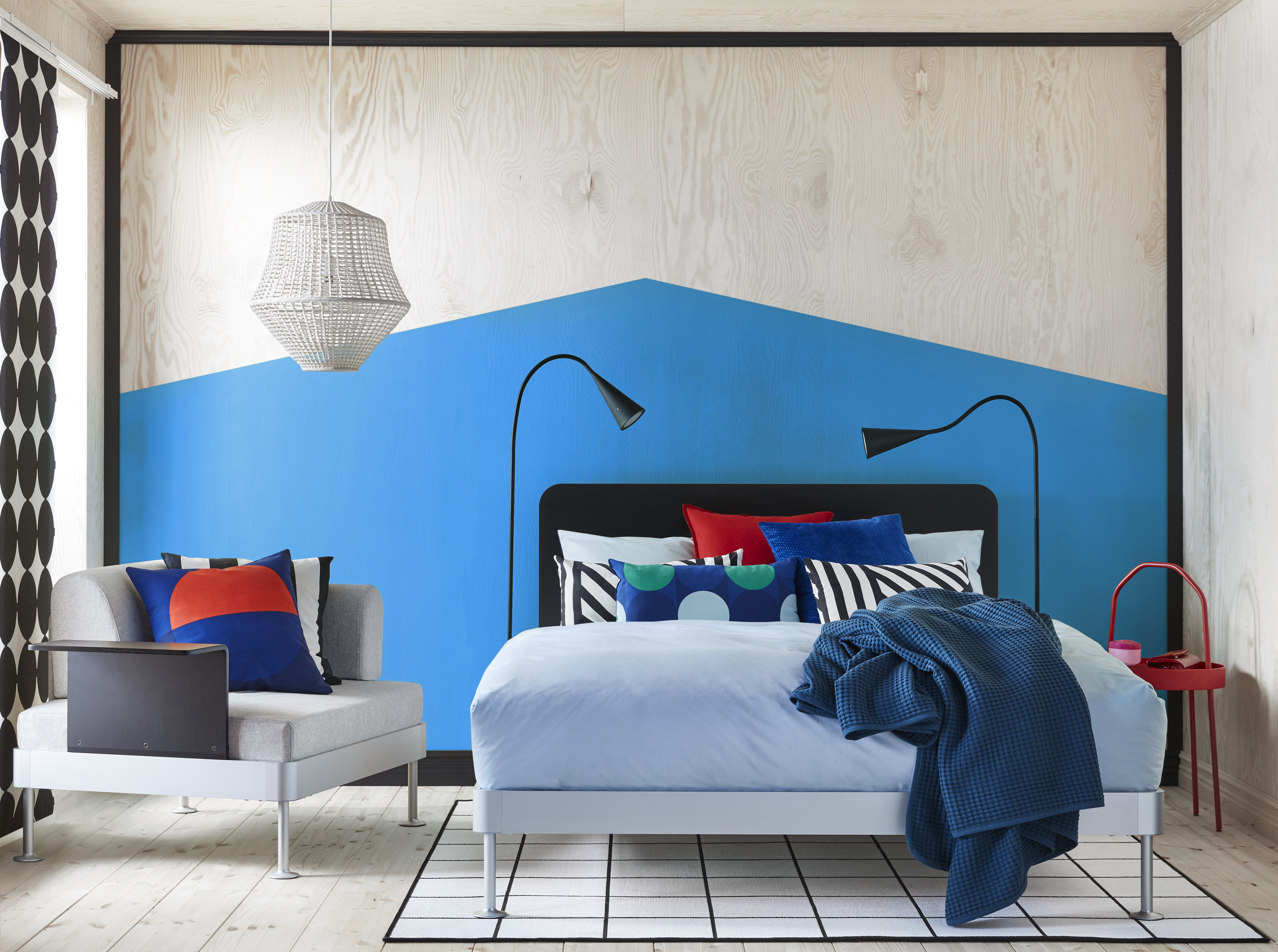 It was a fresh take on seating, in collaboration with industrial design icon, Tom Dixon, designed to allow you adapt to changing needs with modular furniture. The two have teamed up again to design a bed that rethinks the way we personalise our sleeping spaces.
"We called it an open platform for living, and Tom kept referring to it as a bed, so of course we couldn't stop after the first DELAKTIG launch. The bed is a key piece of furniture in any home – I mean, everyone needs a good night's sleep. So we decided to go for a second launch: a bed frame that is designed to be personalised," says James Futcher, IKEA Creative Leader.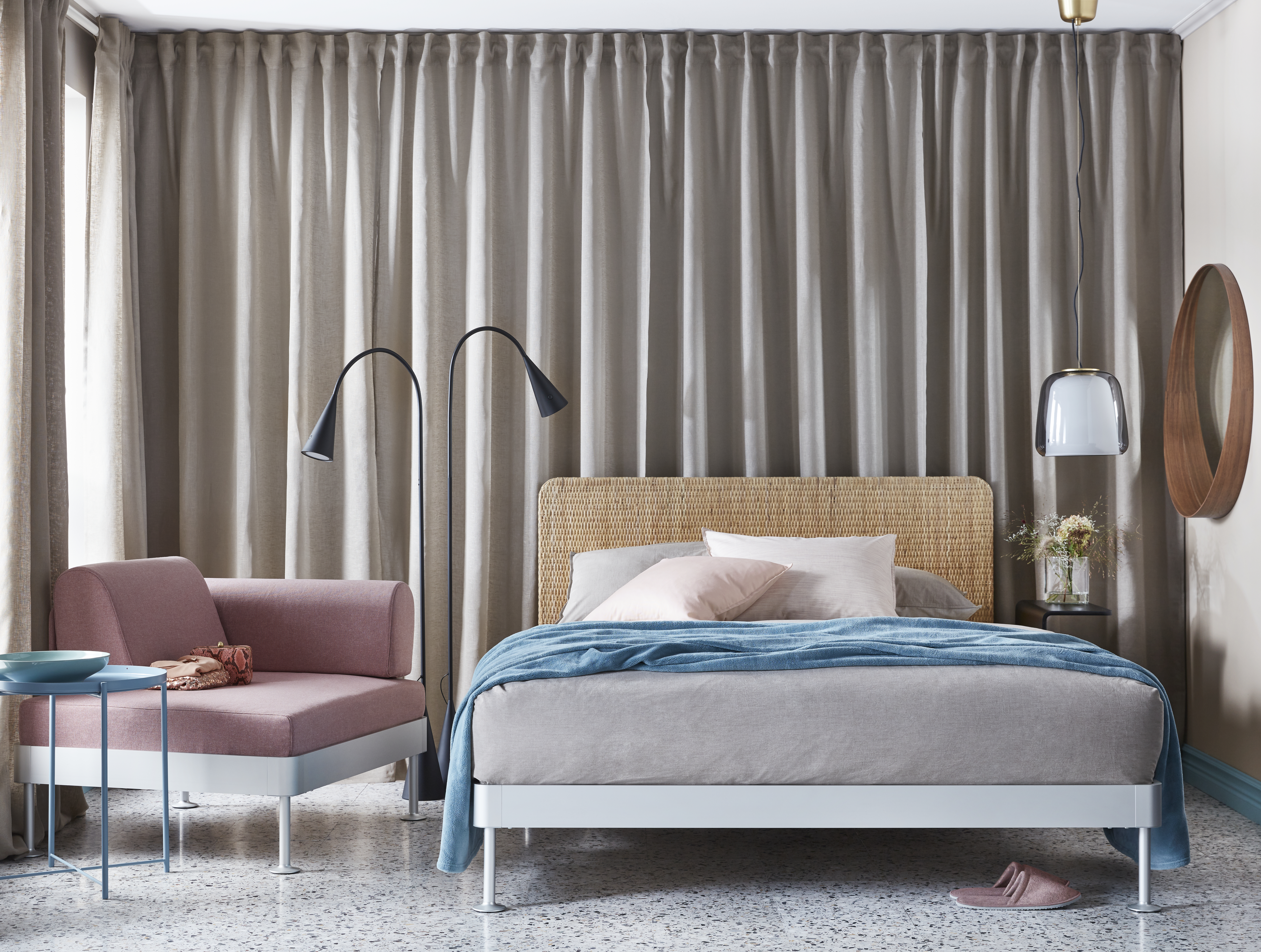 Tom Dixon's approach to the new bedroom collection centred around looking at how we can make our beds do more. "I'm fascinated by the bed as a kind of primary unit that everybody needs. It's essential; we spend more time in contact with our beds than with any other piece of furniture," he says.
Just landing in stores now, the new DELAKTIG bed is modular furniture at its best - available in king size with your choice of mattress, you can customise the aluminium platform according to your own personal comfort and style. You can add, remove and swap around its accompanying accessories to suit your way of living, or in this case, sleeping.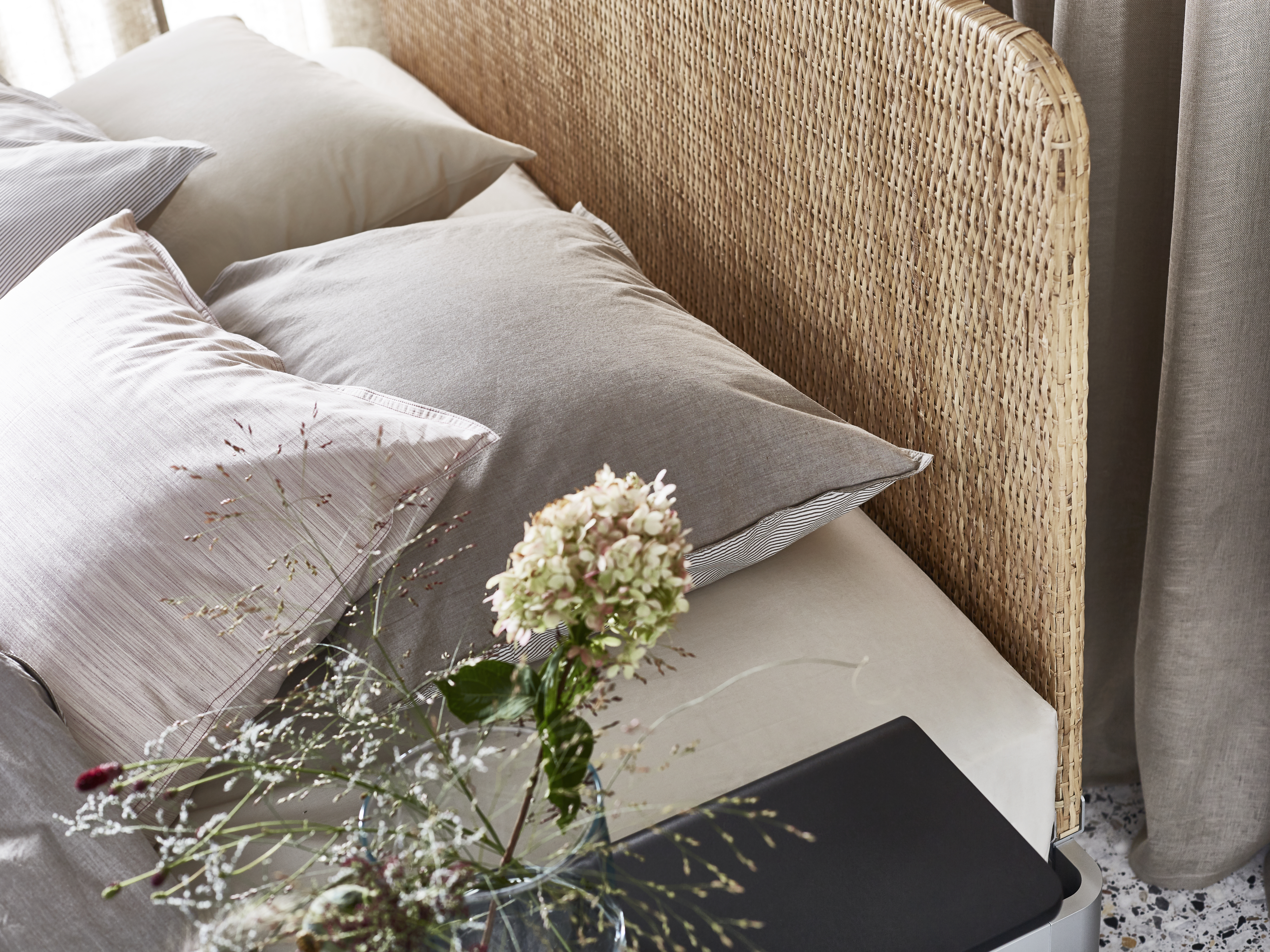 Along with the new bed frame and headboards, there is also a cover update for the existing platform. The new collection has a higher resistance against abrasion and colour-fading, and comes in three new gorgeous colours - dusty pink, soft beige and stone grey.
The DELAKTIG bed frame starts from €340, and you can buy additional pieces and accessories, such as headboards and side tables, to complete the look.