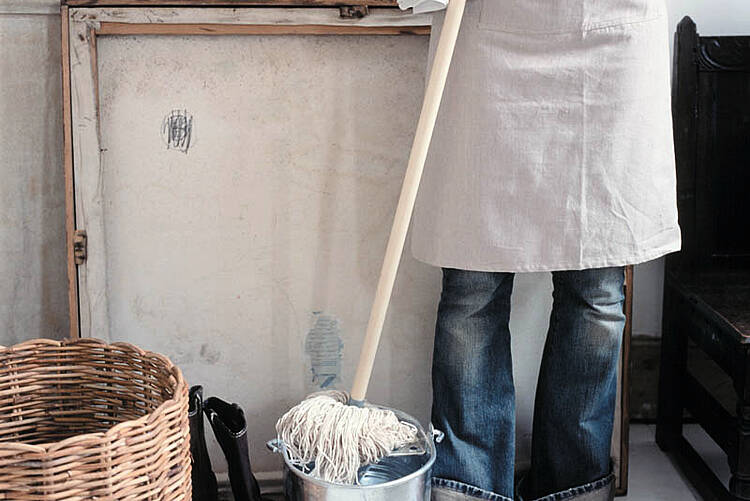 Photo: Emma Lee/Narratives
Met Eireann is issuing weather warnings for the storm that's hitting the country and it's fair to say if you're under the deluge you're probably doing a bit of mopping today. Wet weather always inspires us to plan, clean and think of new interior schemes. Autumn's a-coming and with it fabulous new colours, fabrics, furnishings and accessories for your home. But before you even think of spending a cent, remember the simplest way to transform your home is to de-clutter and clean it from top to bottom paying particular attention to your windows.
For inspiration on home cleaning, complete with old style stain removal tips (vinegar and bread soda anyone?) one of our favourite references in the most recent book from the fearsome cleaning duo Kim and Aggie: The Cleaning Bible: Kim and Aggie's Complete Guide to Modern Household Management, published by Penguin.
We always like to make 'to-do' lists and sit down with a cup of tea before we start any cleaning project so this book would be the perfect companion. Do you already own it or do you have any particular cleaning tips you're itching to share? Leave us a comment - we'd love your advice!