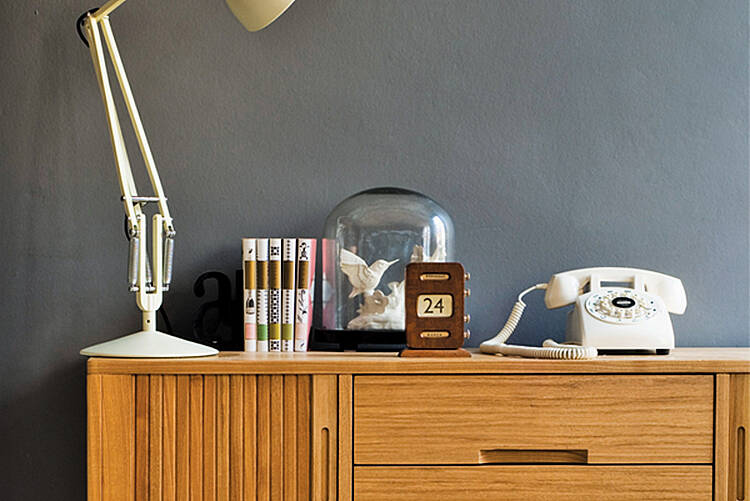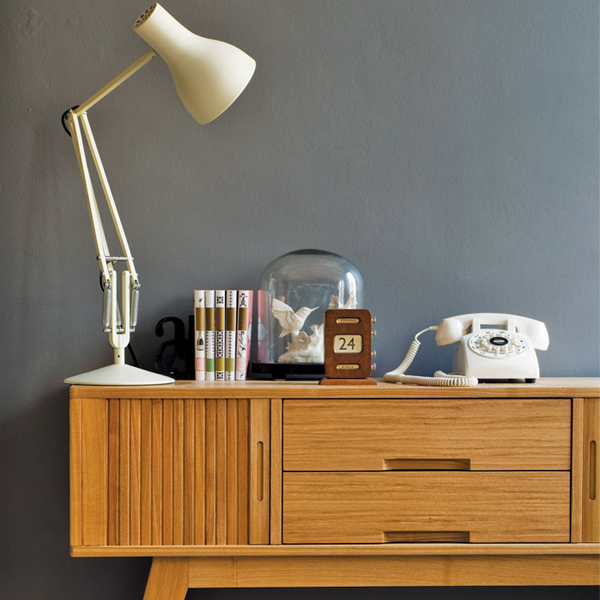 Over the last year we've seen cool and dark greys becoming more and more popular in interiors and it's easy to see why. Rich charcoal grey is the perfect backdrop for warm woods and is a refreshing change from the accent colour of the noughties, chocolate brown. It also offers more versatility as it literally goes with any colour. If you're afraid to cover an entire room in this shade you can always just paint a couple of feature walls for a contemporary cool look.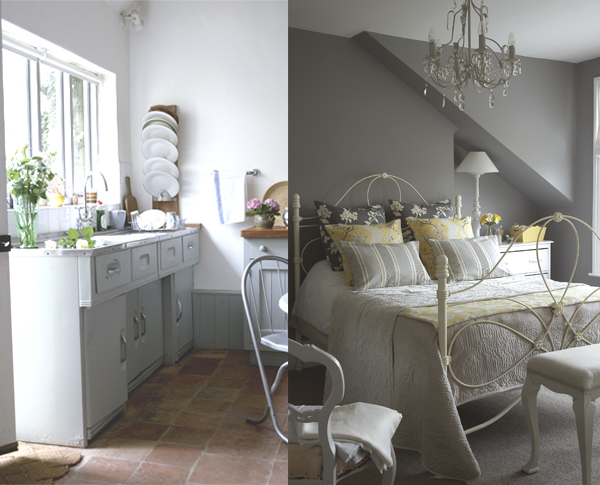 Cool grey kitchen cabinets are a lovely alternative to cream and will suit traditional or contemporary kitchens. Try Swans a' Swimming by Crown Paints, www.crownpaints.ie for a similar look.
Who says grey is a masculine colour? The yellows and beiges in the bedding create a softer more feminine look against this lovely relaxing grey background. Try Citrine from Little Green Paints, www.littlegreene.com.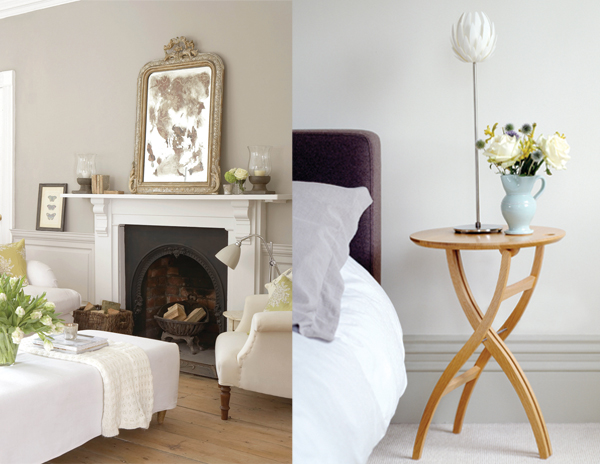 Move over magnolia, there's a new neutral in town and it's taking the interior world by storm. This wonderfully versatile colour is a combination of grey and beige and is called greige. This is a lovely alternative to creams and taupes and is perfect for those looking for a subtle neutral shade. Greige is especially popular in living rooms and works perfectly in both traditional and contemporary styles. If you're reluctant to paint the walls, why not paint your traditionally white-painted skirting boards greige for a unique look? They'll definitely be easier to keep clean!
For similar shades try:
French Grey Dark 163 from Little Greene Paints, www.littlegreene.com
Fine Greige from Crown Paints, www.crownpaints.ie for the skirting.
What do you think of these colours? Still think of grey as a masculine colour or are you hooked on the greige craze like us? Let us know what you think below.