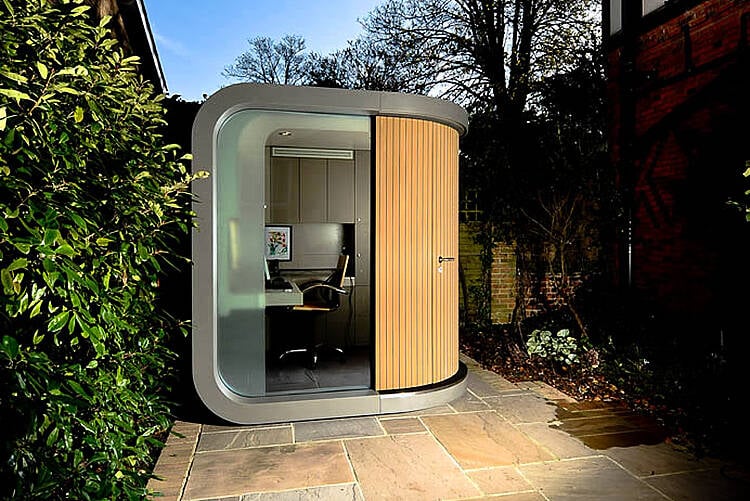 We've been thinking quite a bit recently about working from home - lots of us in Ireland are doing it at the moment (life choice or recession-based necessity) and if you're a kitchen table worker you'll know the unique, erm, 'challenges' of making your living and working spaces work as one. It ain't easy, especially if you live in a small home. Canvassing readers for your opinions on how to make the mix harmonise, you've told us a few interesting things.
"Best thing I did was move my office into a room with plenty of natural light and a nice view and more space. Home offices can sometimes be cramed into a small room with no space. I would love to have all that shelving in the picture [on our Facebook page] ... definitely need more shelves and storage," said Pauline from Dress my Home, while the guys at 3rdSpace Garden Buildings told us that "the best thing we like about working from home is the connection to the garden. Full height glass allowing plenty of light and views to plants. Inspiring a good days work." Sounds nice!
Kimono Lamps advised that "there's nothing like a big table to mess freely as no job is really mess free." We'll take heed. On Twitter we were warned of the perils of ever turning on the telly and again, that working in a room with natural light is a must. Those are two gems we're filing away.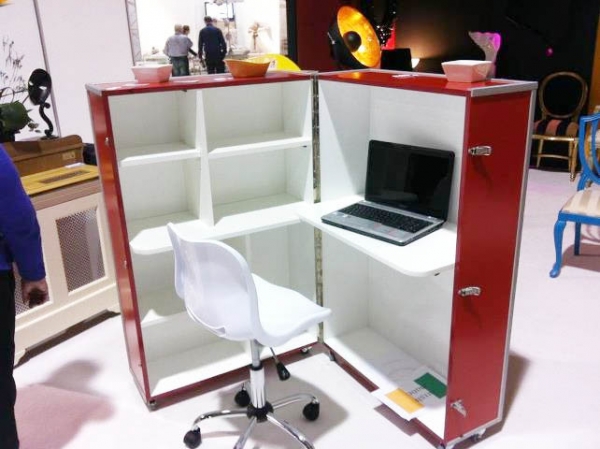 On Pickit we had our heads turned recently by the snazzy and super-cool Office in a Box, €460, (above) from Des Higginbotham Interiors, which is pretty much what it says it is. Work all day, then fold your office shut and it sits, all innocuous in its flight-case style, until you unclip it the next morning.
But what if you've got an opportunity as a home-worker to take it outside? Here at home we've got Shomeras as solutions and we've recently come across the super-slick stylings of the OfficePOD (top pic). We've got one word: Want.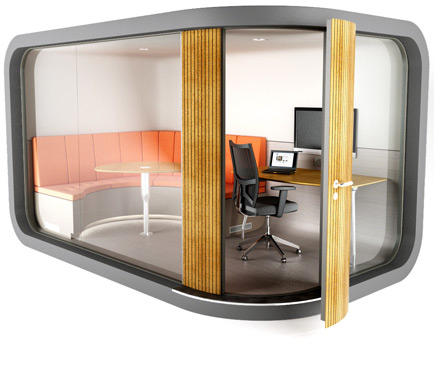 We used to think we wanted a Barna hut when we were kids to play in but these outdoor, weather-proof pods have blown all that out of the water. UK-designed, they don't come cheap (finance is available from *just* £270STG over a two-to-five year period. Gulp), but had you the room - and the deep pockets - then these design-led solutions are right on the money.
And what might come with your futuristic garden-shed-meets space-age work-solution? Oh, y'know: everything. These babies come as a complete working environment with integral desk and storage, lighting, power, ventilation and heating. Cooling can be ordered as an option and the whole shebang arrives in component form so that all the parts can be carried through buildings where access is difficult.
Nice. We'll have two.