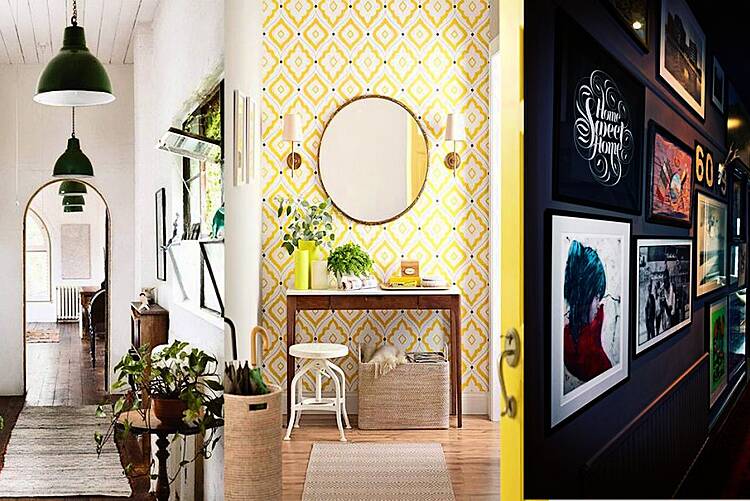 Our hallway is often a room that we neglect when buying accessories for our home. But in fact, the hall plays a very important role in the home; it's the first glimpse that your guests get of your home, and can even set the tone for the rest of the house.
If you don't have a huge amount of cash to splash on your hall, don't worry, because there are some pretty beautiful, cost effective things you can do to make your hallway a welcoming, well-curated, functional space.
Hanging or potted plants make a great addition to any room, hallways included. Not only do they breath a breath of fresh air into a room, but they add a gorgeous pop of colour.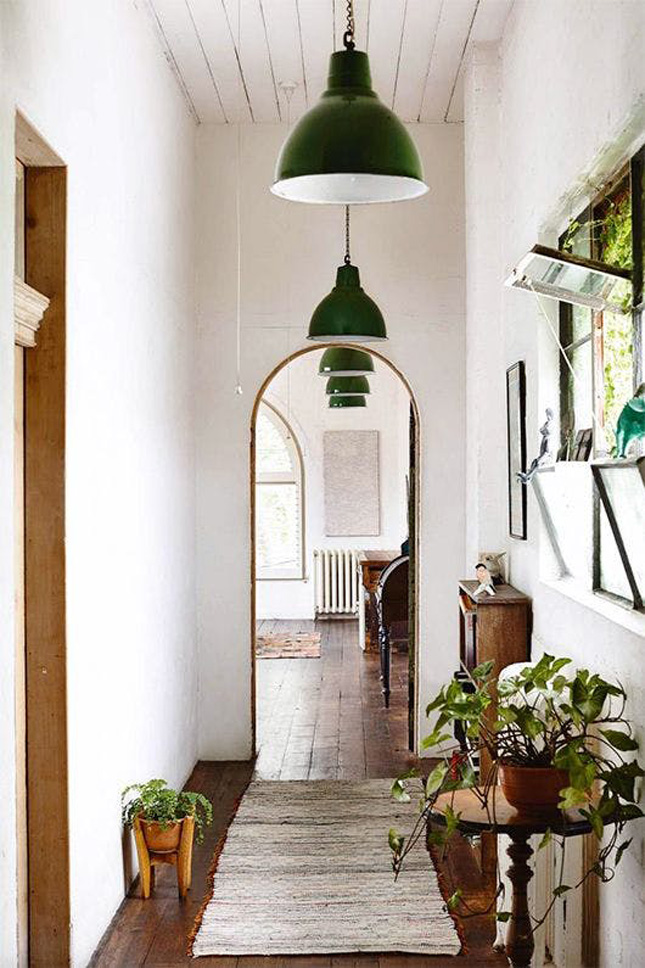 No windows? No problem. Create a bright hallway with some bright paint or wall paper. The storage baskets under the hall table conceal that general hall-crap that tends to build up!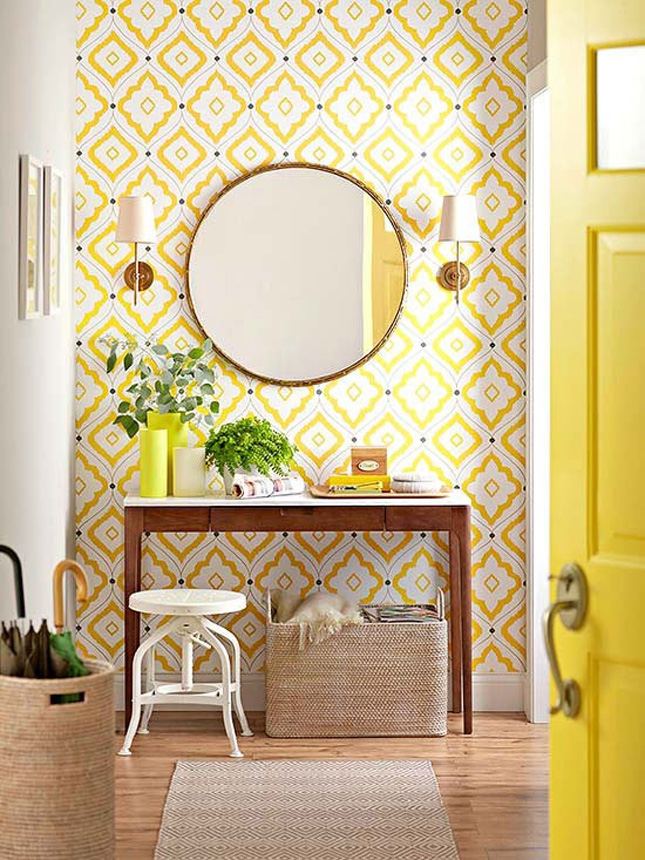 Is your hallway long and narrow? Hanging art or picture frames along the walls is a great way to detract the eye from long, narrow space. Think different size frames and pieces, and in this case, symmetry isn't always best.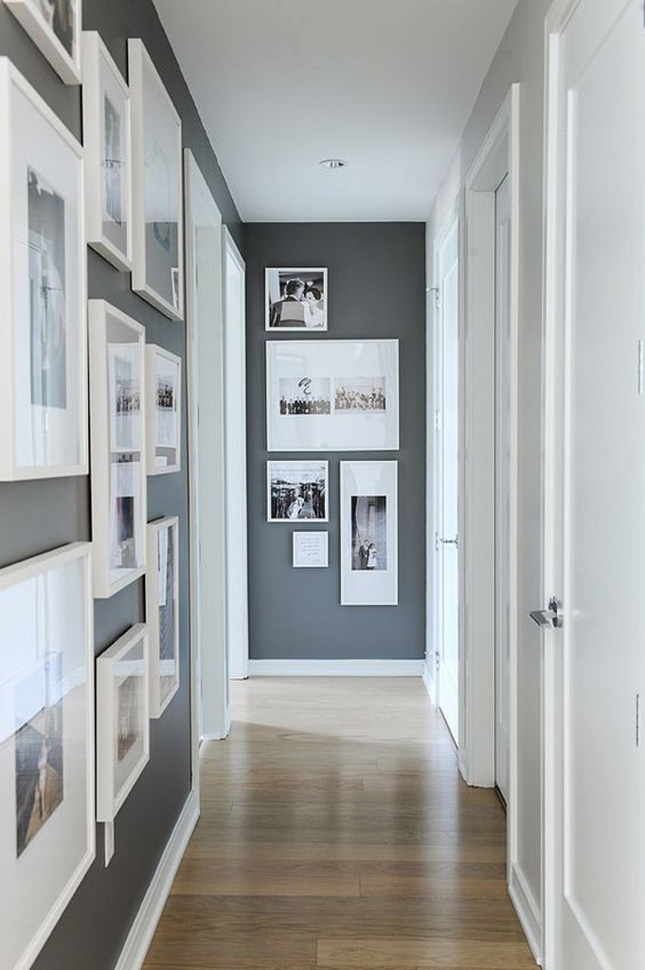 Not for the faint hearted, but stay with me! Be bold, and paint your space in a deep burgundy, forest green, or dare we say navy? Painting your hallway a dark colour will conceal things like ugly skirting boards and unsightly radiators, making your space appear larger.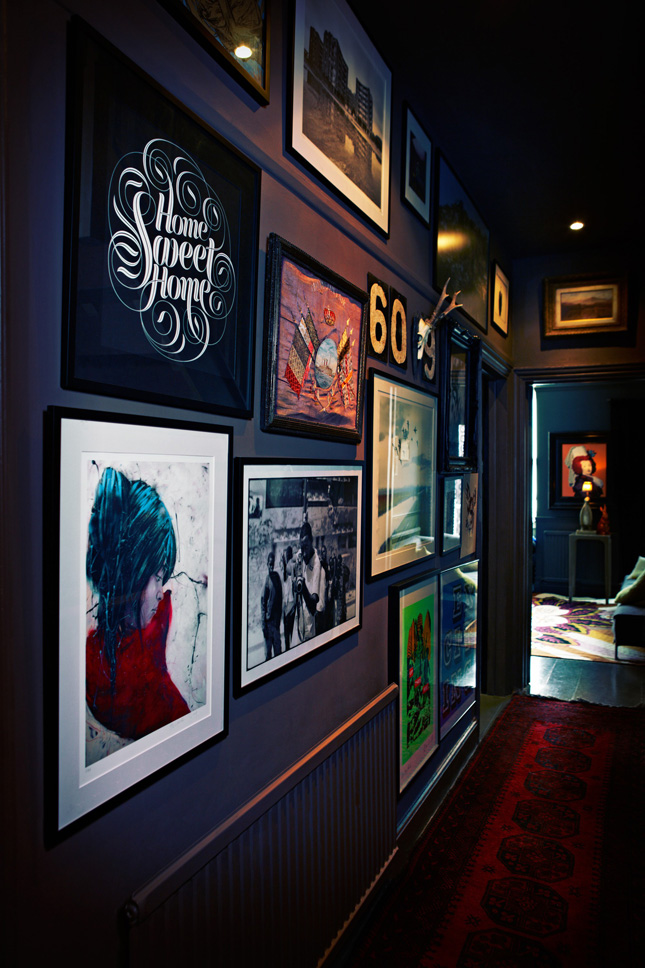 Making use of clever storage is a great way to hide unsightly items from your hallway, for example shoes, sports equipment or jackets. This ottoman from Oliver Bonas is a gorgeous addition to any hallway, while the seating element creates an inviting vibe to your home.