The most anticipated series of paints and papers for powerful walls
Sprucing up a room can be done without renovating the whole place. A makeover on your walls can totally freshen up a space, and give the room a completely different vibe, whether you plan on just changing the paint colour on your walls, or swapping from paint to wallpaper (or vice versa). We've pulled together some of the best of the best when it comes to paints for your walls, and some inspiring ideas when it comes to wallpaper, below, for various colour schemes.
Knowing what's what when it comes to wallpaper is a whole other ballgame so we asked Albany for their advice on how to figure out how many rolls you'll need. Take it away, Albany!
Most wallcoverings are available in standard rolls; 05m (33") long and 52cm (21″) wide
Work out the required overall length of each drop. This is the height of the wall plus 50mm (2") at the top and bottom and any allowance for pattern repeat.
Divide this figure into 10.05metres (33ft). The result of this division equals the number of drops that you will need
Measure around the room, ignoring doors and windows, and allow two drops per metre to give you the total number of drops you need.
Divide this by the drops per roll to give the number of rolls required to paper the "full length" areas.  If the offcuts are insufficient for the spaces over the doors and windows, add an extra roll.
Read on to find your perfect paint shades in our three major colour palettes!
Flaming Reds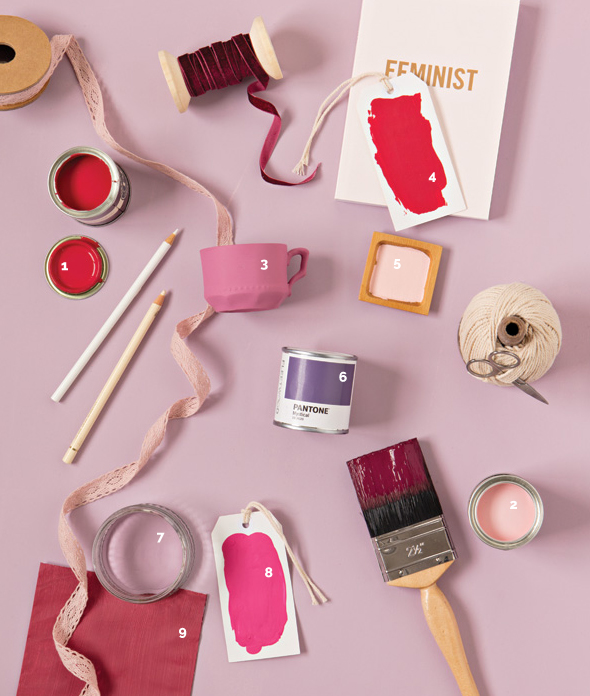 1. Rectory Red and 2. Nancy's Blushes, both Farrow & Ball 3. Enamoured Moda, 4. Burmese Ruby, 5. and Peach Melba all Dulux 6. Pantone's Mystical, Fleetwood Paints 7. Velvet Plum and 8. Shocking Pink, both Crown 9. Wild Raspberry, and 10. Iris Bloom, Colourtrend
Mellow Yellows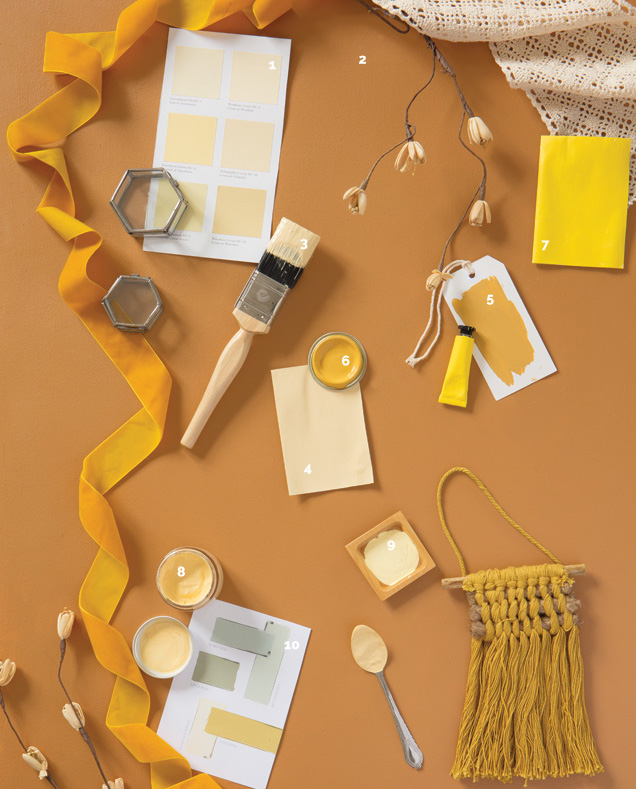 1. Benjamin Moore's Historical Color collection and 2. Etruscan, MRCB 3.& 4. Dorset Cream and 5 & 6. India Yellow, both Farrow & Ball  7. Lightening Bolt, Dulux 8. Morning Bouquet, Colourtrend 9. Sunrise, Crown 10. Dulux Moda range
Cooling Blues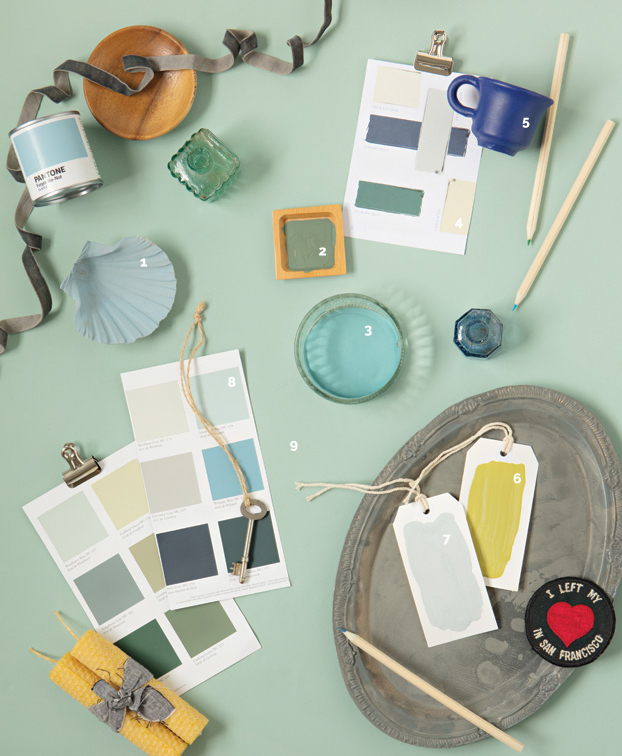 1. Forget-Me-Not, Pantone range from Fleetwood 2. Steam Engine and 3. Tropical Blue, both Crown 4. Dulux moda colour card, 5. Midnight Jewel 6. 15913, and 7. Mid Cloud all Dulux 8. Benjamin Moore's Historical Color collection, MRCB 9. Pantry Blue, Colourtrend