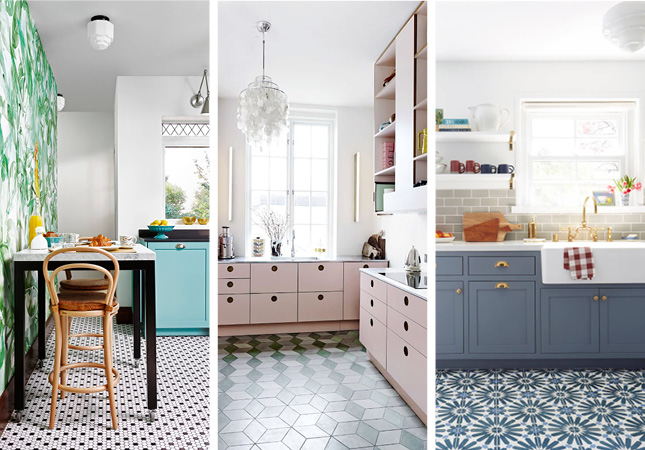 All white kitchens are pretty much guaranteed to never go out of style, and a good white subway tile is nothing short of being a kitchen classic. As much as we might love both of these looks, it can sometimes feel like it's lacking a bit of something. It's a classic style for a reason, and its clean, minimalist look is just one of them, but if you're looking for a way to bring in some colour and personality to your kitchen, you don't have to sacrifice your beloved white cabinetry or white tiles. Just look down at your floors.
The kitchen floor can be easily forgotten about amid all the rest of big choices you have to make when putting your kitchen together, but it's the perfect place to stamp your personality all over. Whether you're looking to inject some colour, or just something with a bit of interest - like a monochrome pattern - the floor is the place to do it. It's worth the splurge, as its a statement in itself, especially when paired with a relatively paired back set up in the rest of the room.
The other plus, besides how beautiful it can look? These floors hide spills so well, which isn't to be sneezed at in a room where they're a given.
So without further ado, here are 11 of our favourite patterned kitchen floors that get it so right, whether you're looking for something subtle but that adds some punch, or for something that makes a big statement. Get inspired!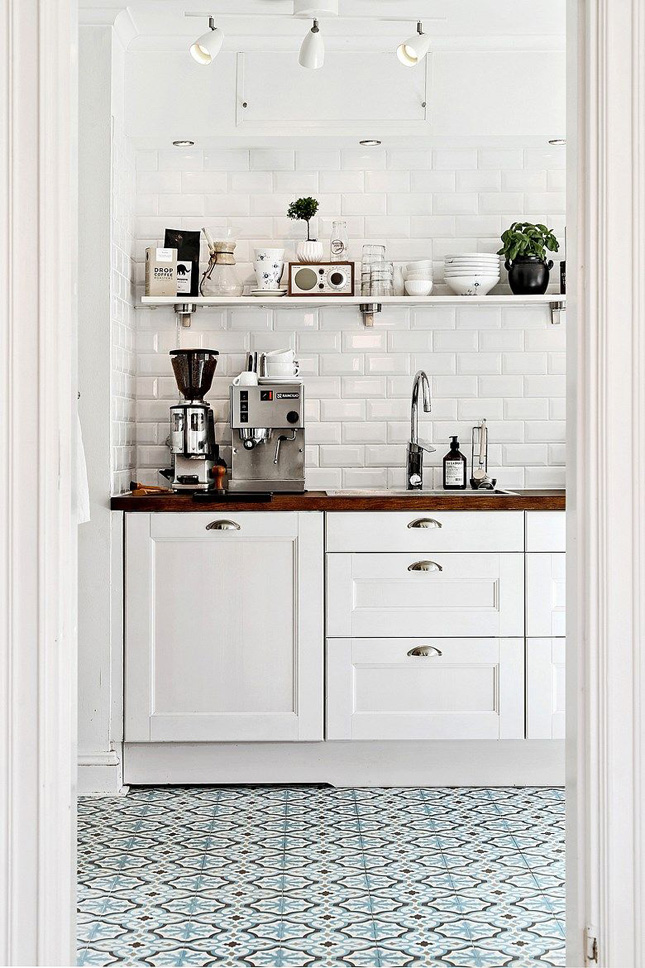 Image: The Cozy Space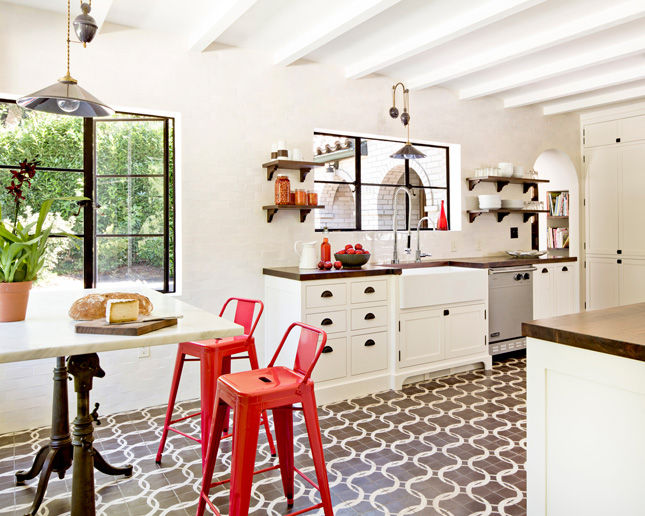 Image: Jessica Helgerson Interior Design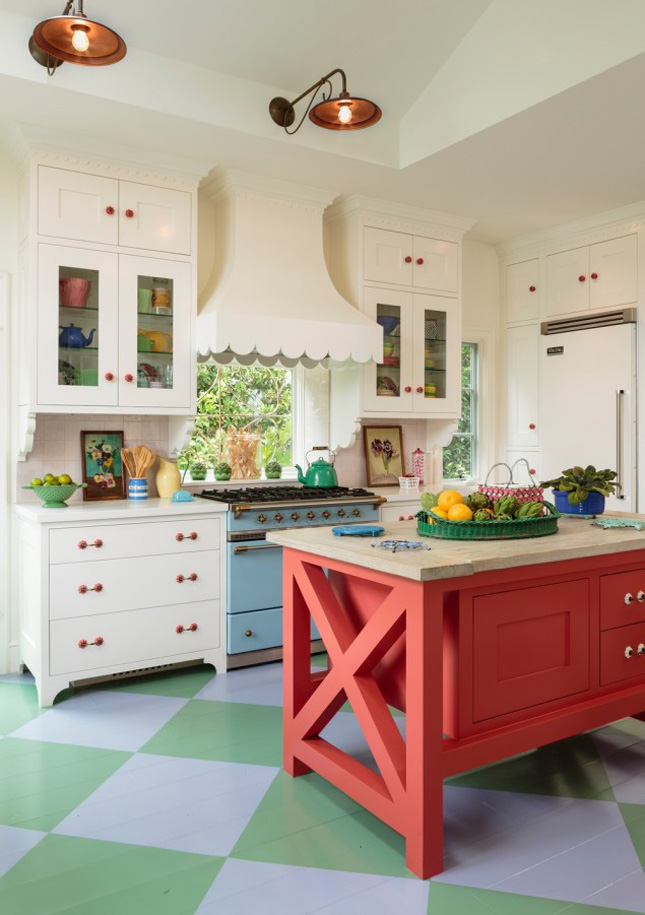 Image: Alison Kandler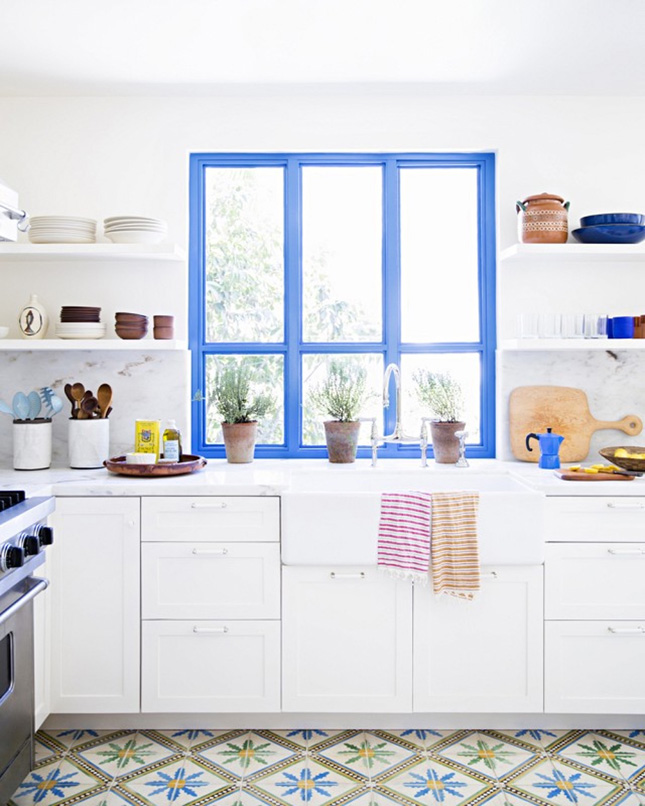 Image: Brittany Ambridge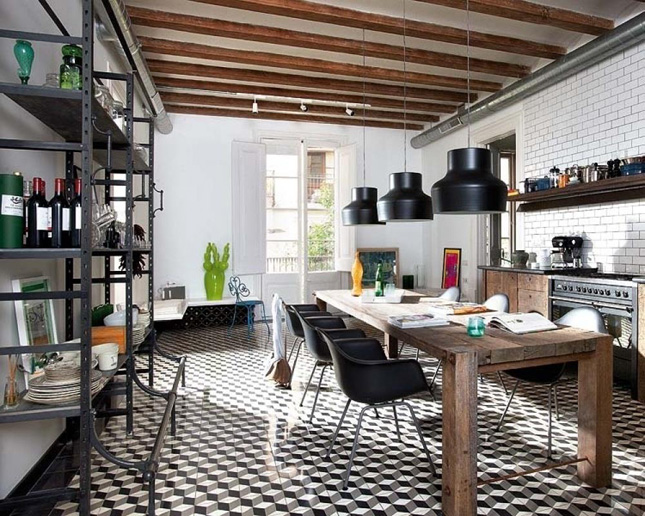 Image: Egue & Seta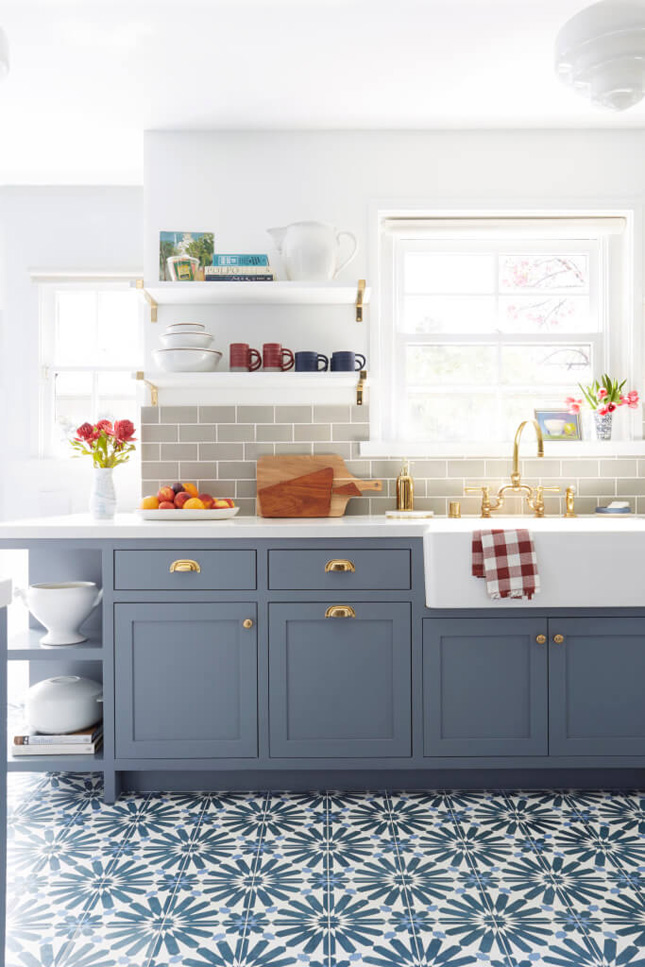 Image: Emily Henderson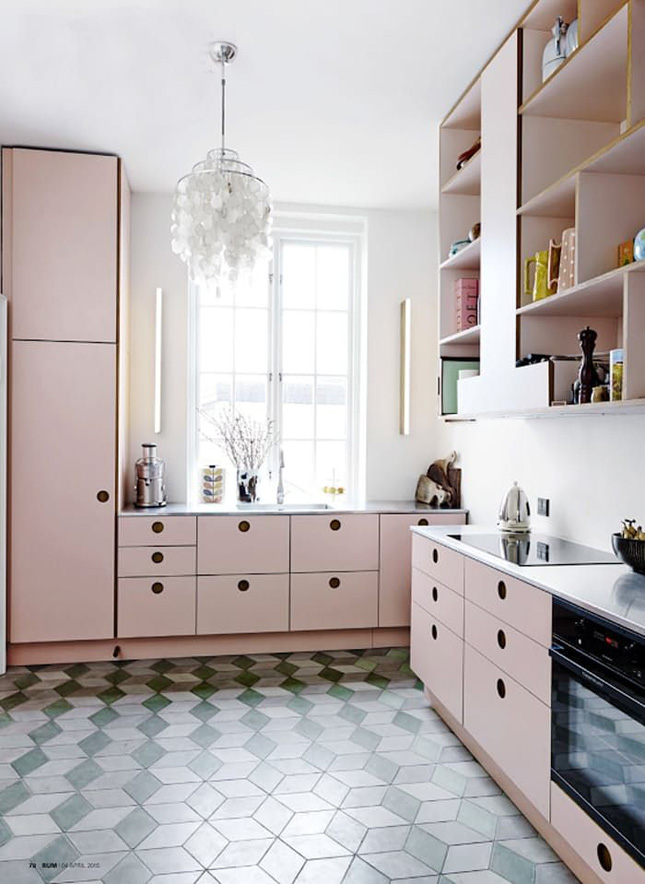 Image: Rud Magazine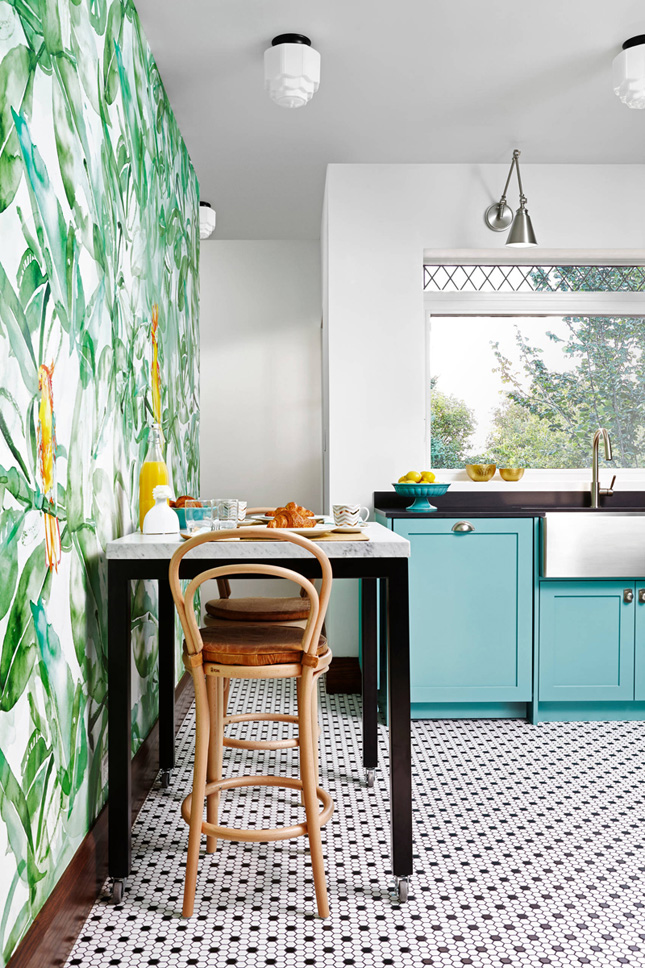 Image: House of Turquoise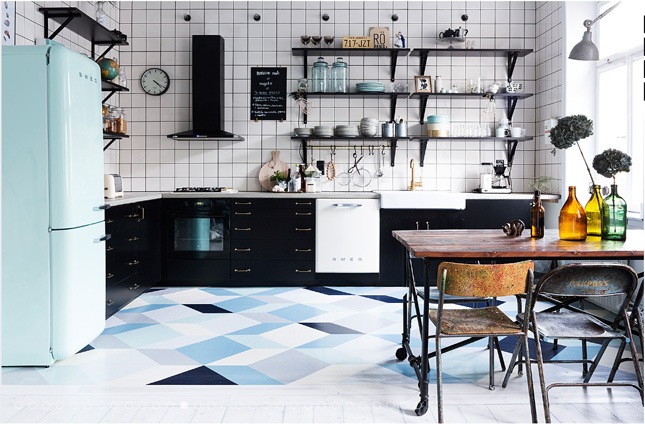 Image: Therese Winberg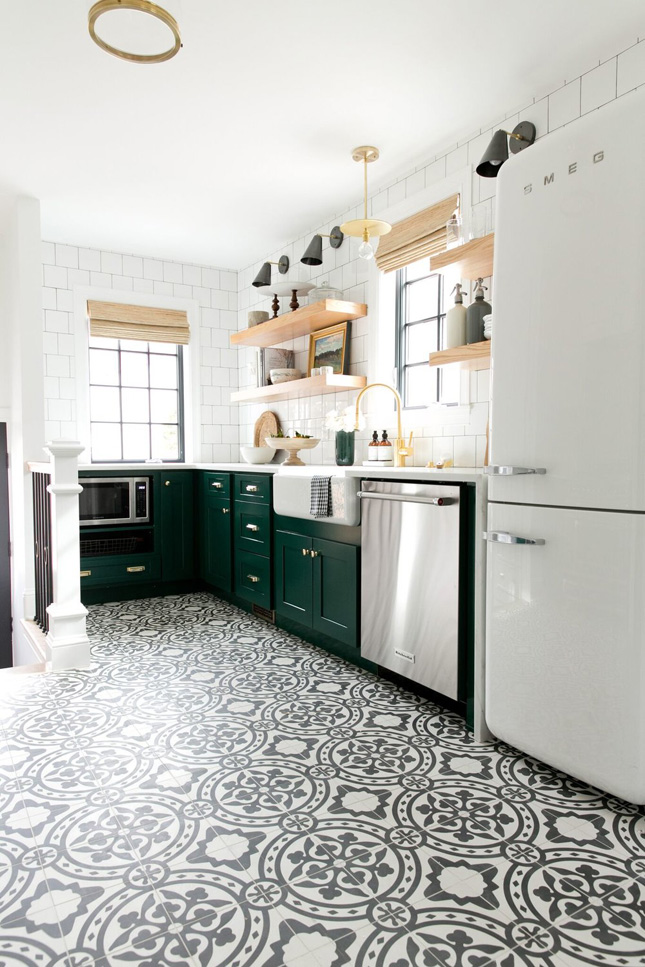 Image: Studio McGee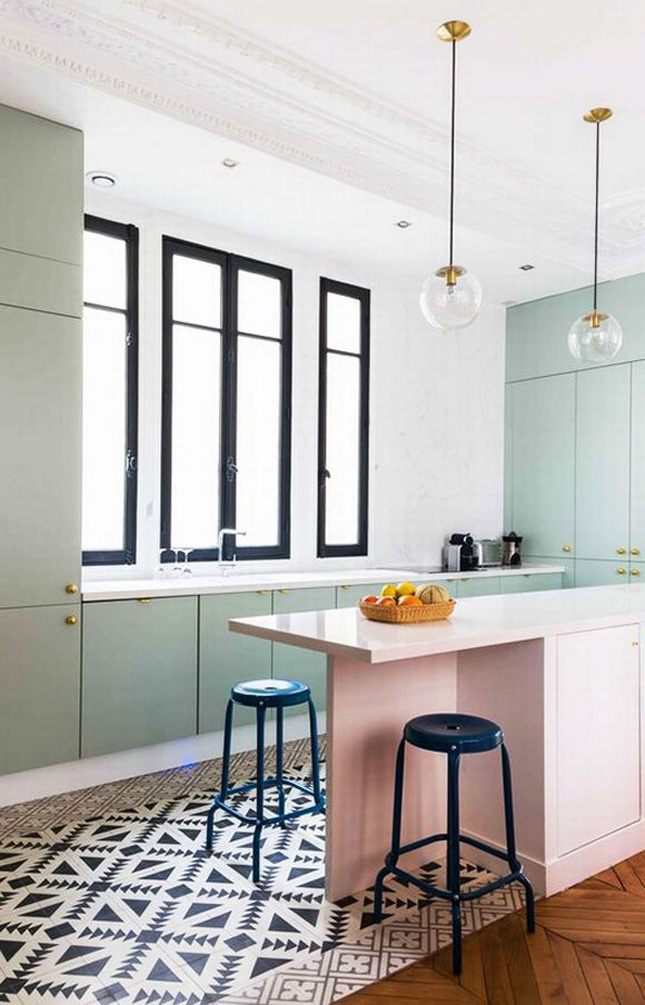 Image: Baldini Architecture