Penneys are releasing two new homeware collections for spring summer 2018, and we're pretty sure there's going to be something everyone wants to pick up from both of them. Both collections represent a return to simplistic living, and are all about bringing the soothing outdoors, indoors.
Carbon & Ecru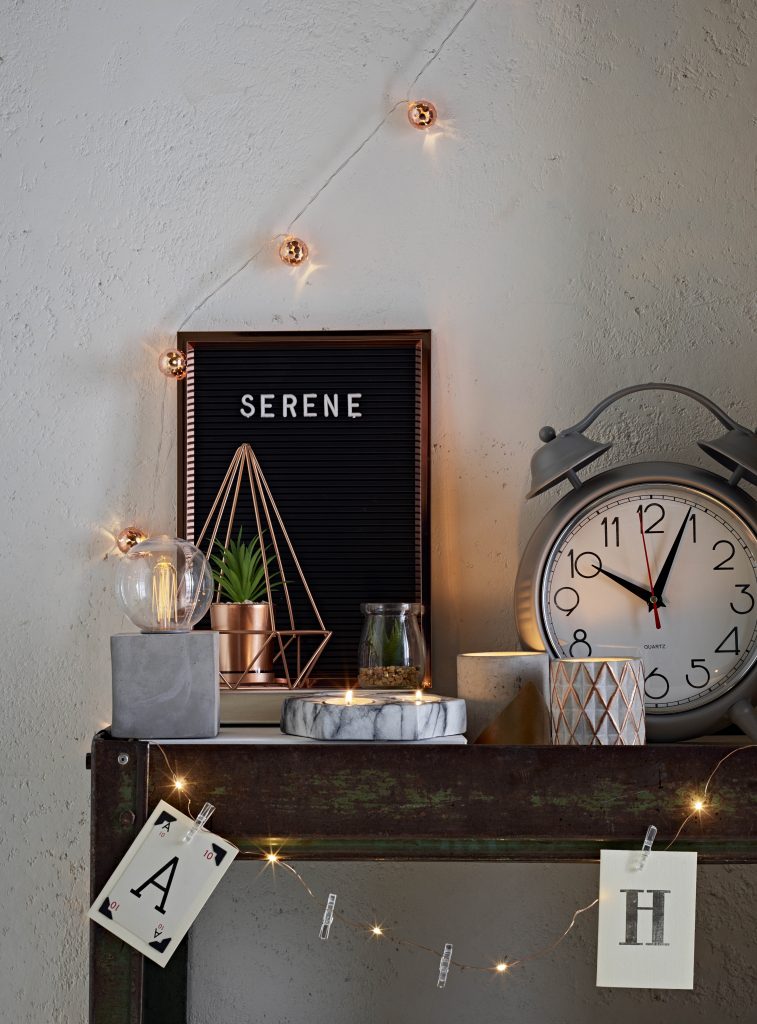 Their leading trend is Carbon and Ecru, which has a simple aesthetic using only a monochrome colour palette. Concentrating on ethnic folkloric patterns, weaves and designs. Pops of ochre and luminous foliage greenery brings a fresh angle and some life to the collection, too.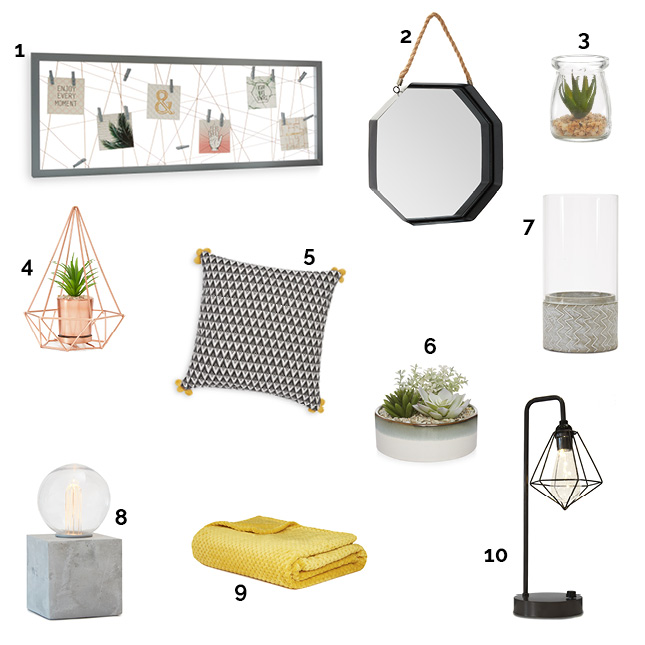 1. Wire photo grid, €8
2. Rope hanging mirror, €8
3. Mini glass jar, €2
4. Copper wire terrarium, €6
5. Pom pom ornament cushion, €5
6. Circular dip dye plant, €8
7. Concrete glass holder, €10
8. Concrete lightbulb, €8
9. Textured supersoft throw in mustard, €8
10. Standing LED desk lamp in black, €10
Restore & Nurture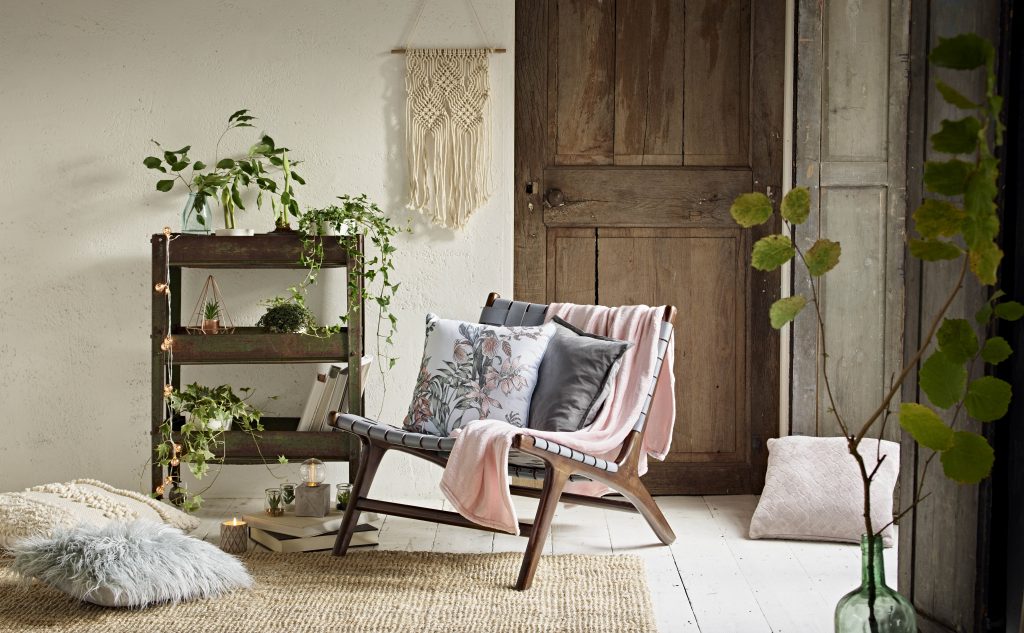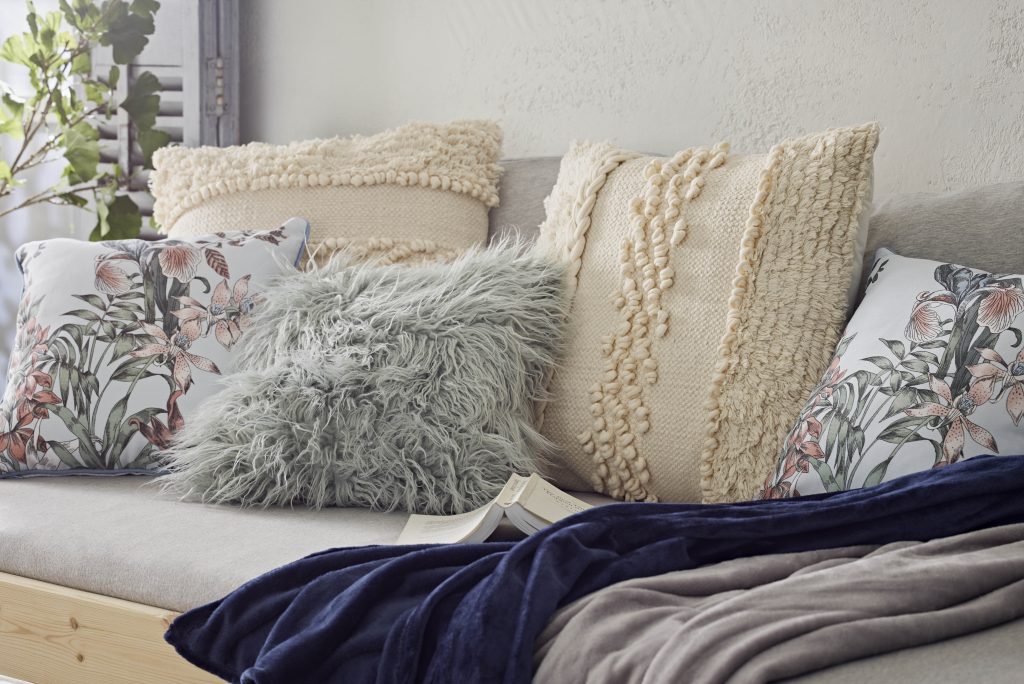 Also centred on simplistic living, this collection is full of marble, concrete pom-pom, and rope textures, and the idea is to create a mini sanctuary and wellness hub feel in your home. Natural fibres, materials and colours win out in this collection over strong colours, while soft delicate florals and neutral shades of blush, cream and greys give the collection an effortless, minimal feel.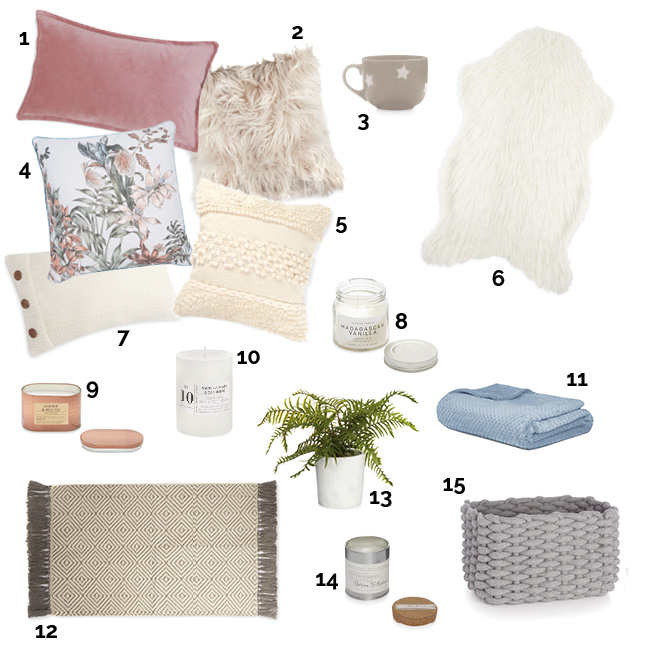 1. Velvet oblong cushion, €7
2. Shaggy fur cushion, €8
3. Star embossed mug, €2.50
4. Floral cushion
5.  Cream tassel cushion, €10
6. Shaggy faux fur throw, €10
7. Knitted oblong cushion, €10
8. Madagascan vanilla small jar candle, €1
9. Two wick tin candle, €4
10. No. 10 candle, €2.50
11. Small textured throw in blue, €7
12. Rug, €7
13. Large faux plant in marble pot, €8
14. Tin candle with cork lid, €3
15. Grey storage box, €10