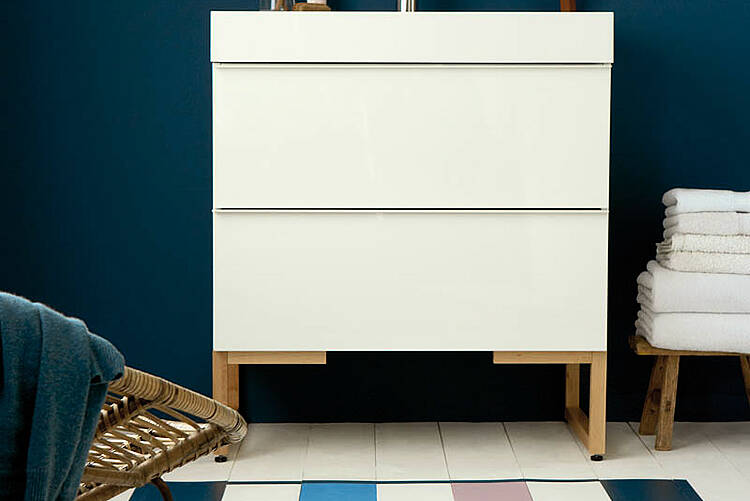 Fresh, fun and super-easy: the hand-painted floor mat!
You can achieve this pretty optical illusion with little fuss and while it works best on a white-washed floor, don't be afraid to play with deeper backgrounds for interesting results. Start by sketching your design on paper and choosing either co-ordinating or contrasting colours.
The shades pictured here are all from the Retrospectives paint collections by Little Greene (www.littlegreene.com).
Hicks Blue
Shirting
Purpleheart
Tivoli
Narcissus
Debutant
Here's what to do:
Paint each section individually, being careful to accurately mark the border of each square with good quality masking tape – painting outside the lines simply won't wash!
Ensure each coloured square has dried completely before beginning an adjoining square
Never remove masking tape until you are certain the pain is bone dry.
For extra durability, finish with a good paint sealant that will add a glossy finish and prevent scuffing.
We love it - what about you?