How do interiors instagrammers snap their spaces so well? We're asking Joanne Mooney, for her insta-worthy tips and tricks
THE PERSON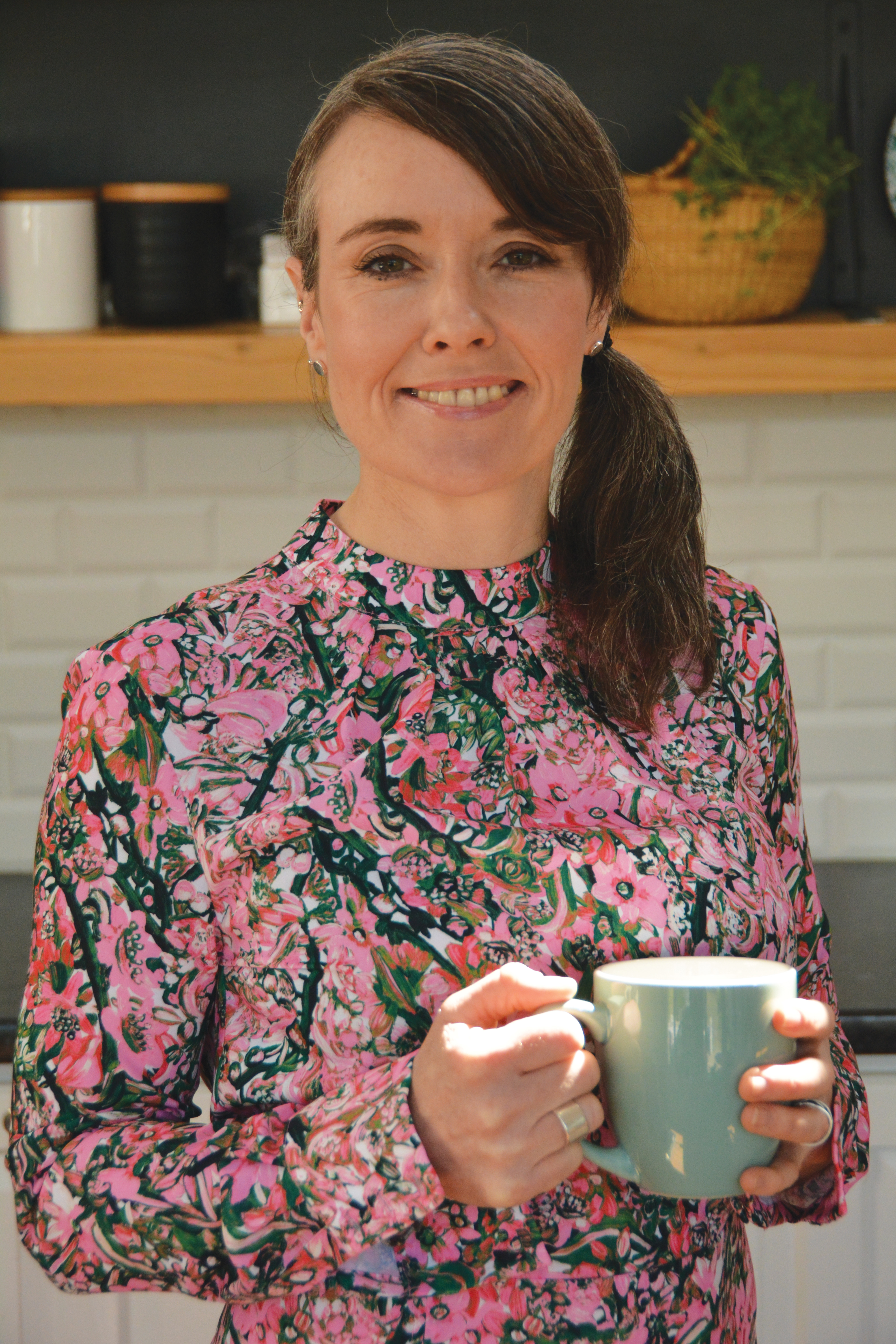 Gill Deriu (@gillderiu_), the winner of our March #myhouseandhome Instagram challenge lives in Cobh with her husband and three children. The 42-year-old Cork native discovered her passion for interiors when she was in her teens and has been obsessed ever since.
"At 14 I stripped the floorboards in my room and painted the floor black and stenciled it myself. I saved babysitting money to buy accessories for my bedroom – I still have the very first black urn I put a deposit on and paid off weekly when I was 14," she recalls.
The renovated cottage she calls home has given her the opportunity to explore interiors the way she's always wanted to.
"I spent years renting and making the most of all my homes as best I could within landlord restrictions. This is the first home I've owned so it's like being a child in a candy shop to be able to finally do what I like. I love projects and DIYing and always have a project on the go," she says.
HER SOCIAL STANDING
1950 Instagram
#myhouseandhome winner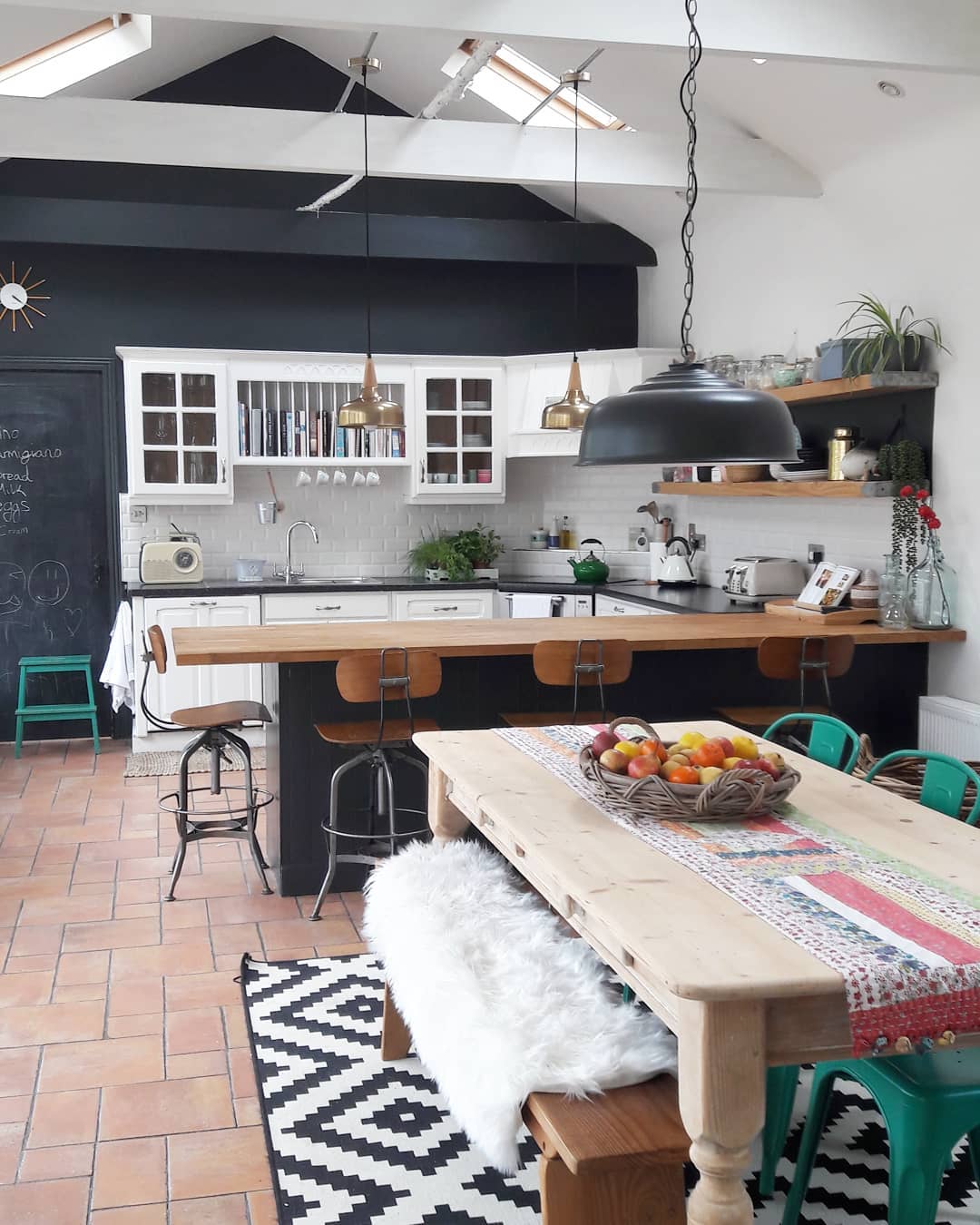 HER VIEW
Gill's kitchen-cum-dining room is the heart of her home. "I wanted it to have more character, depth and soul. Our house was originally a tiny cottage but I was inspired more by an industrial feel as opposed to country kitchen, although I feel the two merge well together in this space," she says.
The kitchen cabinetry was originally oak so Gill removed the overhead cupboards on one wall and replaced them with open shelving, and painted the rest. She achieved the industrial feel by introducing the stools at the peninsula, and the Tolix dining chairs. "The pop of colour on the chairs contrasts nicely with the black and wood tones. The brass pendants also add warmth," she says.
Brass pendants and dining chairs from Dunnes Stores (dunnesstores.ie), stools from Cult Furniture (cultfurniture.com), table runner from Anthropologie (anthropologie.com), fruit basket from Meadows and Byrne (meadowsandbyrne.com), Rug from IKEA (ikea.ie), retro radio from Argos (argos.ie), clock and green kettle from TK Maxx (tkmaxx.ie)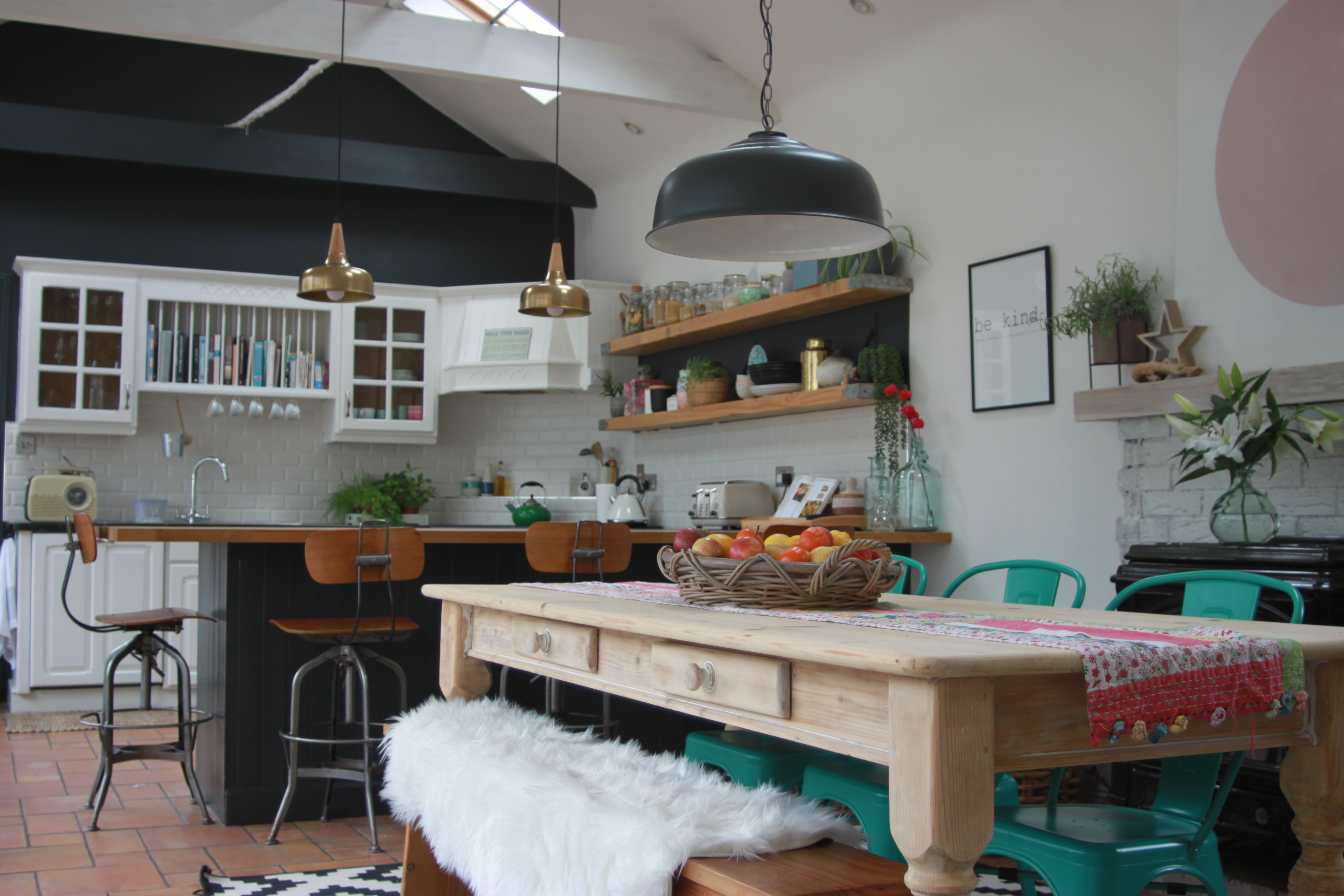 HER TOP TIPS…
For taking a great photo
"Apart from shoving the mess out of shot, avoid filters, always use natural light, and borrow accessories from other rooms if you feel there's something missing from your shoot. It isn't about setting up a scene – sometimes it's just about looking at your home through new eyes."
On decorating a room
"Deciding the feeling you want from the room is always a good place to start. Ask yourself if it's a room that may be redecorated a few times in a lifetime or will it perhaps need more longevity in its design like a bathroom or kitchen? This may determine how much you want to spend on the project. Don't forget to bring some green into your rooms. Plants add life and energy to a room."
STEAL GILL'S LOOK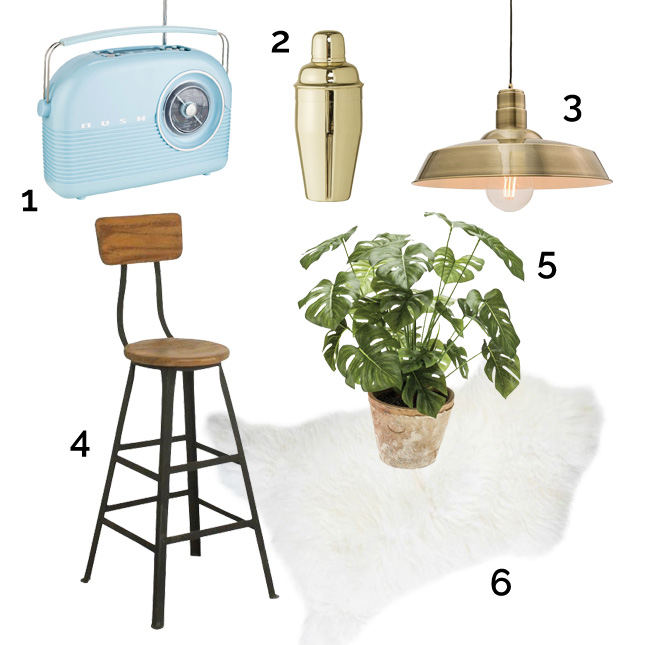 1. Bush classic radio, €64.99, Argos.ie
2. Gold cocktail shaker, €38, Aprilandthebear.com
3. Moore pendant, €121.90, Hickenlighting.com
4. Teak and metal stool, €295, Industryandco.com
5. Artificial monstera, €25, Harveynorman.ie
6. Irish sheepskin rug, €69.95, Meadowsandbyrne.com