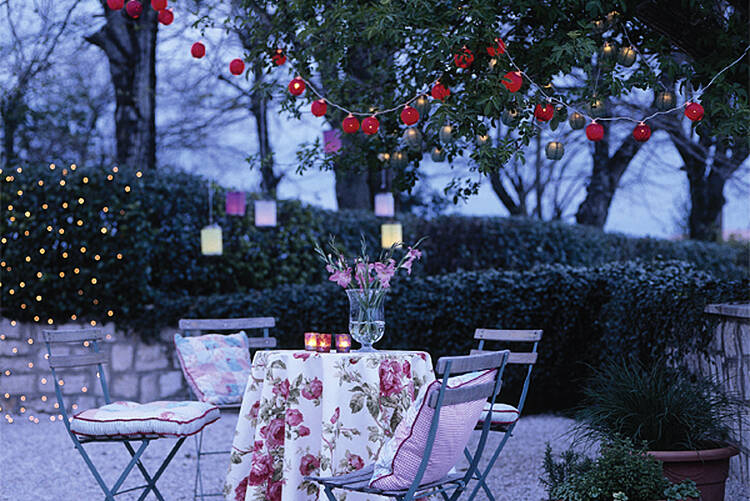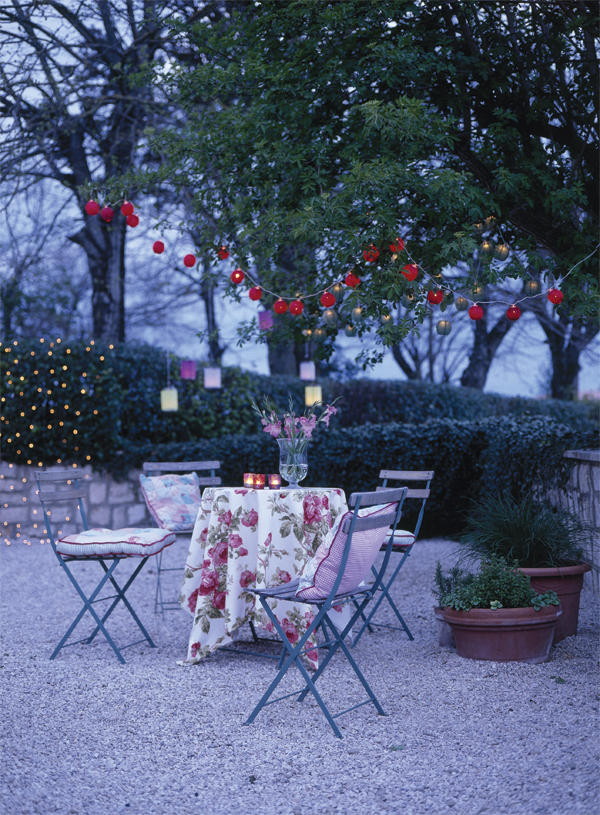 We are refusing to give up hope on summer just yet so here's some inspiration on how you can have a picture-perfect outdoor space by the time Sally sun decides to come back out.
Above, a simple gravel courtyard is tranformed into a beautiful romantic space reminiscent of a cafe on the French Riviera. The key to this look is romantic lighting. You'll pick up similar net lights and hanging paper lanterns at Homebase, Woodies or any good home improvement store and garden centre. Net lights look fantastic when used on hedges and bushes or across a fence or wall. Dress up your outdoor table and chairs with florals and ginghams to complete this romantic look, try E-boutique on Pickit for pretty tablecloths and cushions.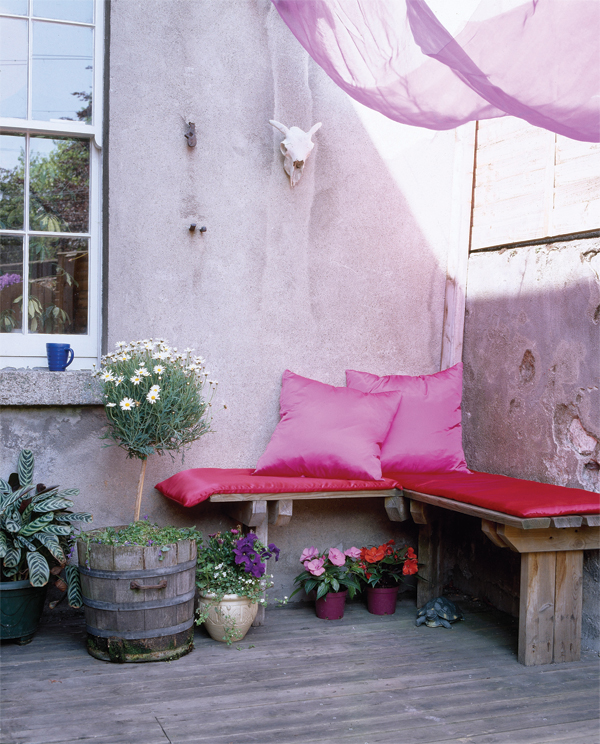 Create your own little relaxation corner at the back or side of your home using the wall of your house as a backdrop. Here, simple wooden benches have been dressed with bright satin cushions and shade is provided by a length of pink organza fabric that has been hung between the two walls. You'll find beautiful silk cushions like these at Designers Guild available through Charles Newhaven. No men allowed! (after they hang the fabric and put the benches in place of course!)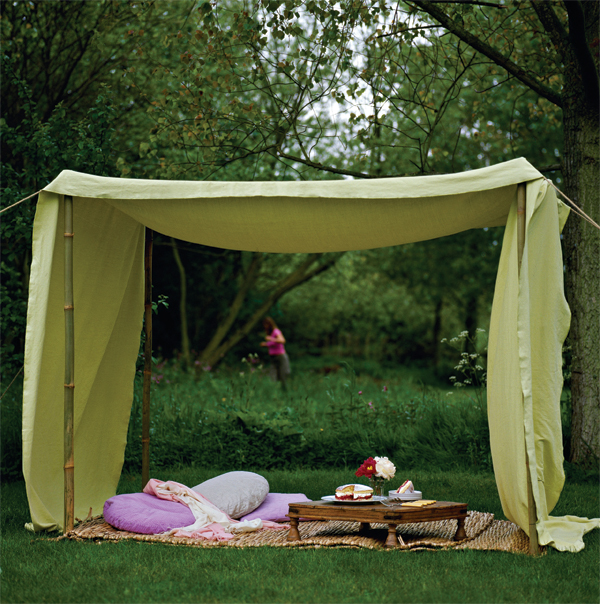 Can't justify the hefty price tag of a fancy gazebo? Well why not bring back your childhood days and create your own make-shift tent out of a large sheet, a length of fabric or a large tablecloth and some bamboo poles. Accessorise with bamboo mats and piles of cushions for the perfect place to relax in the summer sun. You'll find similar bamboo mats at IKEA.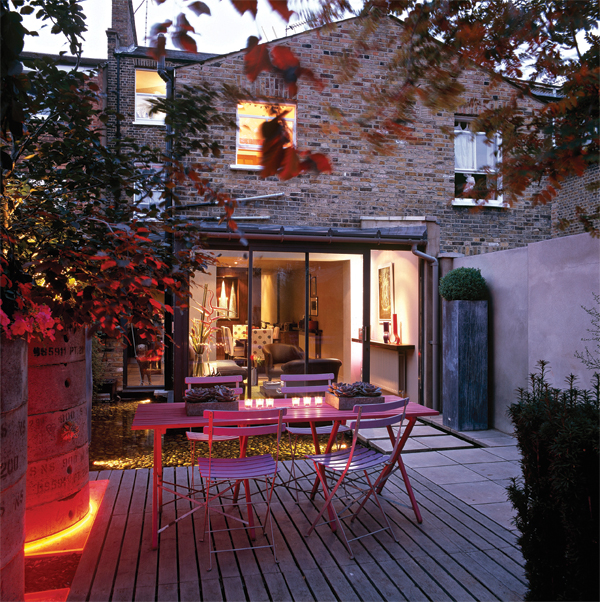 This outdoor space features lots of beautiful features including floating paving, decking and fancy planters. The vibrant pink bistro set ensures that this patio stays bright the whole year through. Find similar bistro sets at Formality at The Cowshed.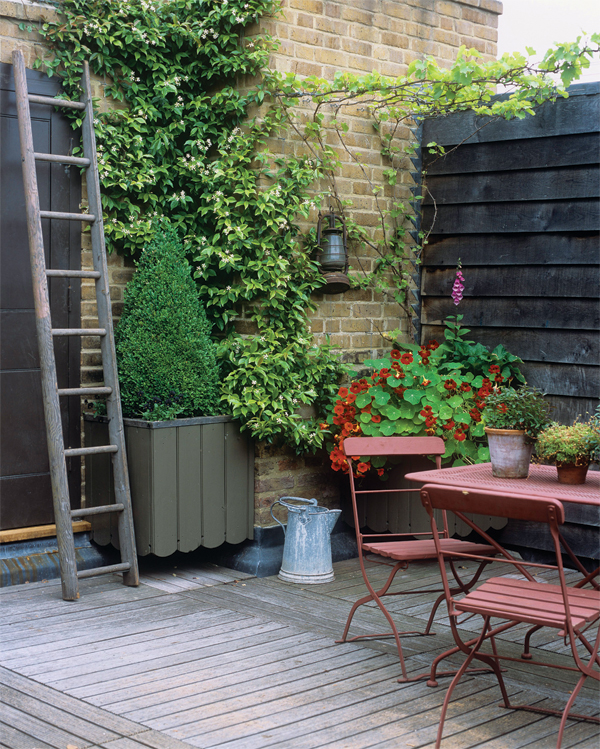 Classic timber outdoor furniture can be re-invented each year with a lick of paint. This terracotta-coloured set adds a touch of Tuscan charm to this quaint vine-covered patio. Try Moulin Rouge Indulgence Y1281K from Crown Paints for a similar shade and Eden Home and Garden on Pickit for similar flower pots and accessories.
Now all we need is the sun!