With snow forecast for the weeks ahead and the weather taking a bitter turn, we're looking to heat things up at home with some stove, mantle and fireplace inspiration.
Explore your options for turning the temperature up in your house...
Fake it til you make it with an electric fire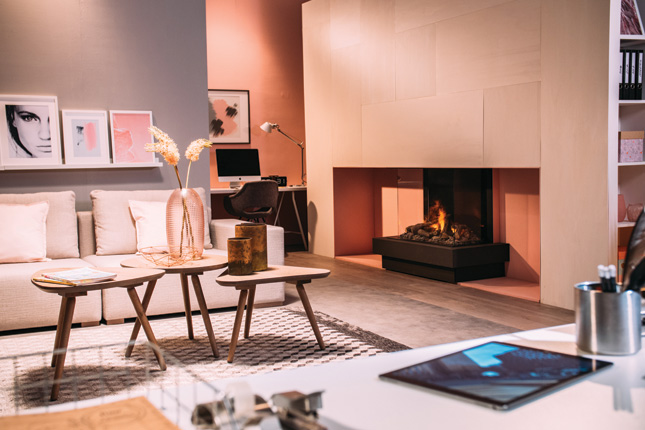 It can be a depressing realisation when you move into an apartment and cop that there's often no fireplace or heat source in your living area. Apart from the comfort factor, a fire is an important focal point in a room. Super-realistic, the Faber eMatriX 800/650 III (Glendimplexireland.com), from €3,799, is an electric option that gives all the look and feel of a log fire and is ideal for anyone who can't have a gas fire or stove. It's eco-friendly, helping to reduce your carbon footprint, easy to use and can be bought in one, two- and three-sided glass options depending on your space.
Modernise your traditional fireplace
Inheriting an old-school fireplace can be amazing, but it's often a challenge too. While cast iron is an easier upcycle, monolithic marble can be trickier. Here, it's given an instant refresh with white walls and pared-back Mid Century-inspired furniture for a completely contemporary feel.
Opt for a bespoke stove solution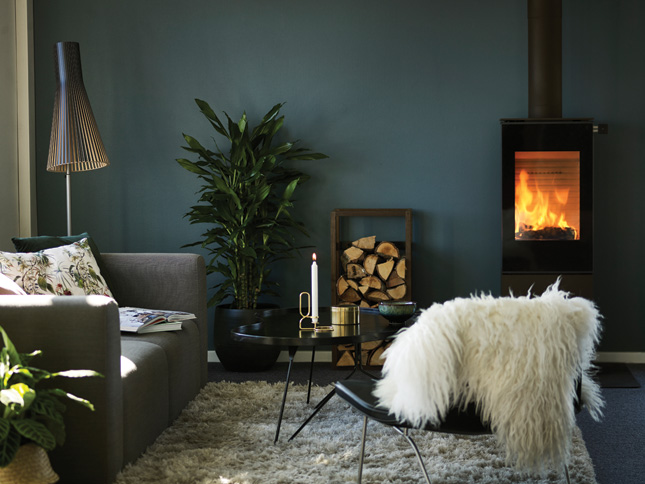 Stoves promote cosiness like nothing else and the Rais Nexo 120 Mocha Glass Door Woodburner, €4,321 (Fentonfires.ie), is a Scandinavian design that totally hits the spot. What's even better is that it's earth-conscious thanks to high efficiency and low particulate emissions. Plus, it comes with a ton of customisation options, including six colours, two door options, varying options on glass and four heights. You really can get one to suit you.
Don't be afraid to change your fireplace
Got one of those orange pine fireplaces that were so ubiquitous in mid-'90s newbuilds? It needn't necessarily cost the earth to change it. This Malvern Fireplace Surround, €503, at Next.ie, is an affordable price and a classic shape that won't date. With an oak-effect and painted finish, it has a hardwearing top surface too.
Incorporate a stove into your current fireplace set-up
A stove that will work as well in a new build as it will in a period home, the Sheraton 5 gas stove, €1,915, from Gazco (Stovax.com) comes in wood-burning and multi-fuel options. Shown with the Claremont Antique White Marble mantel, €1,445, (Stovax.com), it'll look equally as good inset against old-school cast iron or contemporary fireplaces. The Sheraton's innovative firebox design has low emission combustion systems, cleanliness of burn, with both wood burning and multi-fuel models suitable for smoke control areas, as well as being SIA Ecodesign Ready.
Invest in classic stone pieces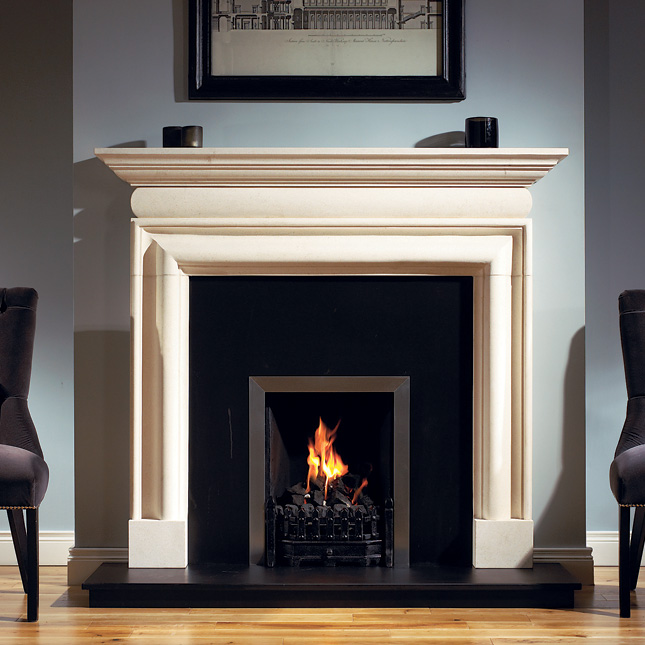 When it comes to a central focus in a reception room, nothing beats real stone. A great fireplace should be something you'll love to look at for years to come and which will transcend trends. The Clandon in Honed Moleanus Portugese Limestone, €POA (Murphystone.com), is a case in point. Clean, classic lines, neutral materials and elegance of form mean this is a statement that will work with any fire – real or otherwise – and offset any décor.
Know your stoves
What's what? A guide will help you decide
Freestanding: Think electric: portable, they tend to take up the least space in a room. They also provide optimum heating value compared to all other types.
Insert or cassette: This type of stove is fitted into an open fireplace and can come in a variety of options including gas, pellet, wood-burning solid/multi-fuel or electric. An insert stove is more efficient than the average open fire, as this loses some of its heat up the chimney.
Doubled-sided: You often see these stoves in bars and restaurants or large open-plan spaces where one side opens into a living area and one into a kitchen, for example. The advantage is you get a focal point and heat source in two rooms at once.
While you're here ... 3 heating suppliers you need to know to get a stove in for winter