Ireland's stylish tell Rosemary Mac Cabe how they dress their homes to impress
Ella de Guzman, owner of Siopaella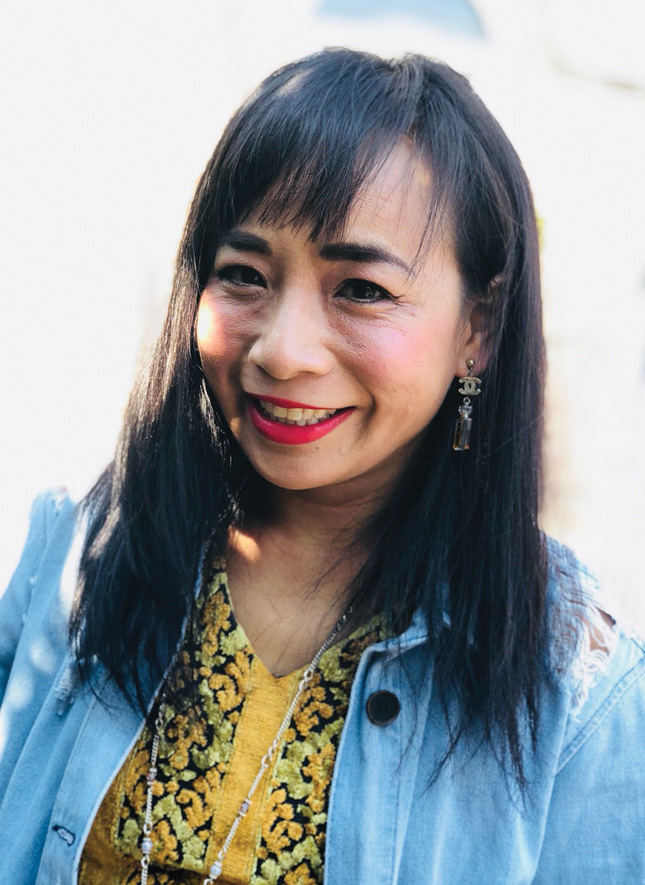 MY STYLE: "I'd describe my interior style as eclectic, vintage and modern, all at once. I love mixing Ikea with Frem Røjle, modern with vintage. Flea markets are my favourites – and shops like Article and Designist are also brilliant places for finding modern gems.
I'M INTERNATIONAL: "I go thrifting in Ireland, Europe, Morocco and at home in Vancouver. I've brought back everything from old washing boards to Moroccan masks and Canadian bicycle license plates. We have an interiors section at Siopaella called Siopahome, so I have quite the collection from our own stores.
LOCALLY, I LIKE: "I love going to the Dublin Flea Market, too, and my friend Geoff, who owns Kirkmodern Vintage, always has amazing finds. Plus, our consignors at Siopahome have brought in some incredible pieces which I've ended up buying myself!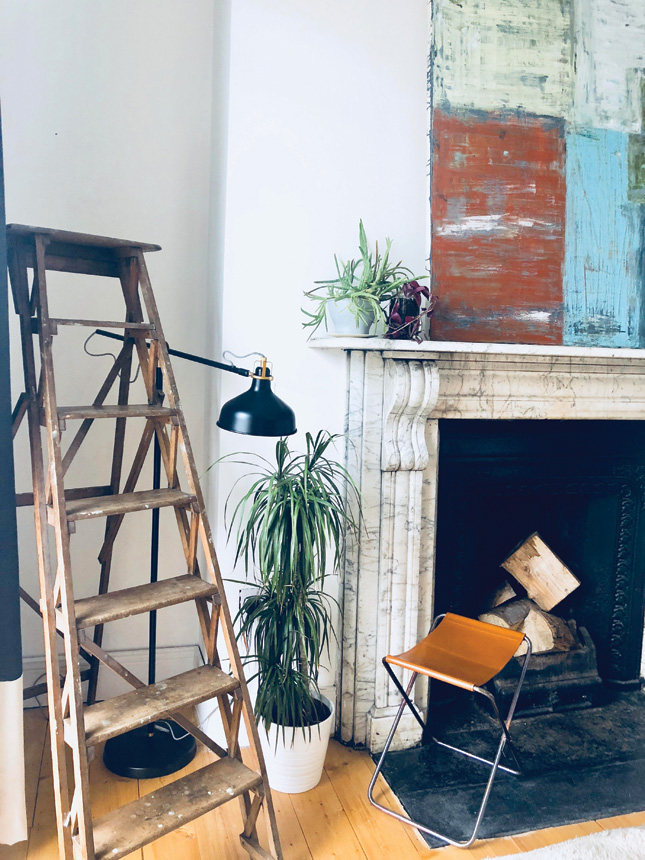 MY HOME: "I love our home - especially our open-plan living area and kitchen - but if I were to save anything, it would be my artwork. I've had it forever.
I LOVE: "I've never really followed trends, in interiors or in fashion, but a few of my friends who live in Vancouver have incredible style that I definitely take inspiration from."
Lynn Hunter, MD of Hunter Communications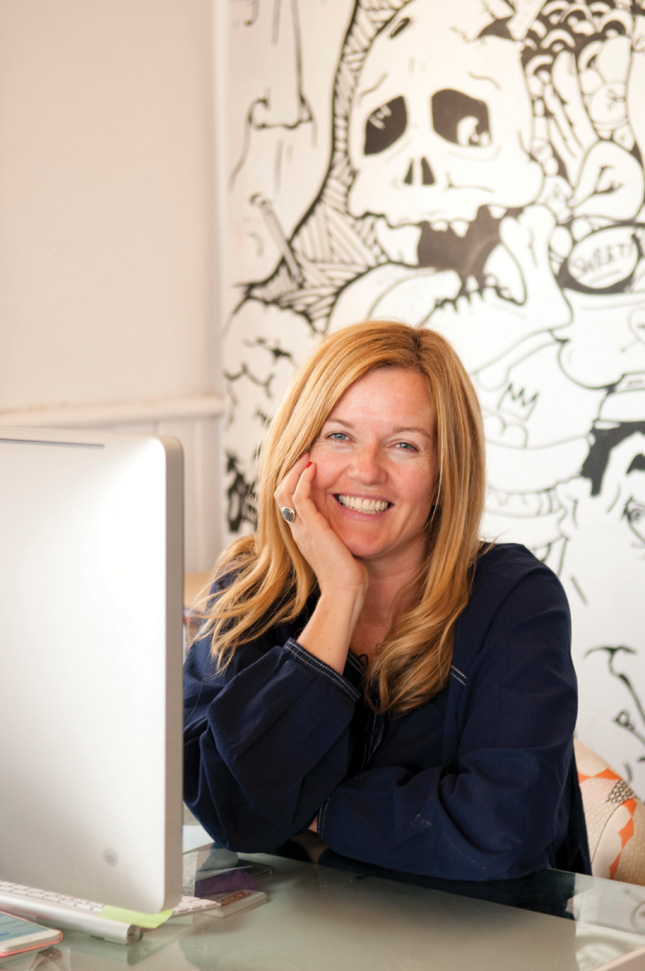 I LOOK ABROAD: "I tend to shop mostly when I go away to different countries, so my house is filled with trinkets from my travels. I love antique shopping and charity-shop finds.
CHARITY IS CHIC: "In fact, my favourite piece of furniture is an antique sideboard with a marble top. I found it in Age Action on Camden St – it's a key feature in my living room.
WHITE'S ALRIGHT: "I painted all my walls white to allow my art to be the key feature – I added block framing, mixed and matched different sizes and prints… I also like to mix antique and modern, it keeps things interesting. I have lots of bits and pieces from different eras and I mix them together. It creates a more homely space.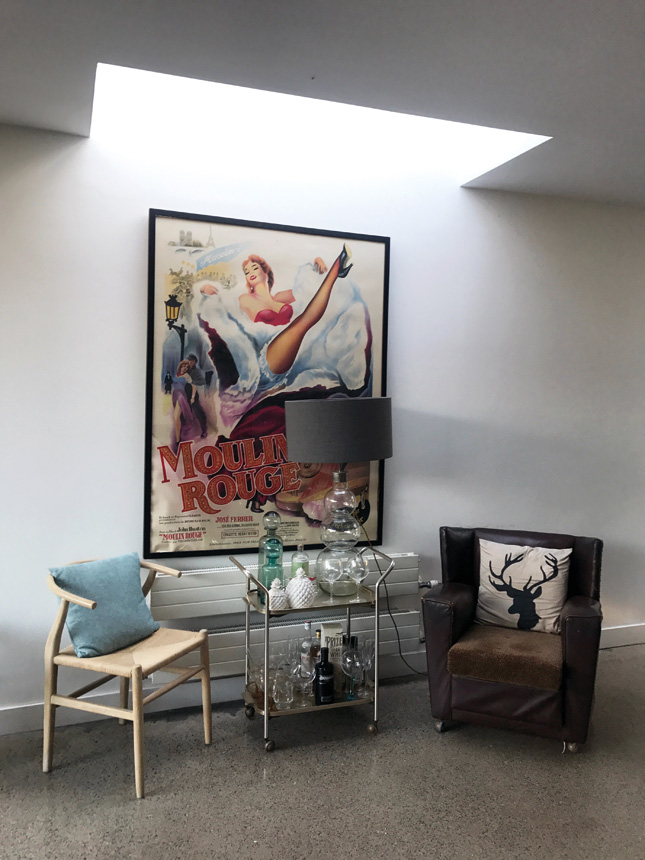 RULES ARE BORING: "I like to break the rules a bit – I'll use a bold wallpaper in small spaces, for example. I have black wallpaper with green tigers in my under-stairs bathroom. It adds a bit of life.
MIX IT UP: "Do I follow trends? Probably not. I do like modern furniture, but I also have a lot of nostalgic pieces from my grandmother's house. It makes my style more unique."
Jen Connell, home and interiors writer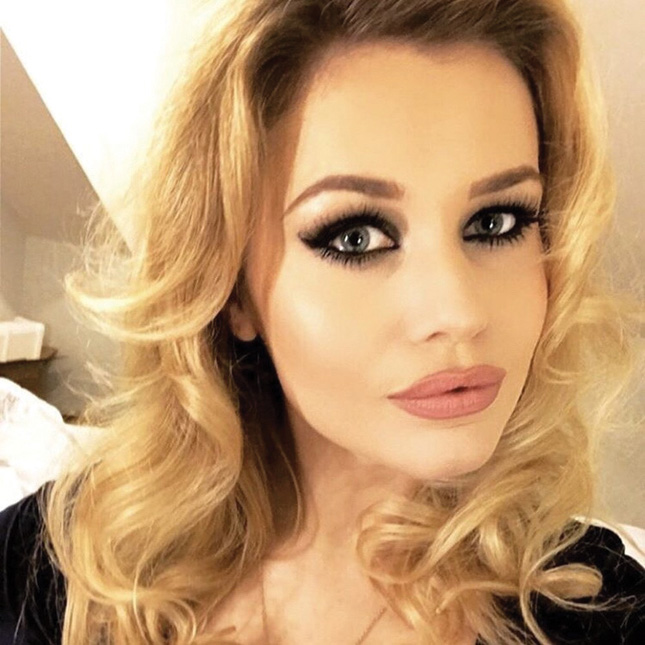 SUPERSIZE ME: "My attitude? The bigger, the better – especially when it comes to mirrors, chandeliers and art. I always tell people to be brave. If I spot something that catches my eye in a shop or flea market but I'm not sure how I'll make it work, I just go for it. I can always resell it later on.
OTT IS OG: "My favourite piece would probably be my bed. It's the Sacré Coeur bed from The French Bedroom Company, in tufted pink velvet with gold trim. I was afraid it might be too much, but I'm so happy I didn't play it safe.
PIN IT TO WIN IT: "I get a lot of my interior inspiration from Instagram – I love discovering new brands. I like to buy online from MADE, The French Bedroom Company, Abigail Ahern and House of Fraser. I also try to shop local in places like Dust, Woo Design, Industry & Co, Rees and Hunt, April and the Bear and Renaissance Antique in Blanchardstown. I got all my chandeliers there!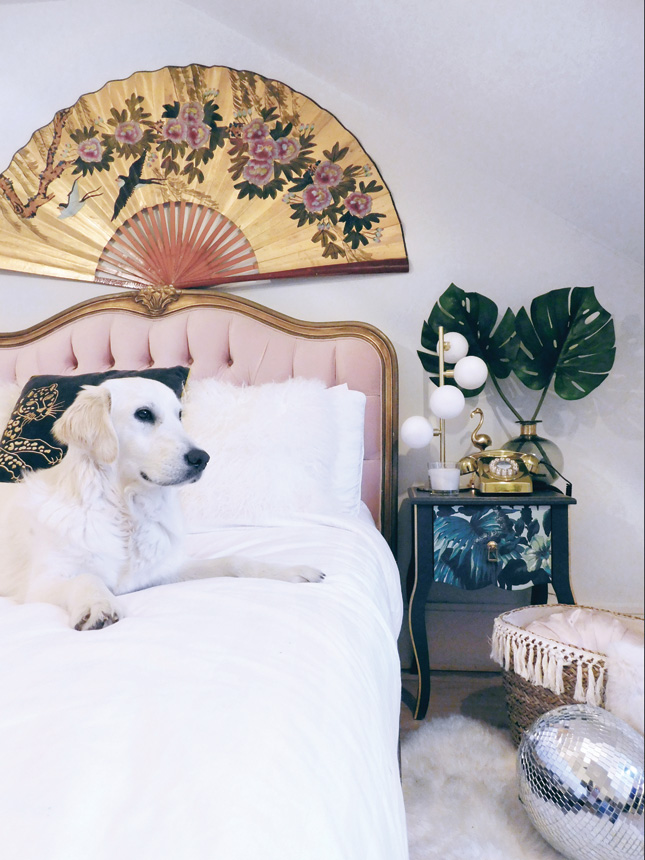 BARGAIN HUNT: "Dublin Flea Market is always great for treasure hunting. I found my G Plan sideboard and giant gold oriental fan there. I've also found amazing bargains on Adverts.ie, DoneDeal and eBay, including a vintage green velvet French bed and an unashamedly pink retro telephone.
TAKE IT TO THE MAX: "My style is very maximalist and vintage-inspired. I don't buy into trends too much, but I do love finding inspiration online. My current style favourites are Jonathan Adler for mid-century glamour, Sera of London for bohemian decadence, Patricia Bustos for pastel perfection and Abigail Ahern, who's really the queen of dark decor."
Helen Steele, artist and designer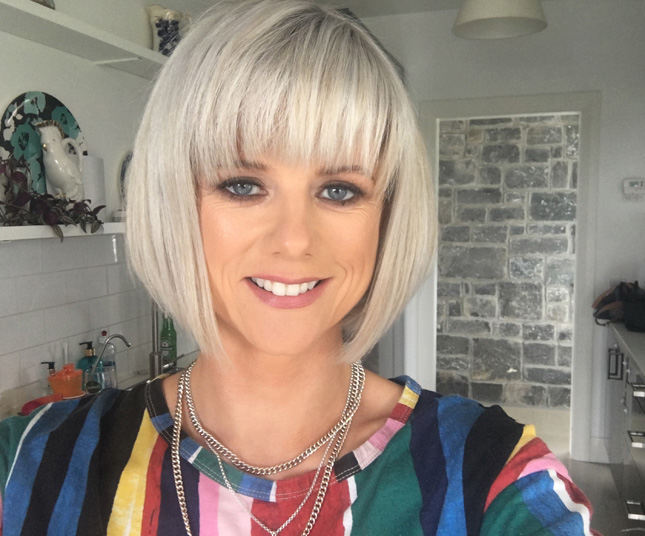 DECLUTTER: "I do regular spring cleans – it's my number one tip. Clutter is negative energy. I recently did a huge clearout and then burnt sage; it made a huge difference, not just visually but mentally. I hadn't realised how much clutter had accumulated in our home.
DECORATION IS LIFE: "My favourite piece is an old chair I painted in enamel. It's multicoloured and I just love the craziness of it – but it's totally impractical. You can't really sit in it or the paint would crack! I also really love the rugs I created with Ceadogan rug makers, especially the multicoloured runner. It's so full of colour and life.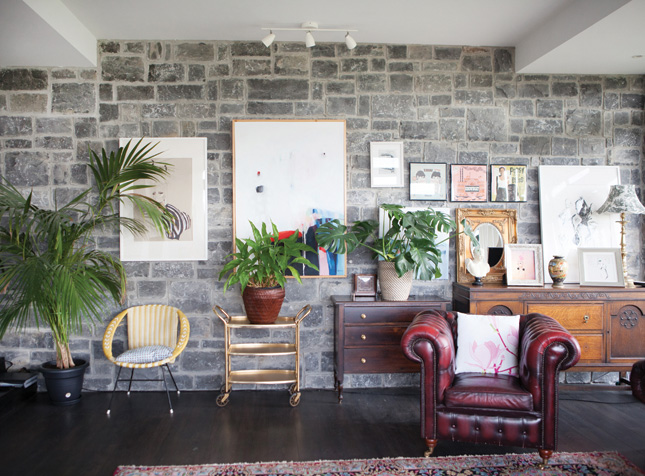 VALUE PROPOSITION: "I don't really have time to shop for interiors – but my one-stop shop would be Dunnes Home. The quality and value are incredible. For a bargain, I paint things I find in skips – you'd be amazed at what people throw out!
INSPIRATION STATION: "My interior style is messy, relaxed and colourful – loads of paint splattered on our spare room wardrobe and carpet, because I had to use the room to paint in the winter when the pipes in my studio froze! I don't really follow trends, but I admire the interiors of Jade Jagger's homes, and Yves Saint Laurent's Marrakesh riad is breathtaking."
Lola O'Donoghue, artist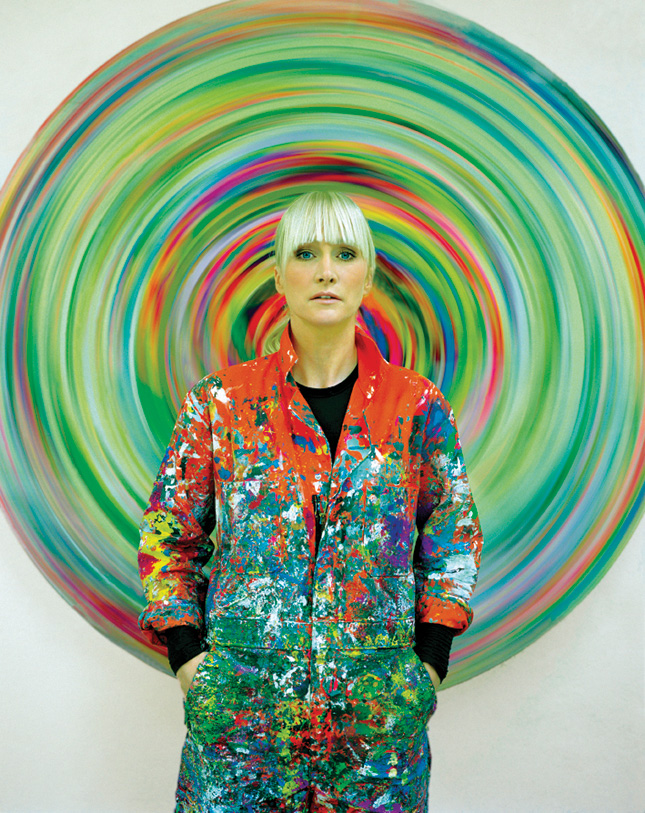 MAKE IT WORK: "When it comes to interiors, I totally wing it – I bought a 13x10 Persian rug online before I even had a house to put it in! It's a case of, buy now, figure out later. I tend to make the room work around the furniture!
STYLE HAS NO BOUNDARIES: "Our house is contemporary on the outside and open-plan inside – lots of glass, timber cladding and stonework, and that mixture of textures continues with Chesterfields, teak, walnut and rosewood pieces, rattan chairs and brass fittings.
TRAVEL PROVIDES INSPO: "I shop online, in charity and antiques shops – and I almost always pick something up when I'm on the road. Some sixth sense draws me to some poky little shop in the middle of nowhere and I find a brilliant bargain.
I TREASURE ANTIQUES: "Some of my favourite pieces belonged to my great grandparents. A matching set of drawers they received as a wedding present; a grandfather clock from the early 1900s; a gorgeous walnut Art Deco cocktail cabinet. I love the history behind them and the craftsmanship that went into them.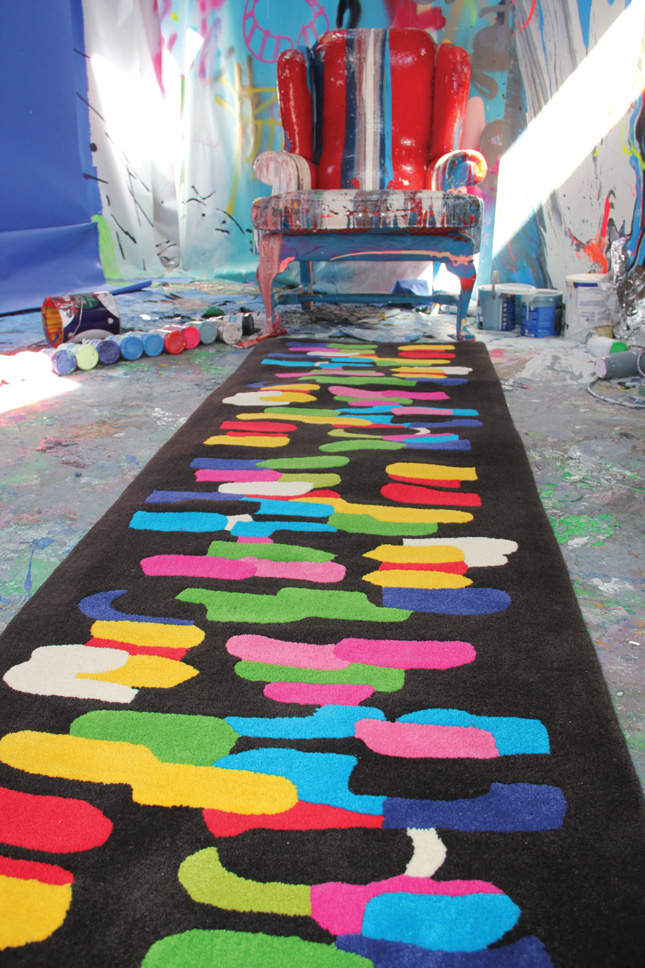 VALUE ADD: "The local St Vincent de Paul shop has served me well: I got a leather swivel egg chair for just €15 and, pre-kids, when I had time, would sit there in the mornings scrolling through Instagram! I have three brass chandeliers I got on DoneDeal, from a hotel clearance, and mixed in with these are Ikea and Zara Home side tables, pillows from Laura Ashley and throws from Penneys, plus loads of plants. I love the natural element plants bring.
I'M GROWING UP: "My last house was very Scandinavian in style, whereas this house is more timeless. I want longer lasting pieces and items that won't date and will last a lifetime. I bought an antique sideboard to use as a changing table when I had my first baby and I love that I will be able to use this is in the future in a different way and maybe even pass it on to her when she has her babies."
Eimear Varian Barry, blogger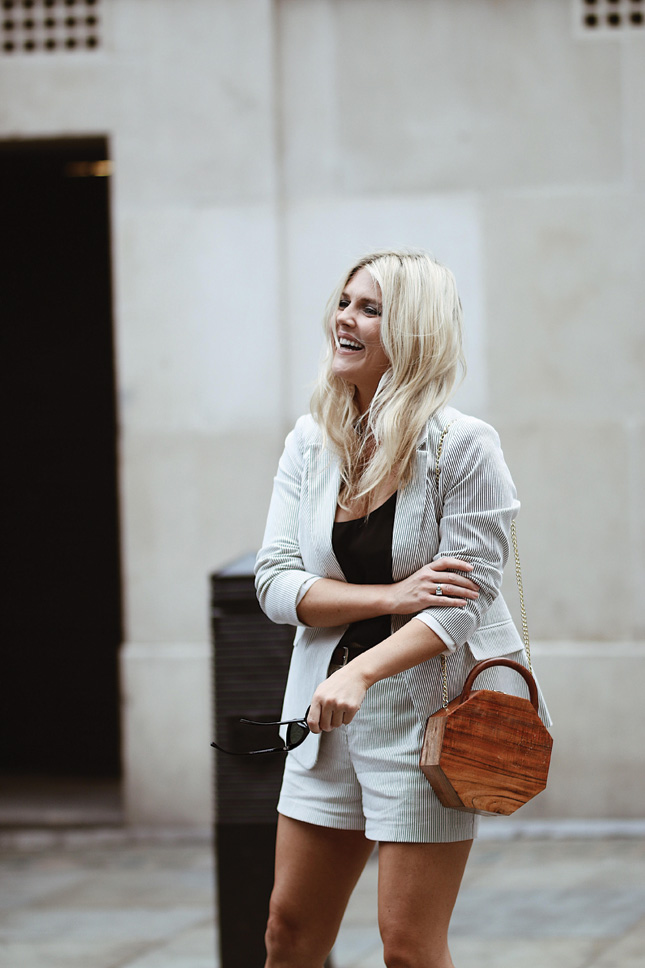 I LOOK ONLINE: "My interior style is quite artisanal and natural – with a touch of glam. When I'm trying to get inspiration, I'll usually decide on a theme, enter it into Pinterest and have my mind blown with inspiration. Then I just pick up bits along the way.
INSPO IS EVERYWHERE: "I love Industry and Folkster in Dublin, and the style of French Connection Home. It's rustic and modern. I just bought some gorgeous little side tables in Monsoon Home, and I've discovered Barker & Stonehouse here in the UK – I've spent ages in their gorgeous shop!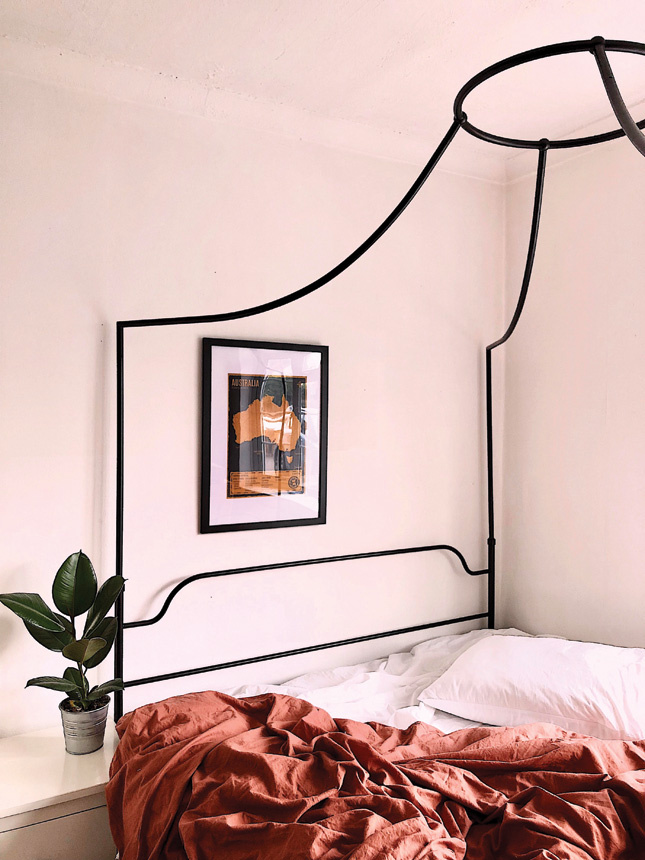 I'M ALWAYS LOOKING: "For a bargain, I can't resist a good charity shop. I always pop in, just to see what's there that day. TK Maxx and H&M Home are also brilliant for stylish, affordable bits.
BUY HERO PIECES: "My favourite piece of furniture is my bed. When I was small, I dreamt of having a four-poster bed, and when we bought our first home a few months ago, I decided I would buy one for it!"
James Kavanagh, social media superstar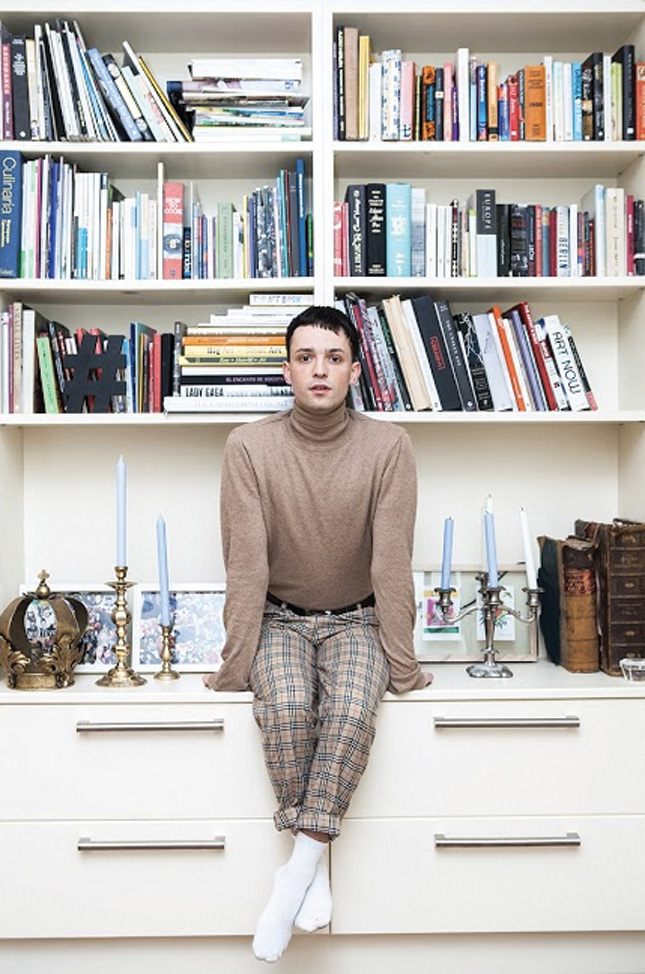 MY STYLE HERO: "I'd describe my style as classic with a contemporary twist – Jasper Conran (@jasperconran on Instagram) has the kind of taste in interior design that I adore. His English homes and how he decorates them make me cry with jealousy!
CANDLES ARE MY COOL: "In my own home, I try to stick to a theme. Being eclectic with furnishings is okay, but I think it needs a loose thread holding it all together. For example, I adore all sorts of candleholders and they flood my house. So even though each room might have a different type of décor, the candelabra tie it all together.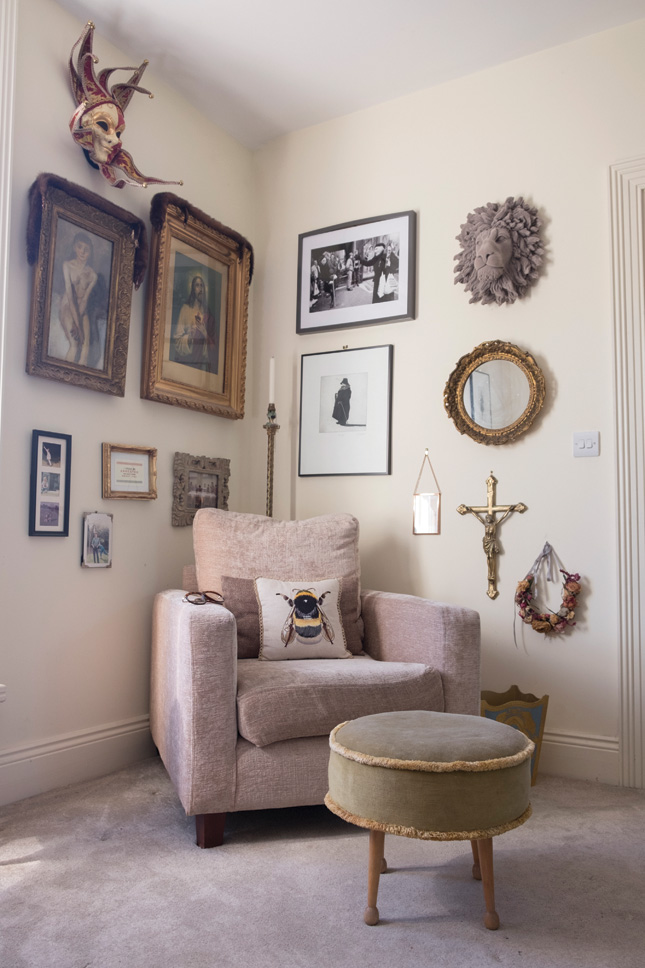 MAKE IT YOUR OWN: "My absolute favourite piece is a walnut chair I got in the Dublin Flea Market – which has just been evicted from Newmarket Square, booooo – for €30. I got the cushion reupholstered in blush pink velvet. So millennial!
FIND HIDDEN GEMS: "I shop all over, but most of my buys come from the Vintage Shop in Phibsorough. It's a treasure trove. For a bargain, I go somewhere like Homesense or TK Maxx. Their homeware sections are heavenly, and so affordable."
Share This Article