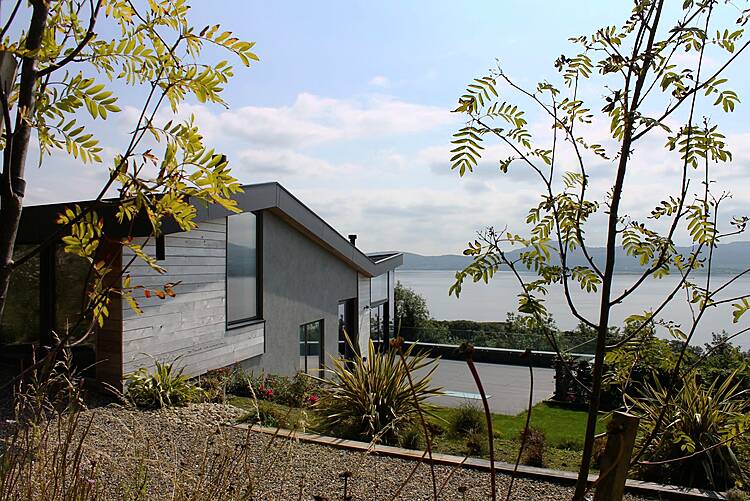 If this is year you're planning to build your dream home, renovate the one you're in or extend, these are our favourite 20 practices who can help you realise your vision, whatever your budget.  
How to...
Find the right architect!
Before you even think about approaching an architect you'll need to have a brief in place.

Collate inspiration to convey the designs you have in mind, as well a list of wants and needs for the finished space.

 

You'll find a comprehensive list of architects by county, skill and building type on the Royal Institute of the Architects of Ireland website (Riai.ie). A good architect can help you with building design, survey drawings, applying for planning and permission and co-ordinating with other consultants and may also have specific qualifications in areas such as conservation and urban design. 

 

Make a shortlist of those whose projects you like. Ask to see their portfolio, check out their website and meet them in person to make sure you get along.

 

A personal recommendation is always a good starting point, so too is seeing completed projects in person. 

 

Compare fees (which is either an agreed lump sum or a percentage of the build cost) and consider the amount of involvement you want. It's good to have one point of contact (whether that's you or a contractor) to prevent confusion and mixed messages – and to keep the project on track and on budget.  

 
Here are some of Ireland's top architectural firms!
Bright Design Architects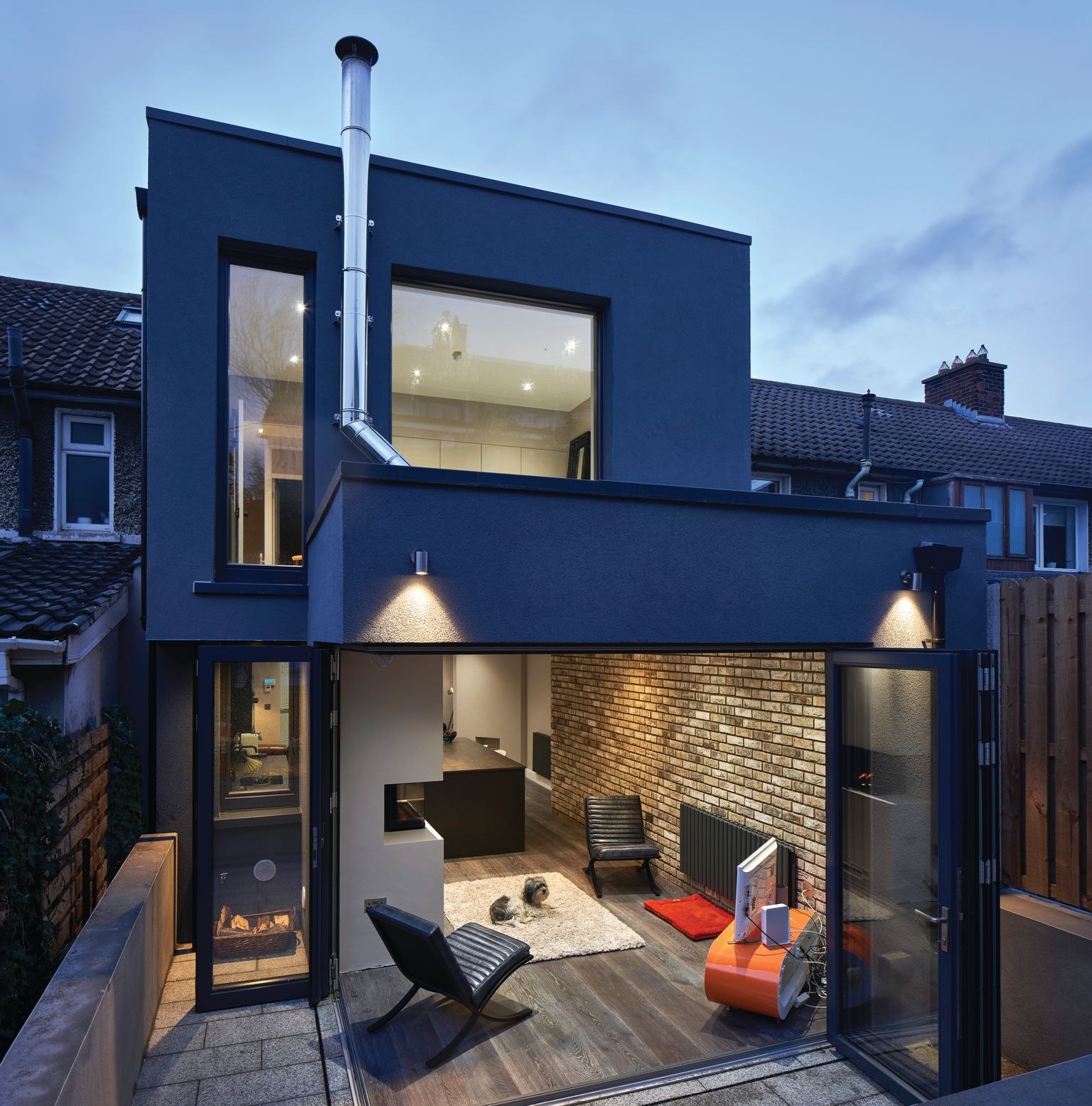 Drawing on their shared background working for renowned Irish architectural firms, Alan Burns and Michael Frain set up Dublin-based, Bright Design Architects in 2012. Now the pair are surrounded by a tight-knit, talented team and have recently expanded to a new studio in Booterstown. Their portfolio encompasses a diverse selection of residential projects of all scales and budgets, although they're best known for their innovative and transformative approach to some of Dublin's humble ex 'corpos'. Bda.ie 
Buckley Partnership Architects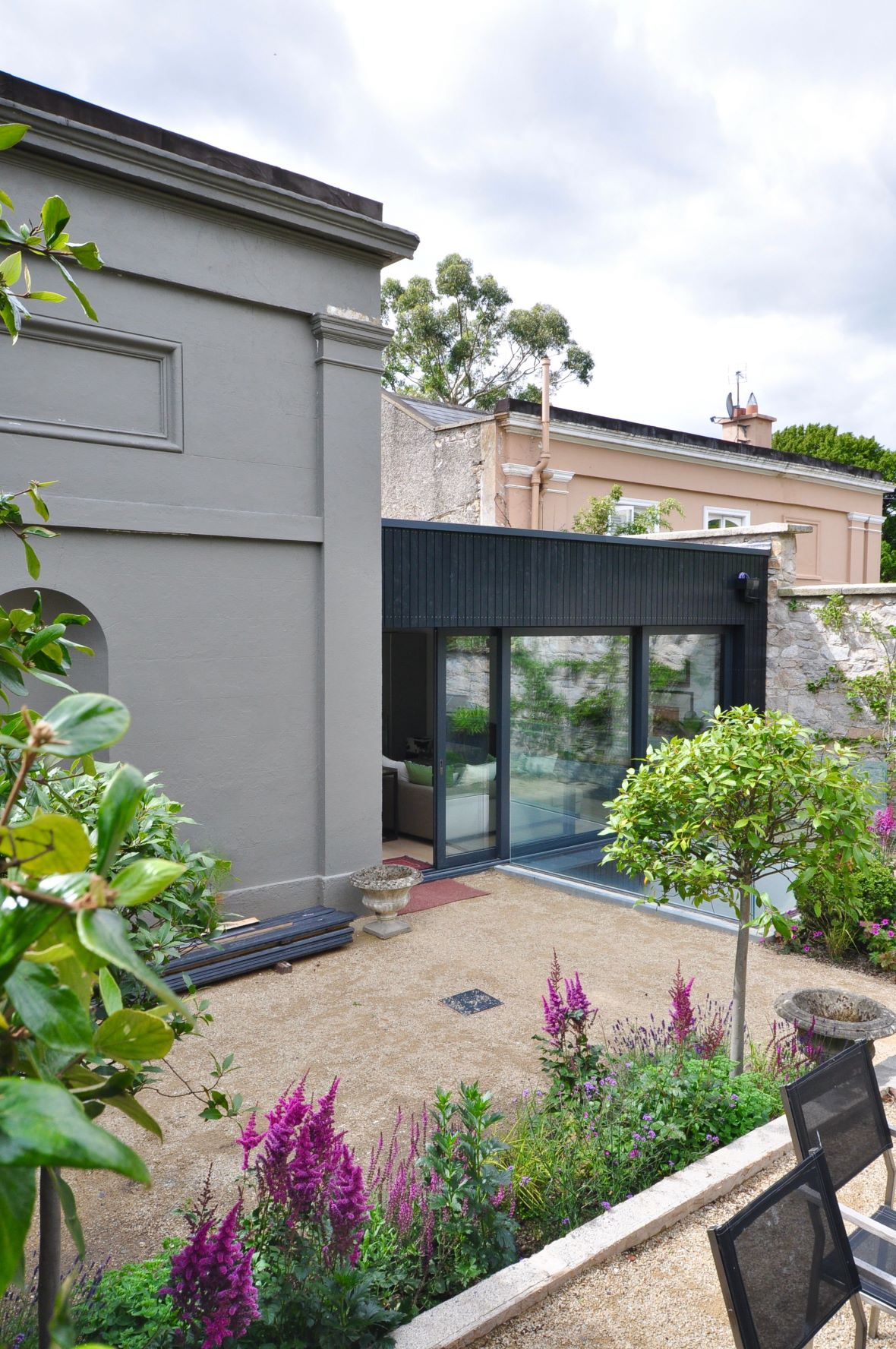 Headed up by Adrian Buckley, BPA is a multi-disciplinary studio with a strong focus on small space solutions, new builds and conservation. The Wicklow practice's portfolio is peppered with stand-out projects including a reconfigured ornate Victorian mews, a sustainably minded, Alvar Aalto-inspired 1950s detached and Peat House – a turf-like brick new build sandwiched in between two Victorian terraces in Dublin's Oxmantown Road. "We love contrasting beautiful original features and bringing them into the 21st century with fresh, dynamic and contemporary layouts," says Adrian. Bpa.ie 
Courtney McDonnell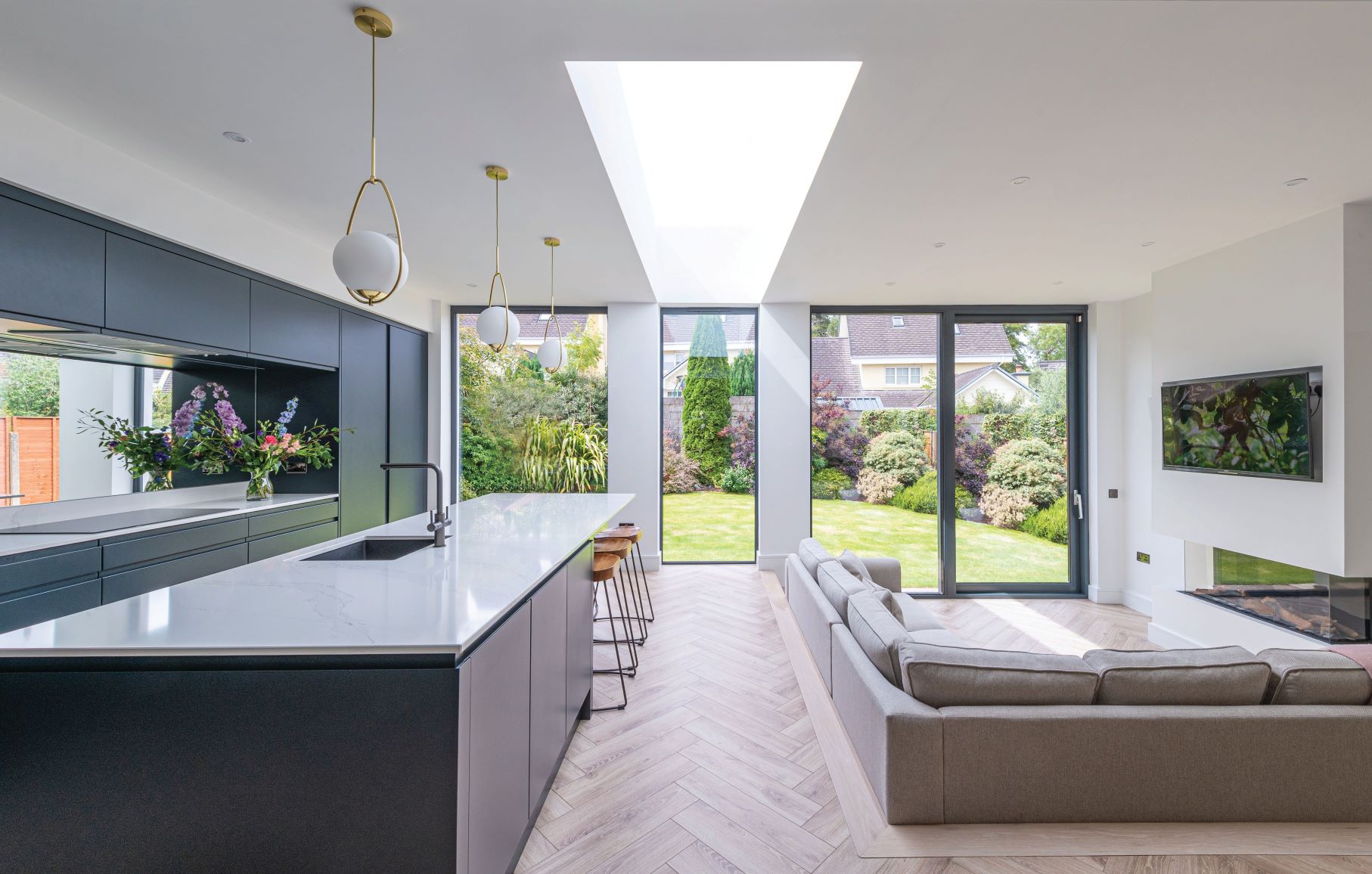 Courtney McDonnell is a Dublin-based practice specialising in high end residential design, from innovative urban house extensions on challenging sites to thoughtfully designed new builds in the countryside and everything in between. "As a practice, we are passionate about creating unique solutions that ignite joy and have a significant impact on people's lives," says Courtney who prioritises a collaborative architect-client relationship in all her projects. Courtneymcdonnell.com  
DMVF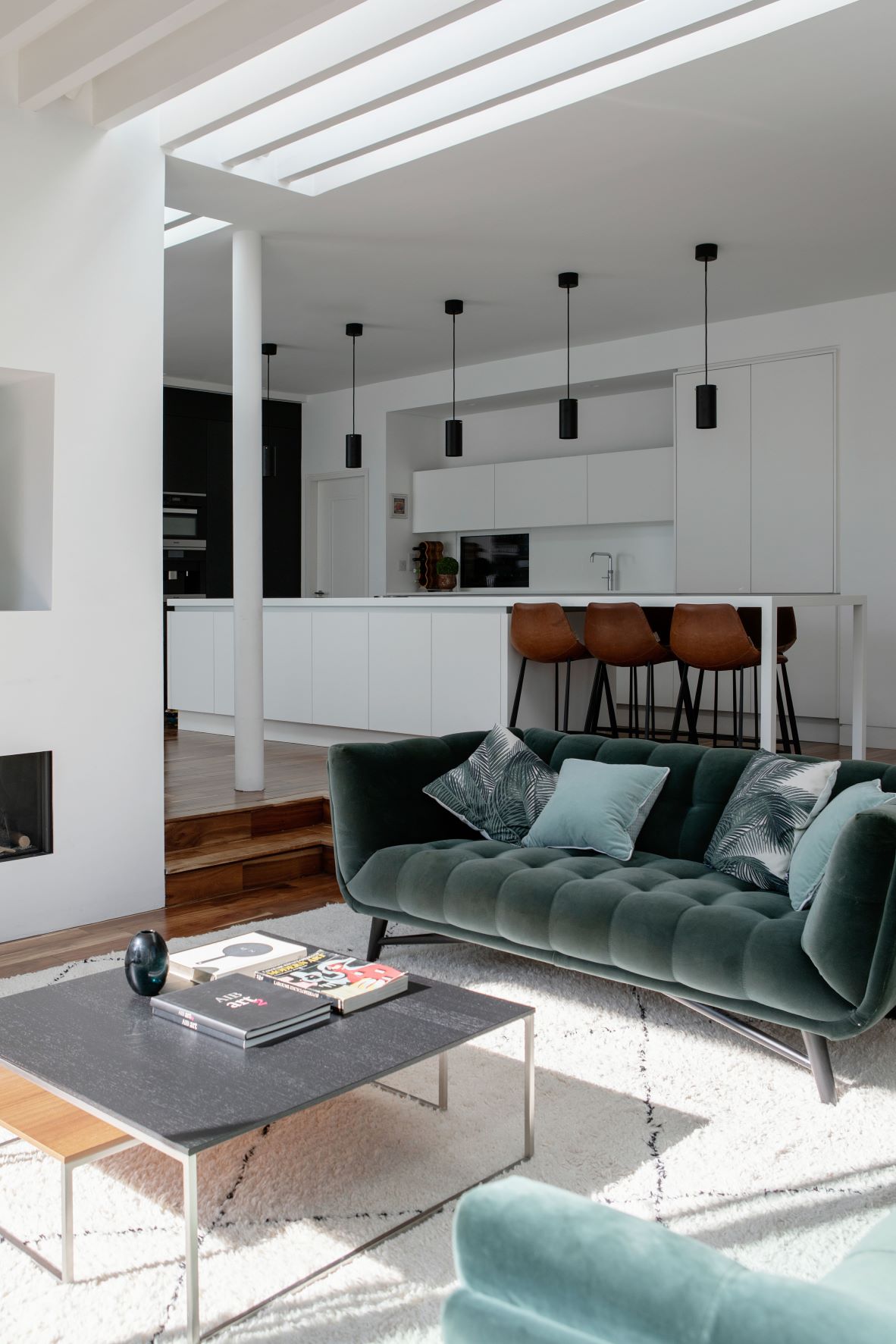 This pioneering collective needs no introduction. Spearheaded by Colm Doyle, Lisa McVeigh and John Flood, DMVF's eclectic portfolio covers stand-out extensions, site-sensitive new builds and sympathetic period renovations - underpinned by a deep appreciation for conservation and energy efficiency. They've won multiple awards for their visionary designs (two dilapidated Georgian townhouses reimagined as a modern apartment, anyone?) and even co-authored a book on renovating and extending: Make the Home You Love. Dmvf.Ie 
McCabe Architects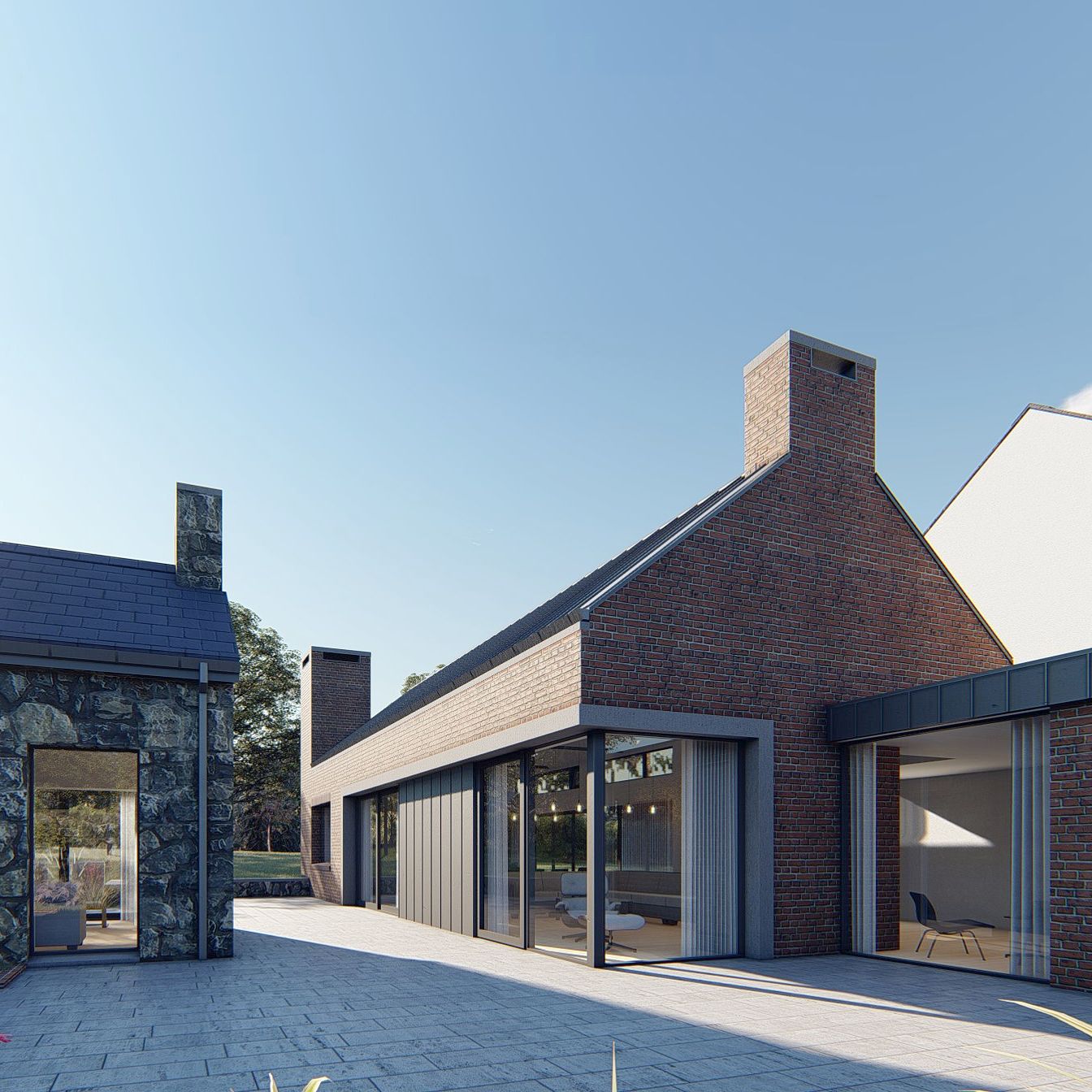 Architect Declan McCabe is well versed on the challenges of designing dwellings with minimal scarring on the landscape. His practice, with offices in Donegal and Sligo, has created a number of contemporary one-off builds carved into the contours of the earth all over the hills of Donegal from Mountcharles to Malin – including his own at Cullinboy. Such is their mindful approach they've been shortlisted for Residential Project of the Year 2020 for 'Forest House' - a home and studio for a nature photographer - in the Irish Construction Industry Awards. McCabearchitects.ie  
2020 Architects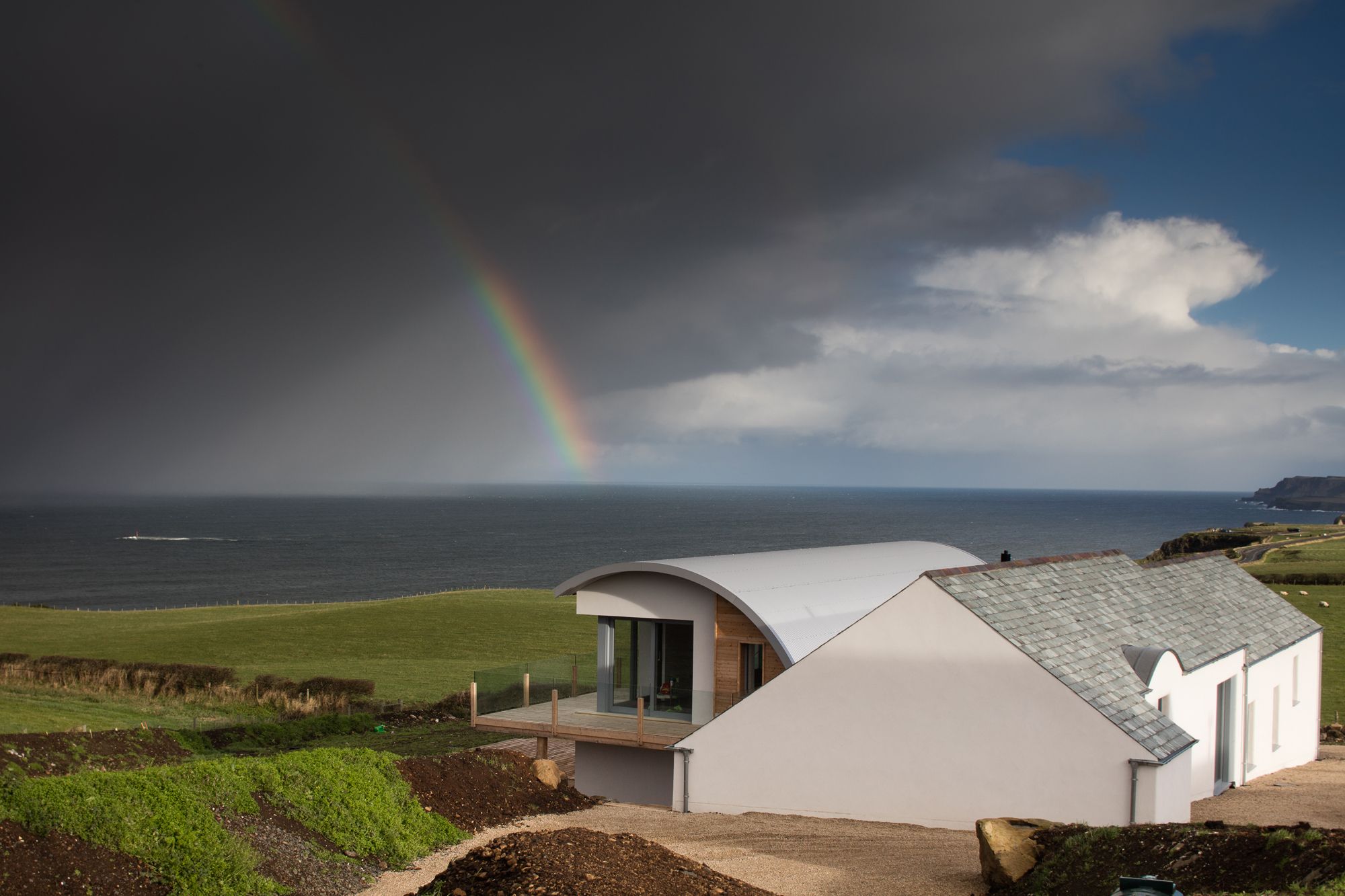 'Creating beautiful spaces for living, working and enjoying' is the guiding principles of the Northern Ireland practice headed up by Gareth Boyd, Michael Howe and Richie McKinney. From a converted 100-year-old stone forge to a reimagined, copper clad 1960s bungalow, its projects challenge the modern vernacular. Current work includes an uncompromising extension to a listed building in Belfast (the subject of a BBC documentary) and a 5,000sq ft grass-roofed, shuttered concrete structure that cantilevers off a cliff over the North Atlantic Ocean in Cushendun. 2020architects.co.uk 
Robert Bourke Architects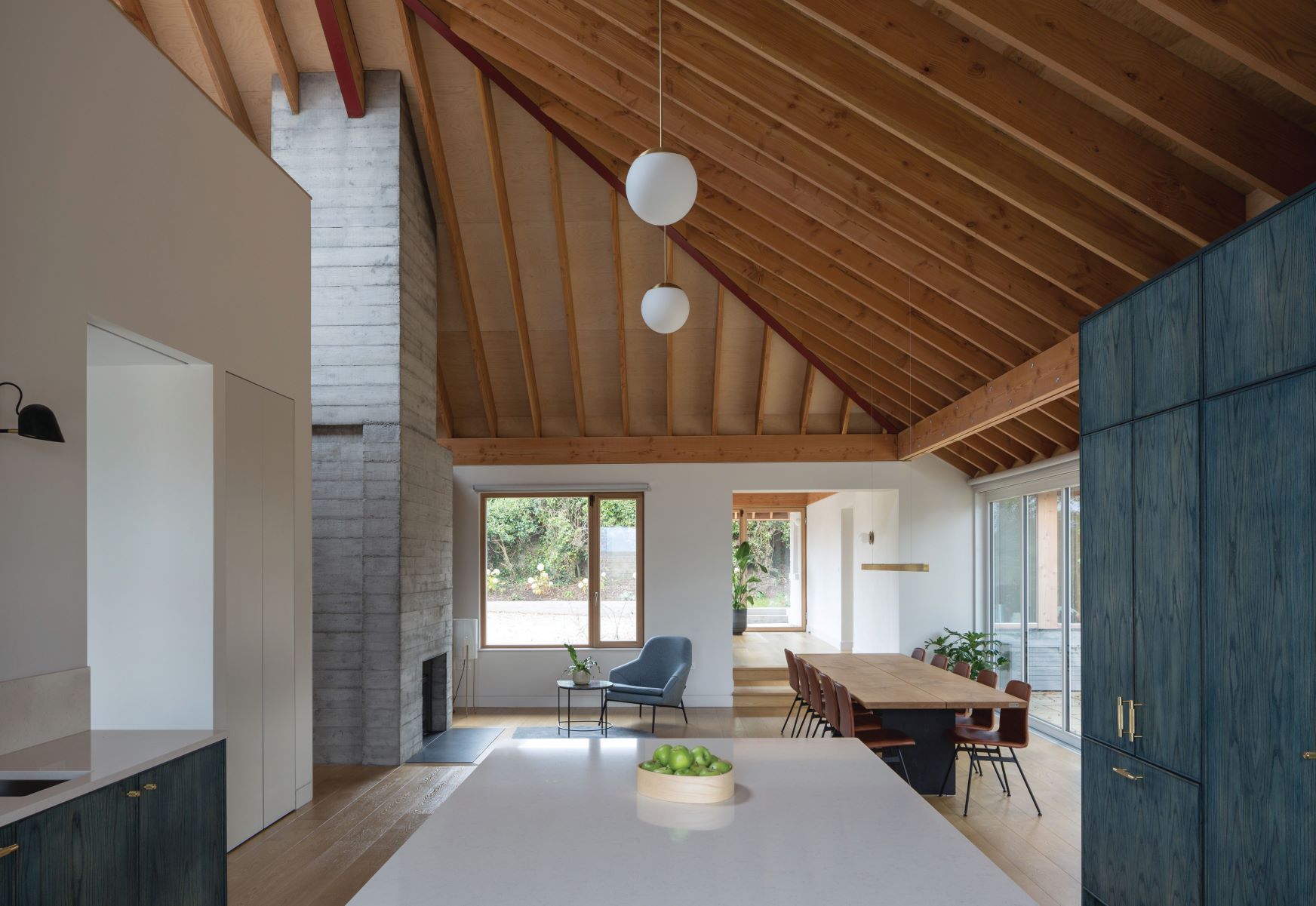 There's a quiet, understated luxury to Robert Bourke's material rich work. Projects like Pavilion House (winner of the Wood Awards Ireland 2020 ), Tenters Triangle and Haddington Park may look simple (at least on the outside), but they are as multi-layered and complex as the sites in which they sit. Set up in 2010, Robert's Dublin-based practice is underpinned by a desire to create architecture that is "socially conscious, environmentally responsible and timeless in its aesthetic." Rba.ie 
Scullion Architects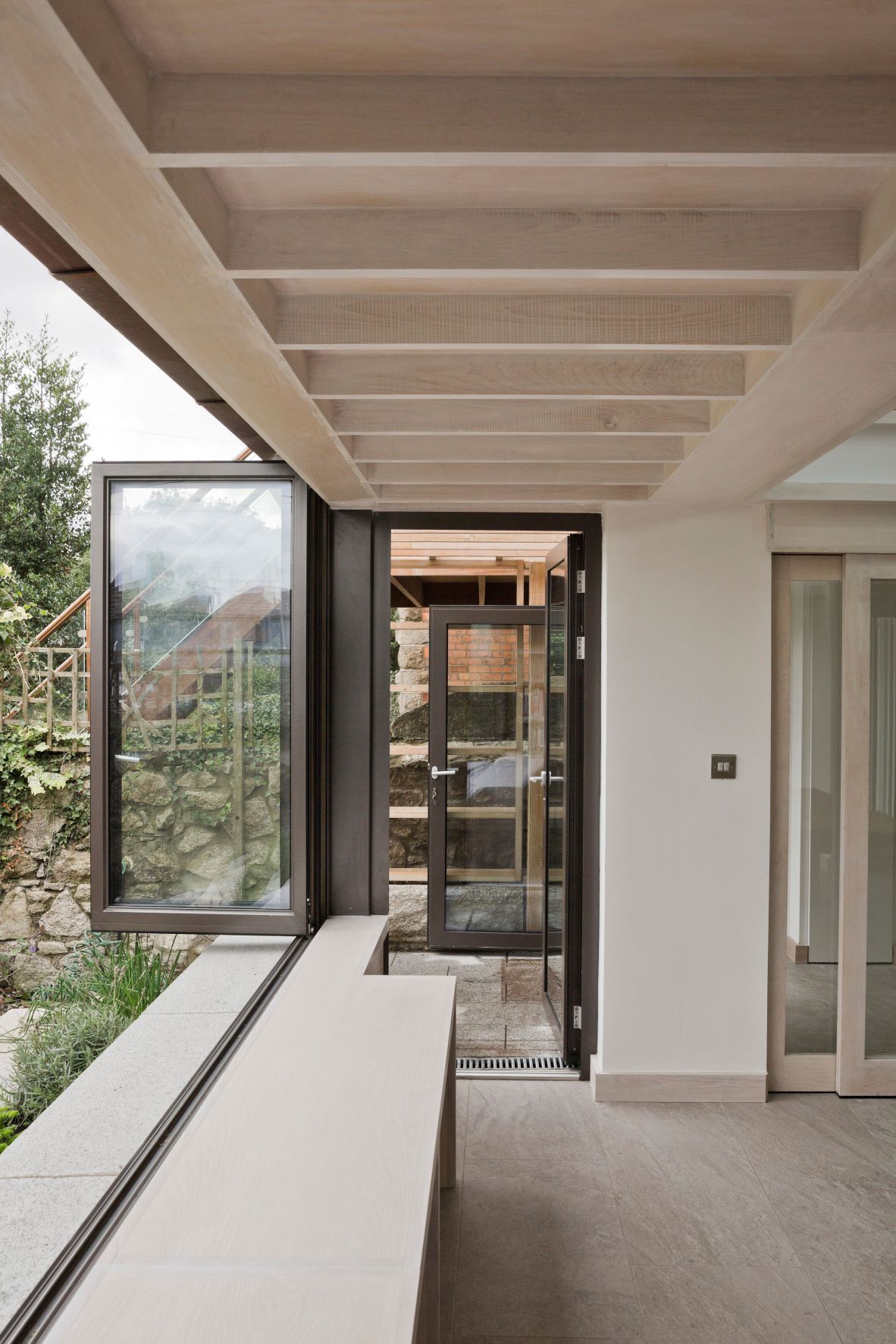 Dublin-based Declan Scullion's approach to architecture is "informed by a careful and inventive attitude to both materials and construction". His projects demonstrate a real understanding of the power of transformative additions. With Grand Canal Street it's a charred-larch tower to the rear of a Victorian three-storey terrace while Glass Ribbon sees a 1930s semi wrapped in a striking glazed sunroom with copper parapet. A current project involves the insertion of a corrugated metal and mirrored glass two-storey structure within the shell of a single-storey artisan cottage in North Dublin City Centre. Scullion.ie 
Sketch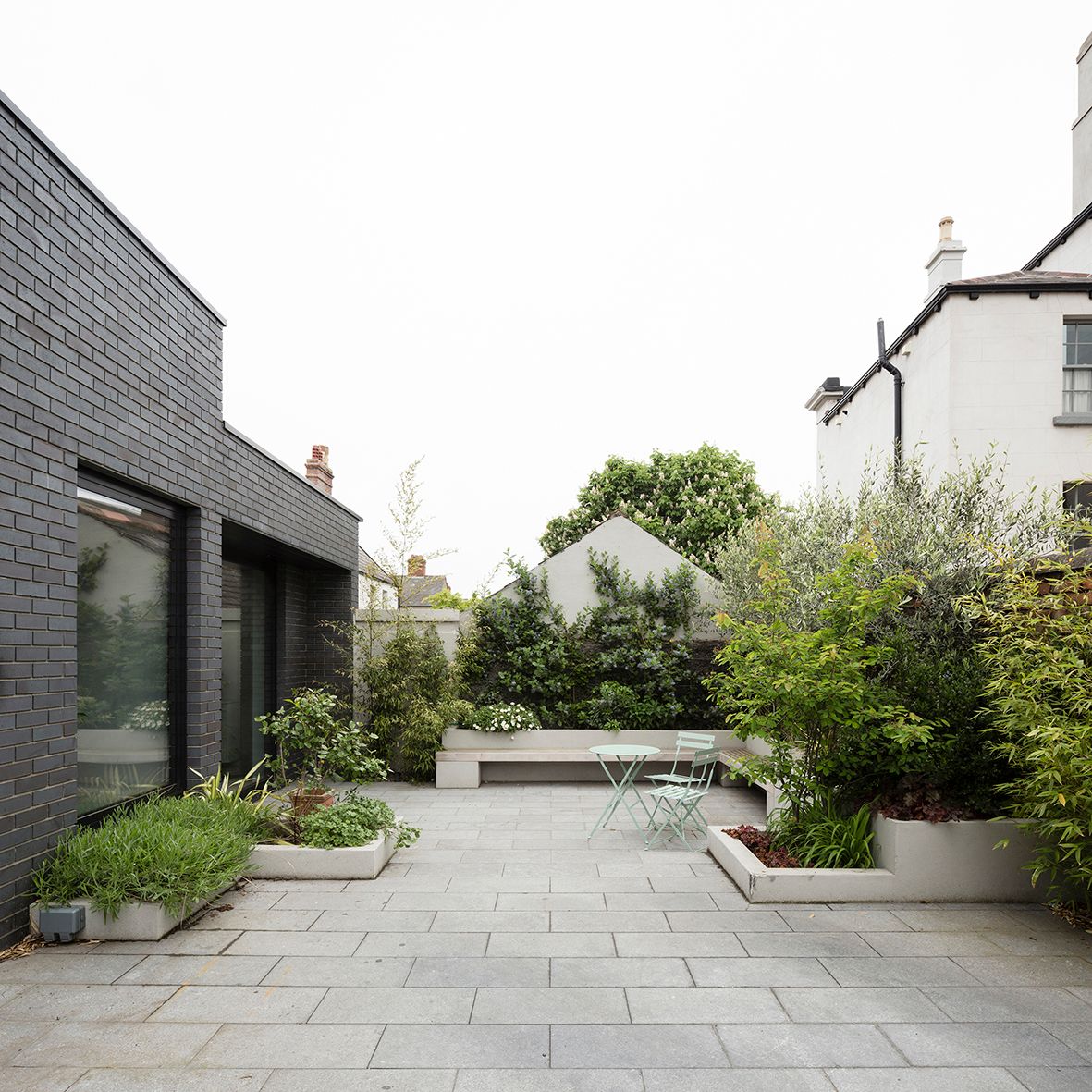 Founded by John Nolan In 2015, Sketch Is an award-winning multi-disciplinary, Dublin-based practice that likes to experiment with innovative construction techniques to create sustainable, site sensitive, "unique and immersive spaces that are informed by context, refined through craft and inspired by its owners." The studio's residential work covers one-off new builds, historical refurbishments and extensions. Sketcharchitects.ie  
GKMP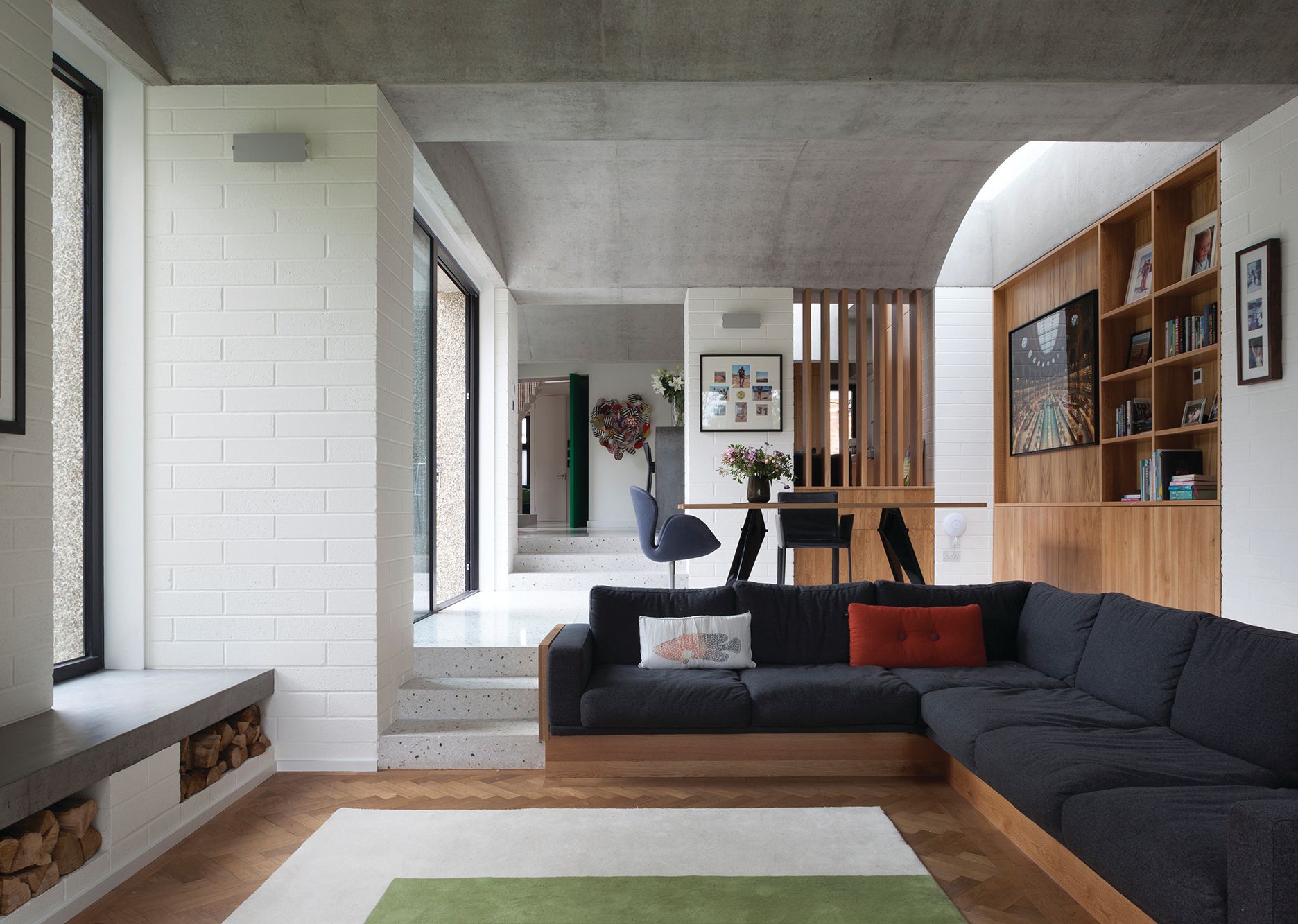 Grace Keeley and Michael Pike's multi award-winning, Dublin-based studio has a portfolio that's extensive as it is impressive. But it's their innovative approach to updating existing buildings that really sets it apart. From a reimagined vaulted concrete house in Sandymount (nominated for an EU Mies Award 2019) to a cranked, terracotta tile-clad extension in Glenageary and a colour-coded sleeping zone in Dublin 4 (Winner Best House Extension, RIAI, 2019), their passion for detail and the unexpected imbues every project. Gkmp.ie 
Studio Red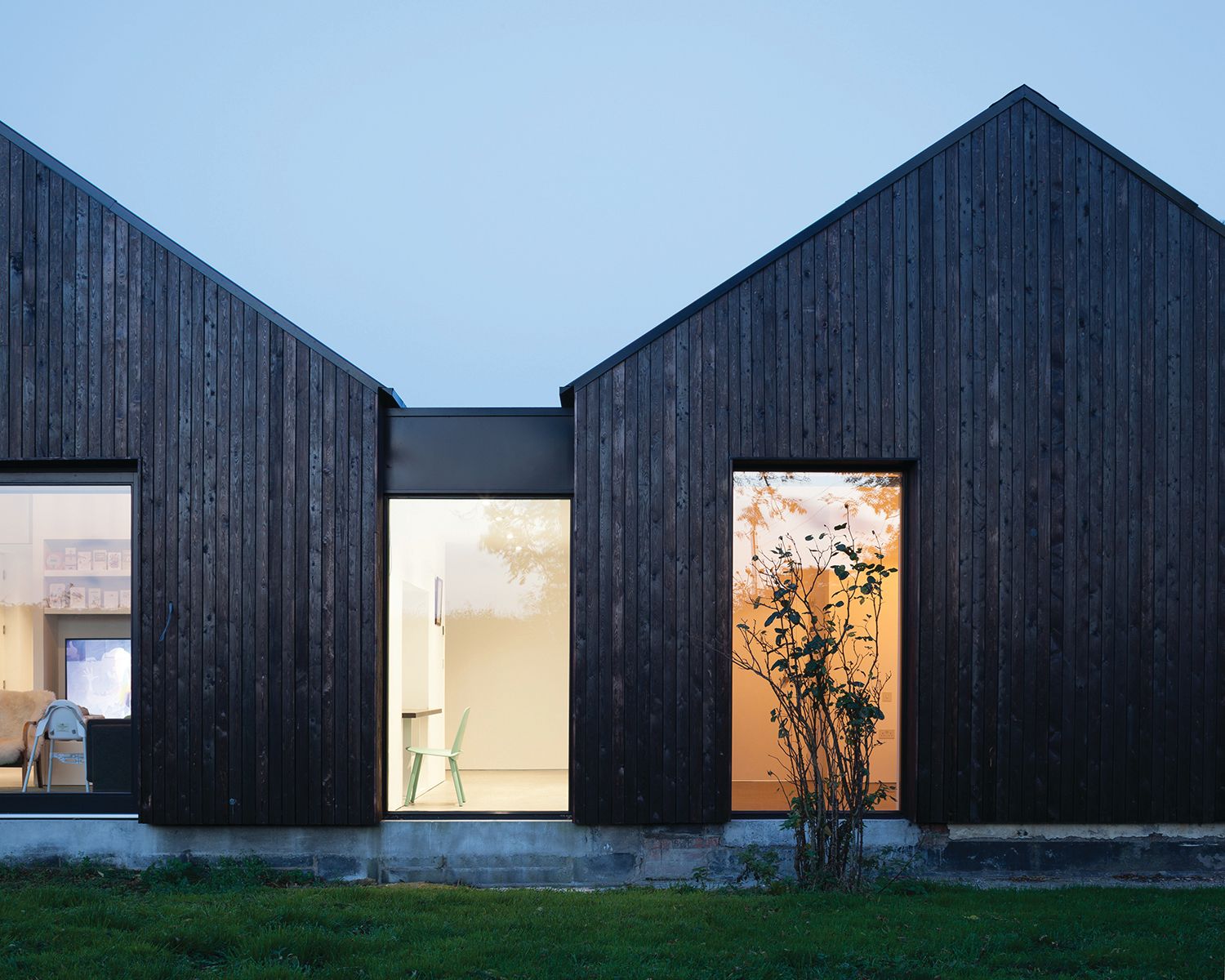 A sensitive approach to building in the landscape and reviving older properties defines Gráinne Dunne's and Nicola Ryan's work. "It's a great privilege to be able to improve people's lives through the provision of high quality spaces," say the duo who prioritise energy efficiency in all their projects. Portfolio highlights include Blackened Timber House in County Meath and Farmhouse Extension whose material palette and proportions take their cue from local vernacular buildings. Studiored.ie 
Ryan W Kennihan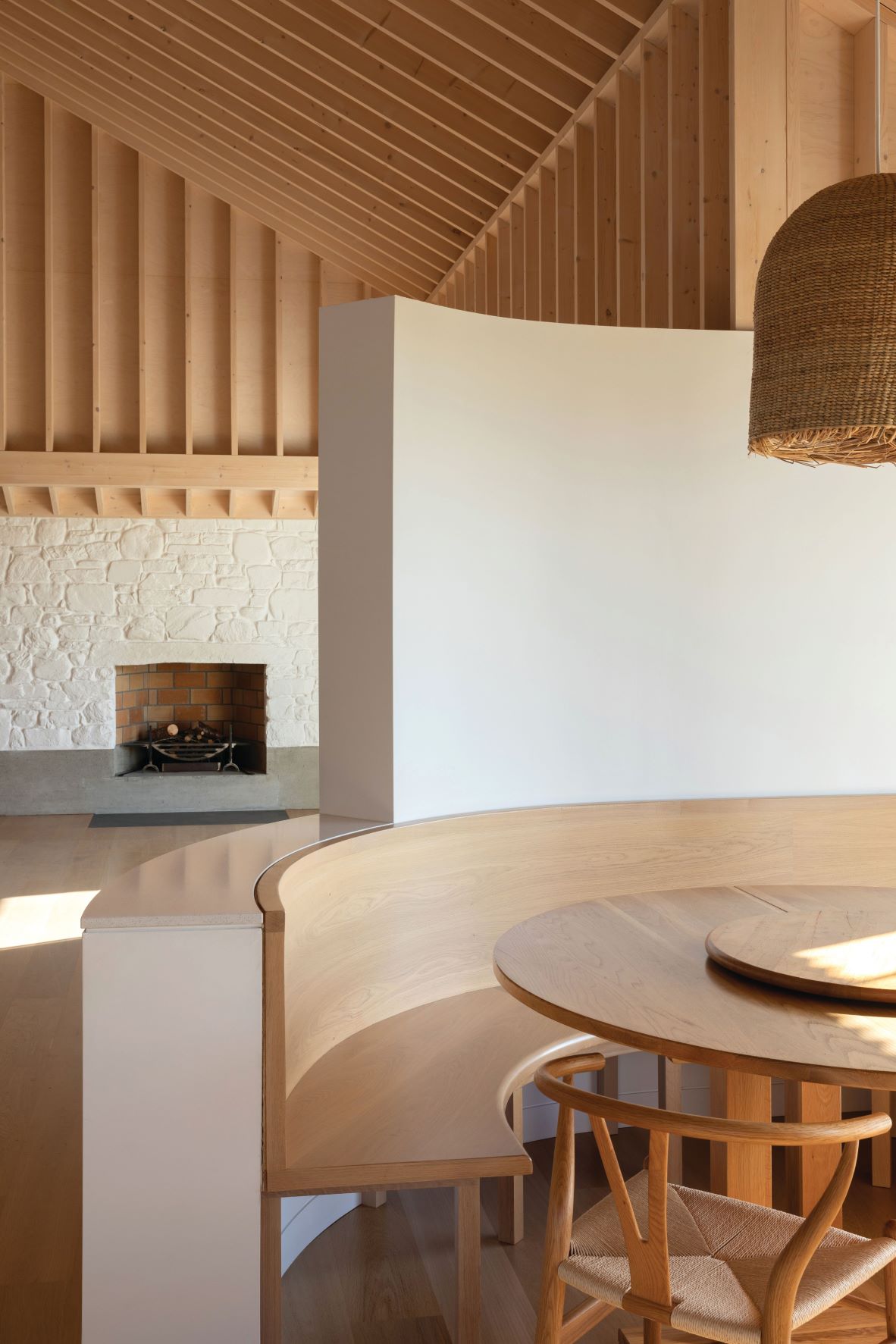 When he's not lecturing at the Dublin School of Architecture, Ryan and his team are creating considered, characterful buildings (Baltrasna House) and breathing new life into tired family homes (Kenilworth Park - a Mies Van Der Rohe Award nominee 2022). The practice is committed to the creation of 'buildings designed with durability and permanence' underpinned by an uncompromising eye for detail and appreciation of natural materials. Rwka.com 
McGarry-Moon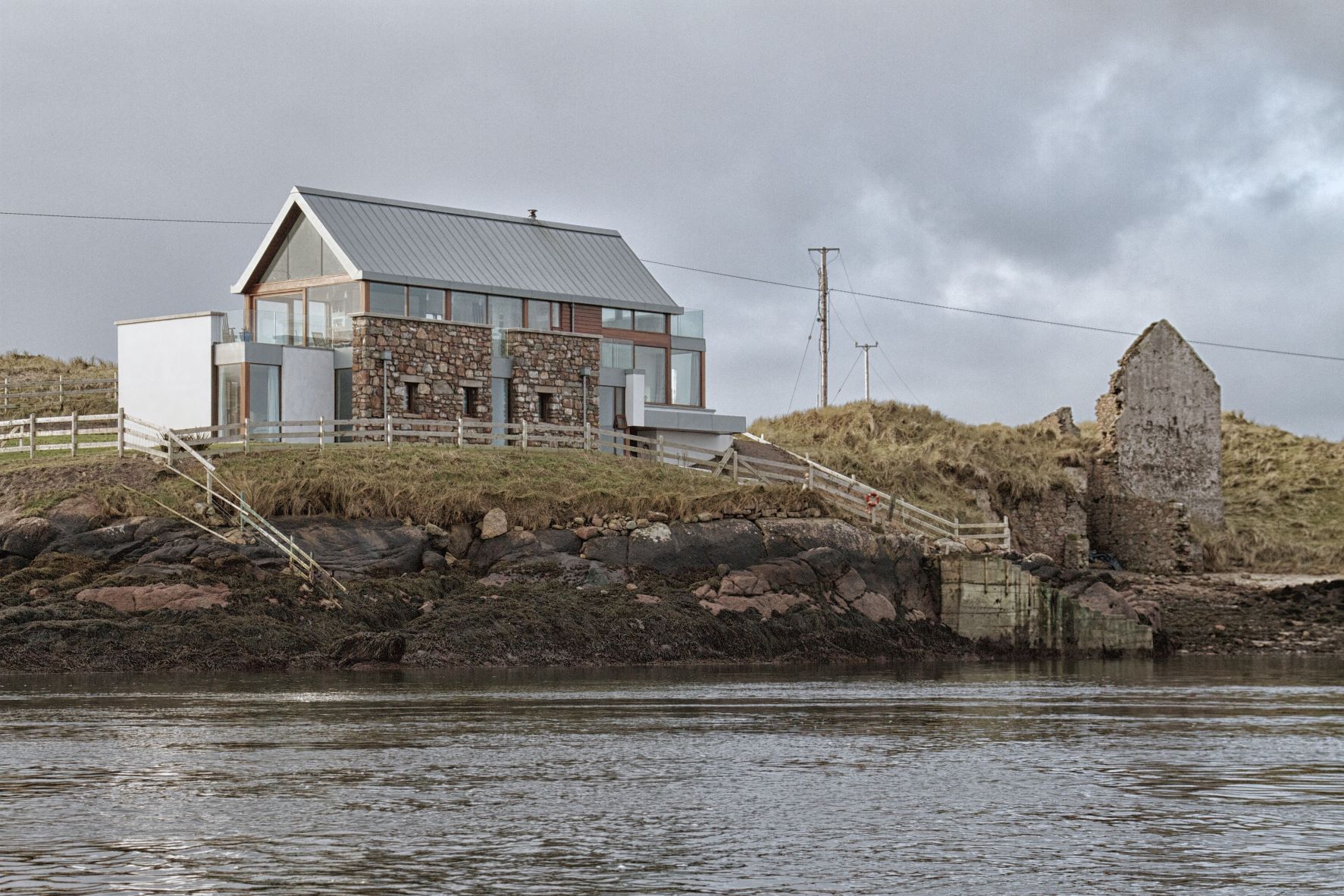 Multi award-winning duo Jessica McGarry and Steven Moon's passion and endless optimism for architecture is evident in everything they produce. Their extensive portfolio includes a mix of country and city homes, across Ireland, the UK and throughout Europe. "Our work over the last 17 years illustrates an aptitude to create beautiful bespoke architecture that whilst contemporary, sustainable and environmentally conscious is also of its place," says Steven. McGarry-Moon.com 
Anois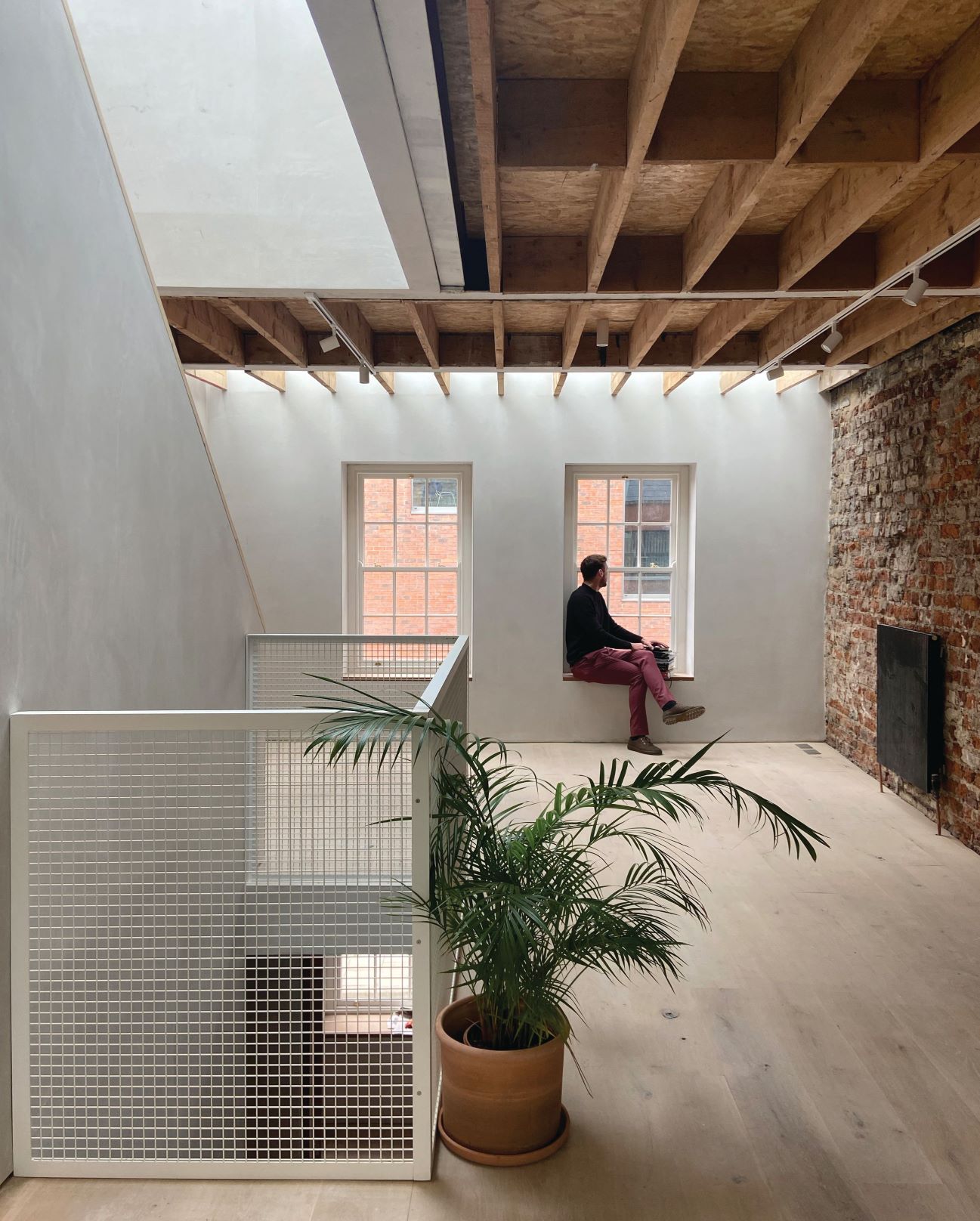 Niamh Chambers and Declan Crowley create architecture with an 'enduring and meaningful impact' guided by the principles of sustainability, affordability and accessibility. Founded in 2016, this emerging Dublin-based practice came to the fore last year when it was commended for an RIAI Future Award. Their work includes a passive home in County Meath (Diamor) and several imaginatively reconfigured homes and extensions (Tile House and Fairview). Studioanois.com 
Slemish
Design Studio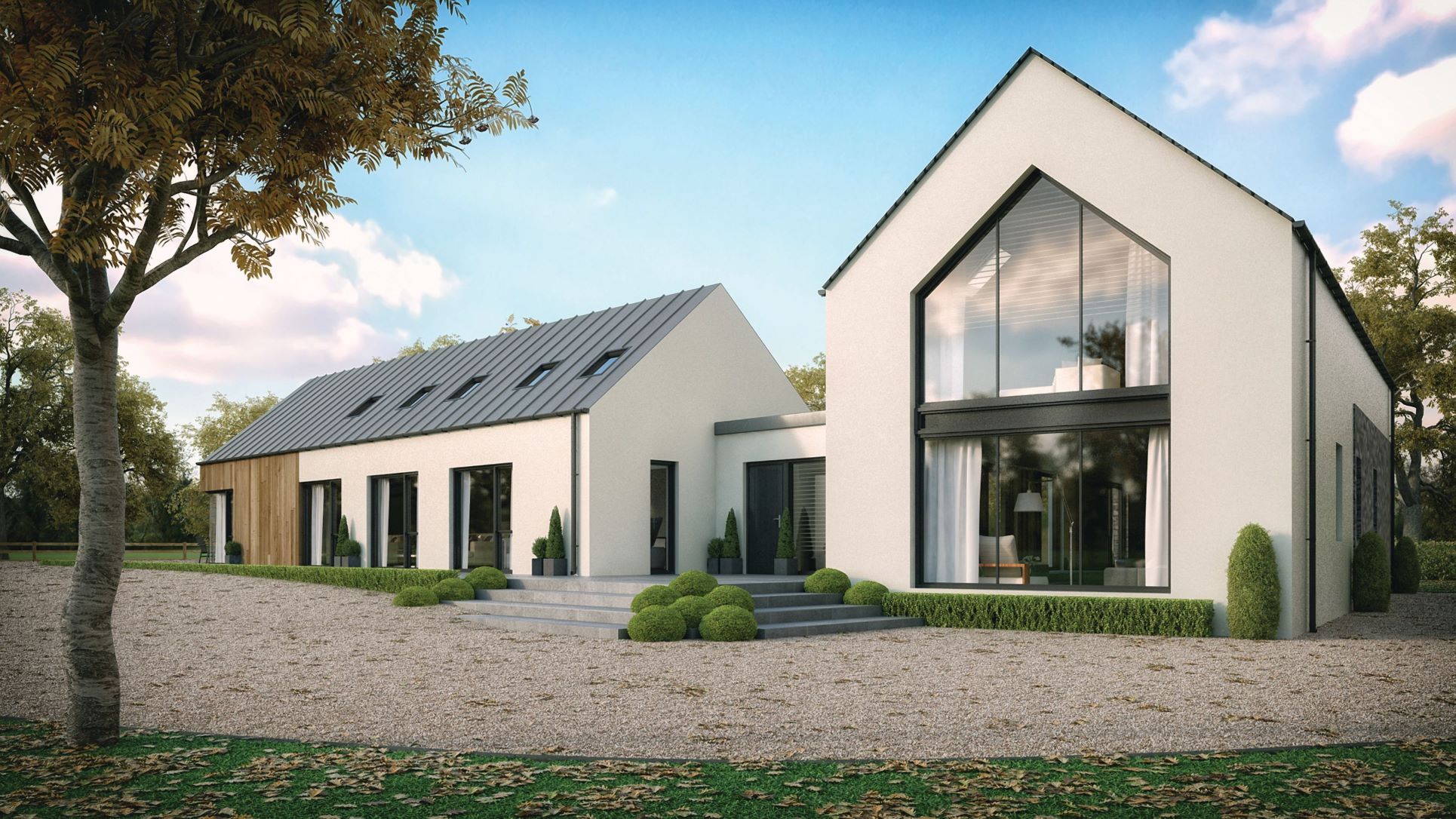 Founded in 2012 by Steven Bell and Joe Magill, the Ballymena-based practice prides itself on its client-centred approach and 'using local traditions and materials appropriate for each site, while always ensuring that the design and functionality is never diminished." Their diverse portfolio includes bespoke modern homes, sympathetic barn conversions as well as eye-catching extensions and renovations throughout Ireland and the UK. Slemishdesignstudio.co.uk  
LiD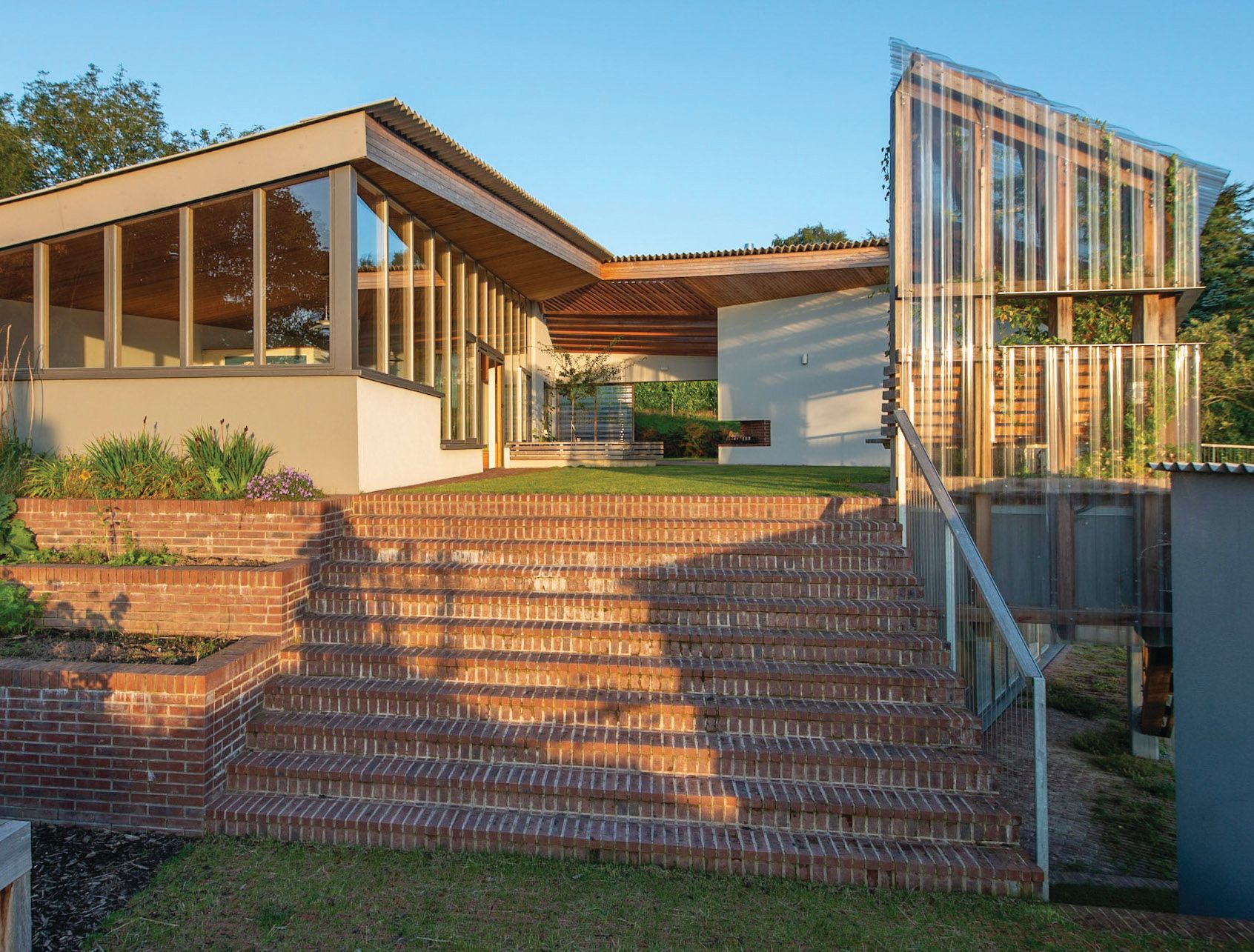 Established in 2003 by Dougal Sheridan and Deirdre McMenamin (and later joined by Matthew Beattie and Padraig Flynn), with offices in Donegal, Belfast and Germany. LiD's award-winning work focusses on integration, sustainability and user experience, in particular "the potential of outdoor rooms to create connections between domestic living and the landscape." This approach is highlighted in projects like Gallery House, New Zealand, which sees an autonomous corrugated metal and polycarbonate-clad studio 'parked' beside a converted barn and Butterfly House, Leitrim, with its loggia-style extension. Lid-architecture.net  
Amanda Bone Architecture 

Amanda Bone may be the new judge on RTE One's Home of the Year (Tuesdays at 8.30pm), but she's no stranger to architecture and design. Her eponymous, award-winning Dublin-based practice specialises in bespoke contemporary new builds and the conservation and refurbishment of protected structures. She describes her work as timeless, restrained and unobtrusive. "I strive to make the most of orientation, to provide light-filled, calm and uncluttered spaces with clean lines and always with an emphasis on strong visual connections both internally and externally," says Amanda. Amandabonearchitects.ie   
John McLaughlin Architects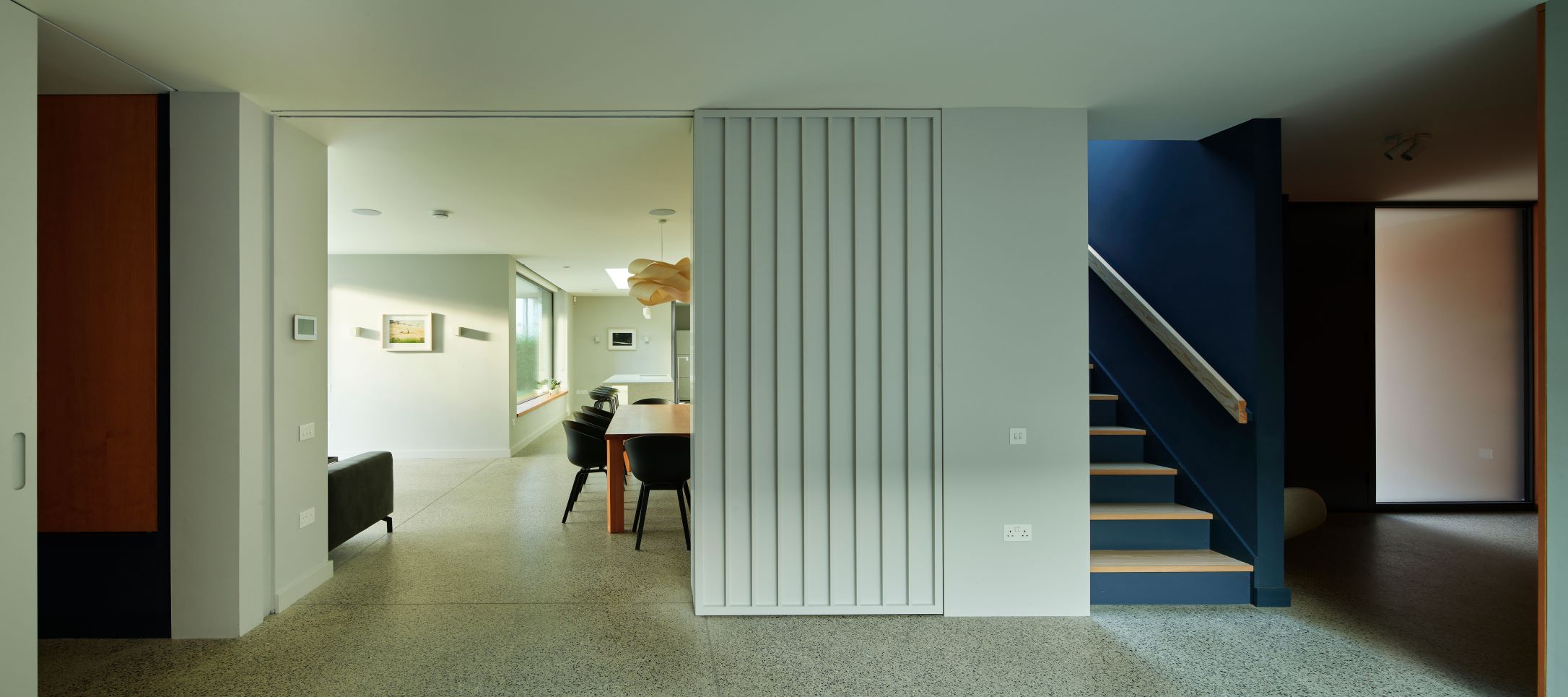 The Dublin-based practice led by John McLaughlin and Aoibheann Ní Mhearáin specialises in new-builds that "use natural, sustainable materials to make light-filled and textured spaces that offer respite from the pace of modern life." Their mindful approach focuses on the connection to gardens and landscapes as an extension of domestic space. Since winning RIAI 2015 Emerging Practice Award they've proved their mettle with Mariner's Mews, a blackened larch-clad floating box on an infill site in Dublin and an innovative courtyard link to a renovated Victorian terrace in Portobello. Johnmclaughlin.ie 
ODKM Architects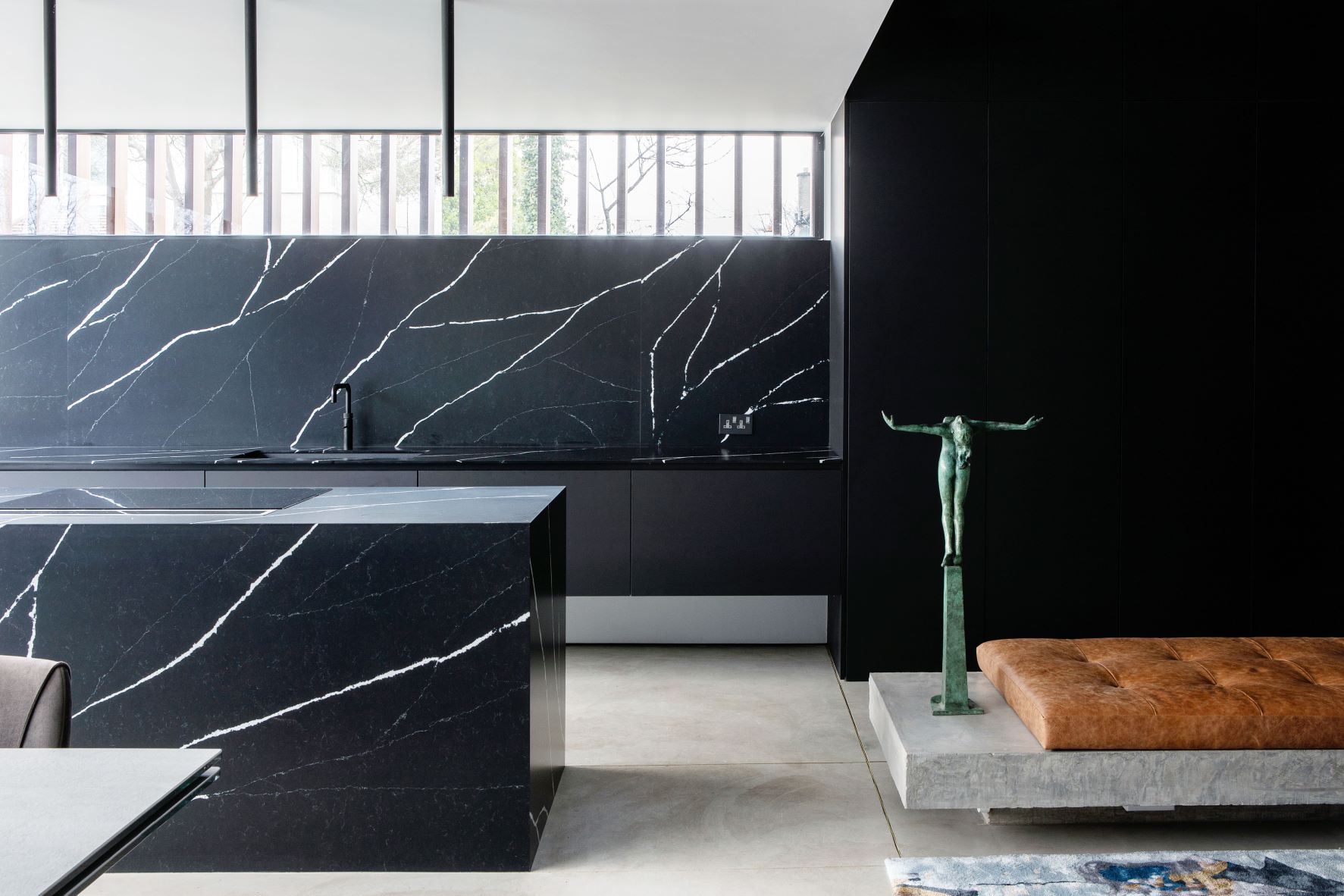 A young, creative collective formed in 2009 by Declan O'Donnell, Ciaran McCoy and Barry Kane, ODKM's approach to architecture can best be described as holistic. "Ultimately, buildings are about people. "We believe in quality driven design to create environments with a sense of place that improve our lives and make us happier," says the founders. The practice specialises in light-filled, contemporary one-off builds that are 'full of surprises', such as Rathfarmham, although their strength lies in transformative extensions to period style properties, like Leeson, a renovated Georgian home with a striking Corteen steel-clad extension. Odkmarchitects.com 
MacGabhann Architects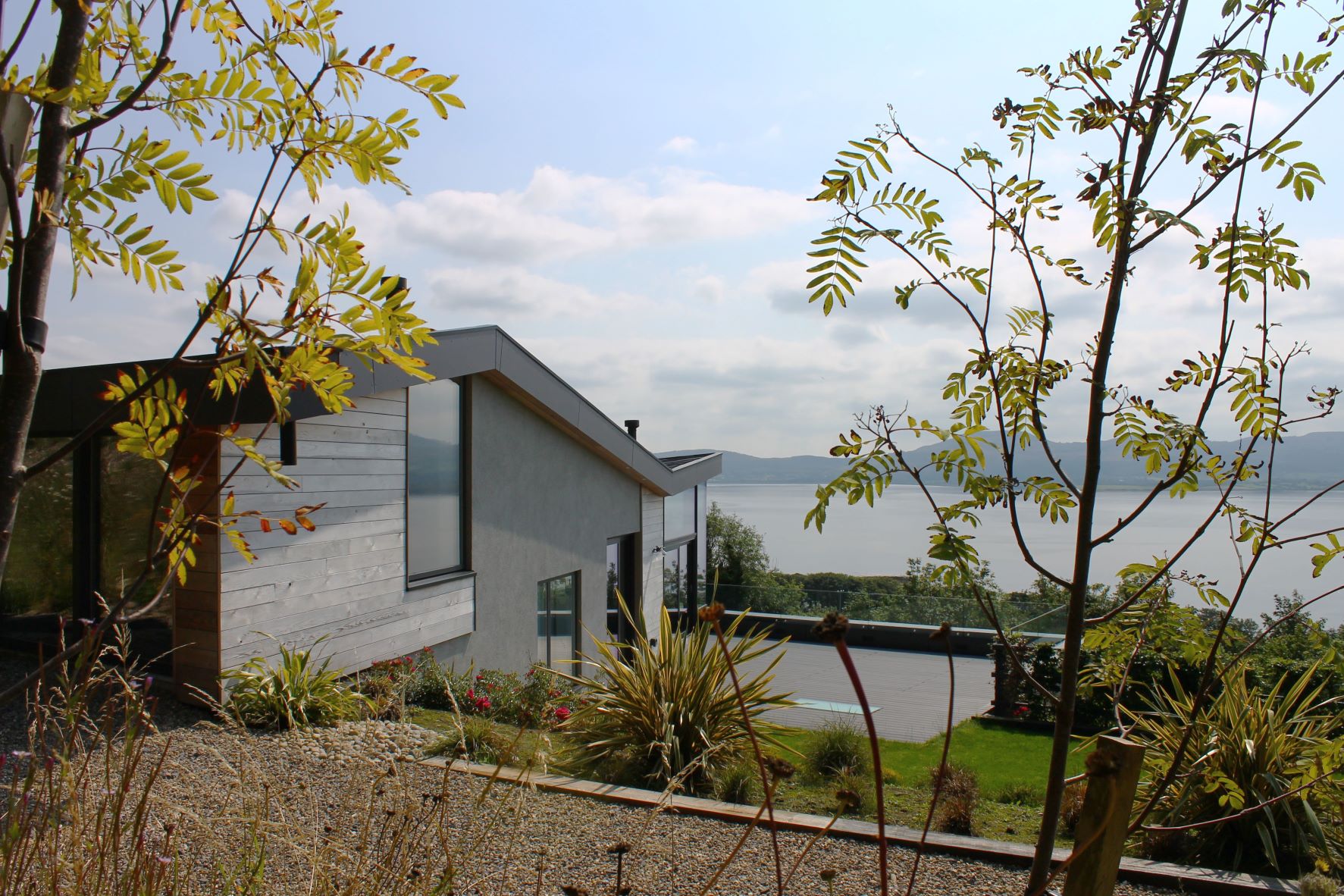 Brothers Tarla and Antoin MacGabhann previously worked for Daniel Libeskind and leading design and engineering consultancy WS Atkins before joining their father Antoin snr. in the award-winning family practice in 1997. With client care at their core of their design philosophy, the team's work focuses on transmutative refurbs and one-off builds that combine boldness with simplicity while responding sensitively to their rural landscape. Portfolio highlights include a dolmen-inspired house overlooking Lough Swilly and Tuath na Mara, a zinc-clad home for a marine biologist with a zig zag roof inspired by a wave-like form of kelp. Macgabhannarchitects.ie 
Words: Róisín Carabine  
Imagery courtesy of the firms
Share This Article