From Maranta and Calathea to Philo and Fiddle Fig, attention-grabbing houseplants are totally growing on us, and the pattern play that goes along with it is only to be welcomed.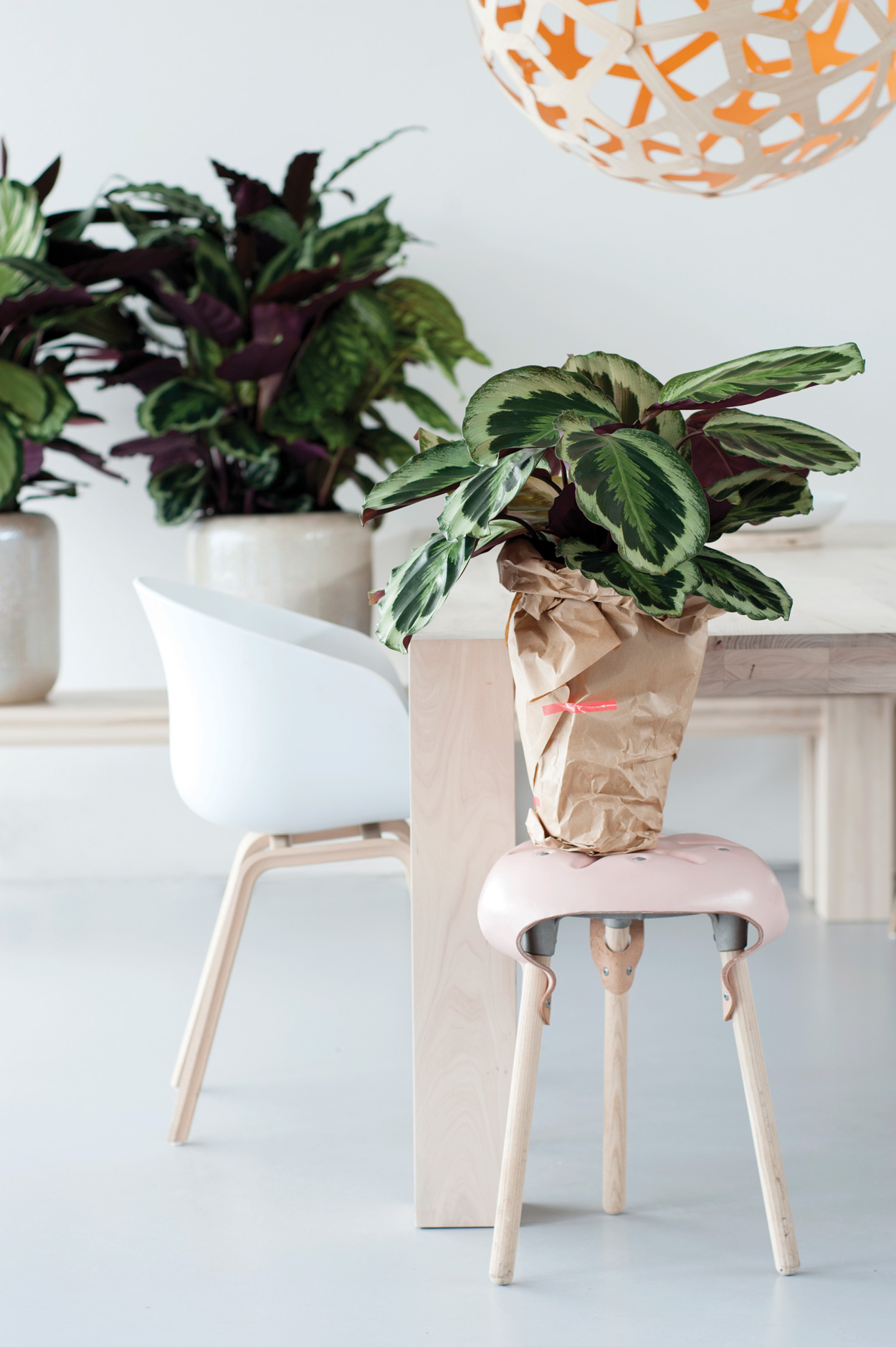 Greenery as Colour of the Year only encouraged more and more house plants. There's hardly a room around that won't be improved by a plant or two, but this year we're going to see much more exciting plants with vibrant, patterned foliage.
From the obsession with flamingos came pineapples, which has now grown into a new lust for fantastic foliage. With saved searches for 'patterned plants' up 533% on Pinterest, we're not surprised – this is a super-easy way to add drama to your décor.
Forget fiddle leaf figs, the plants you're going to see everywhere this year are Prayer plants, also know as Maranta. Known for their colourfully veined and highly patterned leaves, that lay flat during the day and fold upwards in the evening, Maranta are the perfect was to add some greenery and interest to your space.
Not so green-thumbed? No worries. We've rounded up some patterned alternatives to allow you work the trend into your home without worrying about plants dying on your watch.