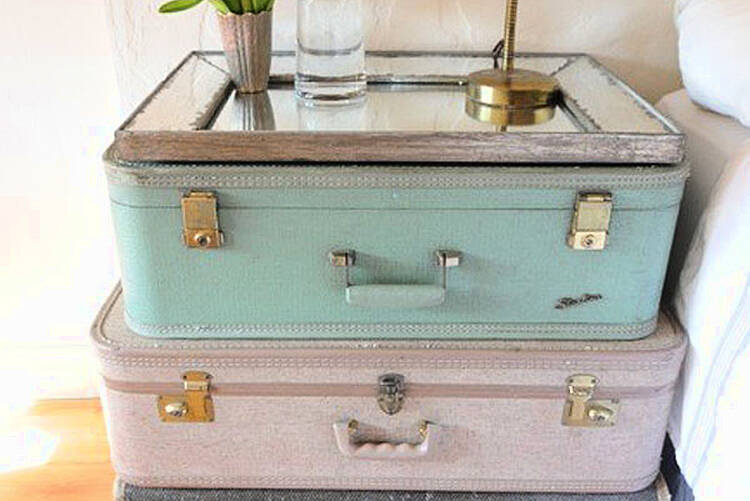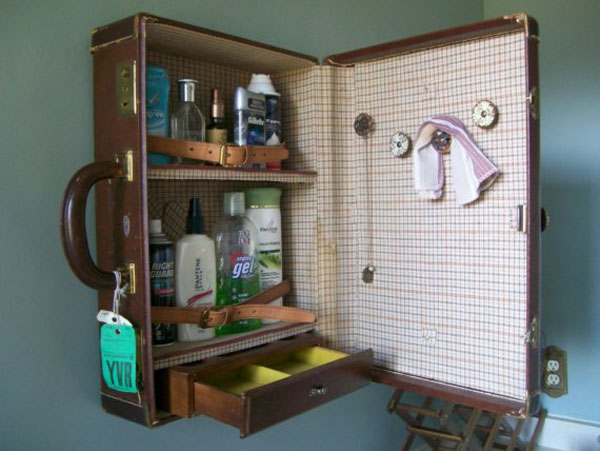 It's no secret that vintage suitcases have been all the rage for a while now especially with the image below inspiring super stylish suitcase chairs. But that's not the only thing crafty people are using vintage suitcases for. This is officially a major trend that isn't going away anytime soon.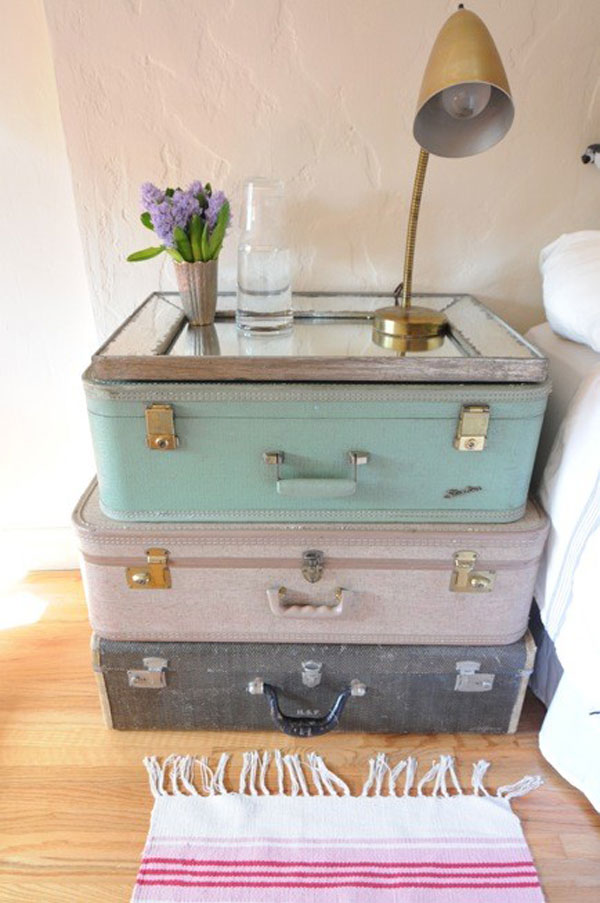 We love how these cases are stacked with a mirror on top to give the perfect retro feel.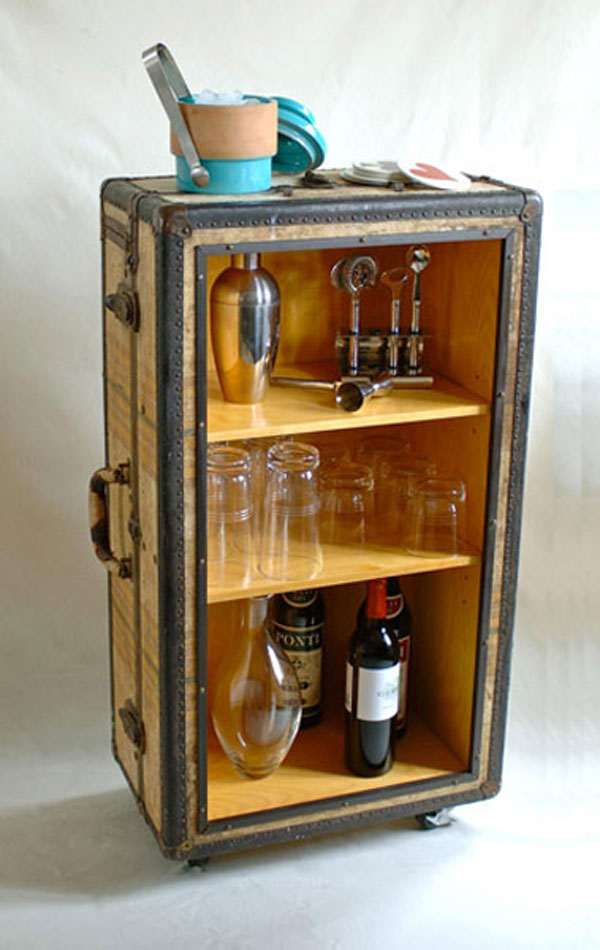 This may be a bit more difficult to achieve but it's definitely worth the hassle. Cut out the top section of the case, add glass and then shelves. Viola.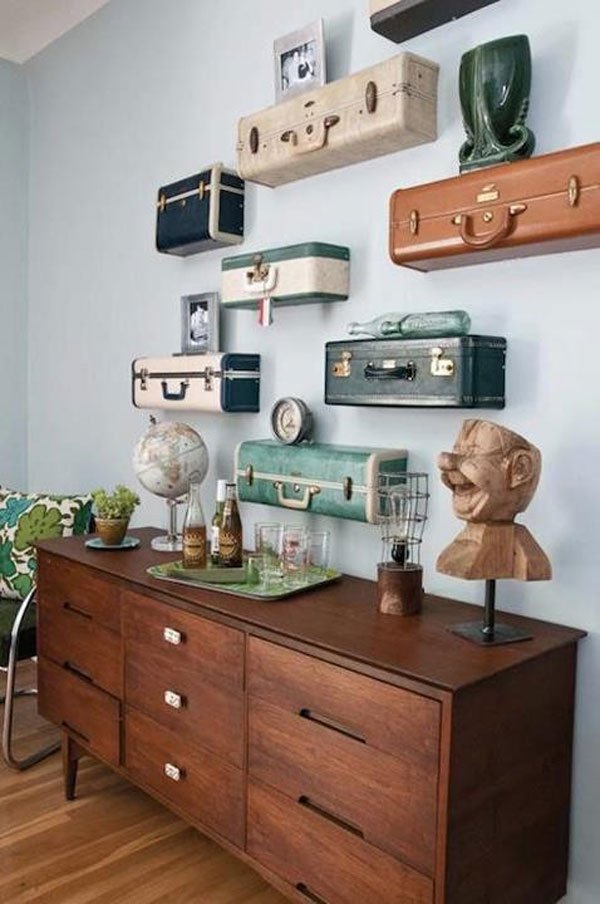 How cool is this idea? We are obsessing over it. Saw your vintage case in half and hang on the wall for instantly chic shelving.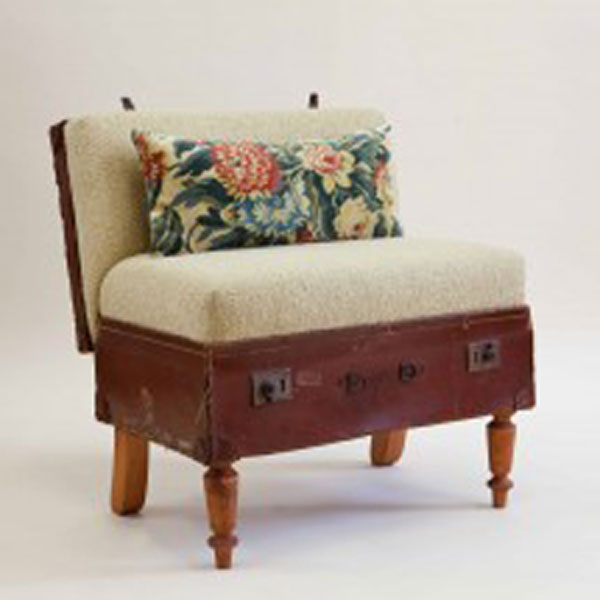 We have wanted to try this project for so long. This DIY seat would make a great focal feature in any living space.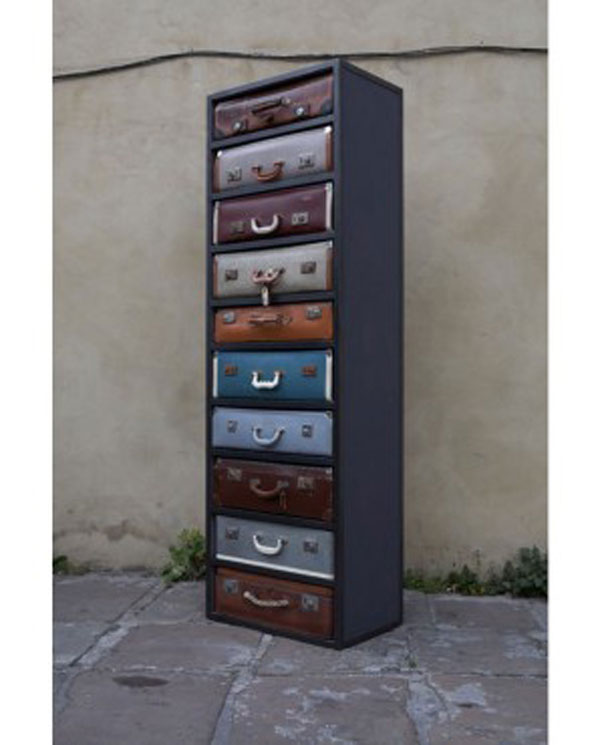 This is a really great idea of you have a number of vintage suitcases the same size. Simply get the unit made, pop in your cases and you have a stunning set of drawers.
What do you think of the suitcase trend? Have you put an old suitcases to good use? Let us know in the comments below.