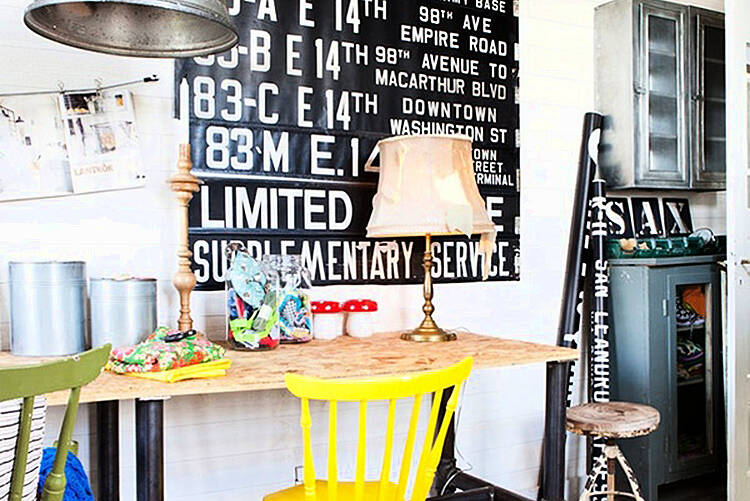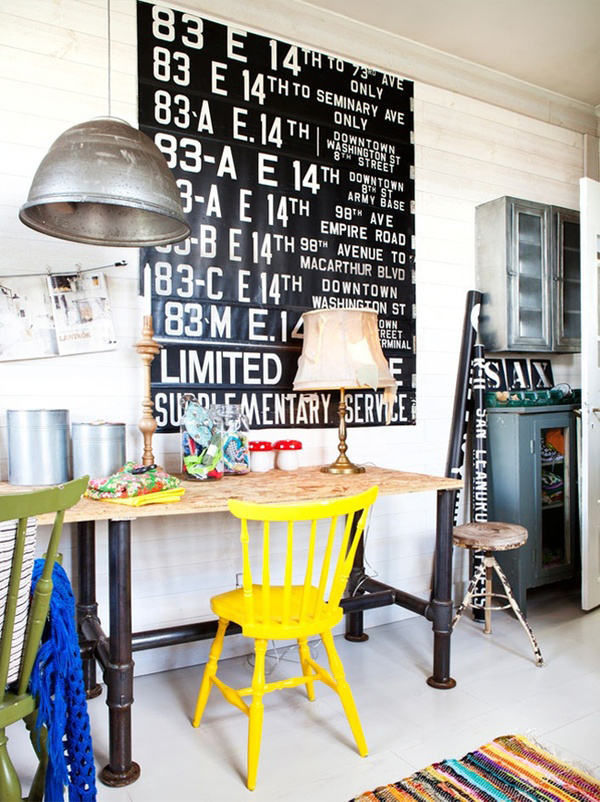 The industrial chic trend has been with us for a while now and is still very much a firm favourite with us at the magazine. The utilitarian industrial trend is so timeless and versatile it can be adapted into any interior scheme, contemporary or vintage. In the above image the vintage subway signs, large factory lamp and metal cabinets have been mixed together to create a utilitarian quirky look and that bright yellow chair adds a fun pop of colour to the space.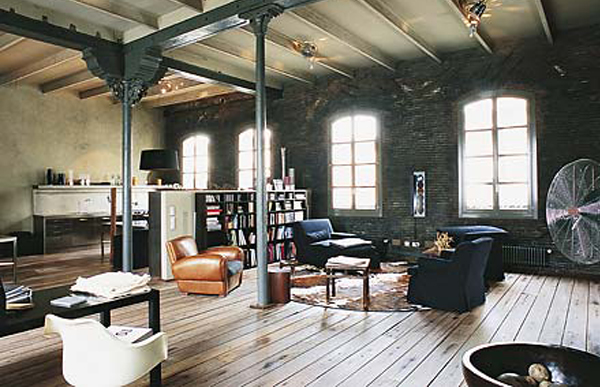 This spacious loft is a beautiful example of industrial chic with its undressed windows, bleached floorboards, exposed beams and quirky mix of vintage furniture. The look is all about creating a utilitarian functional feel with personality.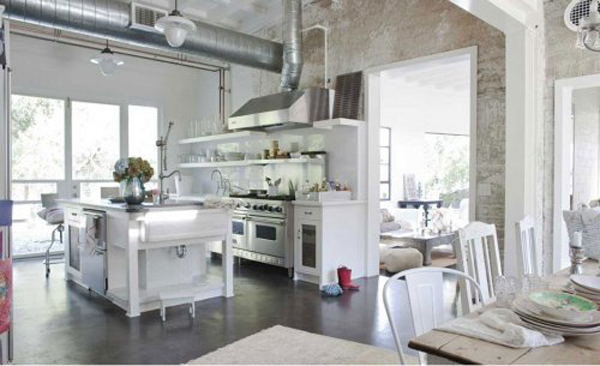 The industrial look is hugely popular in kitchens today. This beautiful bright kitchen combines a number of vintage industrial elements including exposed brickwork and piping, metal lab stools, polished concrete floors and vintage Tolix chairs.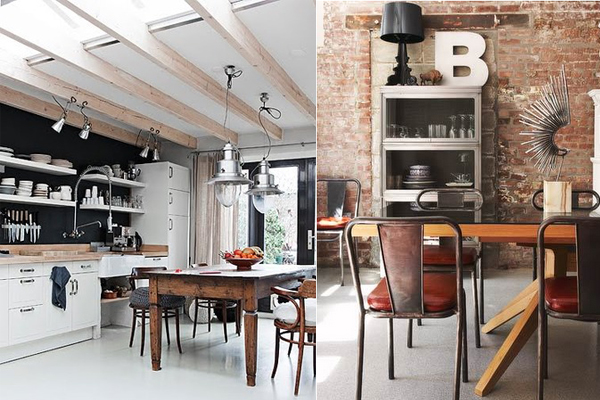 To prevent the look from feeling too clinical or cold you can mix it up with warm woods or brick.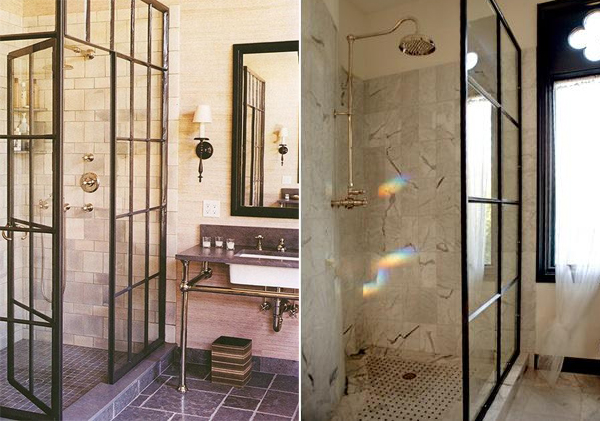 Large factory windows have been repurposed into shower enclosures for a truly unique look in these bathrooms.
If you happened to pick up our January/February issue we paid a visit to Vanessa Mac Innes' recently refurbished home which she transformed into an industrial chic space mainly using products she sells in her store, Industry.
What do you think of this trend?