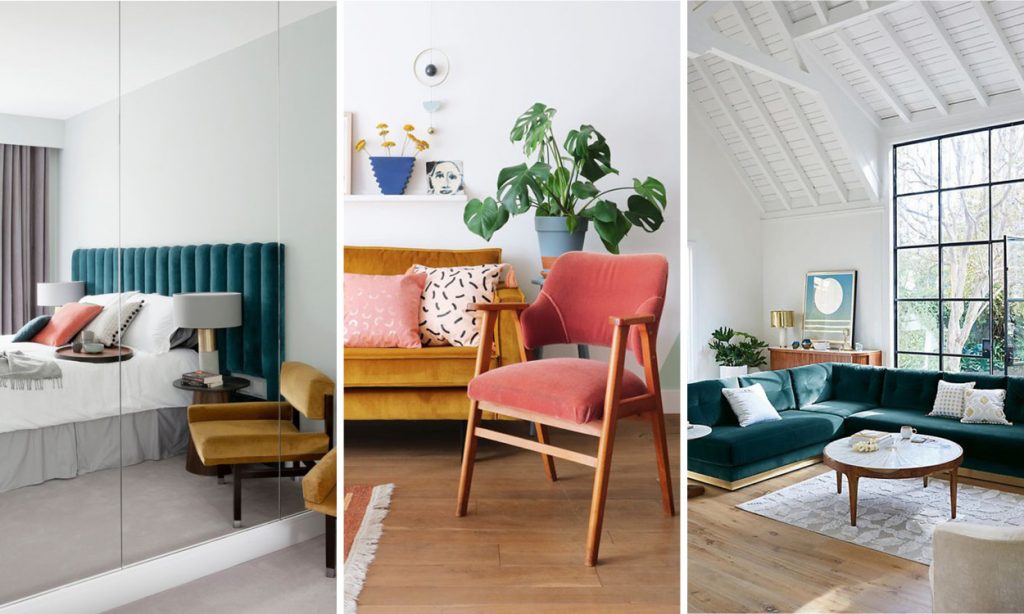 We've seen velvet all over the runways when it comes to fashion, but towards the end of 2017, it was everywhere in interiors, starting with the interiors shows in Milan. From chairs to sofas to bedroom headboards to hoards of throw pillows, velvet remains and interiors fabric we're totally smitten with, and we're not ready to let it go.
Velvet can be very seventies in style, which is no bad thing if that's a look you want to revive. We're more than on board, and love when people pair a gorgeous, luxe velvet headboard with some velvet pillows and perhaps an armchair in the corner in the same fabric. Throw in some retro elements around the bedroom, like a seventies style lamp, and you have yourself a luxury moment at home.
Picking bold colours is something you easily get away with when it comes to velvet - something about the opulent feel of the fabric demands a strong jewel tone like a dark purple or bright fushia, perhaps to emphasise the luxe feel. However, we're also big fans of pale blues and blush pinks, hues that allow the fabric to feel soft and girly.
Velvet can easily bring an artsy vibe into your home, especially if you can tie in the colours in your fabric to the artwork on your wall. Throw in some more neutral coloured deco items to allow your statement furniture to shine, or include golden seventies elements - or to be completely on trend, some mixed metal accessories - to complete the look.
An influx of greenery through oversize potted plants works well with the look, especially when teamed with some wooden elements in the room - perfect for a bedroom or living area where you might enjoy some decor-inspired calm vibes. Alternatively, for a more bohemian vibe, opt for big palm trees and some deco accessories.
It's a very versatile fabric that can transform a room when used on statement furniture pieces, so we're not surprised it's sticking around in 2018.
Here are some of our favourite rooms that showcase why velvet is the only fabric we're interested in right now!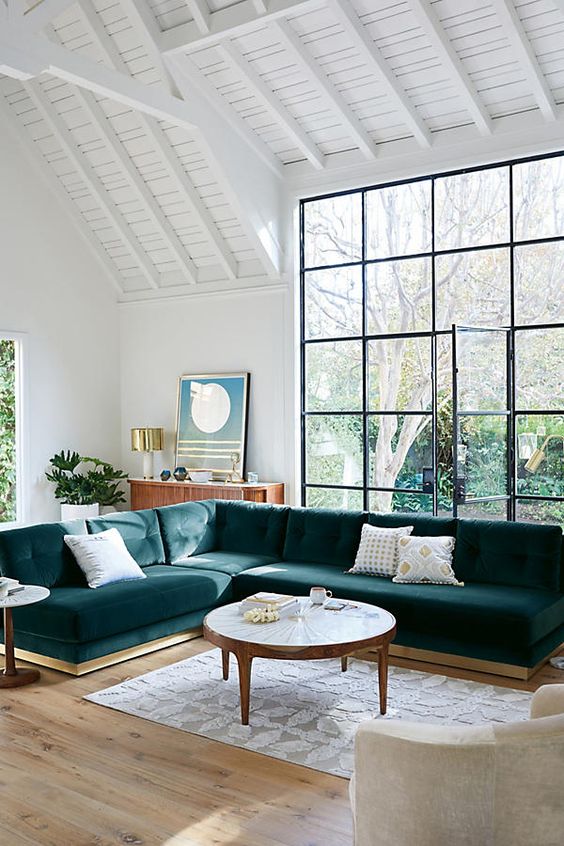 Image: Anthropologie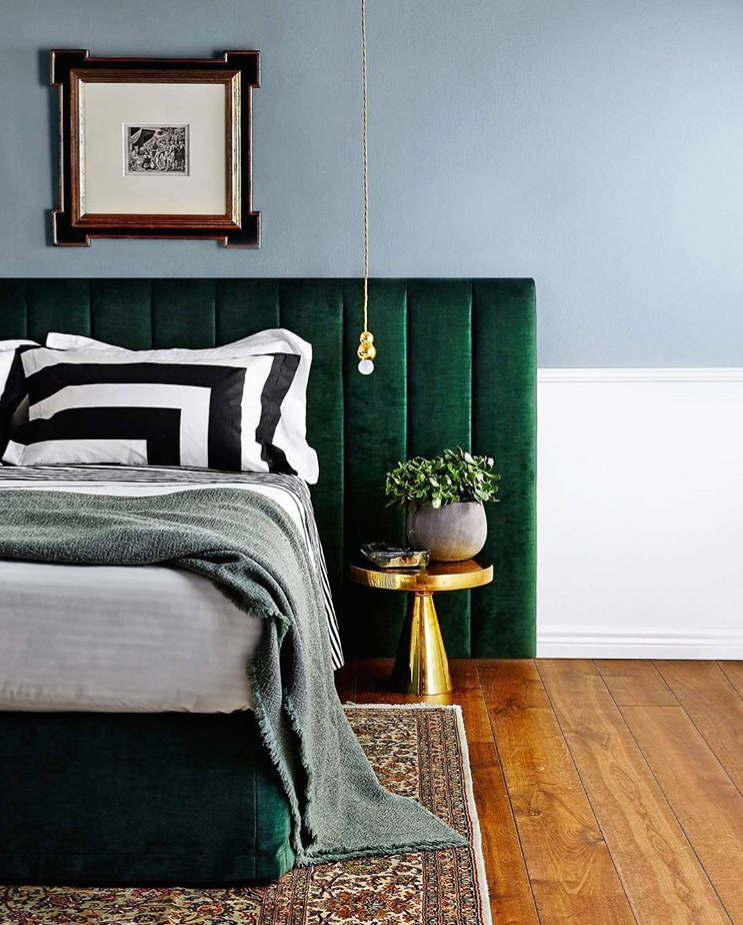 Image: Homes to Love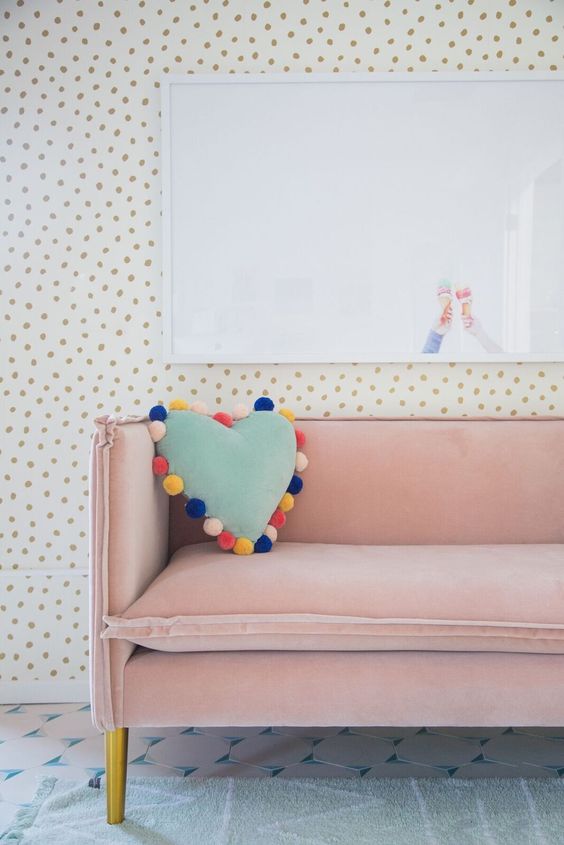 Image: Oh Joy via Domino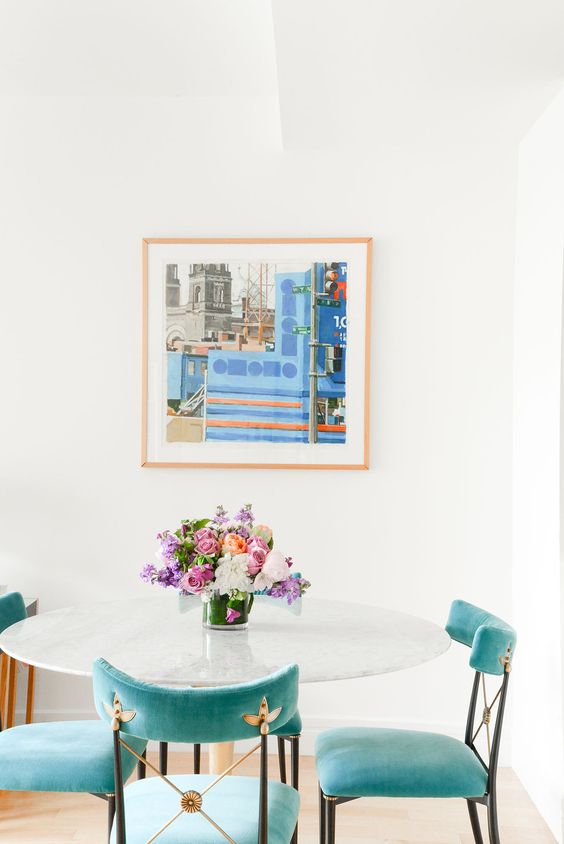 Image: Lonny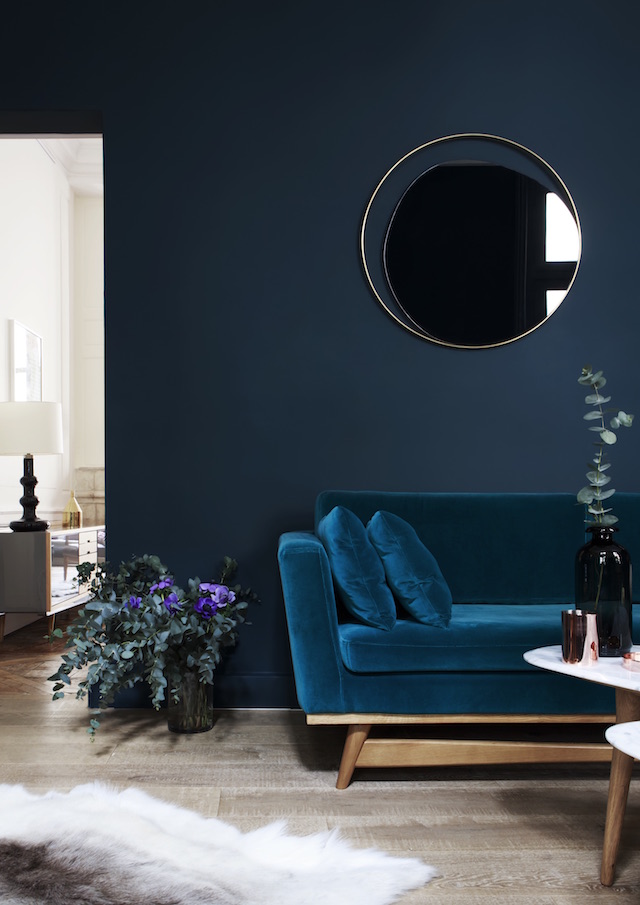 Image: Studio McGee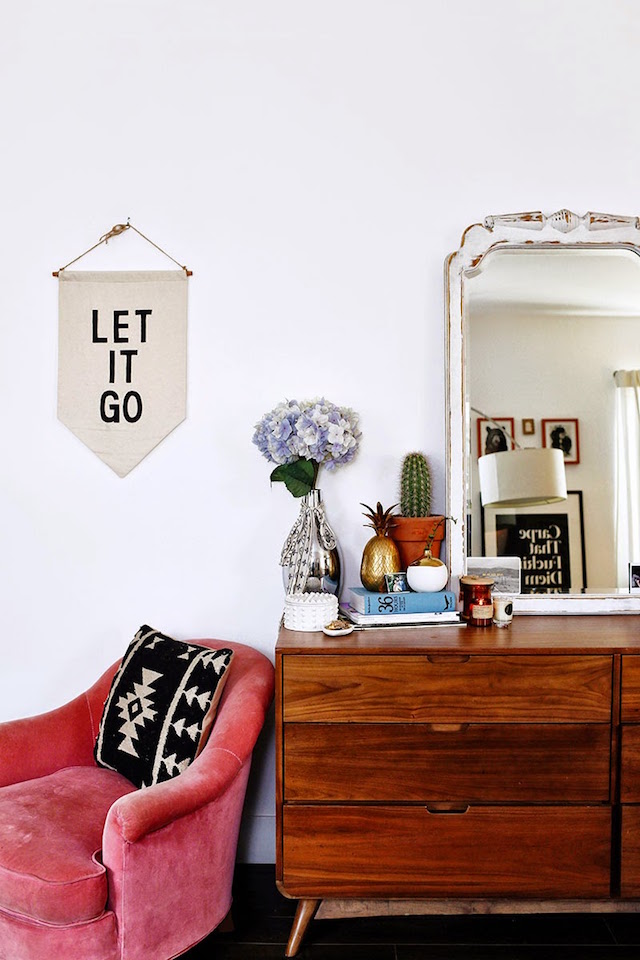 Image: Marion Decore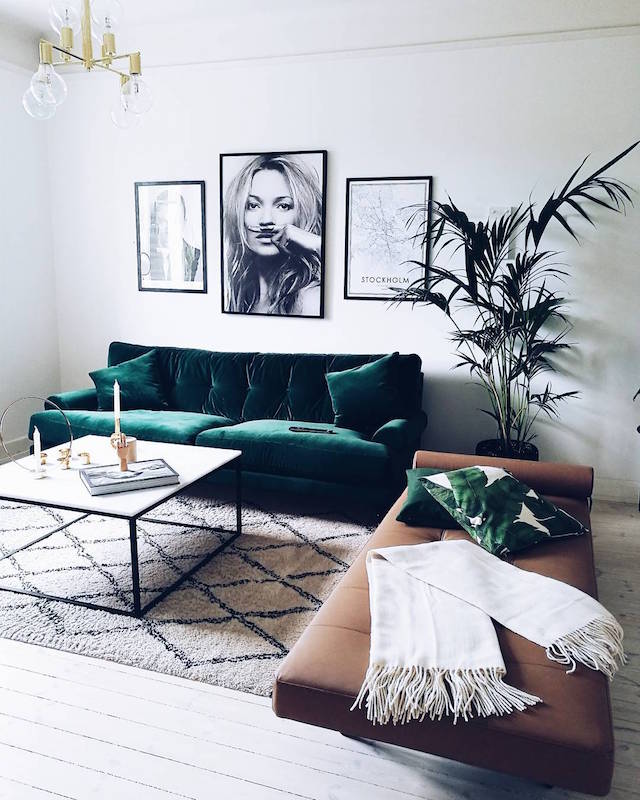 Image: Rebfre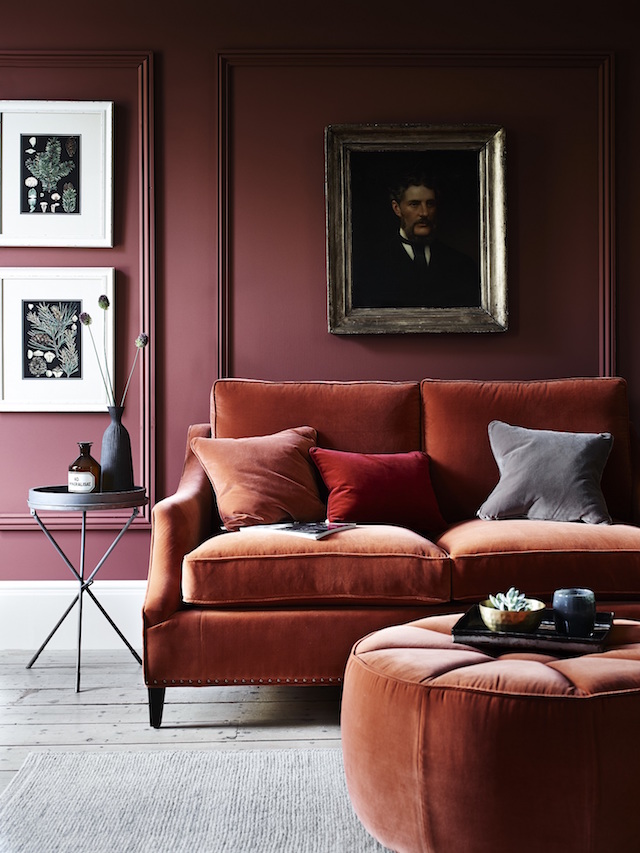 Image: Roomed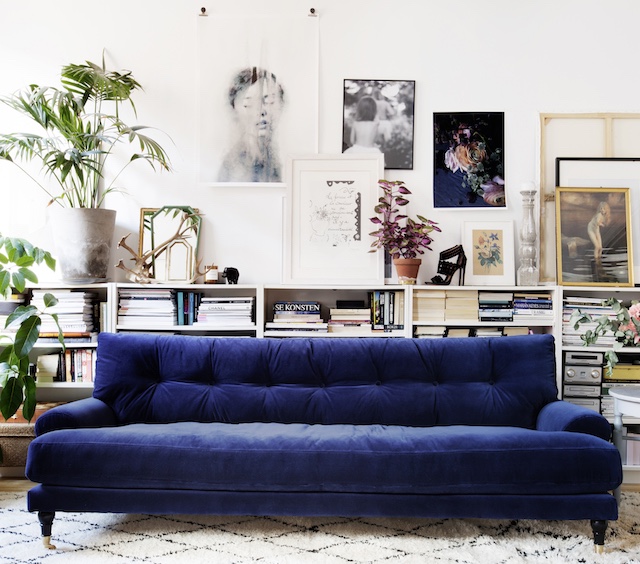 Image: Hemtrender
Image: Yatzer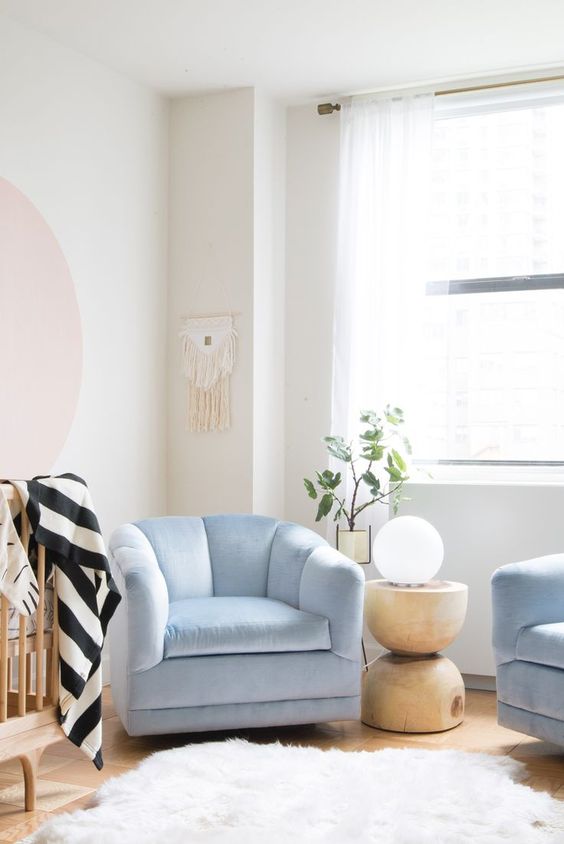 Image: Tali Roth Designs
Image: Stylecaster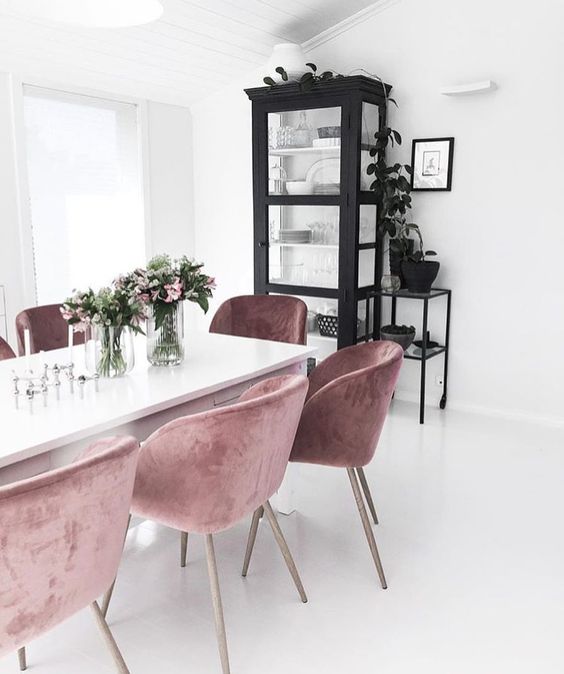 Image: Sonja Olsen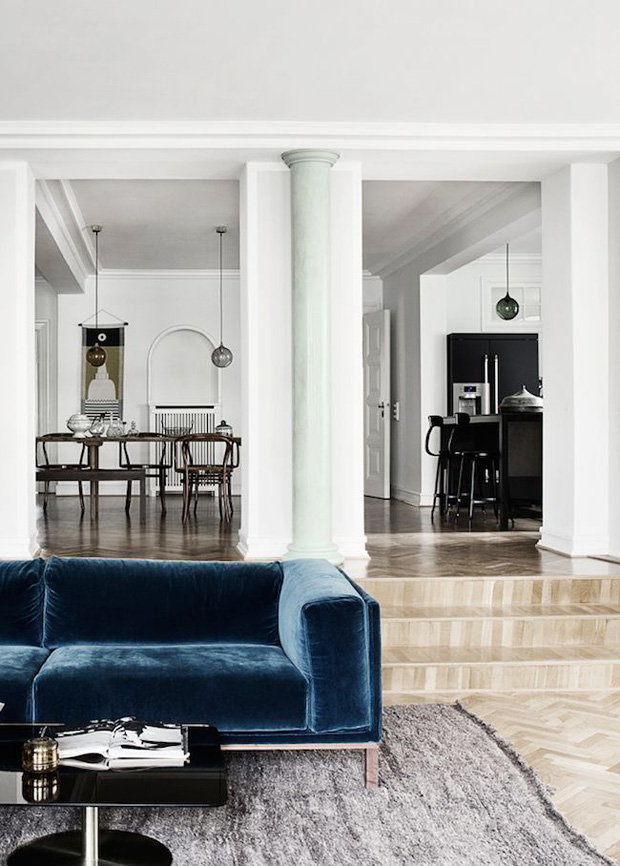 Image: French by Design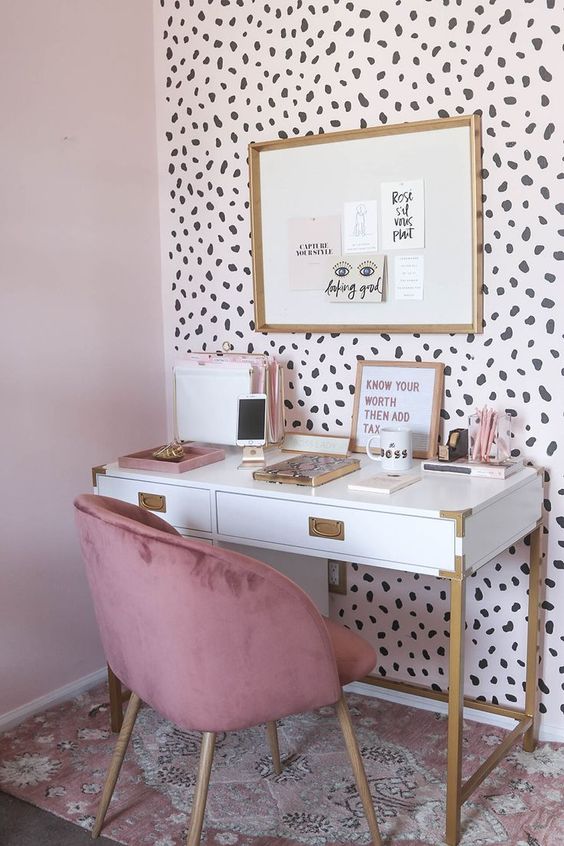 Image: Money Can Buy Lipstick