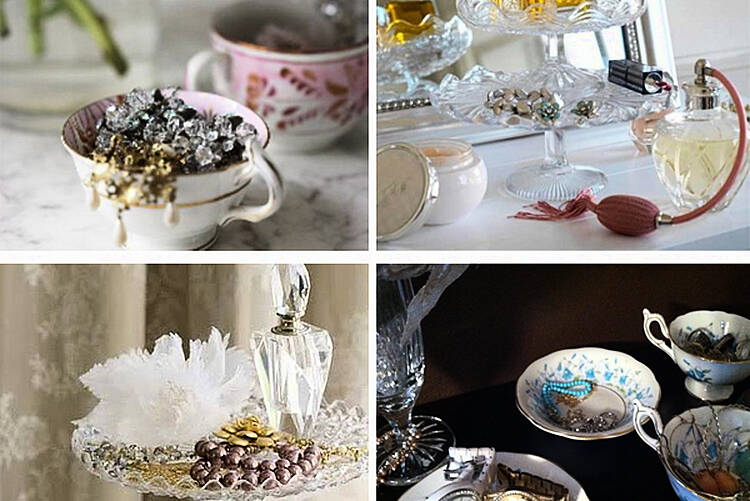 Are you sick of losing one or both of your earrings or tearing the house apart looking for that perfect necklace to wear with that outfit? Well aside from traditional jewellery boxes we are loving the idea of storing your jewellery in vintage china cups, saucers and bowls as well as cut glass cake stands and vintage glass bowls. Why not make a pretty display out of your jewellery instead of hiding them away in a box (unless of course they're expensive and you have them put away for safe keeping)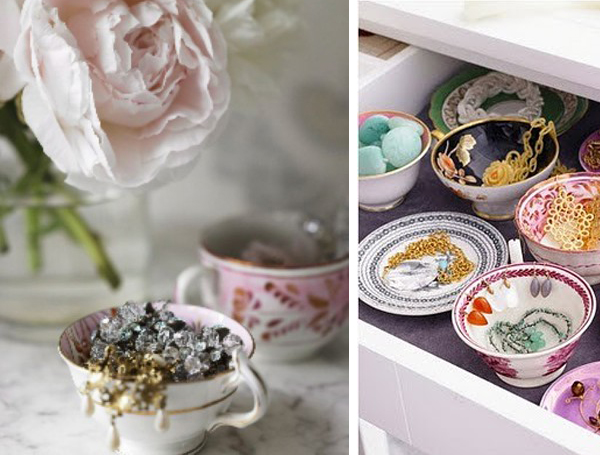 We love how delicate this sparkly jewellery looks in these dainty china cups. So girlie! A mixture of vintage bowls and cups laid out on felt in a drawer provide pretty and practical storage for jewellery and accessories all visible at a glance.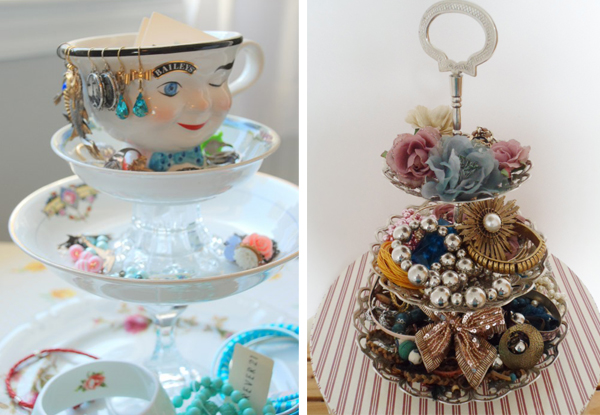 This DIY cake stand provides quirky display in this bedroom. You can mix in hair accessories and corsages for a really fun touch.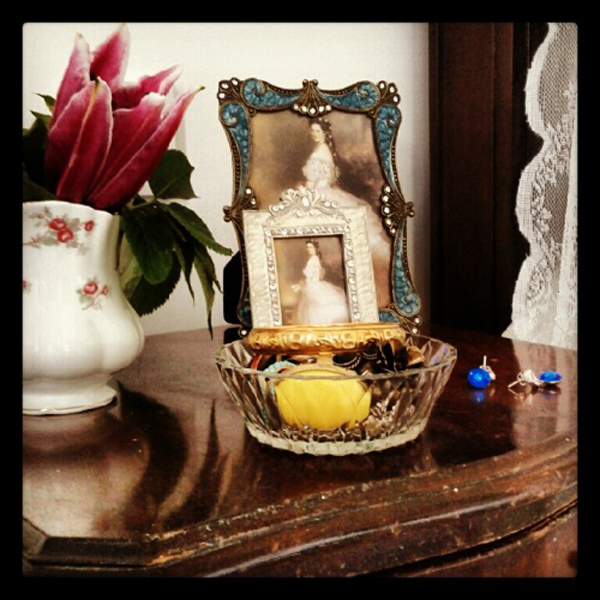 I picked up a few of these vintage cut glass bowls at a flea market for €1 each and use them all over the place for jewellery and bits and bobs. I love having my jewellery on display, they add a lovely burst of colour and sparkle and everything is clearly visible.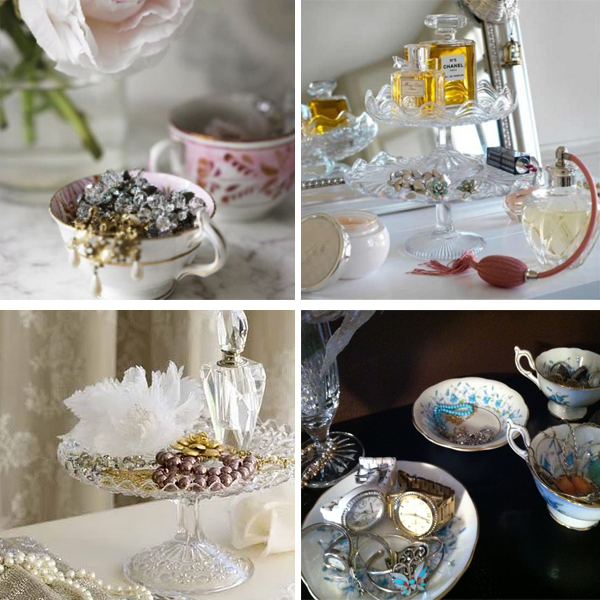 You can use vintage glass cake stands for your larger pieces and mix them in with pretty perfume bottles for a really feminine touch.
Check out Moss Cottage, Dress my Home or Garrendenny Lane on Pickit for some gorgeous vintage-inspired pieces. We would love to hear what you think below :)
Images via www.pinterest.com, www.marthastewart.com, www.thevintagehome.net