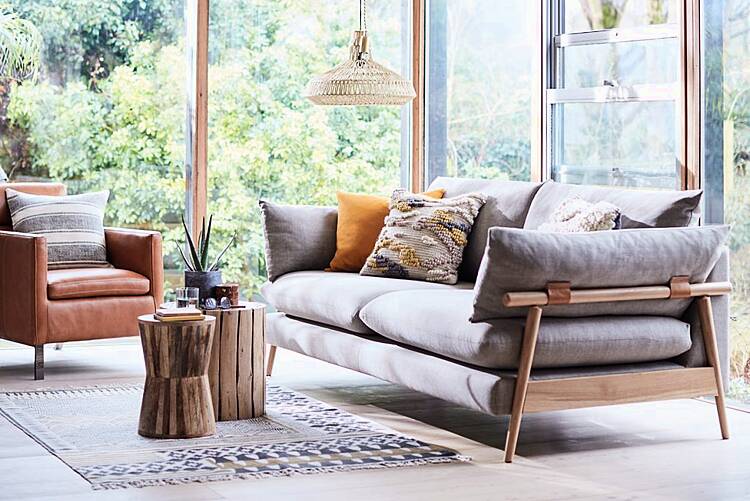 DFS is one of our go-to recommended shops if you're looking for a sofa, and that shouldn't surprise you. With an enormous range and something to suit almost any style and the quality to match, you're sure to find what you need in their showrooms. With that in mind, we've teamed up with them for #myhouseandhome June, and DFS are offering one lucky winner a €1000 voucher to spend on the sofa of dreams, as part of their celebration of colour for summer.
Never a company to shy away from strong hues, if you're looking to step away from the expected sofa shades, DFS is your only man. While they have an enormous array of more traditional hues too, today we're putting our focus on their more colourful offerings, and how they can fit into your home. Nothing says summer like carefree colour, and no one does comfort like DFS, so bring these two elements together to give your home a vibrant makeover.
Out of the blue
Deep sofas dressed in inky indigos, crisp whites and seaside blues - perfect for a summertime siesta.
Happy home
Live for the moment and maximise your space with their clever multifunctional furniture. Cue playful primary hues, neon flashes and painterly flourishes - a perfect sunshine palette.
The rural urban
Bringing the joy of the countryside into the city, the summer collection is a celebration of wellbeing at home. Think beautiful blooms and glorious fresh greens.
The look of lilac
Calming and serene, this is a shade to soothe the soul. Plus, muted tones of lilac and lavender are set to be this year's biggest trend for the style-conscious home: cool colour and cocooning comfort in one.
Catwalk reds
Like a flash of red lipstick, this is a style statement that's all about confidence. With a look straight off the catwalk, French Connection's stand-out scarlet sofa is exclusive to DFS.
Colour fusion
One of the hottest trends around is the celebration of global colour. It invites you to be bold and to mix and mismatch inspiration from all over the world. The Salsa sofa is the star piece from DFS on this trend.
The edge of luxe
Feminine without being girlie, decadent yet understated, this look recalls the elegance and luxury of the Art Deco era. Think on-trend shades of peach and pink, the touch-me texture of luscious velvet, and beautiful brass details.
Urban hippie
Exclusive to DFS, French Connection has channelled California dreaming, mid-century modern, and 70s chic to bring you luxe lounging with a retro twist.
To find out more about colour at DFS, check out the colour inspiration on their website.
So, how about that €1000 voucher?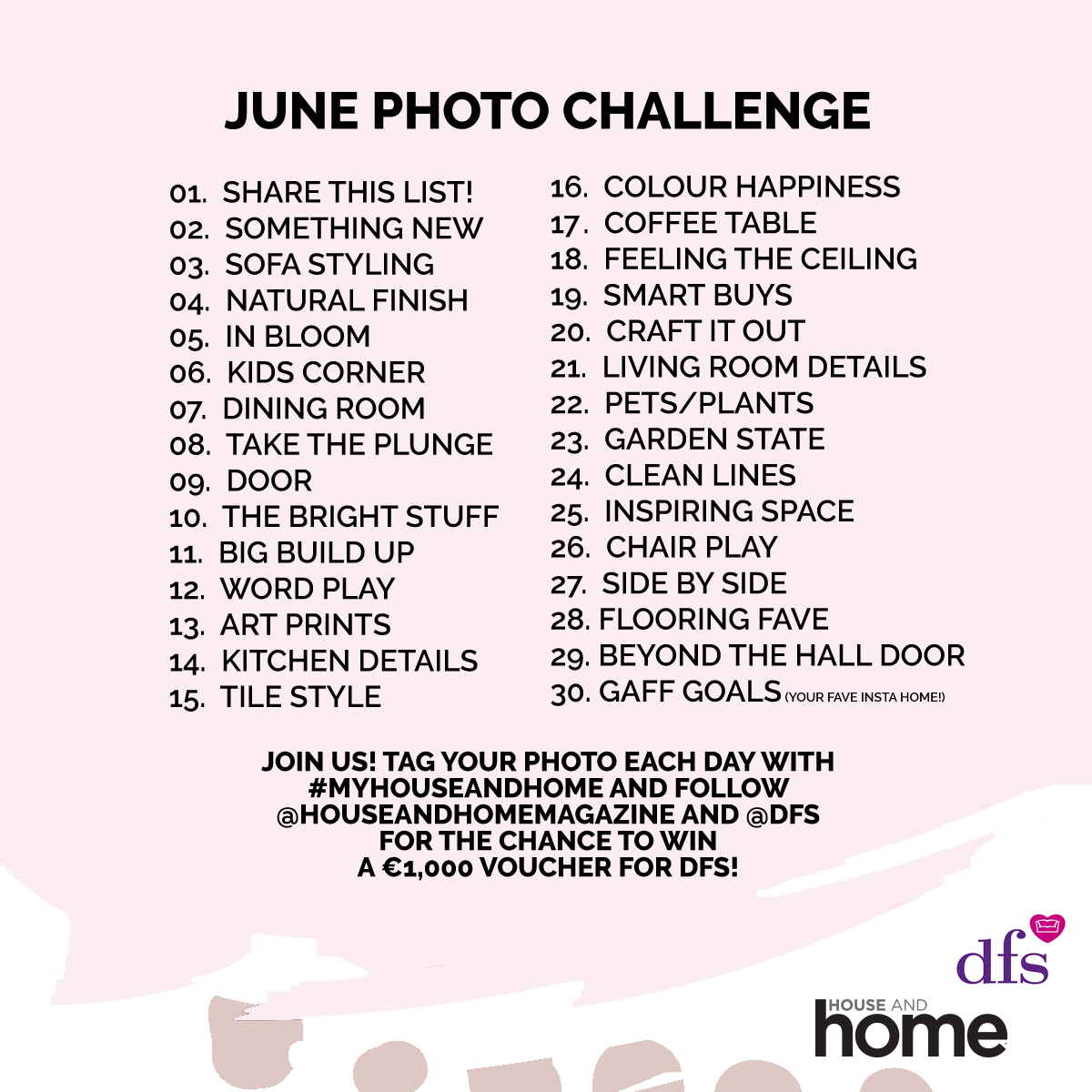 If you haven't played along before, #myhouseandhome is a monthly challenge that runs through Instagram. You follow our Instagram and DFS's Instagram, and then post along with the above list of prompts every day, hashtagging each post #myhouseandhome so we can see them, and at the end of the month, we choose a winner who participates in the challenge best! Easy!
See you throughout the month on Instagram!