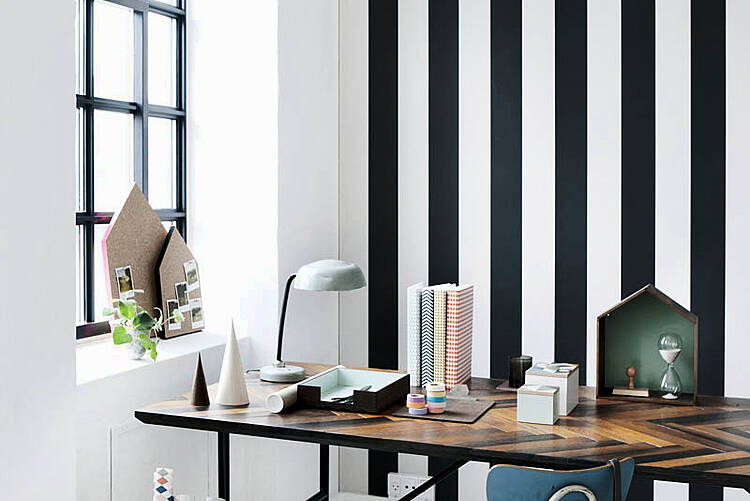 More and more of us are doing it. Working from home, that is! And you know what they say about all work and no play - so a home office or desk space should be stylish and functional, even if you're only in your PJs…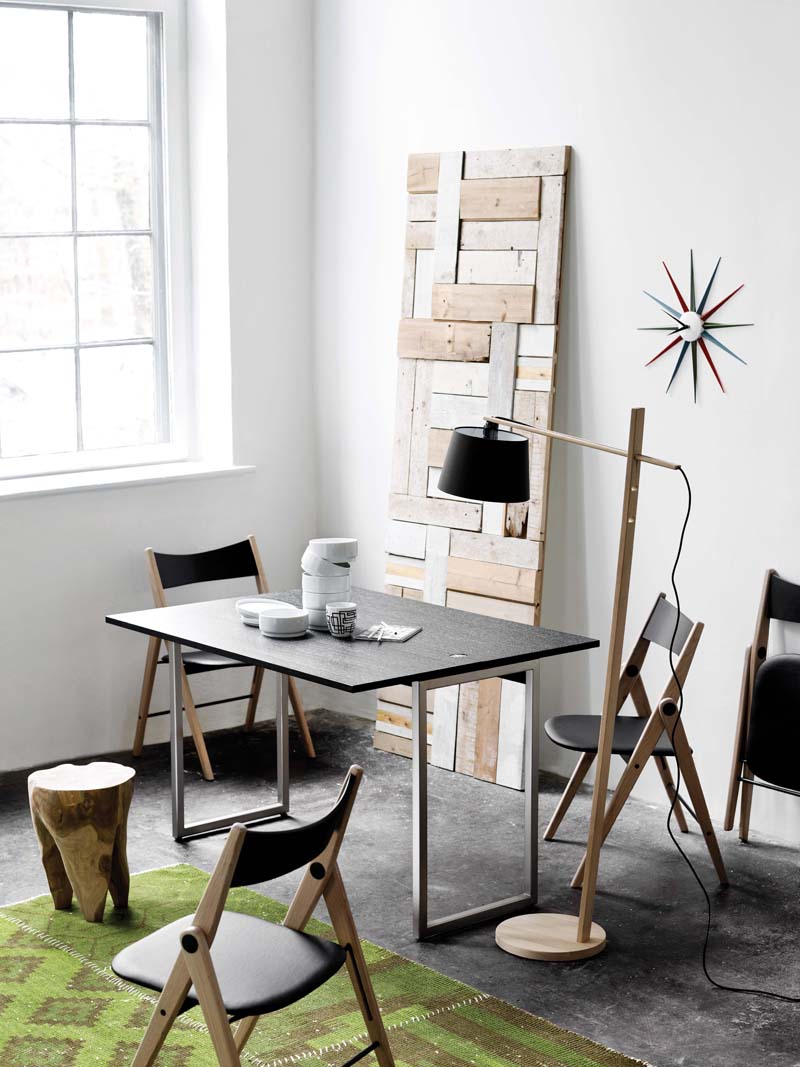 Colour Rules: Pale golds, oranges, greens, sandstones, soft yellow and blue-greens all increase creativity in this stylish workspace from John Lewis and aid concentration. Adding a white for a splash of brightness, while earth tones and browns creates a balanced feel.
This set of four write boards, £24.99, The Contemporary Home, are functional, sure - but they look great. The look of your office affects your mood. Pick artwork and graphics to keeps you inspired, productive and creative. Wall décor makes this easy: personalise it with wallpaper murals, stickers, canvases, boards and photographs.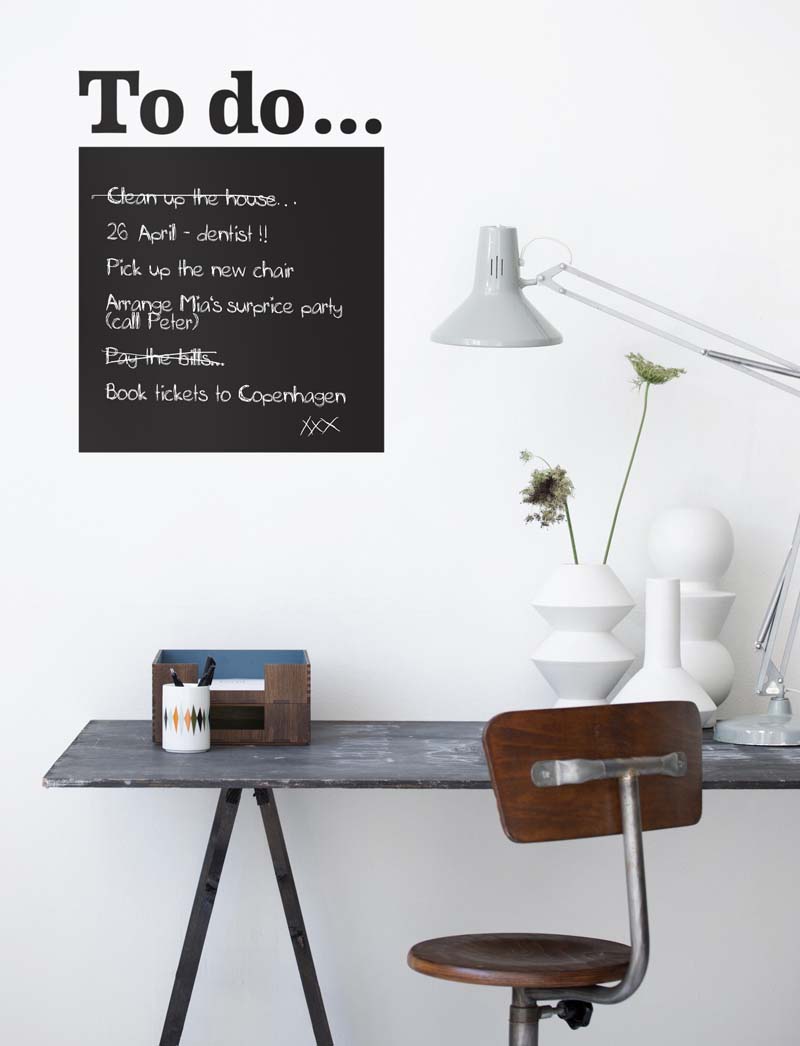 To Do wall sticker, €38, Ferm Living, helps with clutter control: An organized, clutter-free workspace is essential for focus. To ensure everything has a place, label everything and add functional storage solutions and a desk tidy.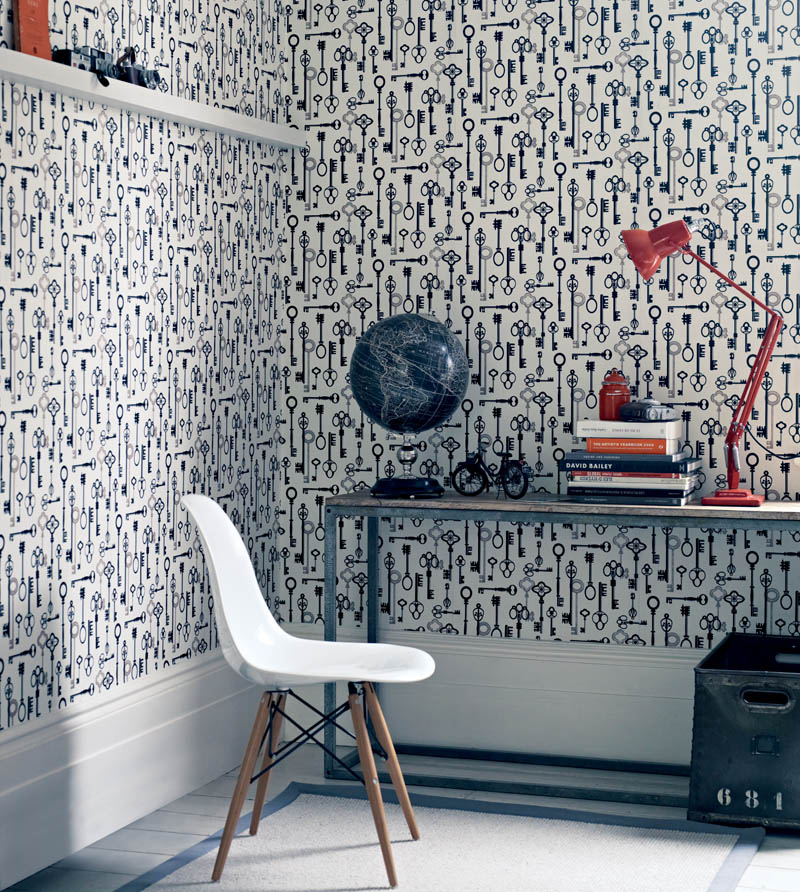 Hammam wallpaper by Fired Earth, makes this workspace stand out. Improvise, too - anywhere can become a viable working space once it's free of distractions. The corner of a living room or bedroom works for many people – but be sure to invest in a decent task light such as those by Anglepoise, www.anglepoise.com.
PLUS, don't forget to think about
Planning If you're lucky enough to be planning a dedicated office space, start by measuring and drawing floors, walls, ceilings and windows. Move the shapes around until you find the best layout. Remember to note notes of radiators, electrical sockets, telephone/fax, printer and broadband points. Taking pictures of the room will help you visualise and to recreate a hard-working space.
Lighting Carefully select your lighting and try to create a comfortable ambiance, free of reflection and strong glare. Don't rely on overhead pendants or downlighters. A task light is essential for writing, reading and typing. Ceiling lighting should be behind your desk or to the side, to avoid glare bouncing off the desktop into the eyes. A variety of intensities of light at different angles is a good approach.
Comfort You're unlikely to return to a workspace if it isn't comfortable: you'll merely find yourself slouched on the sofa again with the laptop on your knee – and the TV on. Get into a good habit by ensuring you have a really decent chair. The experts at Arnotts can advise you about office chairs based on correct posture and lumbar support.