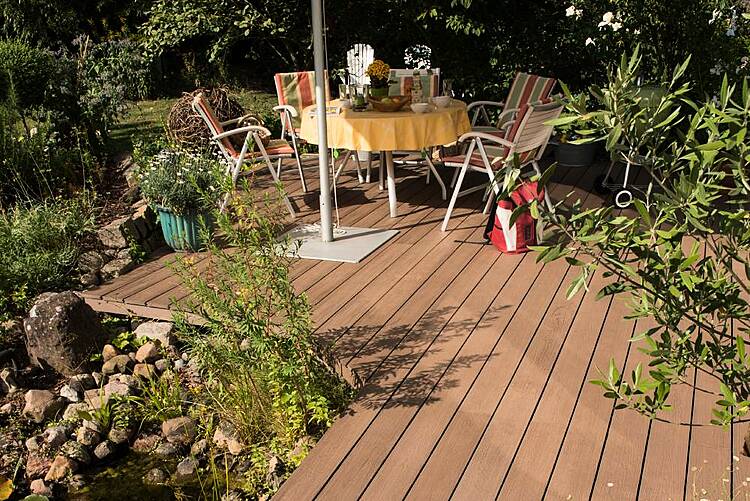 A House and Home promotion
Wood, composite or something else? The best materials for every size and type of plot laid bare.
Your garden is for relaxing in – and decking can help you make the most of the space, whatever its size and style.  An attractive alternative to hard landscaping, decking is quick and easy to install – and fairly cost effective to boot. Plus, it's an excellent site leveller, making it the perfect solution for awkward sloping plots.
Whether you opt for a traditional timber or a modern composite version, picking the right type isn't as simple as laying down some wood. Decking materials vary in looks, durability and maintenance. Your decision will also be affected by location and lifestyle.
With summer fast approaching (yes, warmer days are coming), now's the time to get planning. Start your research at Noyeks Newmans, trusted specialists in affordable and premium decking solutions, and fall in love with your garden all over again. For everything you ever wanted to know – and more – about timber boards, Wood Polymer and Bamboo Polymer Composite, read on….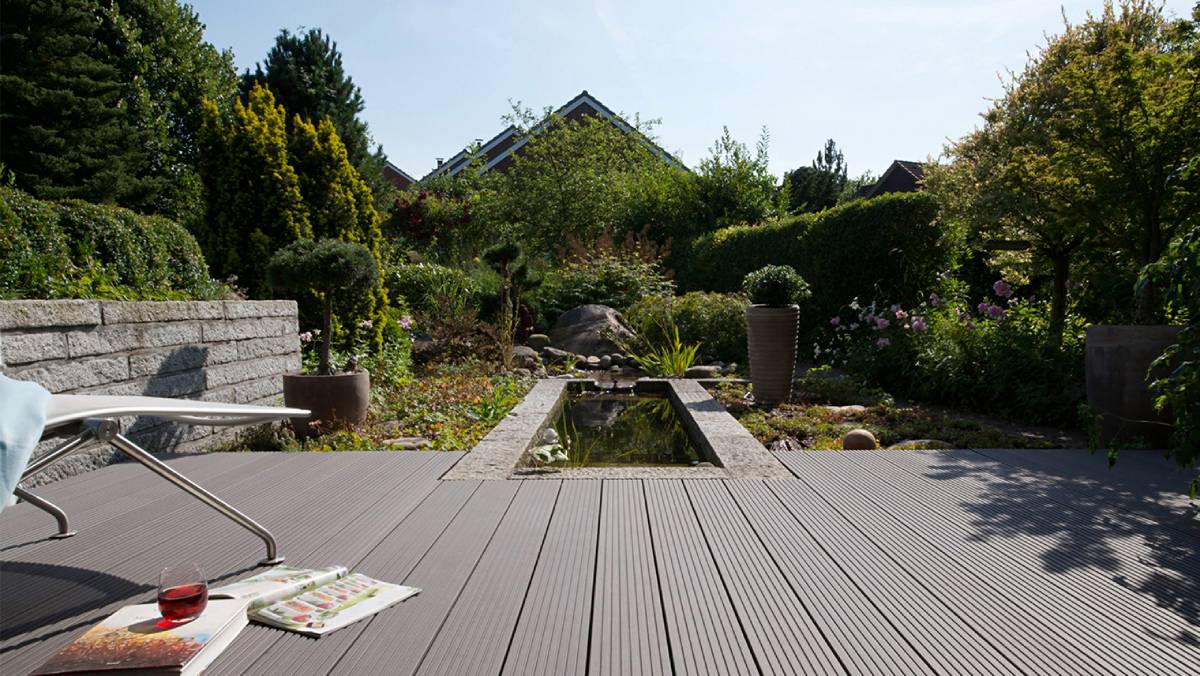 Choosing Wood Polymer Composite
Wood Polymer Composite, otherwise known as WPC has become a hugely popular decking material for residential use in recent years. Noyeks Newmans' WPC decking is an environmentally lumber alternative that combines recycled plastics and wood fibres – offering both authenticity and high performance in equal measure. Such is its durability, it's suitable for use in even the most challenging outdoor locations. Super easy to install (thanks to side grooves for invisible screwing), these particular deck boards are also easy to maintain – requiring no oil treatment whatsoever – are weatherproof, UV and stain-resistant and anti-slip too. Available in a variety of styles and colours, all you have to choose is which one suits your space more. Wengé, Dove Grey or Charcoal? Request a sample or pop into your nearest Noyeks Newmans showroom (there's three) for more advice and inspiration.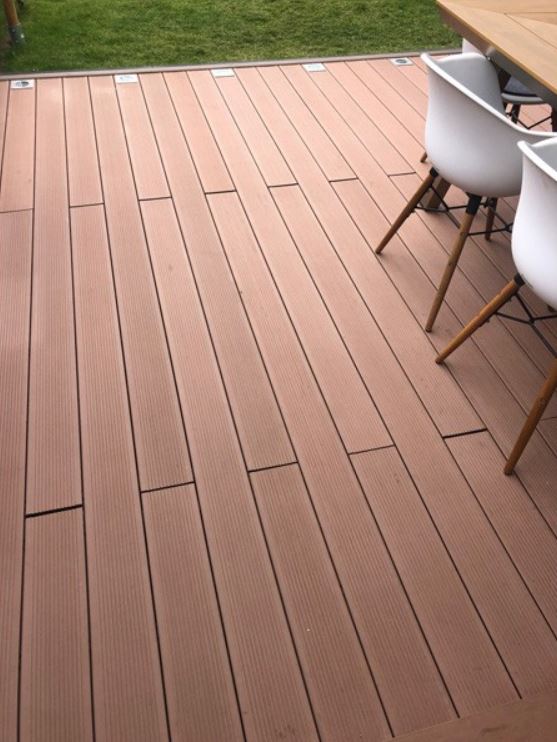 What is Bamboo Polymer Composite?
Like wood polymer, but made from bamboo, Noyeks Newmans' BPC decking boards are an even more sustainable and conscience-friendly purchase. (Bamboo being one of the fastest growing raw materials in the world). What's more, BPC decking boasts all of the same great qualities – durable, colourfast, weatherproof, slip-resistant and easy to install and maintain – plus, the boards can be used on both sides. Available in Silver and Ebony finishes, Noyeks Newmans has recently introduced two new products to the range, BPC Protect Duo, in Dark Grey and Walnut & Teak. These boards are coated with extra protection for enhanced durability and extreme weather resistance – so ideal for use around ponds, pools and hot tubs.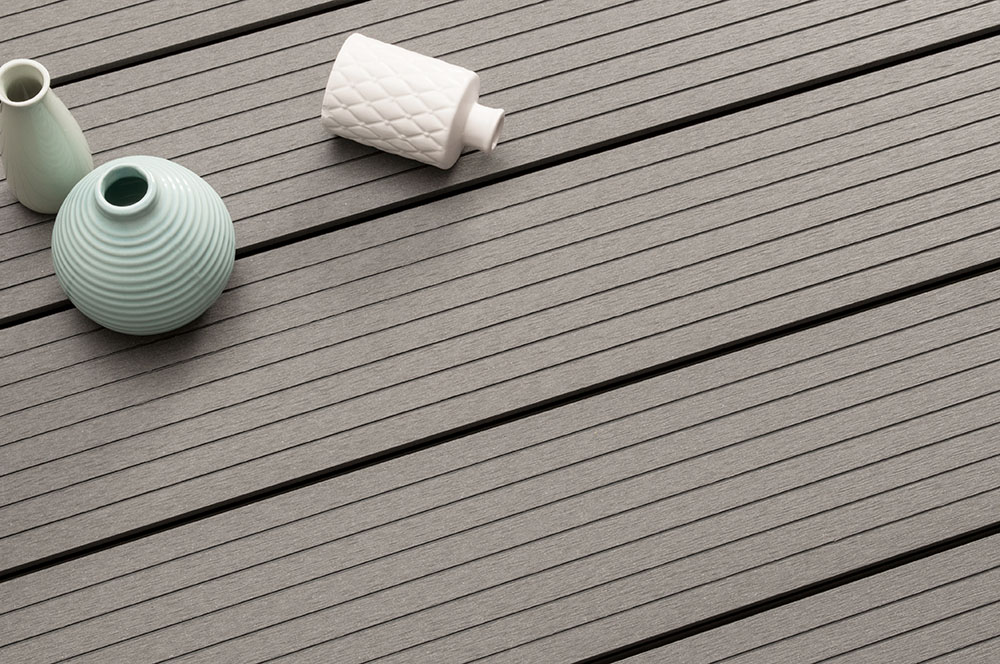 Timber boards are still hugely popular
For die-hard decking fans, timber is still a viable and much-loved option. Gorgeously warm and natural, its authentic appeal can be hard to beat. Plus, timber's affordability and ability to be stained in various colours makes it a great cover option for bigger areas, like whole gardens and verandas. Like any natural product, it does require annual maintenance to prevent splitting, cracking, and discoloration although using a sealing product can help cut down the amount of time you have to spend on upkeep. Noyeks Newmans' pressure treated Scandinavian Spruce decking is a more affordable alternative to hardwoods and durable too - resistant to the elements, rot and insects.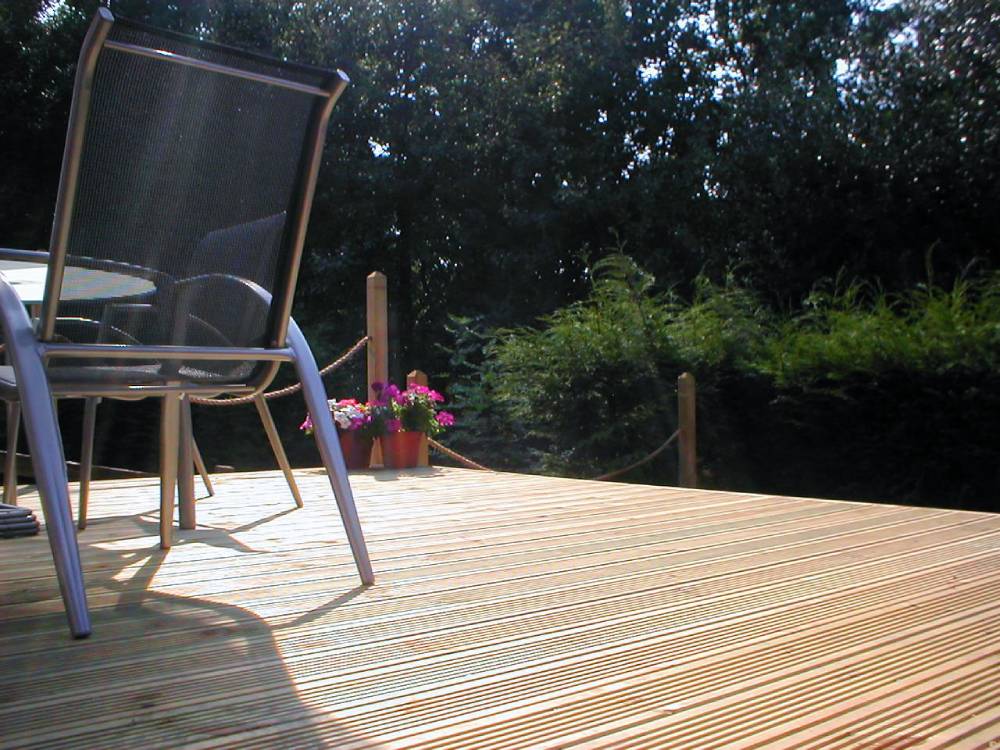 Premium decking alternatives
Even though decking products share some overall characteristics, not all brands are created equal. If you're looking for a premium product for your outdoor living project, brands like Yvyra offer superior high quality. Its Exterpark advanced wood plastic composite board, a new addition to Noyeks Newmans' decking range, is arguably one of the best decking available on the market. More solid, more stable, more resistant to scratches and stains – it's an ideal solution for premium residential as well as commercial applications. It's also easier to install - thanks to a unique patented 'Magnet', screwless mechanical locking system that allows for total access and easy substitution of boards.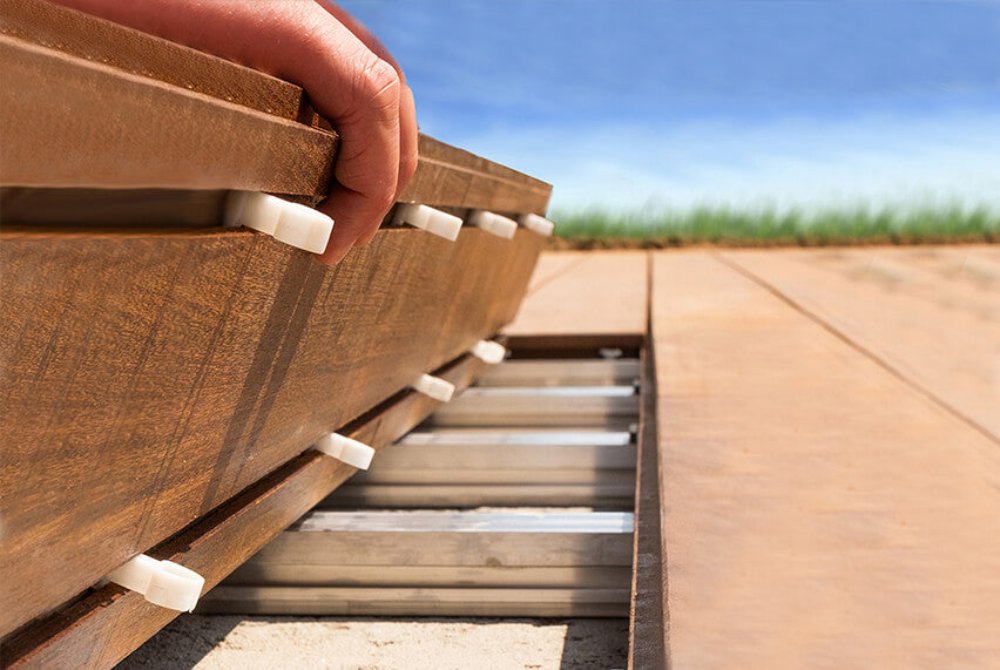 Noyeks Newmans operates from three locations, with showrooms in Finglas and Ballymount in Dublin, and Tralee, Kerry. Each branch stocks a large range of decking products, including accessories for installation and maintenance, and are well worth a visit for advice and design inspiration. Nationwide delivery is available for both residential and commercial projects.
Get in touch...
Email: [email protected] | Phone: +353 1 419 5700
Share This Article