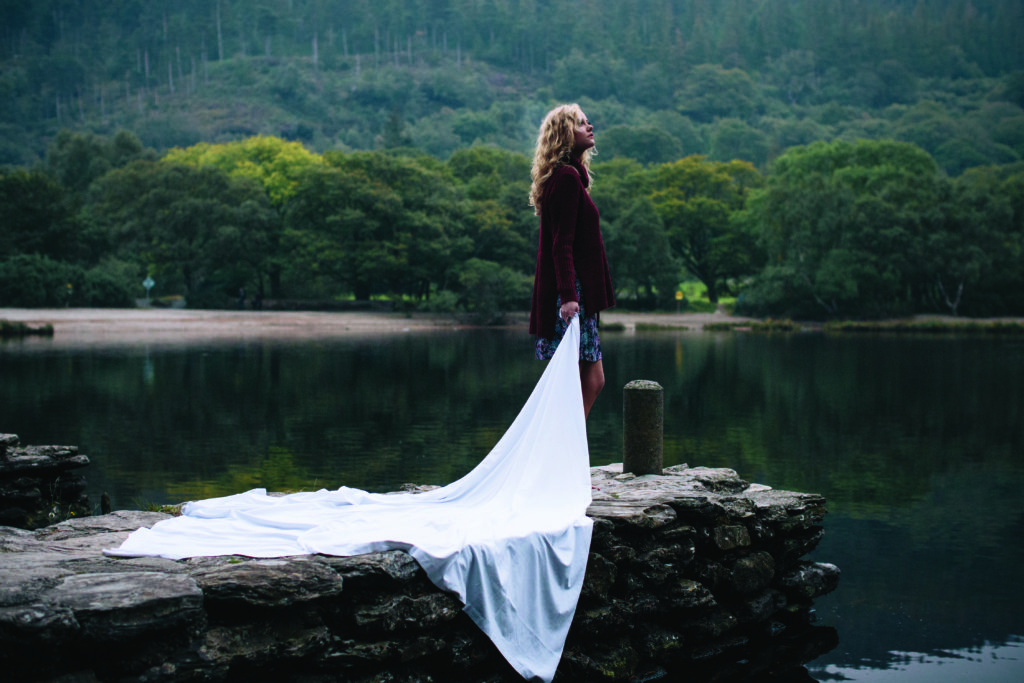 When it comes to one-of-a-kind craft, Ireland is bursting at the seams with talent. We've put together an A to Z list of everyone you need to know if you're looking for something a little more unique for your home. No need to go further than Irish design!
A - Arran Street East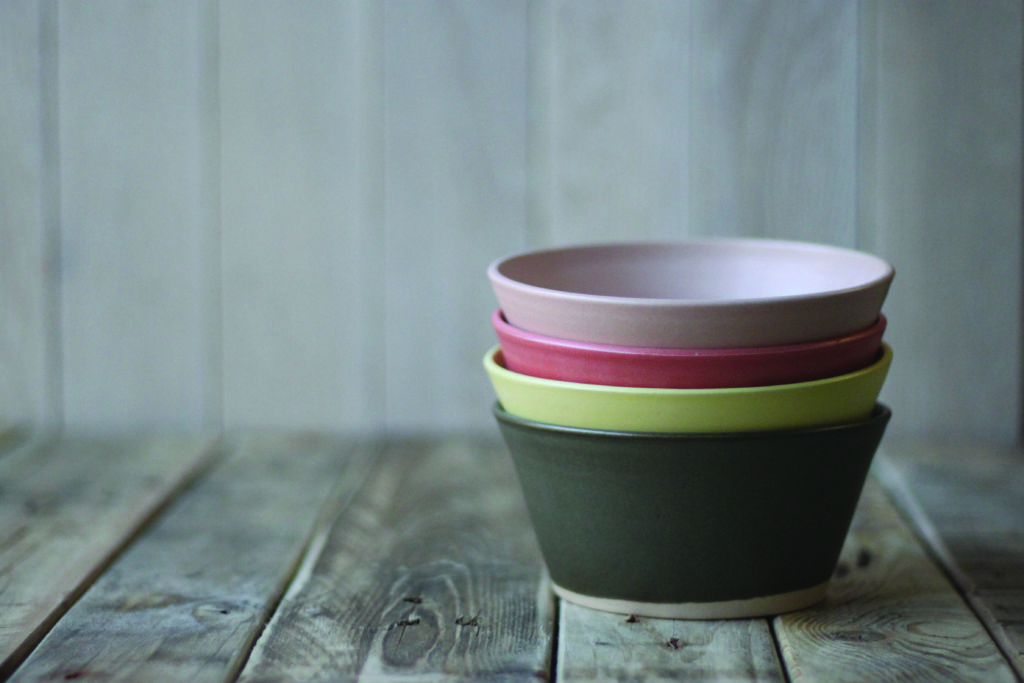 Reflecting the market area Arran Street East's pottery studio resides in Dublin city, these simple, hand-thrown pots come in a range of colours inspired by fruits and begetables: cabbage, potatoe, parsnip, lemon, pomegranate, and pink grapefruit. arranstreeteast.ie
B - Beveledge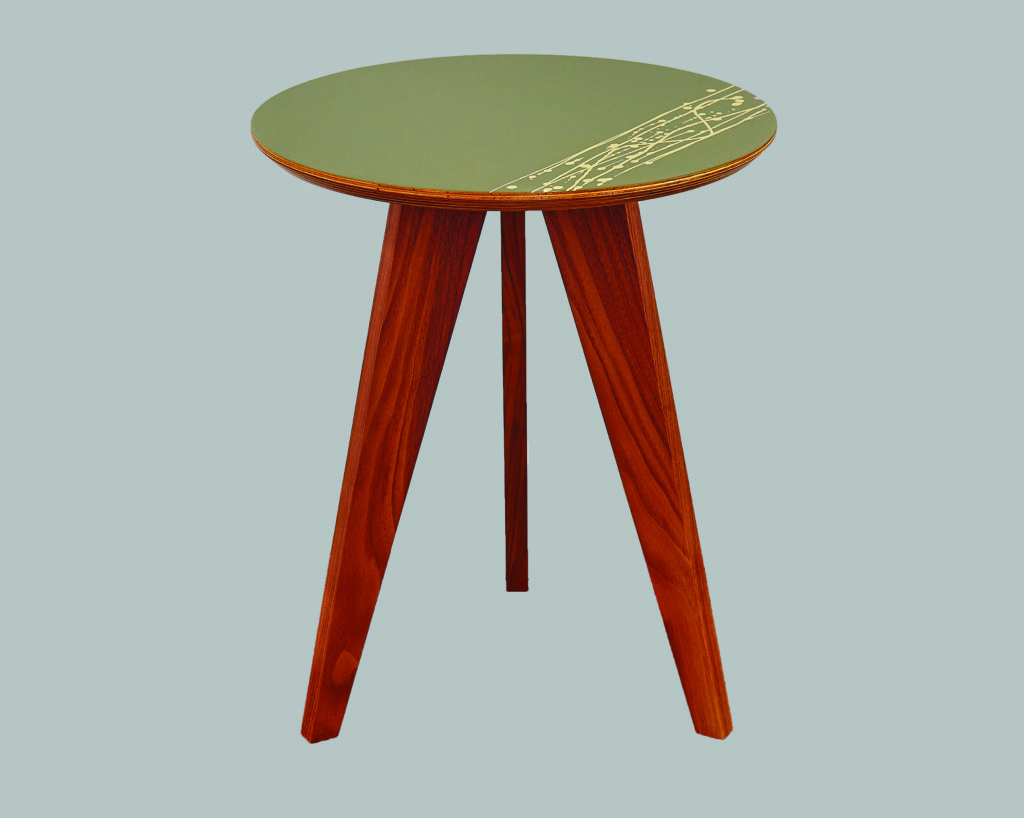 Working from his studio in Co Wexford, Donal Murphy of Beveledge specialises in pieces with a focus on sustainable walnut and ash. Smart in size and beautiful in design, this side table is €195. beveledge.ie
C - CloverRua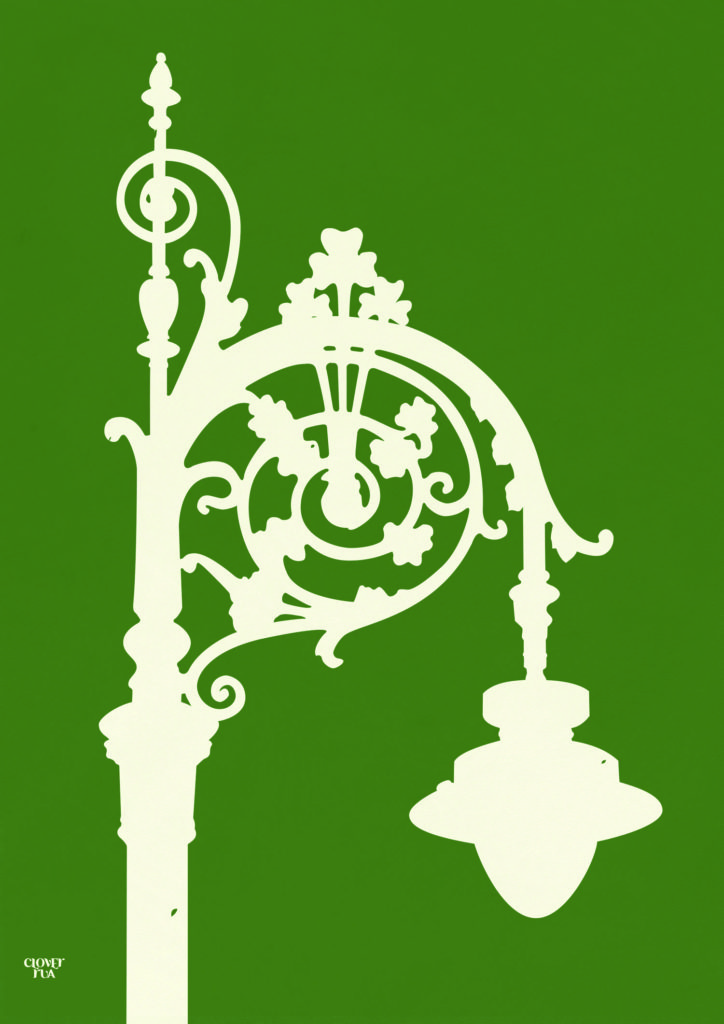 CloverRua's new print couldn't get more Dublin. Featuring the inner city's iconic street lamp, find yours at Article at the Powerscourt Centre or via cloverrua.com.
D - Danu Ceramics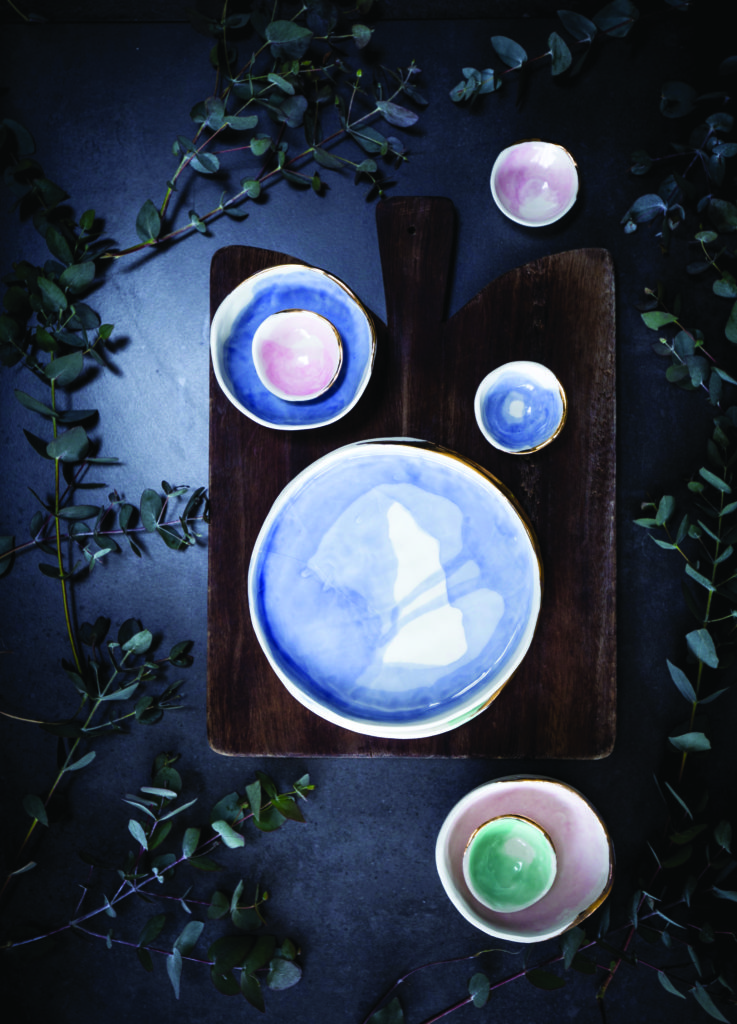 Danu Ceramics' design ranges combine earthy, organic yet sleek and contemporary aesthetics that display well in urban and rustic settings. In their designs, you can see echoes of ancient artefacts from diverse cultures, and every piece is unique. danuceramics.ie
E - Elkaliving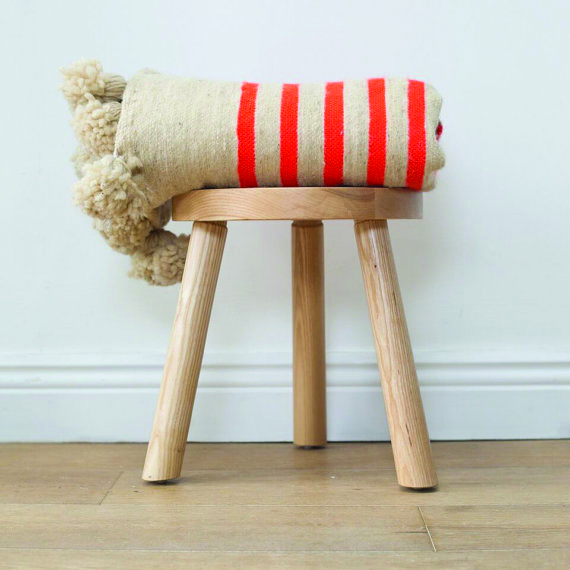 Coinciding with her lifestyle blog, Elkaliving.com, Karen Kieran's Etsy shop sells Shibori dyed cushions, vintage Berber rugs and cosy pom pom blankets with hints of eye-popping neon. Etsy.com/shop/elkaliving
F - Adam Frew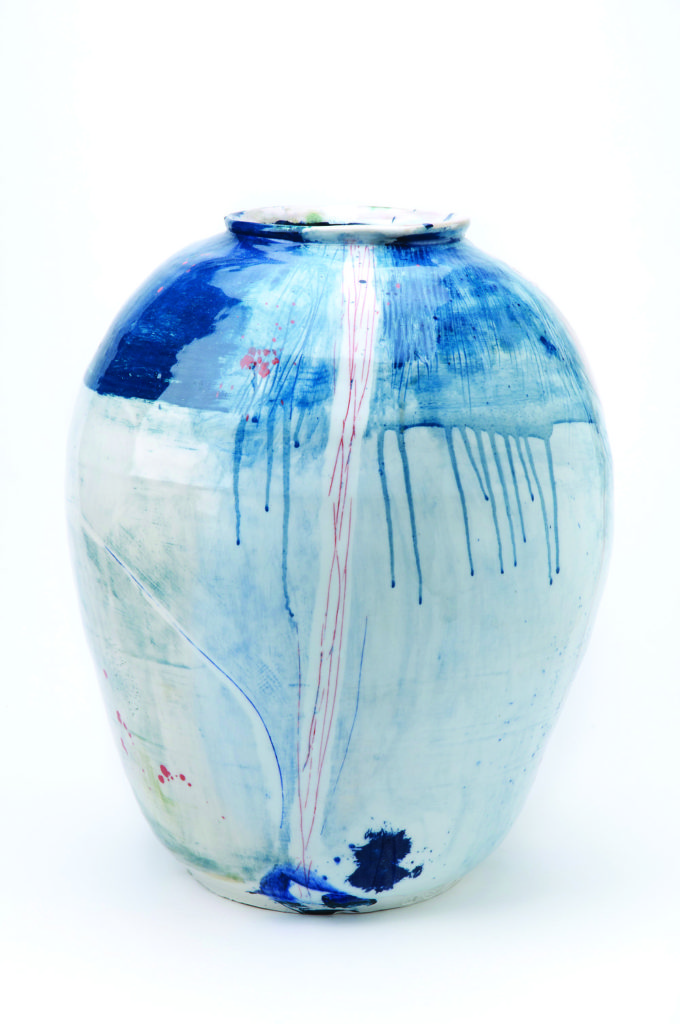 Creating functional, as well as one-off pieces, inspired by traditional eastern forms, Adam Frew is certainly a potter to watch. Working from his studio in Londonderry, his creations have a streak of spontaneity that's hard to ignore. adamfrew.com
G - Greenwood Chairs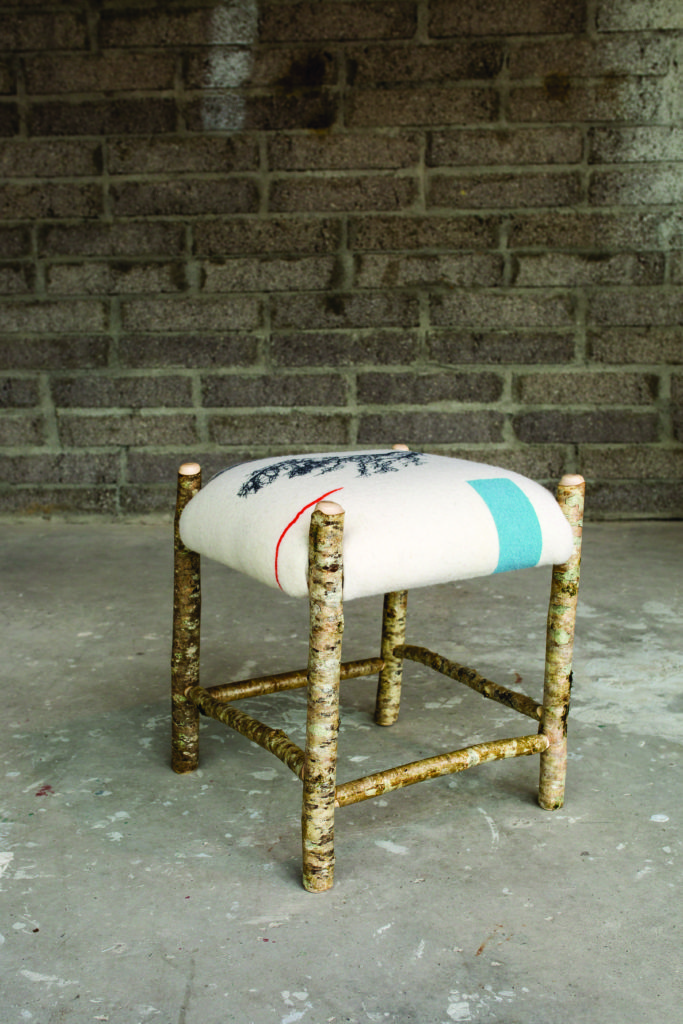 Check out Alison Ospina of Greenwood Chairs' latest collaboration with Cork-based textile designer Anne Kiely - a beautiful new range that includes this hazel footstool as well as a larger chair. greenwoodchairs.com
H - Helen Faulkner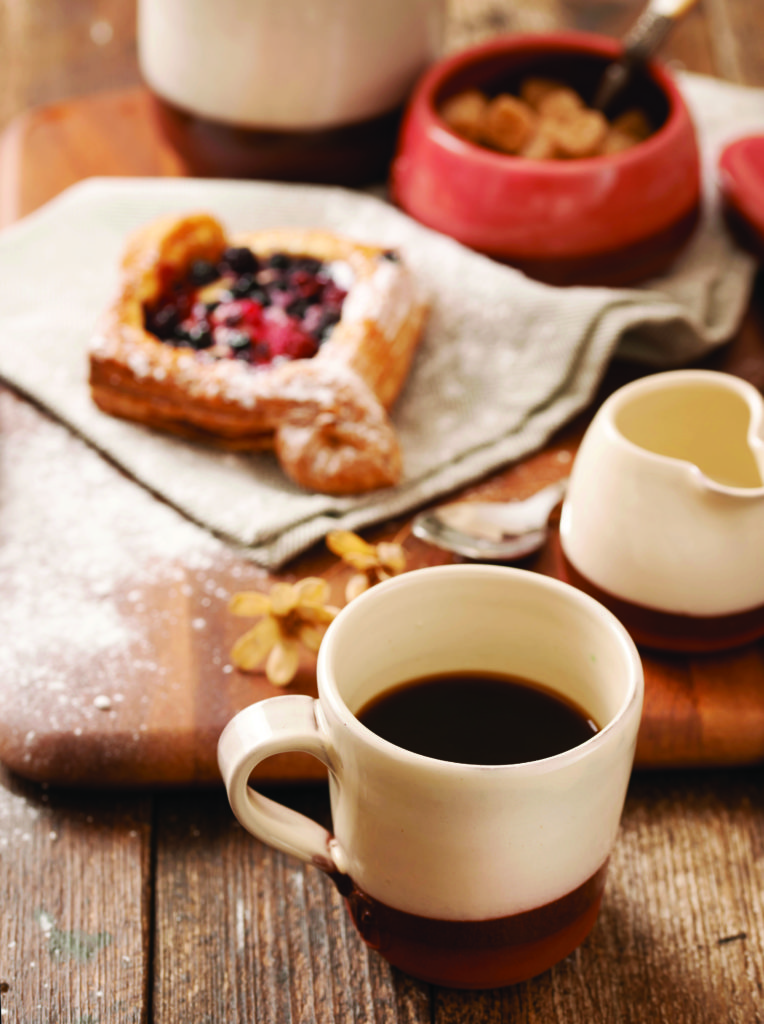 Helen Faulkner's work urges you to socialise with friends, family and food. Originally from Belfaast, with extensive hands-on training in Thomastown, her pieces really listen to you and can be moulded to your way of living. helenfaulknerceramics.com
I - Irish Design Shop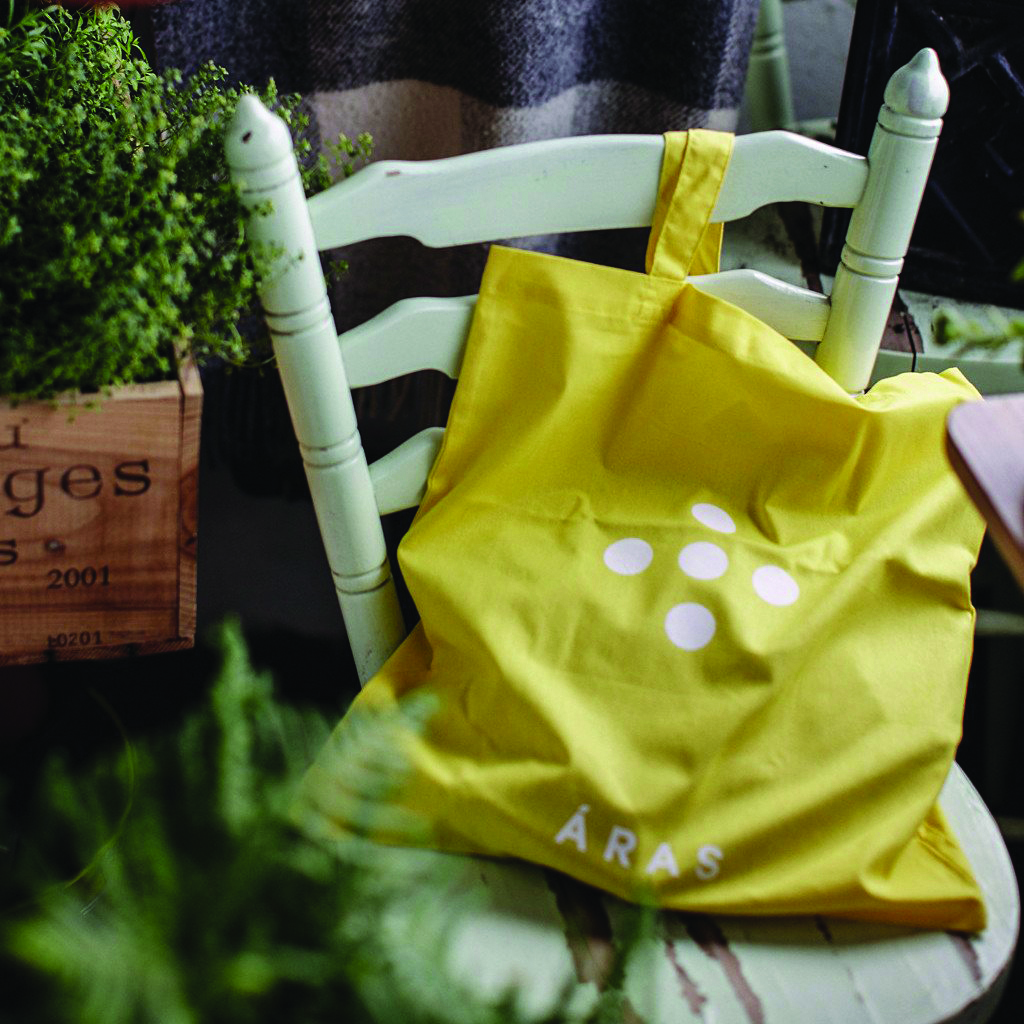 Irish Design Shop owners Clare and Laura constantly have their finger on the pulse as they discover and support Irish craftspeople and designers doing great things. Pop in and say hi on Dublin's Drury Street. irishdesignshop.com
J - Matt Jones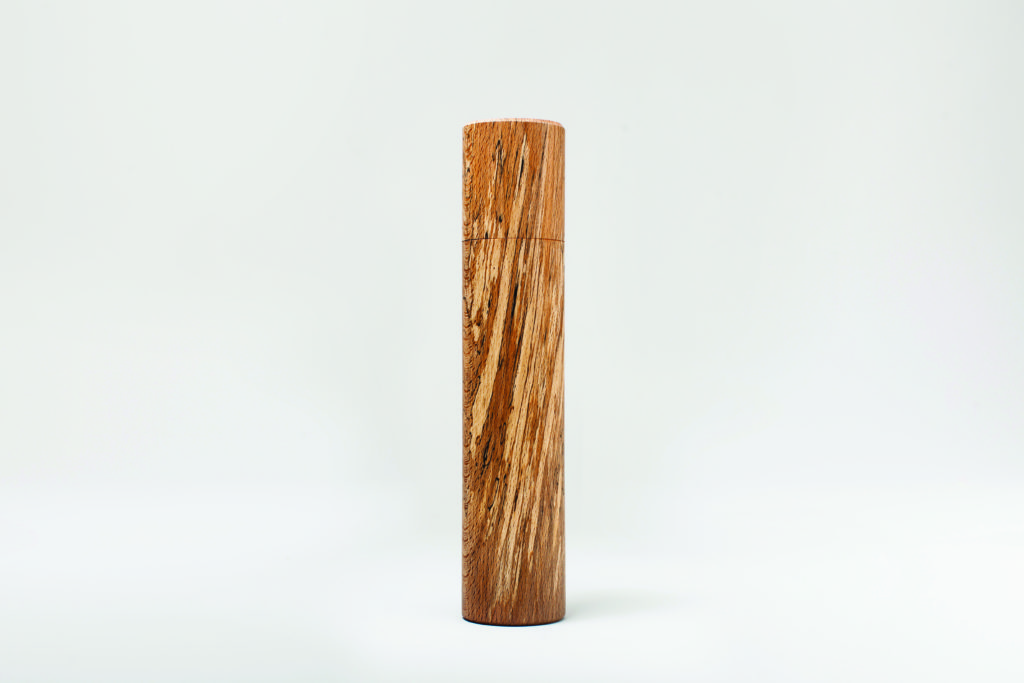 Inspired by the Dutch masters, music and nature, woodturner Matt Jones creates unique salt/pepper grinders, sturdy bowls and beautiful wine-stoppers, from a wide variety of woods. mattjoneswoodturner.com
K - Kate O'Kelly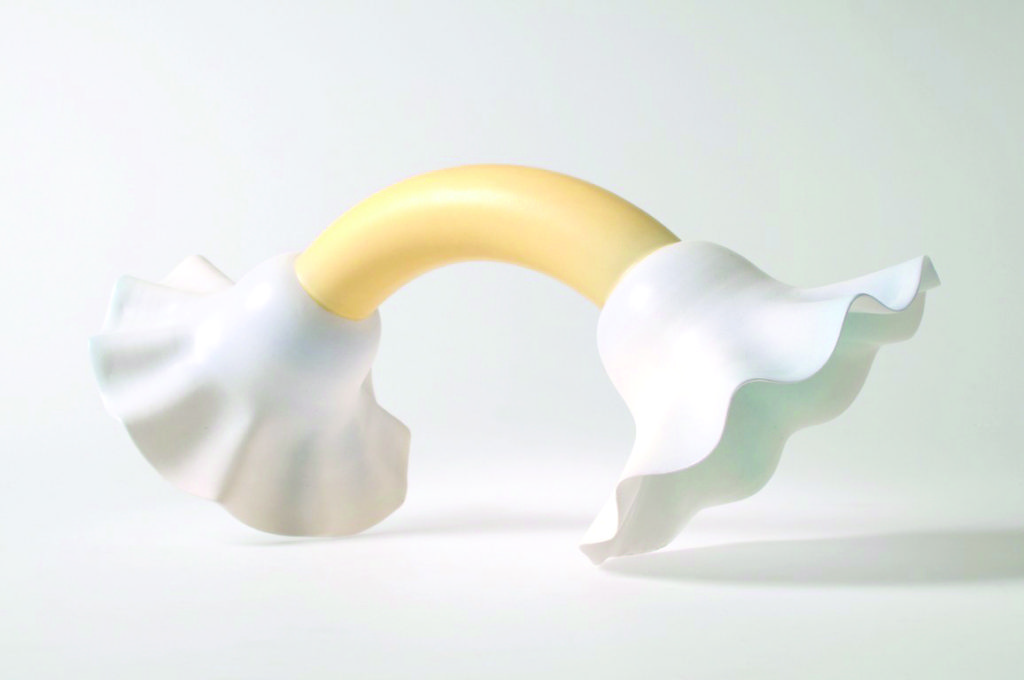 NCAD graduate Kate O'Kelly is inspired by Wicklow's countryside and her grandmother's eclectic collection of objects that she remembers as a child. Playful and evocative, she mixes classic and modern techniques. kateokelly.tumblr.com
L - Andrew Ludick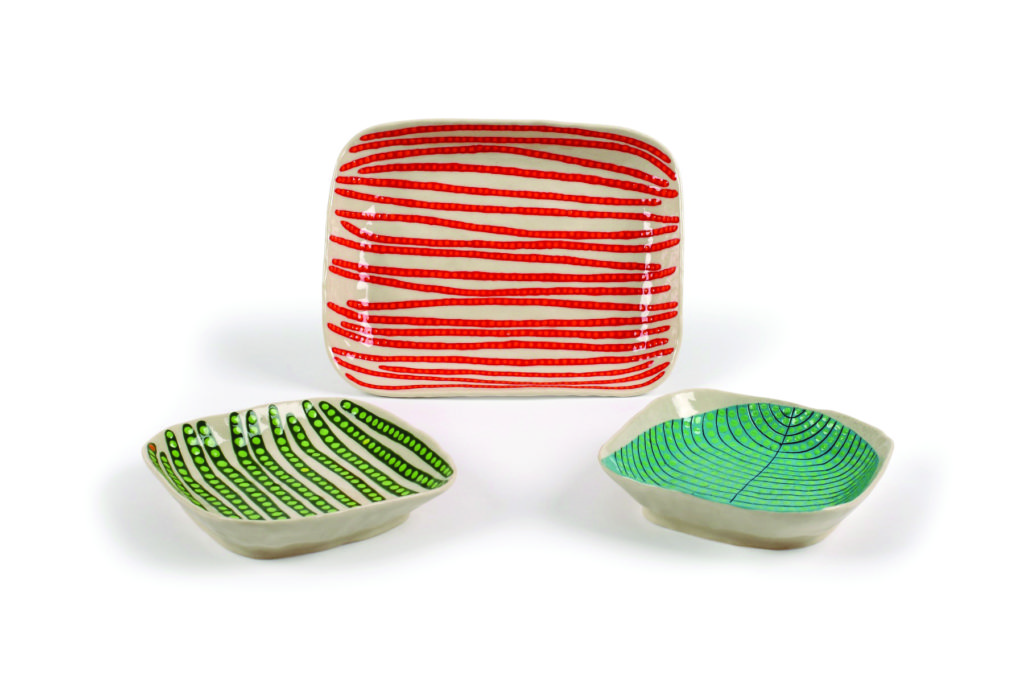 Working from his studio in Kilkenny, Andrew Ludick lets clay reveal its natural properties through a pinching and coiling technique that promotes a carefree and colourful craft. andrewludick.com
M - MA Ceramiste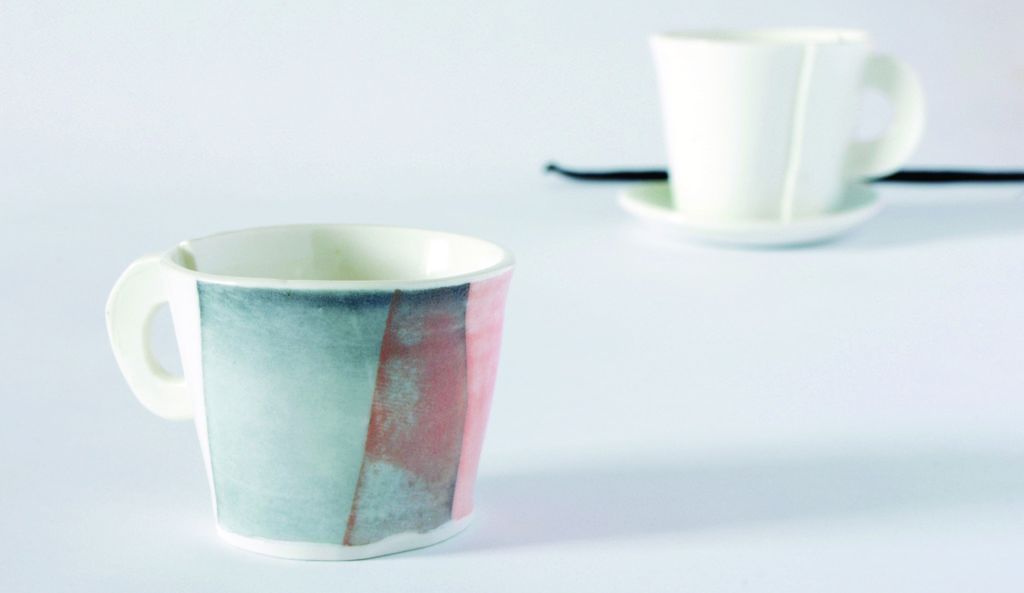 From Quebec City to Kinsale, MA Ceramiste makes tablewares, miniture sculptures and home decor objects decorated with watercolours and screenprinting techniques. maceramiste.com
N - Mary Neeson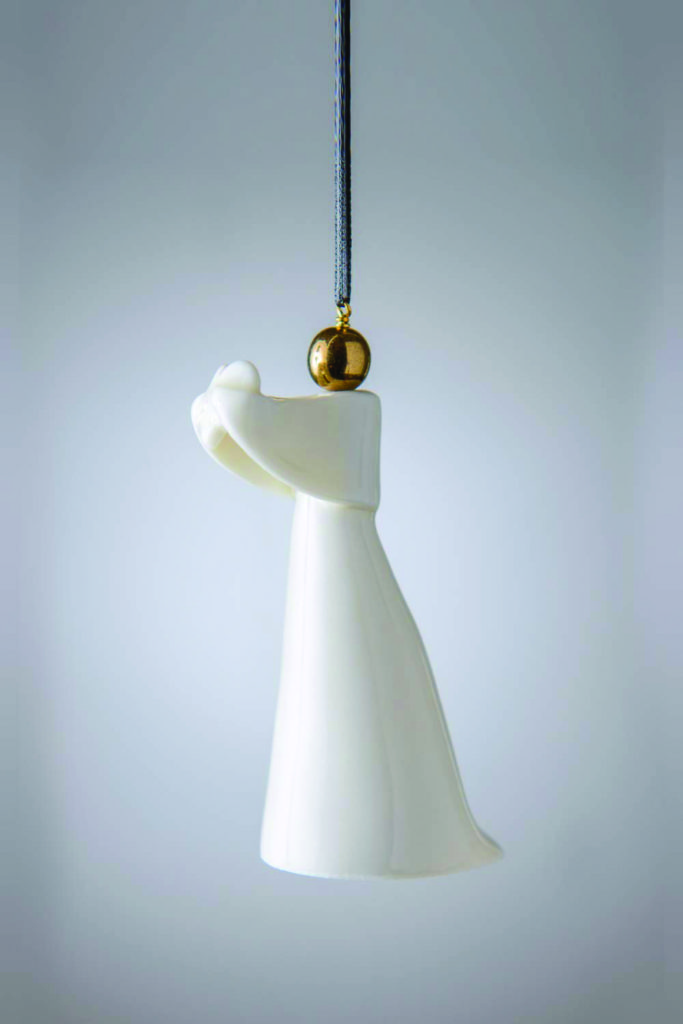 Mainly working with porcelain and bronze, Kerry-based ceramic artist, Mary Neeson creates delicate decorations and functional tableware. Her new additions include these angles (from €15) - an ideal Christmas gift. maryneesonceramics.com
O - Cillian Ó Súilleabháin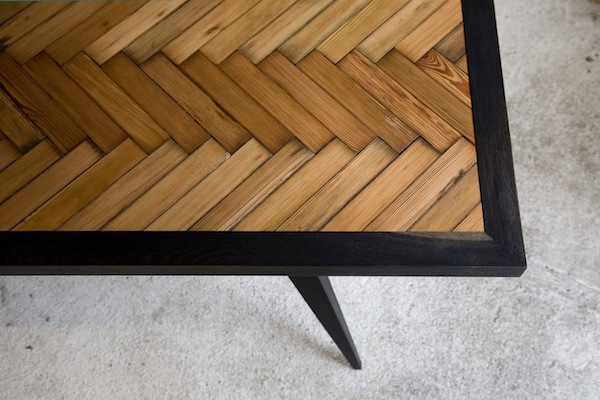 Dublin-based furniture designer Cillian Ó Suilleabhain collaborated with Seven Wood to create the Parquet Table, which was designed around reclaimed parquet flooring in Queen's University, Belfast. cillianosúilleabháin
P - Philip Galbraith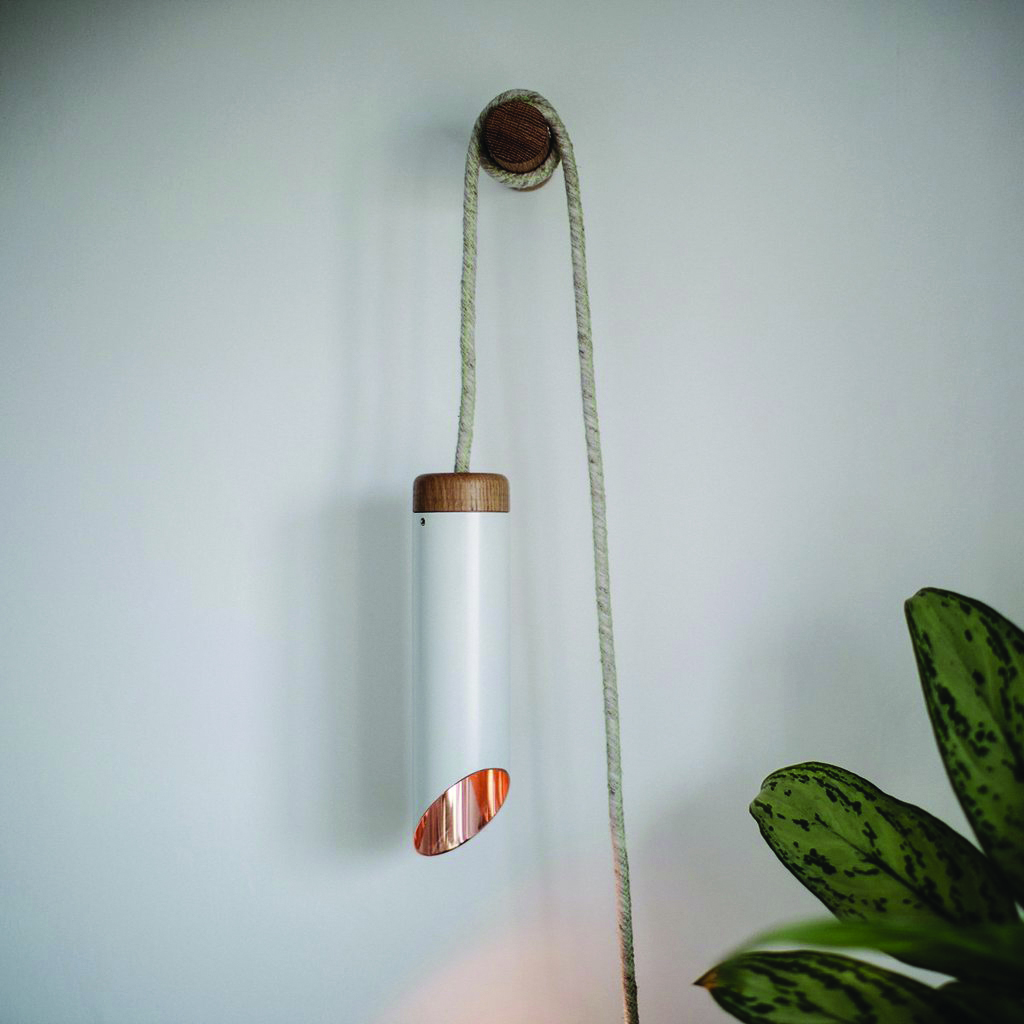 Lighting company Copper Green Design's Philip Galbraith works with leather, glass and concrete as well as copper to create commercial and residential designs. This Ballygahan light is available at Irish Design Shop for €215. coppergreen.ie
Q - Quercus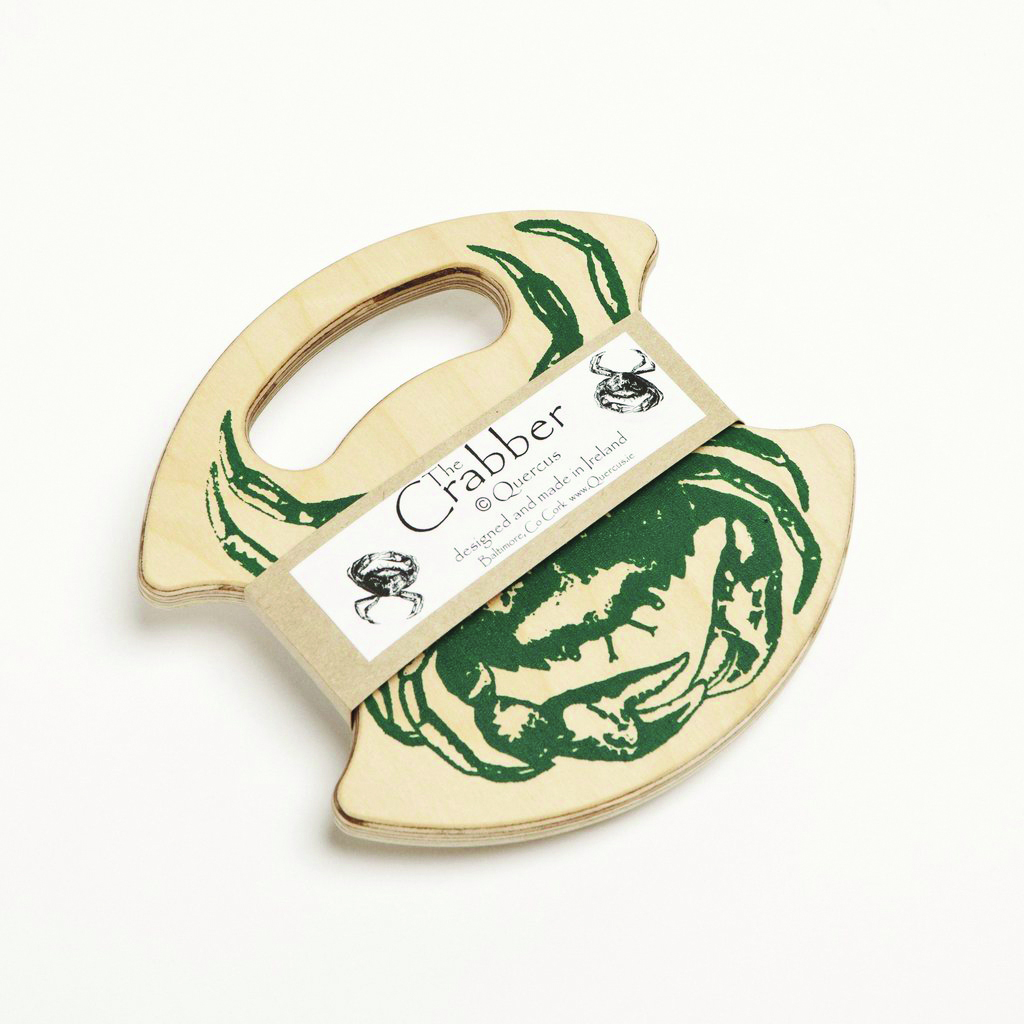 Quercus is husband and wife team, Jason and Ginny, based in West Cork. Their range of home and garden products put an emphasis on natural materials found in Ireland. This crabber revives a fun activity that's old-school and nostalgic. quercus.ie
R - Lisa Ryder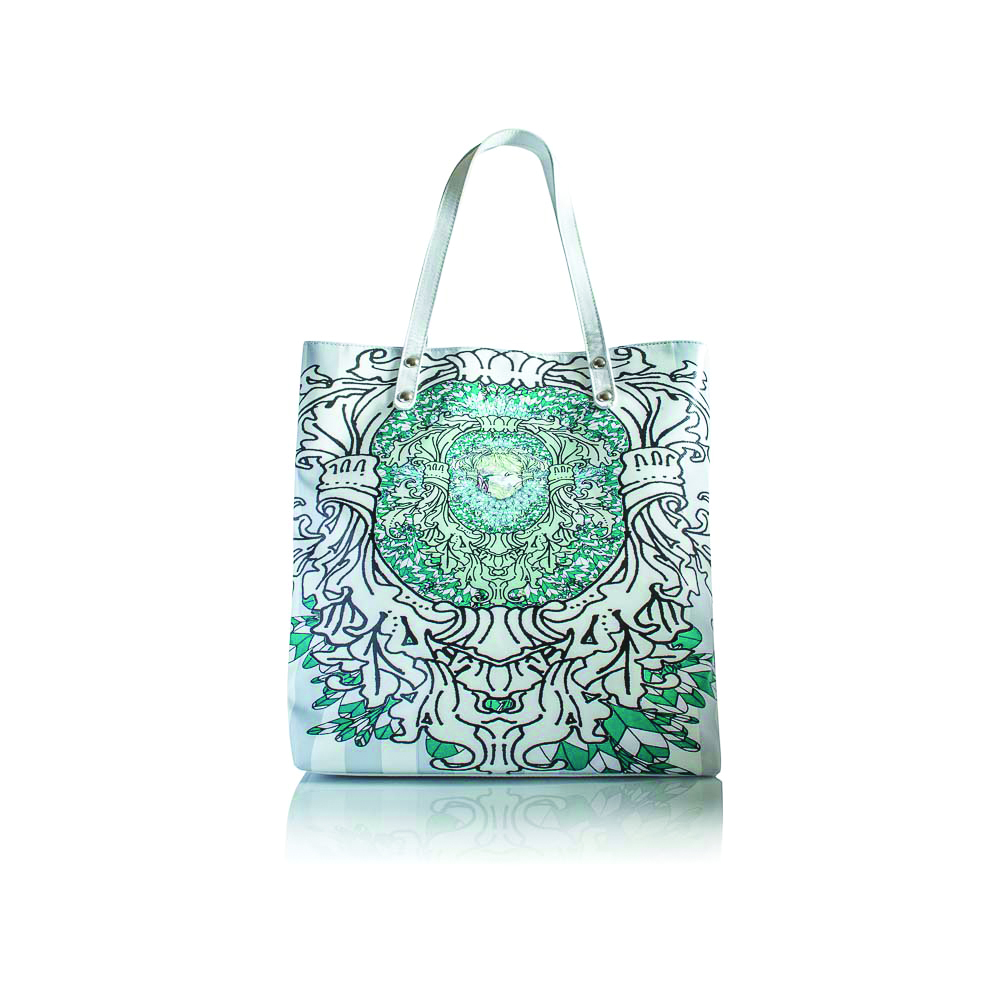 Handbag designer Lisa Ryder's 2016 line will bring vibrant luxury to your next trip to the shops. The Land of Dreams vinyl shopper is easy-to-clean and hardwearing, as well as beautiful. lisaryderdesigns.ie
S - Jennifer Slattery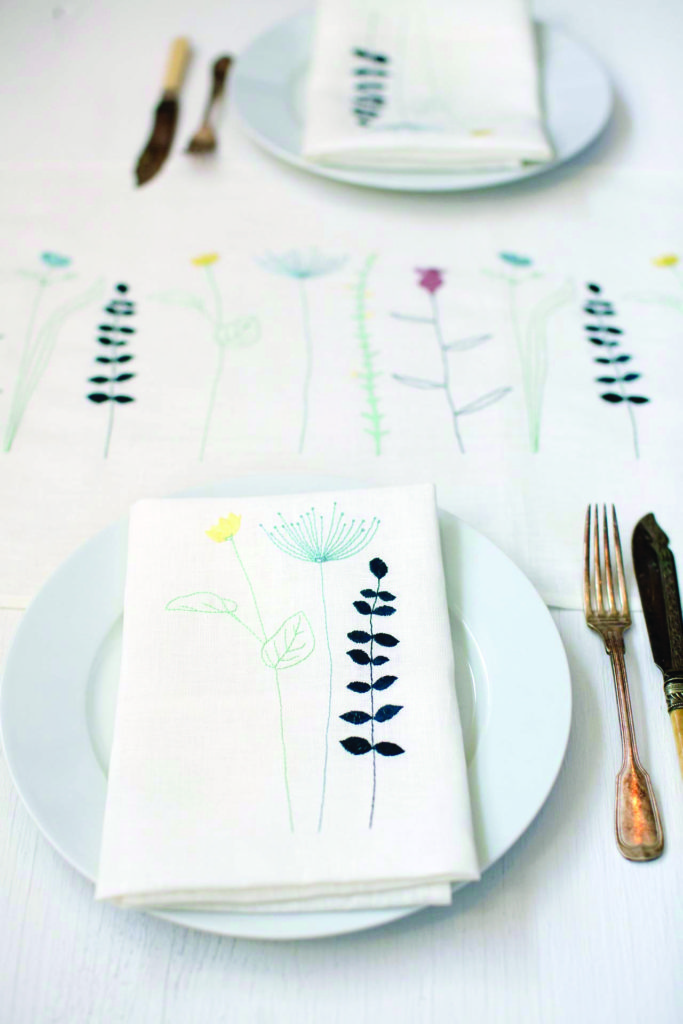 Textile designer Jennifer Slattery has just introduced new items to her range; dainty designs inspired by Irish wildflowers. Her gorgeous linen gift-sets are available on her website. jenniferslattery.com
T - Deborah Toner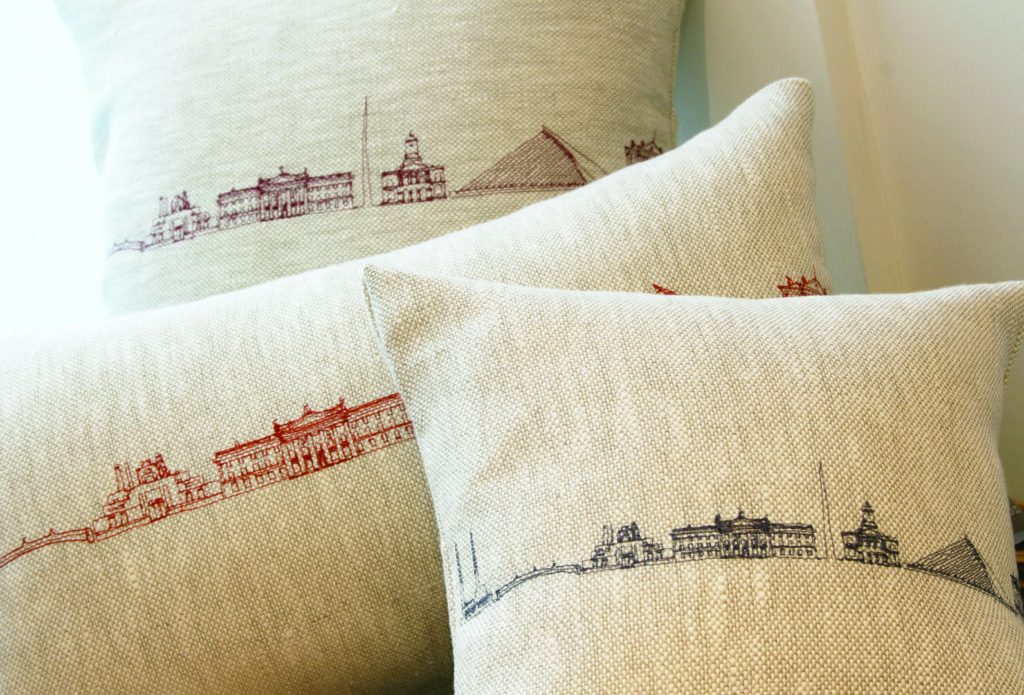 Deborah Toner's work came about while she studied architecture at Ulster Univerity in Belfast As part of her thesis, she studied maps of the city. Inspired by this, she now embroiders maps and skylines onto the finest quality, locally made Irish Linen, which is just one part of her homeware range. deborahtoner.co.uk
U - Ulster Weavers
Designing home textiles and accessories for over 135 years, Ulster Weavers' new collection includes a collaboration with Mini Moderns as well as Moroccan inspired tiles, cushions and rugs. ulsterweavers.com
V - Erosion V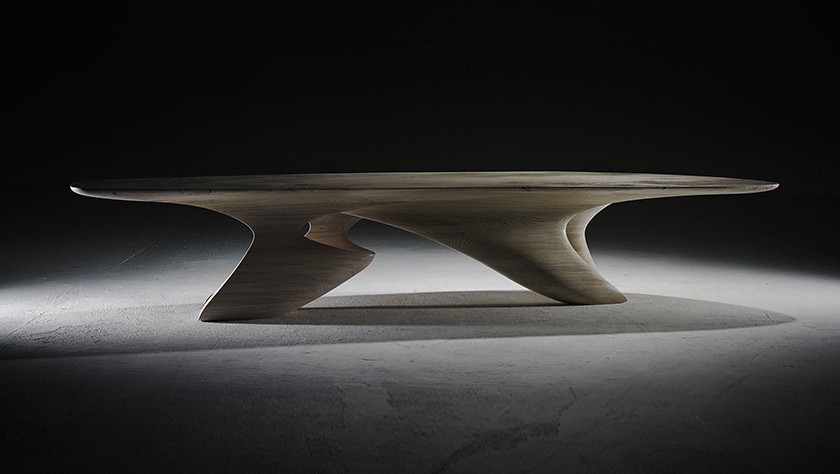 Jospeh Walsh created Erosion V, a table made out of stack laminated olive ash and burr, empasising the pattern of erosion, the energy of material removal which is recorded in the remaining form. This relationship between erosion and the original composition is revealed in a layered fluid pattern carved by hand. josephwalshstudio.com
W - White and Green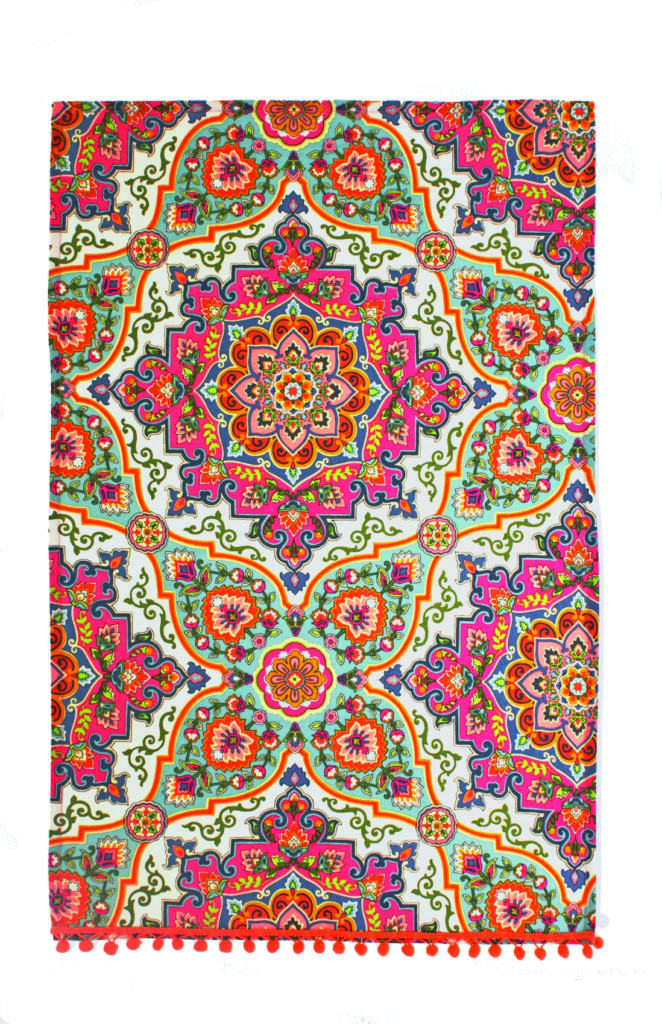 The first and only organic fair trade cotton in Ireland, White & Green bed linen will help you sleep soundly in the knowledge that safe labour practices, fair wages and community funding for all of their farmers and workers in India are this family business' from Wicklow's top priority. whiteandgreen.ie
X - Indigo and Cloth x Derek Wilson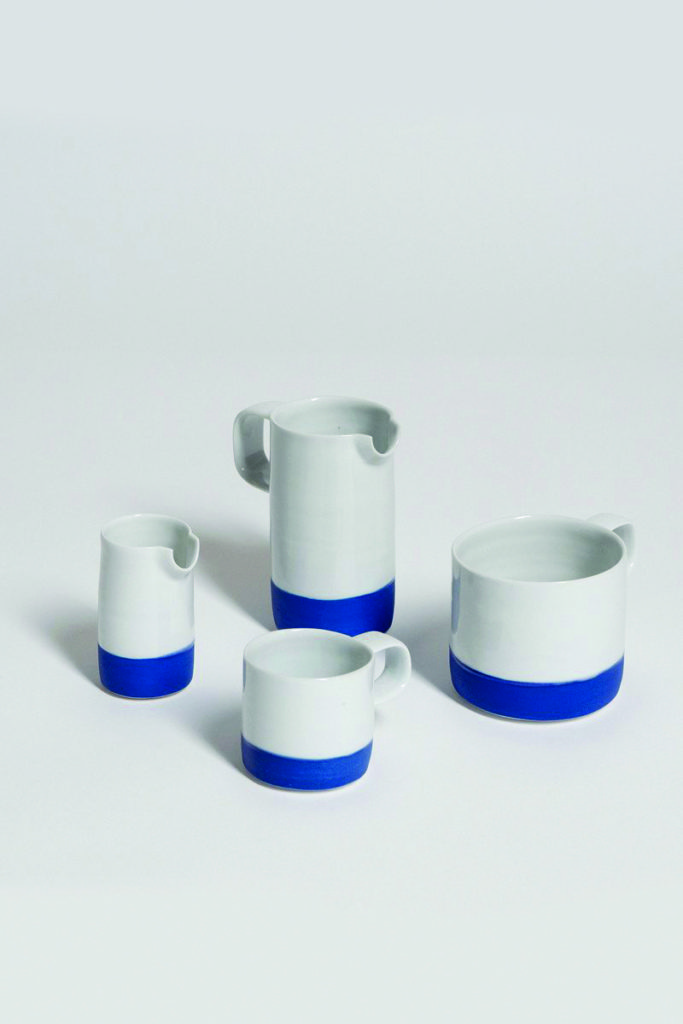 Indigo and Cloth x Derek Wilson is a four-piece collection of ceramic cups and milk jugs. Each piece is handmade from a translucent, almost glass-like porcelain and is finished with a distinctive indigo glazed base. indigoandcloth.com
Y - Young Designers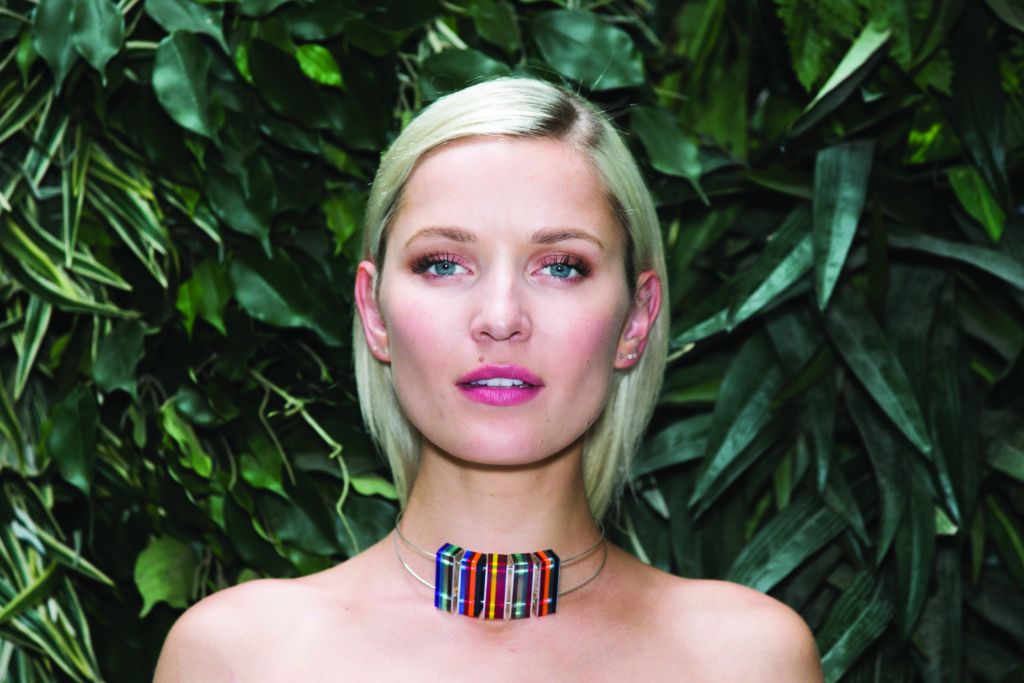 Don't miss new contemporary design work by the talented young designers from the Design and Craft Council of Ireland's Future Makers awards programme. Showcasing a selection of emerging Irish makers, it'll run from November to January at Kilkenny's National Craft Gallery. nationalcraftgallery.ie
Z - The Lazy Lounger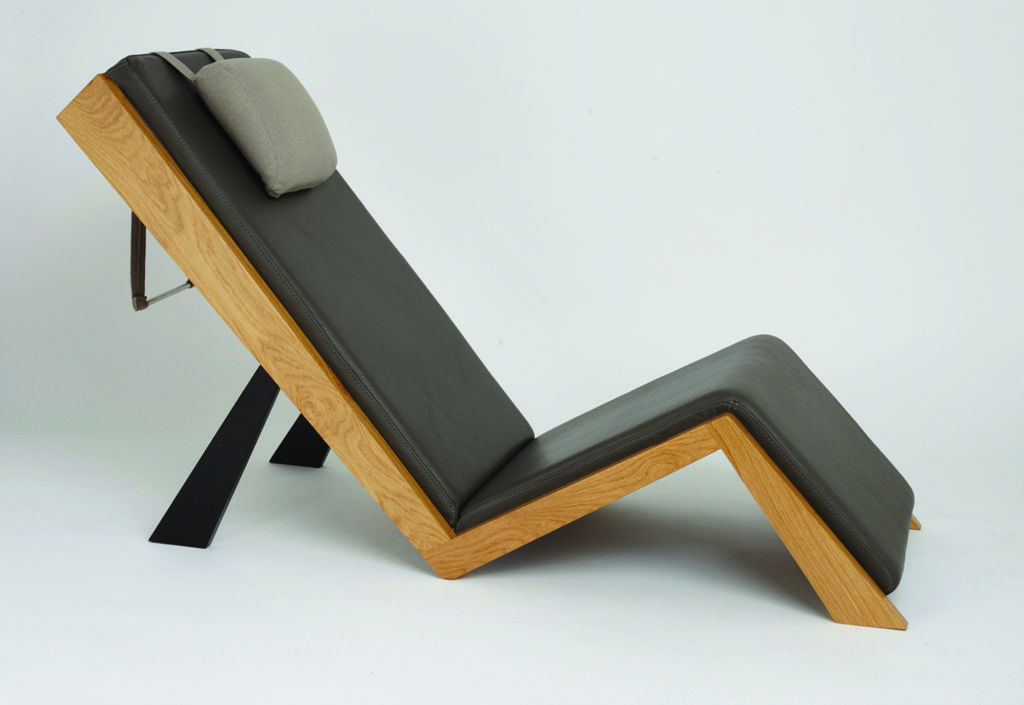 We'll admit it, finding a 'Z' to top off our list was a challenge so allow us to use poetic license. The Lazy Lounger (€850), is am oak and leather chair by Dublin-based designer, Tricia Harris, but it can be ordered in other materials and leathers if you so wish. triciaharris.ie