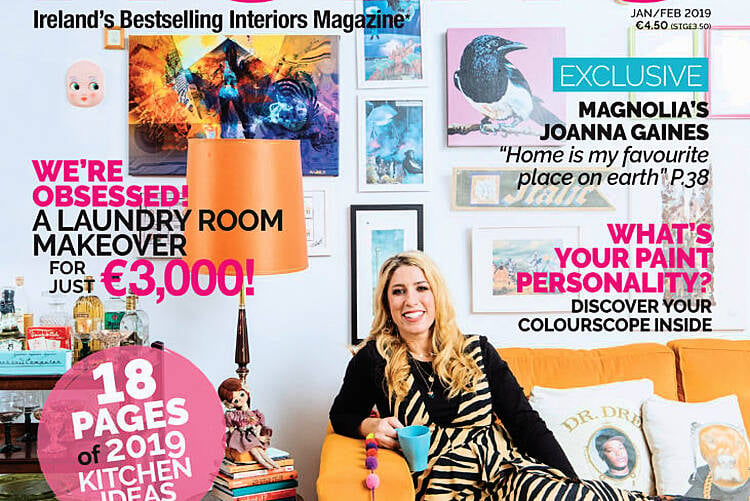 Whew! It's a whole new year for your favourite interiors magazine (did you know House and Home sells 40% more magazines on newsstand than other titles, and that's all down to you, our fantastic readers?). Long may the trend continue into 2019, and to start the year with a bang, we have a whopper issue for you. Grab a cuppa, and let us explain.
WIN a sofa worth €1,200 from Michael Murphy Home Furnishing
Our amazing win a sofa competition with DFS was such a smash success last month, we've brought it back this month too! This time around, you have a chance to bag yourself an absolutely massive voucher for €1,200 towards a couch from home-grown interiors brand Michael Murphy - which, incidentally, has just opened a brand new store in the Blanchardstown Centre. Wahoo!
It's the BIG small space issue
We're in a housing crisis, many of us are renting for longer than ever - or forever - and in addition in Ireland, we build homes that are smaller than the EU average. So we understand that we're all trying to fit a lot into a little. Over 32 packed pages in this issue, the team offers tips and tricks to help, and we go inside two incredibly clever homes. One is 80 sq m and one is just 60 sq m, proving the point that you don't have to go big to impress. We hope you find loads of inspo for your own tricky, tight spaces.
18 pages of kitchens 2019
Because c'mon - who doesn't love themselves some kitchen inspiration? We've got the trends for the year ahead, a lookbook to help you decide on the style to suit, a gorgeous SieMatic makeover in a period property and lots more.
Laundry room love
Name us the one most wanted home item and the hot ticket on everyone's lips in the House and Home office would be a laundry room. Well, have we got news for you guys: This issue's makeover project is the stunning laundry-cum-utility of Niamh Scott from Co Meath. Discover how she created her amazing space for just €3,000!
EXCLUSIVE: Magnolia's Joanna Gaines speaks to House and Home
As design queen and maven of, well, everything interiors, Joanna Gaines releases her third book, Homebody: A Guide to Creating Spaces You Never Want to Leave, we have the Irish exclusive with everyone's favourite fixer-upper. Stunning shots and sage advice; this is one you don't want to miss.
We have this thing with tiles
Will we ever be over them? No - we won't, but if you're new to tiles the buying process is tricky. So we have a four-page guide in this issue which decodes everything you need to know about your essential tile purchases. Oh, you're so welcome.
PLUS: trends, shopping, fitted and walk-in wardrobe guide, garden rooms, kitchen countertops, the small space architect guide, ask an expert, your colourscopes for 2019 and LOTS more.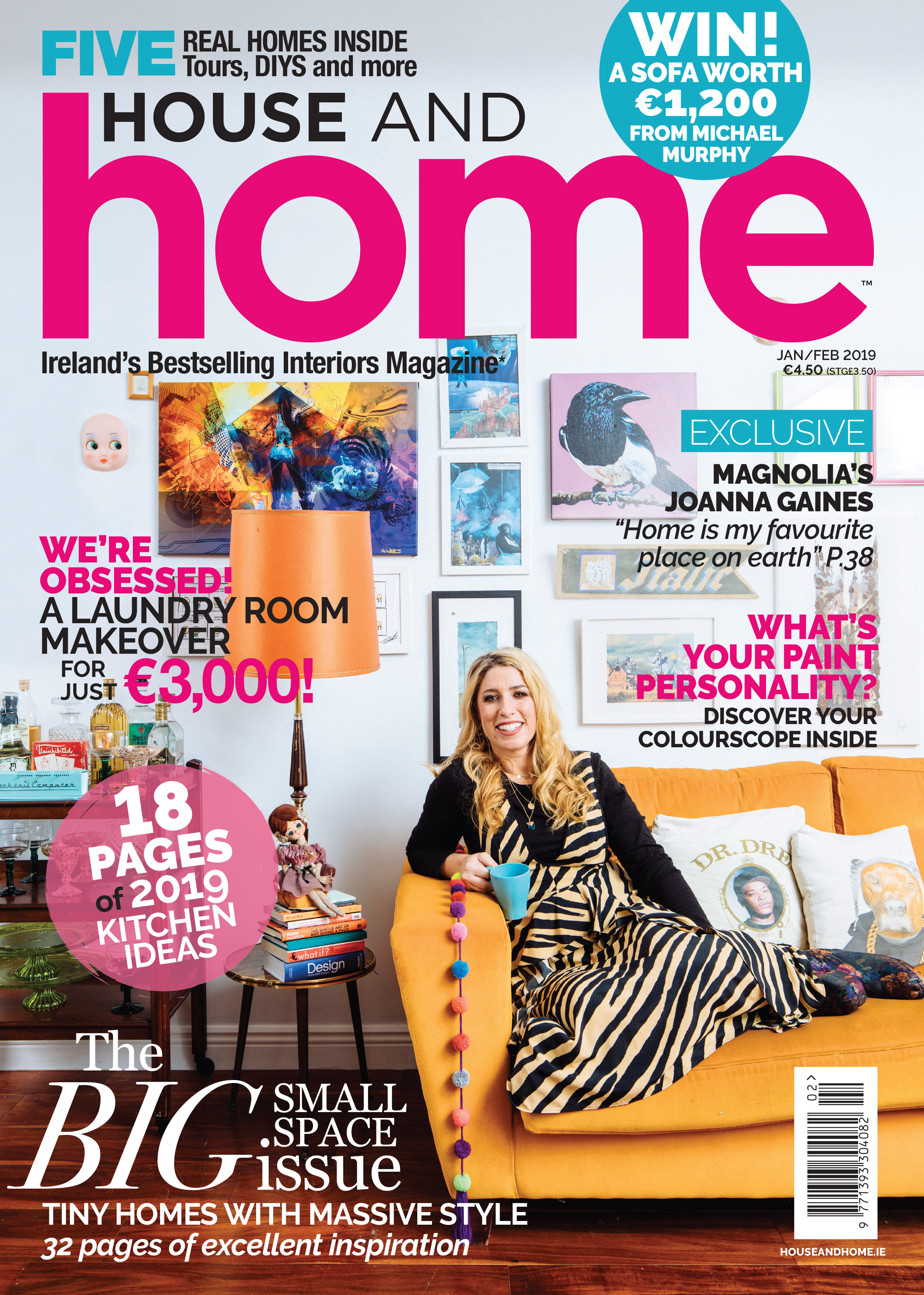 House and Home's Jan/Feb 2019 issue is on sale now for €4.5o. Find it at newsagents, supermarkets and Eason stores nationwide.