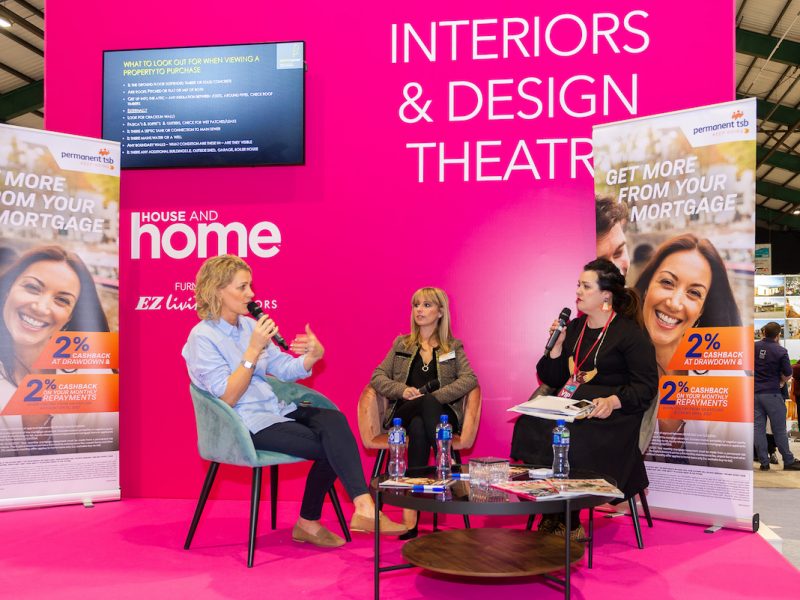 Every year, we look forward to meeting tonnes of you at the permanent tsb Ideal Home Show at the RDS, and this year is no different. You'll find us at stand N37 from October 25-28th, where we'll have a special offer on our newest magazine, the November/December issue and our September/October issue which has just come off shelves, but that's not all!
After the success of the House and Home Interiors & Design Theatre last year, hosted by our editorial director Kirstie McDermott, we're back taking over the stage for the whole weekend. You're not going to believe the incredible line-up of talks we've got for you across the three day show.  Covering everything from home makeovers to interior design trends and décor to financing your home build, there's going to be something for you no matter what stage you're at with your home.
We're sure there's plenty on the schedule that appeals, but with 26 Theatre talks across the weekend and an incredible line-up you'll want to check out throughout the permanent tsb Ideal Home Show, we've narrowed it down to seven sessions we think you absolutely can't miss. Jot 'em down in your diaries now!
The Round Our Gaff gang - On creativity, colour and period homes
Friday 12.30-2.30pm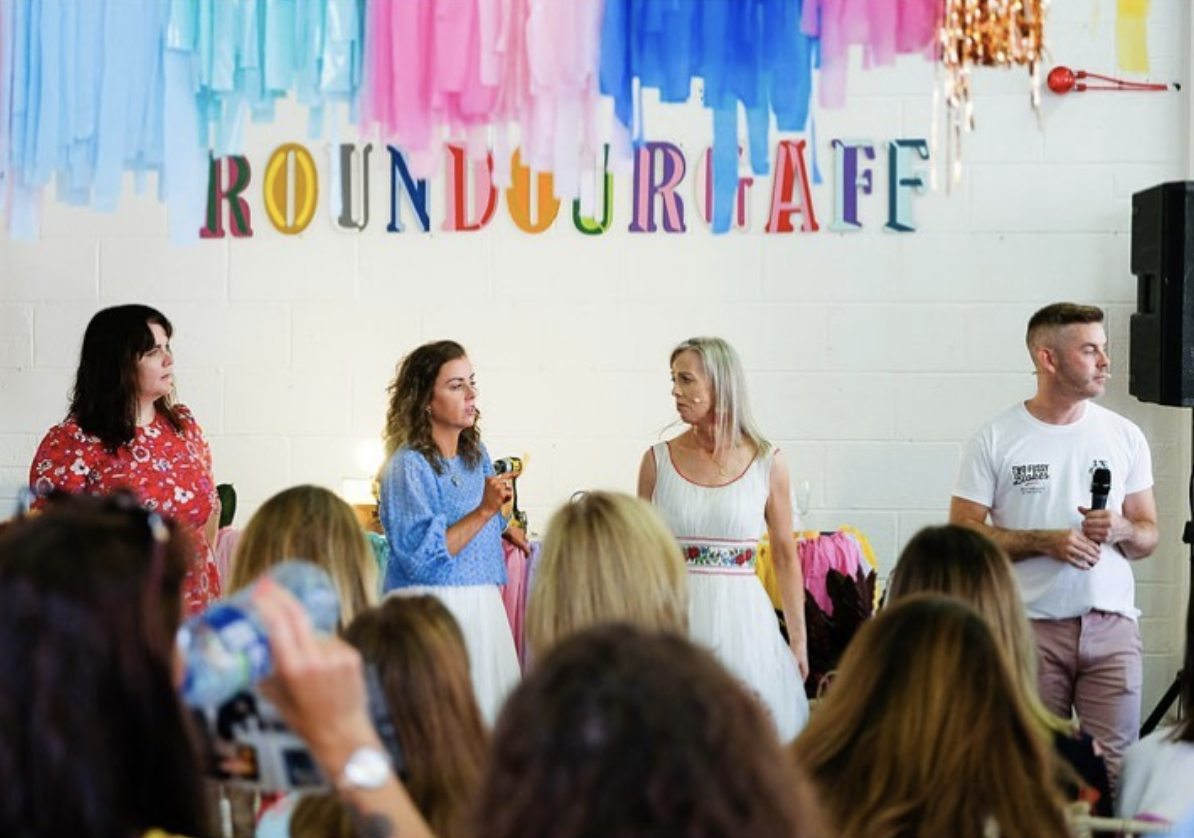 If you're familiar with the interior Insta-gang, you'll know Katrina Carroll, Joanne Mooney, Joanne Condon and Darran Heaney, who've come together to put on 'Round Our Gaff' this year. Katrina and Joanne will be up at 12.30pm on Friday to chat to Kirstie about sparking creativity in the home. Joanne Condon will follow up at 1.40pm with a chat on colour confidence in the home and getting to grips with paint. And Darran Heaney will close out the group's talks at 2.30pm with his story about creating and curating his Victorian home. You won't want to move from your seats for the afternoon!
Karina Heaslip - Secrets to steal from an TV interior stylist
Saturday 1.15pm
If you were as obsessed with this series of Room to Improve as we were, you'll know Karina Heaslip helped pull those beautiful homes together in the end with her super styling skills. Nab a trick or two from her when she chats to us on stage!
permanent tsb talks - First time buyers chats
Saturday 2.20pm, Sunday 3.10pm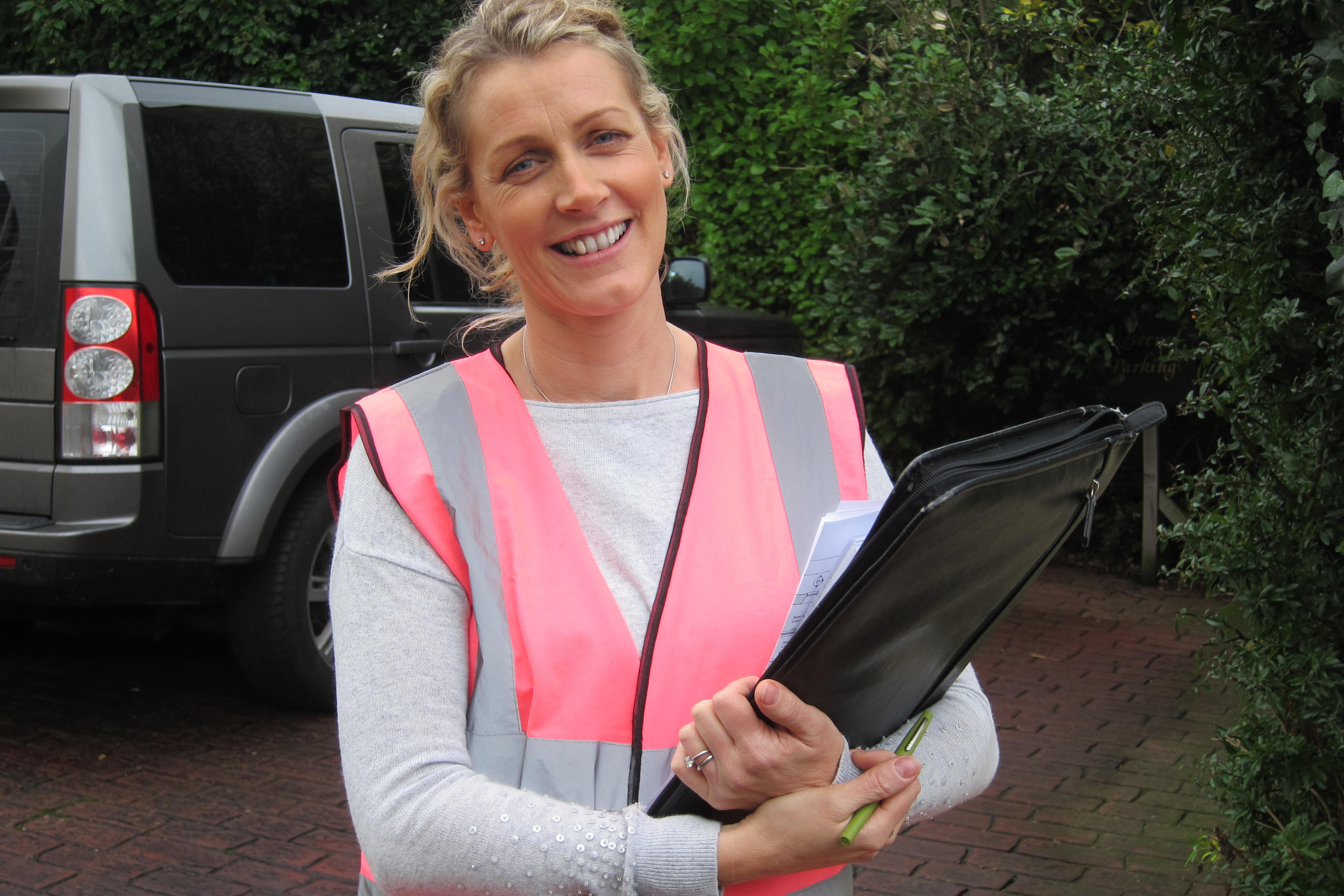 The permanent tsb talks are always interesting ones, especially if you are early on in your house journey. Saturday's talk will focus on first time buyers and all the advice you'll need on that front, while Sunday's talk will be a panel discussion with Liz O'Kane, QS Patricia Power and Mark and Sean, the presents of Buyers Bootcamp, talking all things home-buying in general, so not limited to first timers!
Lisa Glennon, EZ Living Interiors - How to work with an interior designer
Sunday 12.20pm
EZ Living Interiors are dressing our stand and the House and Home Interiors and Design Theatre stage at this year's show, and you can bet if we've handed off our spaces to them, they've got some gorgeous pieces to peruse. Lisa Glennon from their team will be chatting to use about how to work with an interior designer, giving you top tips and advice to make the most of your investment.
Architect Denise O'Connor - The Bo Concept roomset, Making the most of your extension budget
Sunday 1.10pm, Monday 11.30am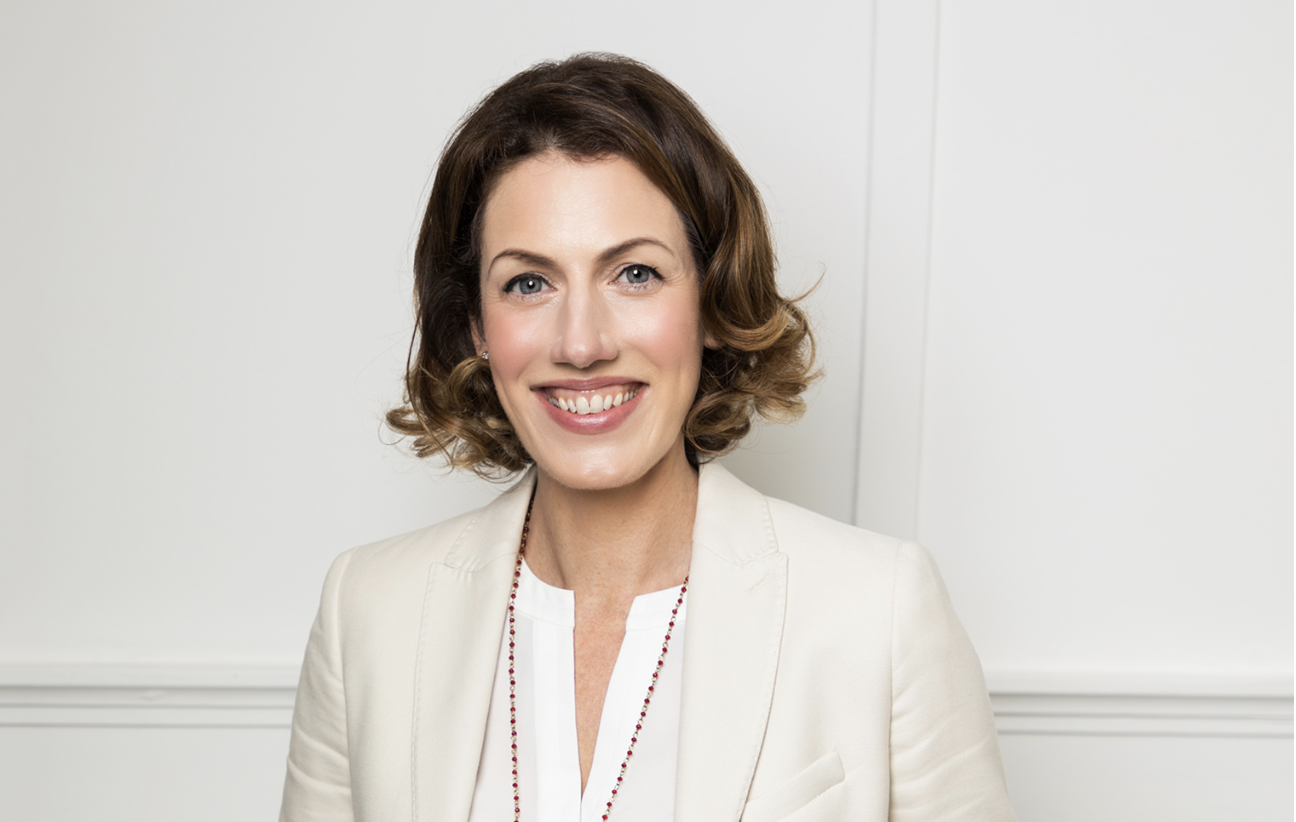 We're convinced there's nothing architect Denise O'Connor doesn't know, and she'll be sharing her wisdom a couple of times over the weekend so you should make time to catch her. On Sunday she'll be talking about the Bo Concept Roomset she's designed at the show, and on Monday, she'll be sharing everything she knows about getting the best from your budget when you're extending - something she's very familiar with herself having recently extended her own home.
DFS and Nineyards Design - The secrets of the DFS Roomset
Sunday 2.20pm
If you've seen DFS' products, and any of Nineyards Design's work, you'll know both are gorgeous, and together they're bound to have created an incredible Roomset for the show. Yvonne Mulligan from Nineyards will be on stage to spill the beans on how they brought it all together!
Emma Gilleece and Architect Roisin Murphy - Objects of Design
Monday 2.20pm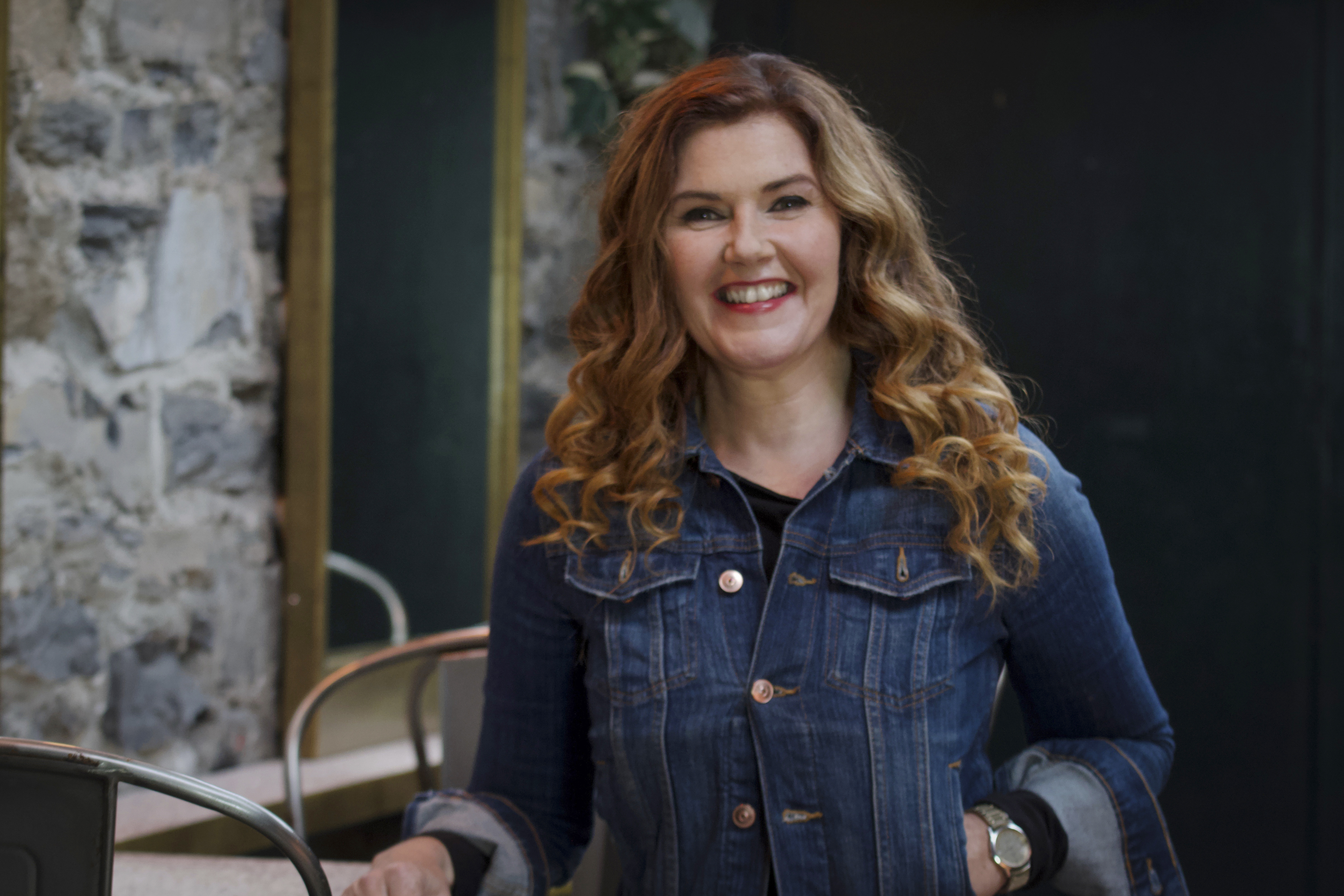 Emma Gilleece is hosting a whole range of talks across the weekend, but the one we're highlighting is with hopefully a familiar face - RTE presenter and architect Roisin Murphy will be discussing objects of design with Emma and it should prove an interesting listen if you're at the show on Monday.
Check out the full timetable of talks below!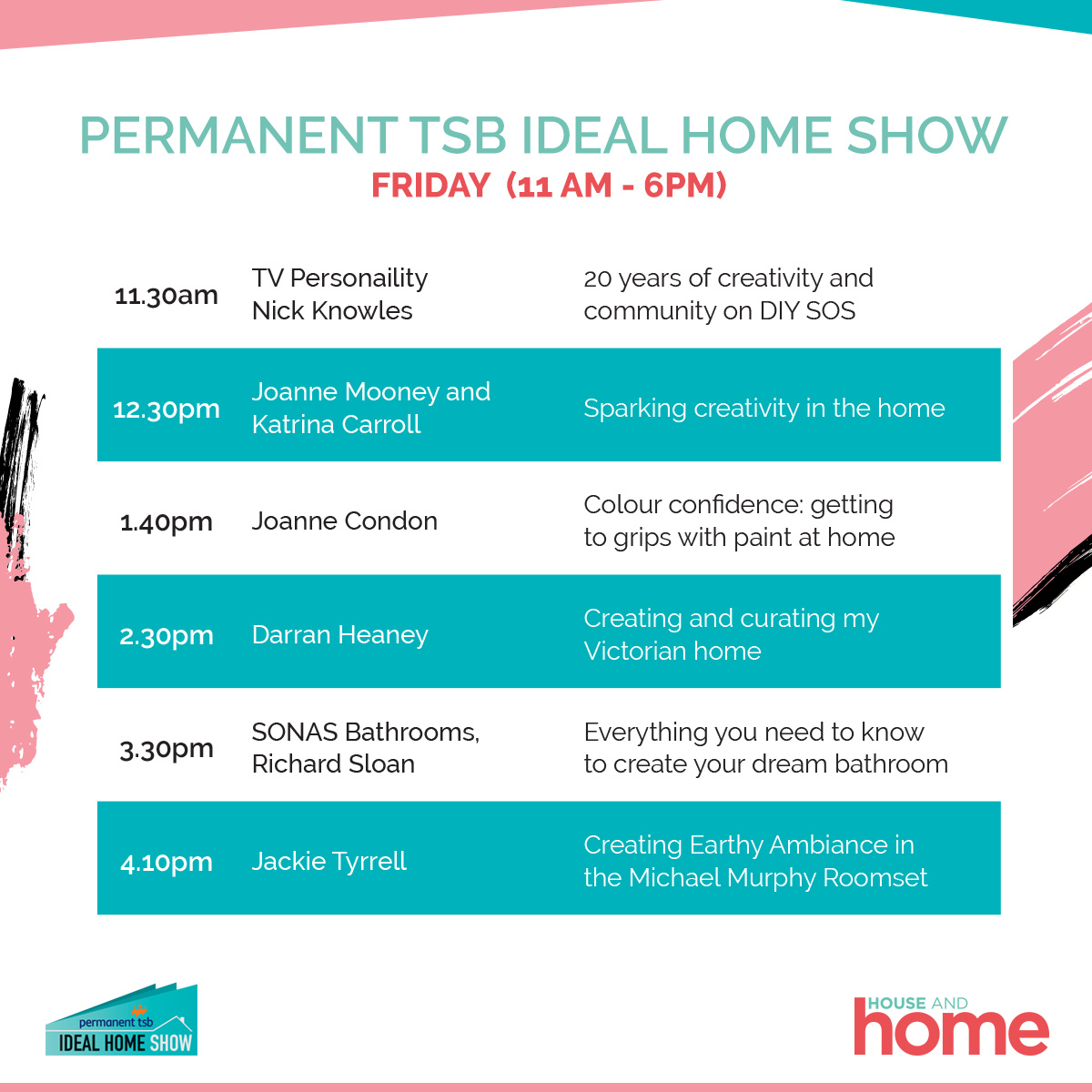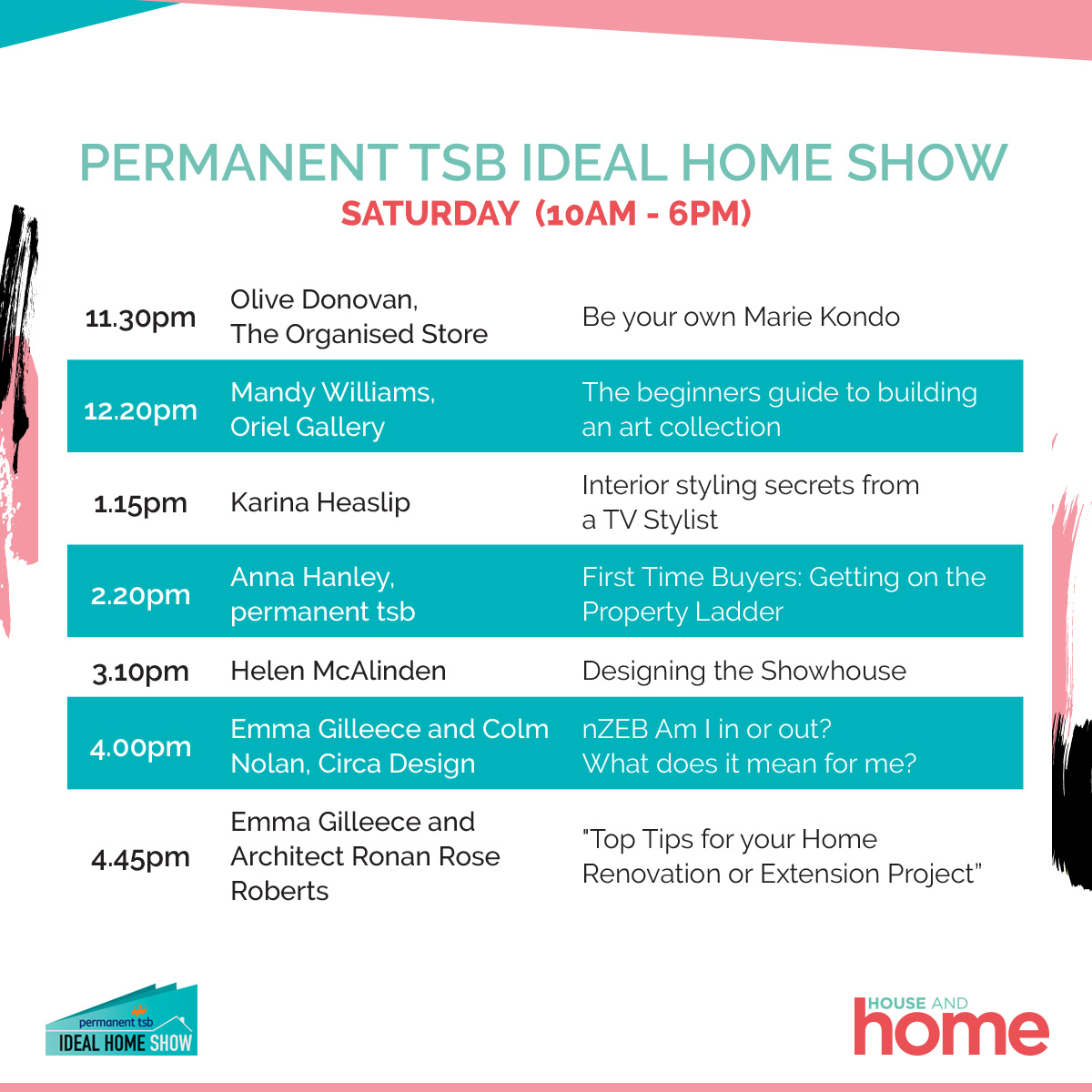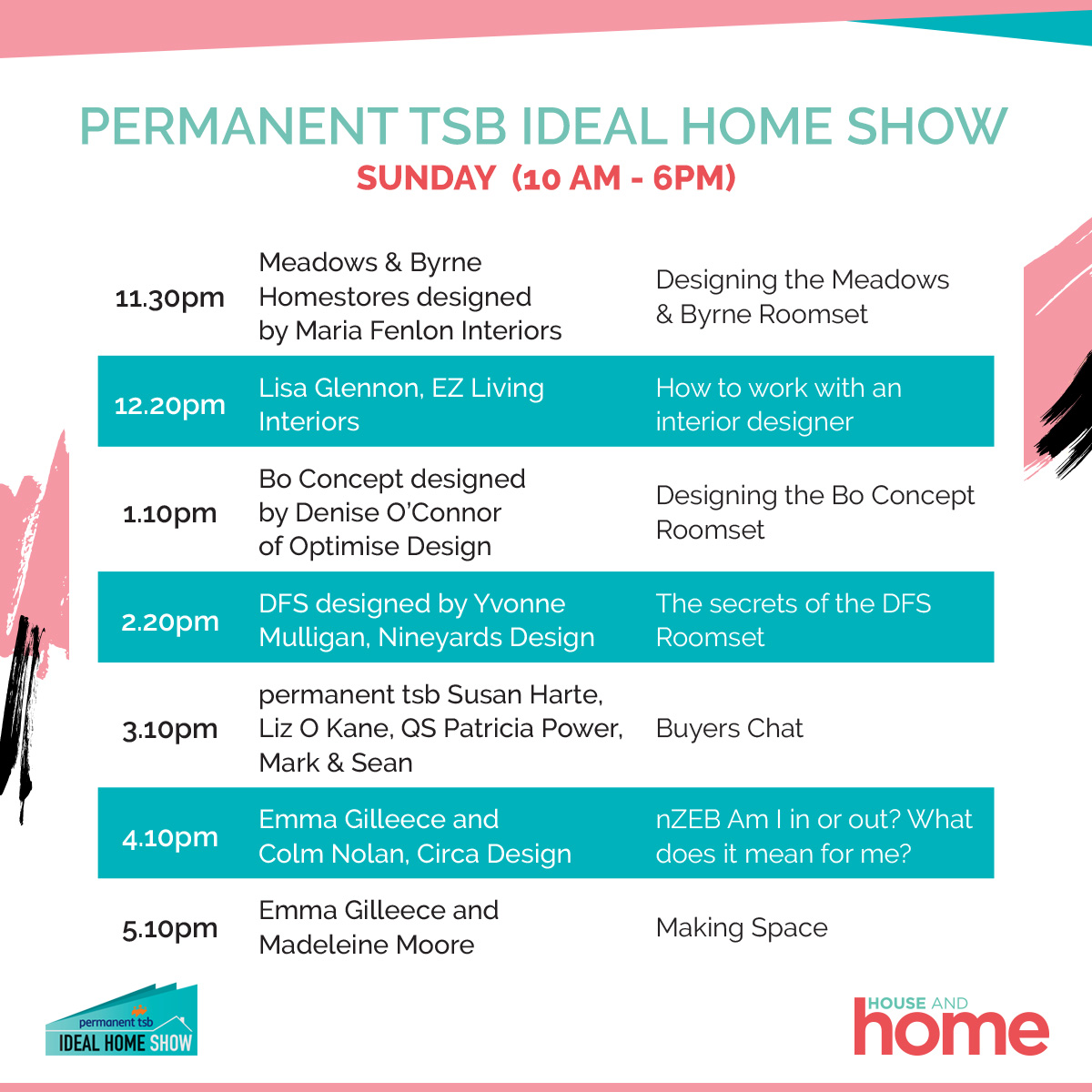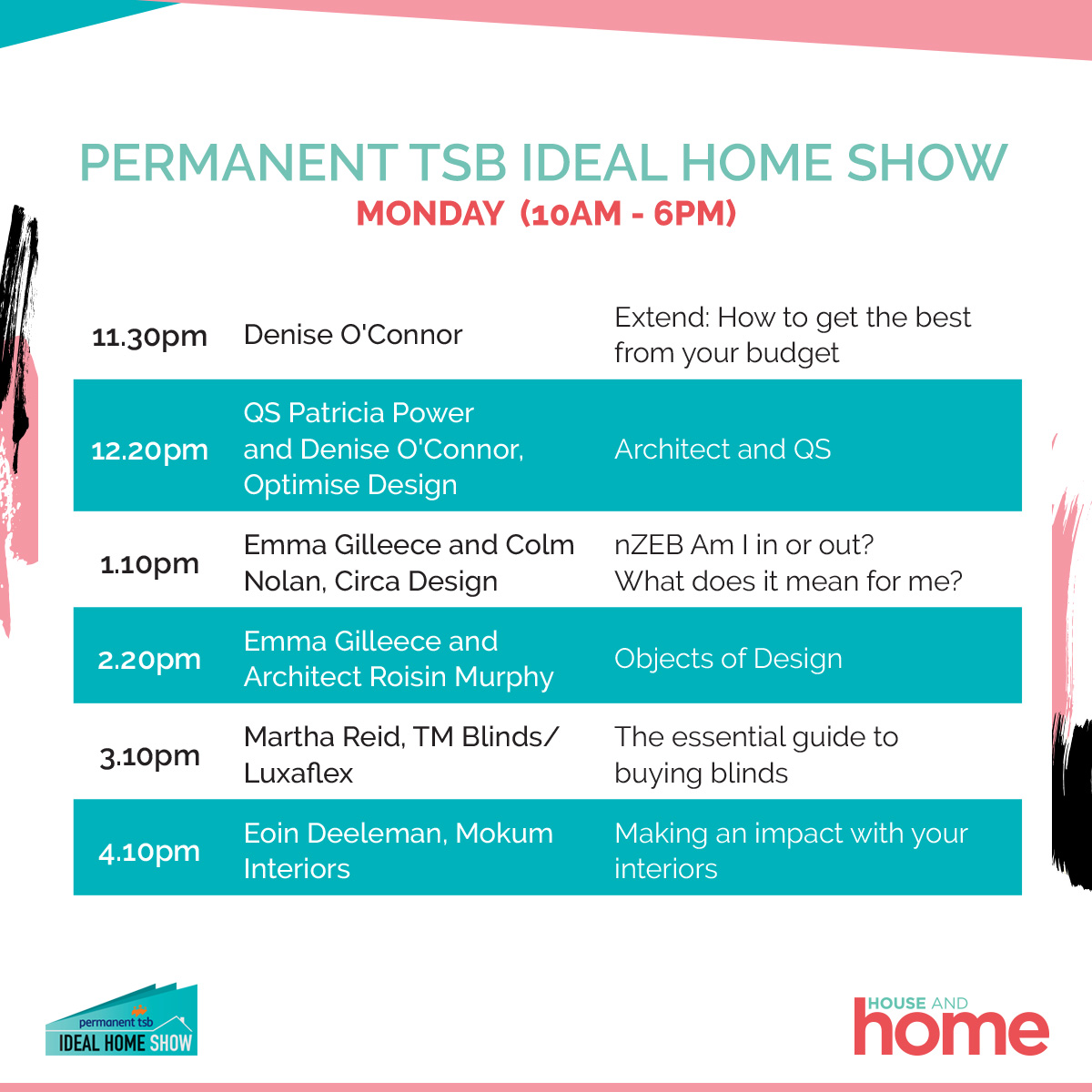 The permanent tsb Ideal Home Show takes place at RDS Simmonscourt from 25-28th October 2019. Tickets are available at idealhome.ie