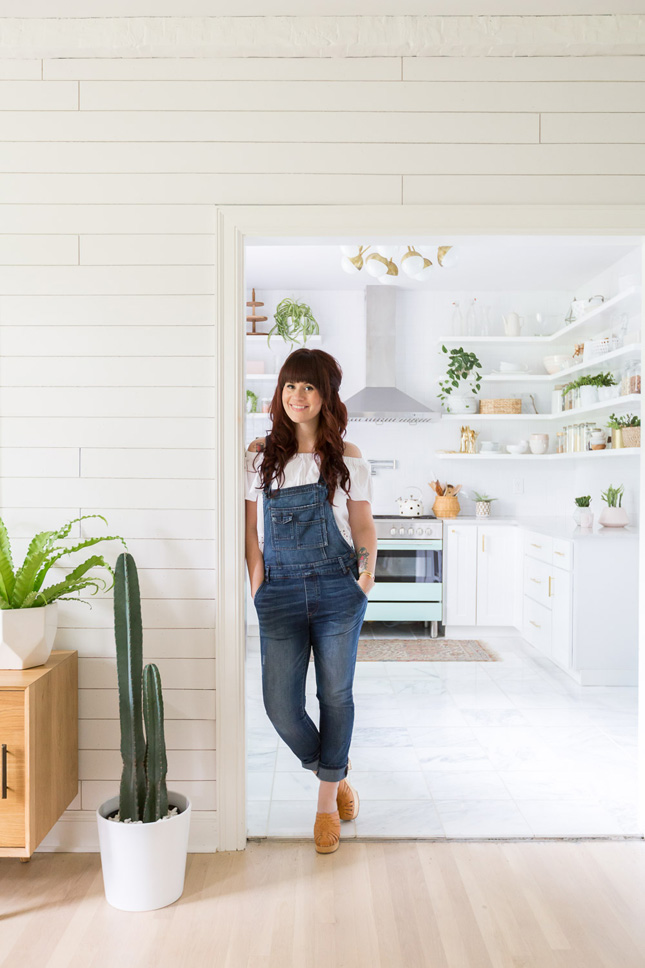 Elsie Larson's Instagram and blog, A Beautiful Mess, are known for their rainbows of colour and fun, and if you're a fan of her aesthetic, her house will not be a disappointment.
While her Nashville home is beautiful, it is certainly not a mess, and a quick look around will tell you that living in technicolour isn't a cover up for a lack of design chops. Bold and bright as Elsie's choices are, you can see how carefully considered the whole home is.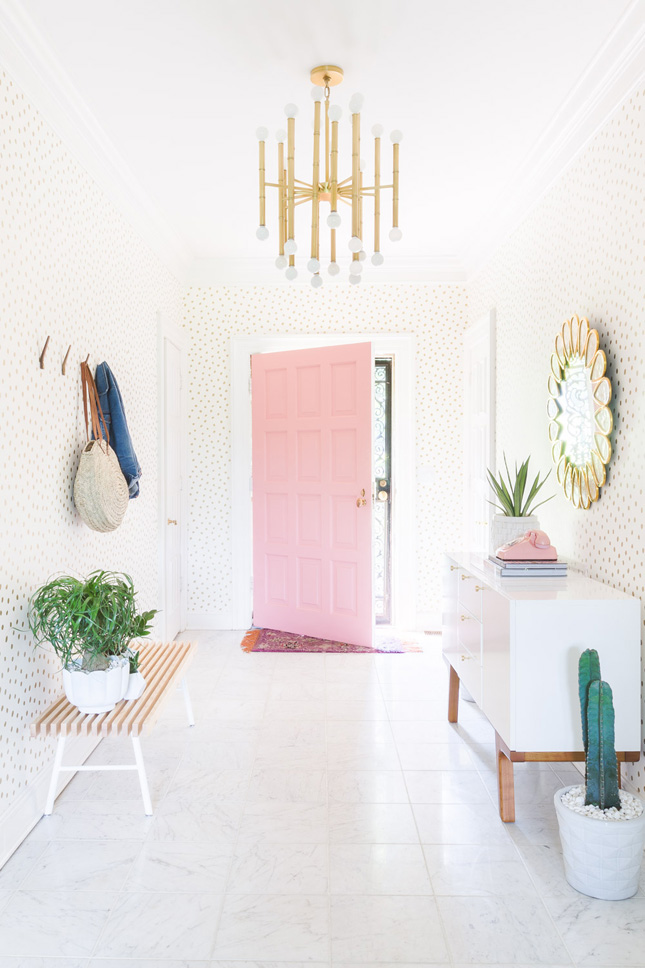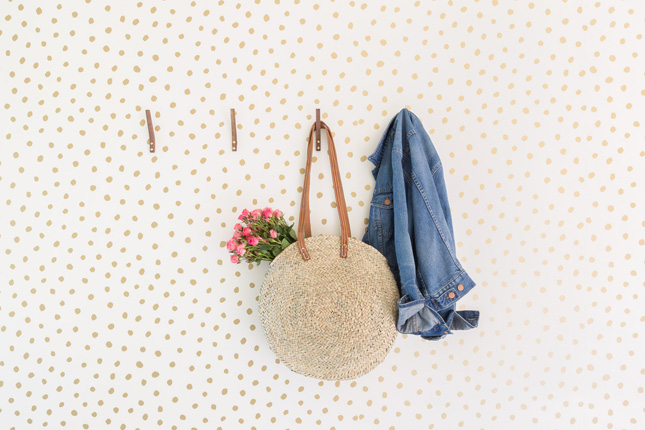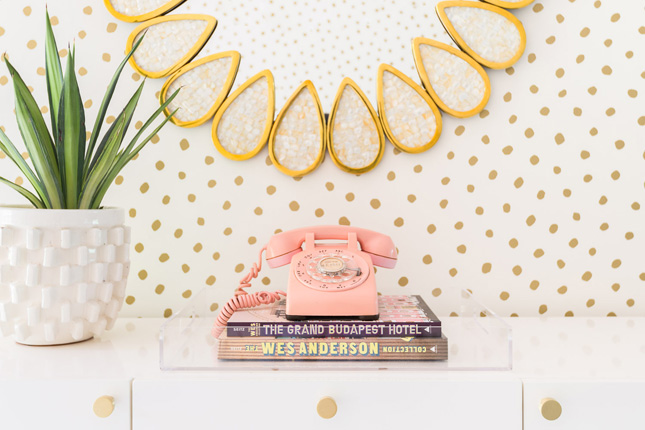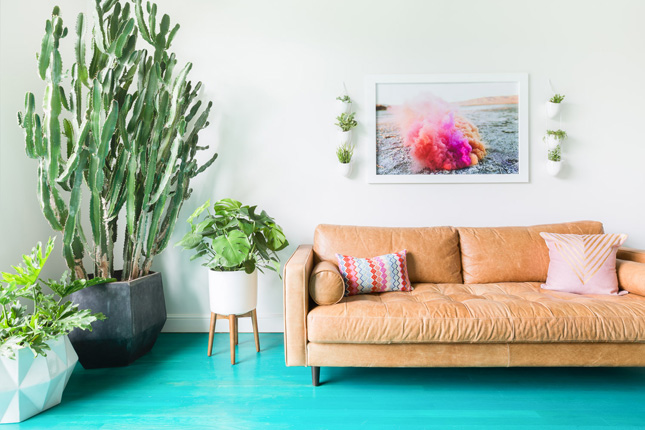 Elsie's home is a true expression of her style, which is a mix of 1960s glam with a good dollop of cosy on top. Instagram-ready gold, marble and brass accents litter the house, but there's no room for scandi minimalism here - there are cosy, comfy additions like fluffy rugs and throws aplenty. DIY projects, most likely documented step-by-step on her blog, are dotted around, as well, proving Elsie walks the walk as well as talking the talk.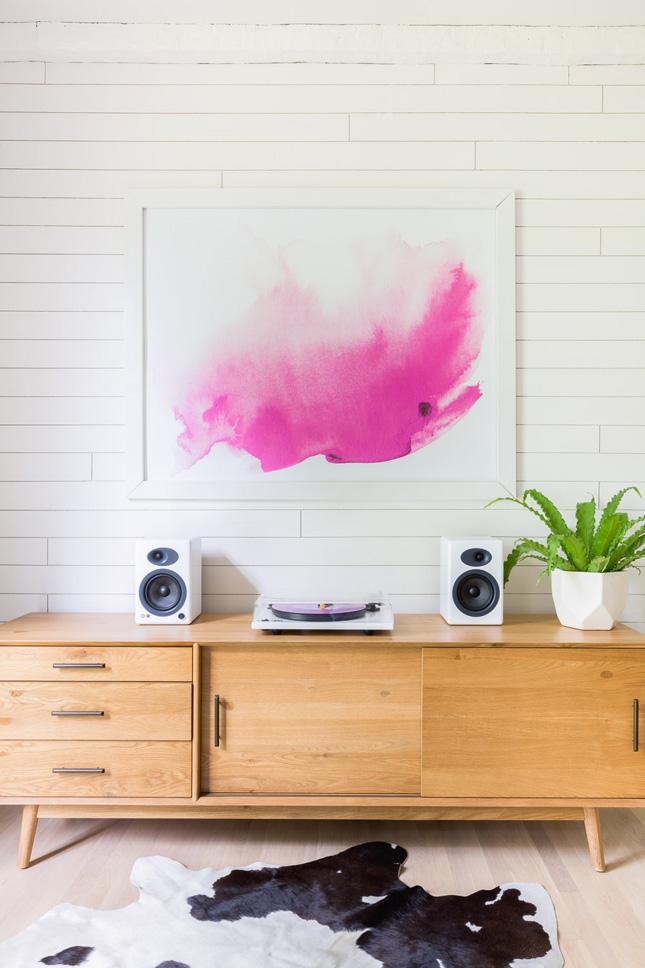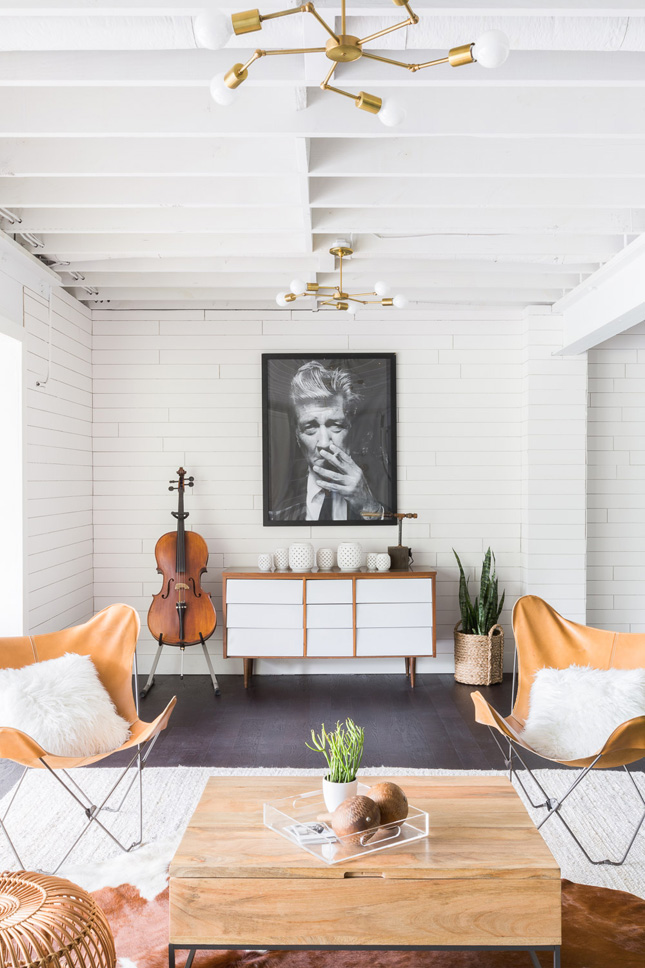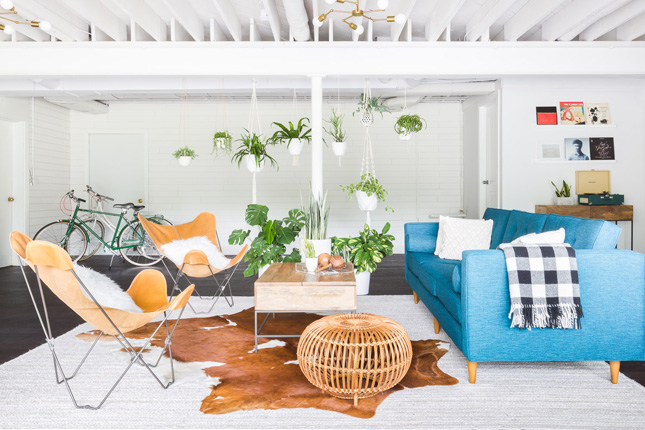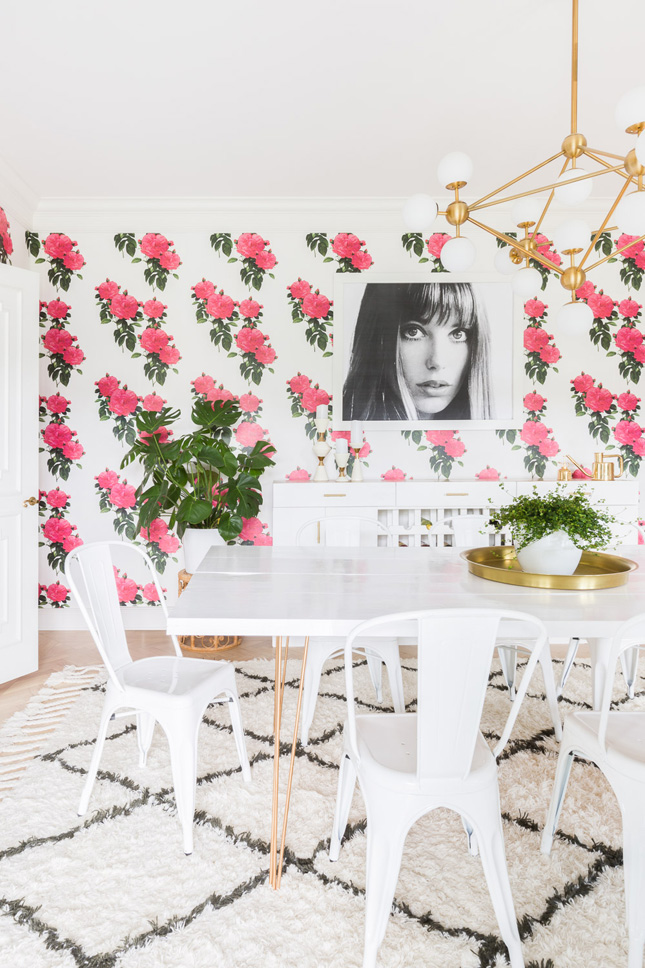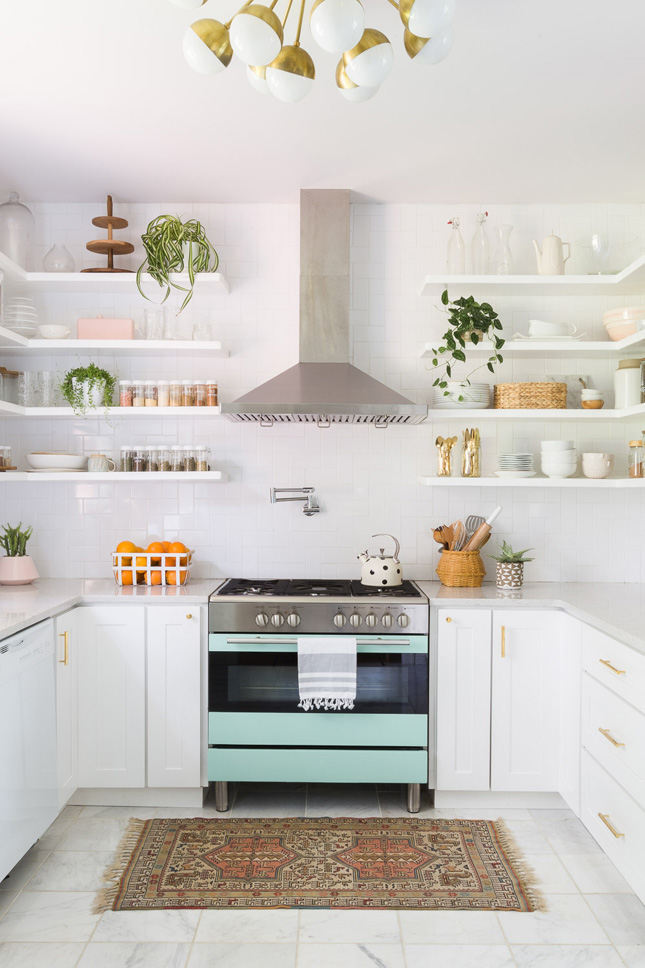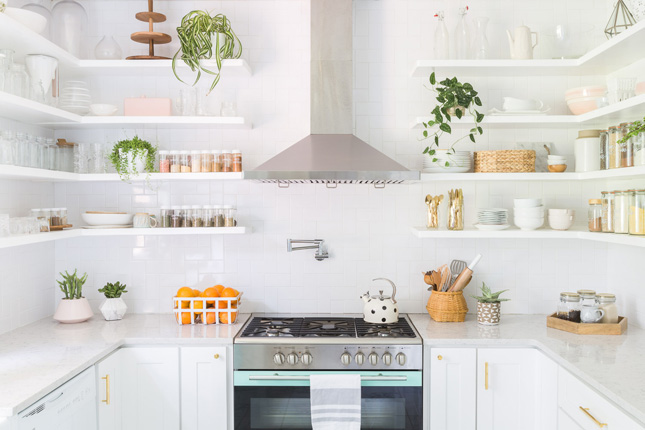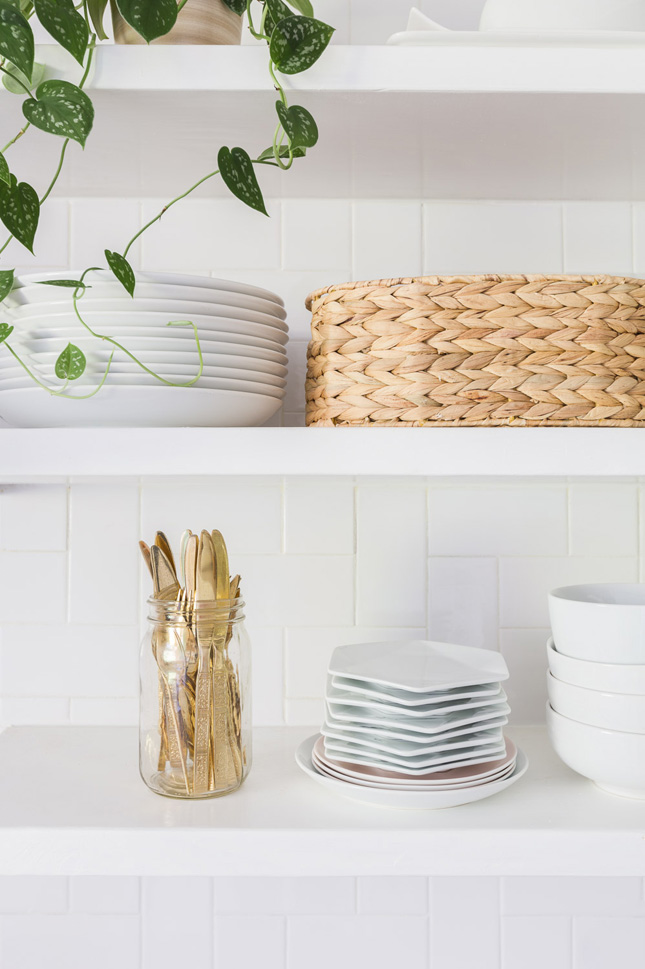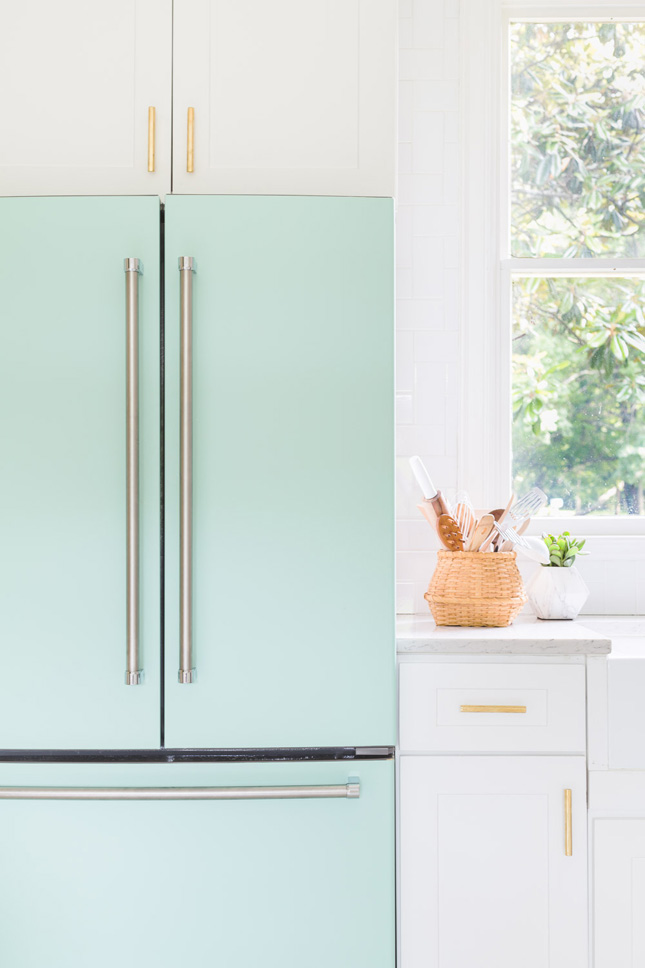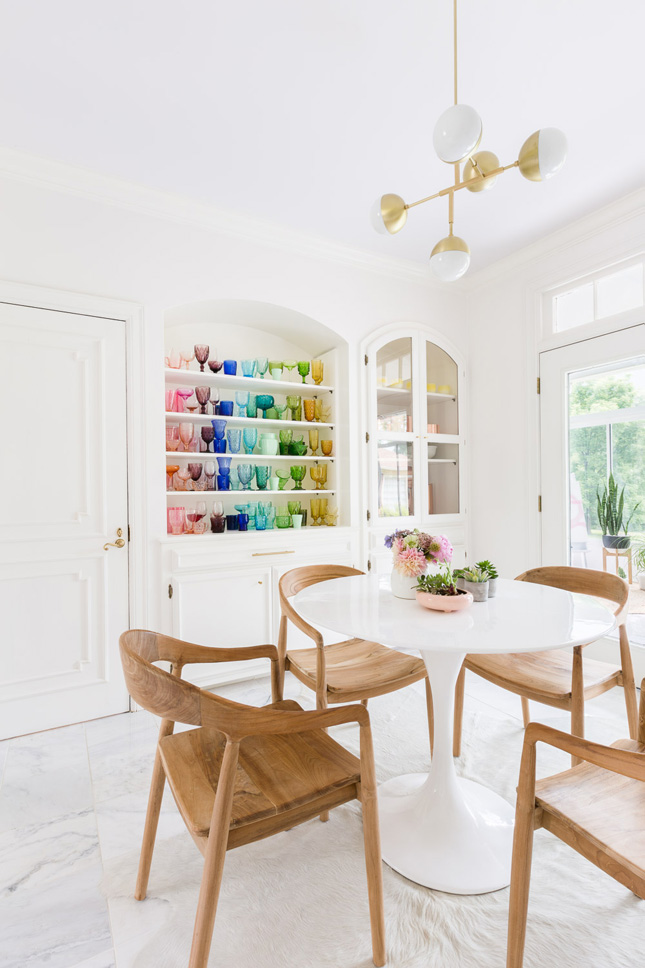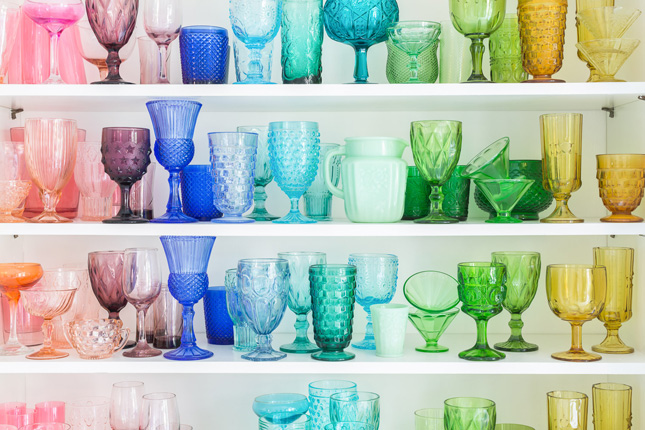 In her kitchen, she had her oven and fridge wrapped in the sort of vinyl that is often used on the sides of busses, to turn them that gorgeous honeydew colour. She repackaged all her spices in clear containers and re-labelled them with white Sharpie marker. A generous helping of metallic hues finish the space, turning it into the kitchen of Instagram dreams.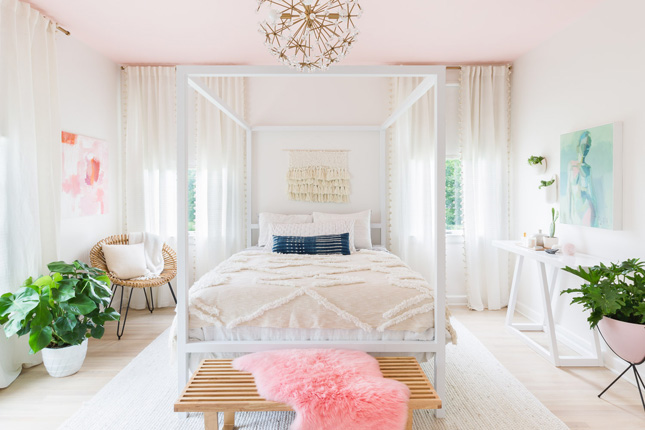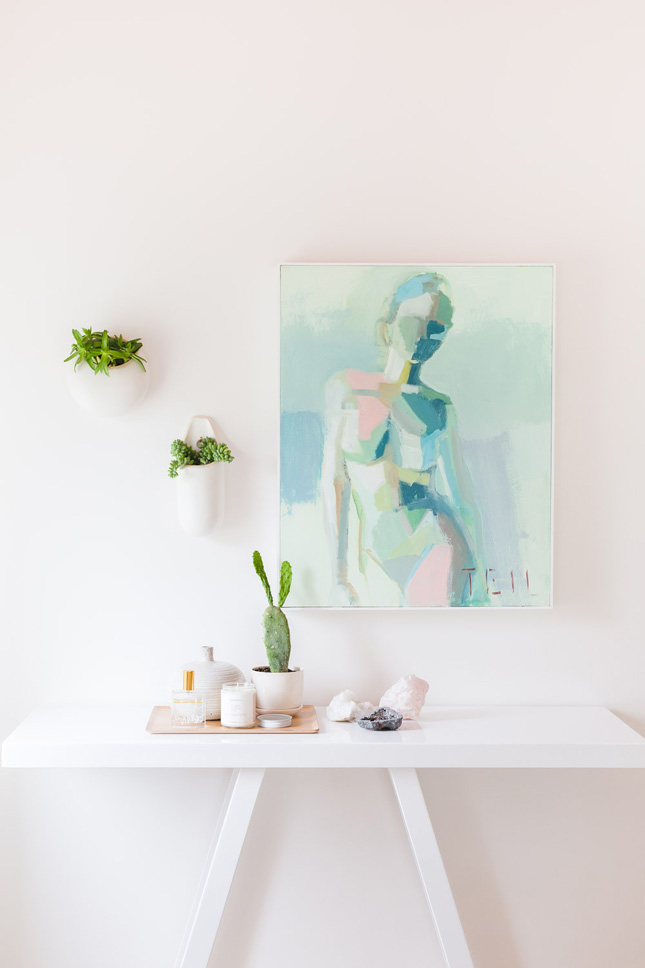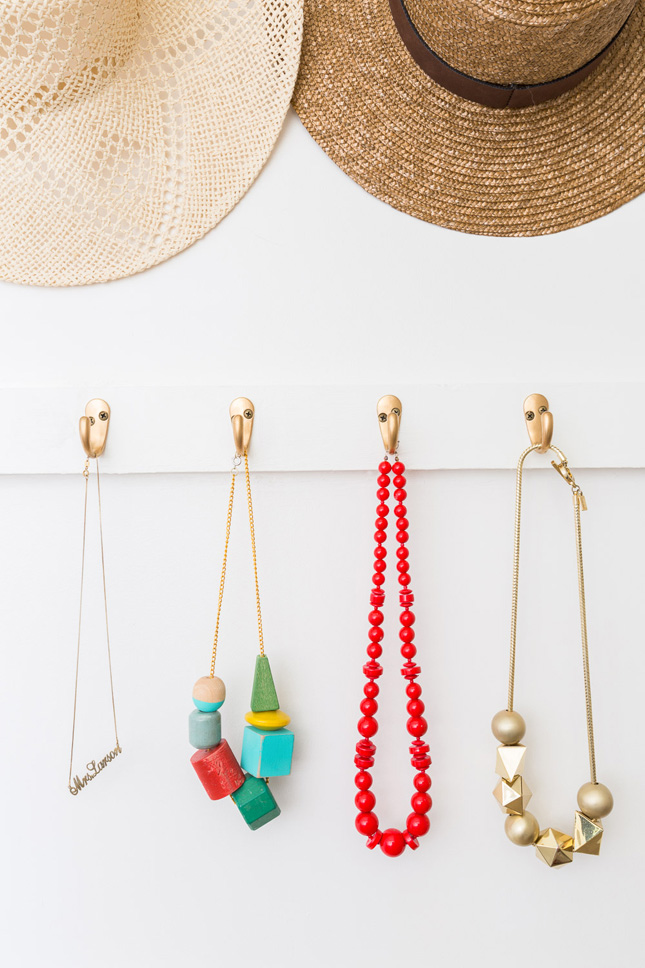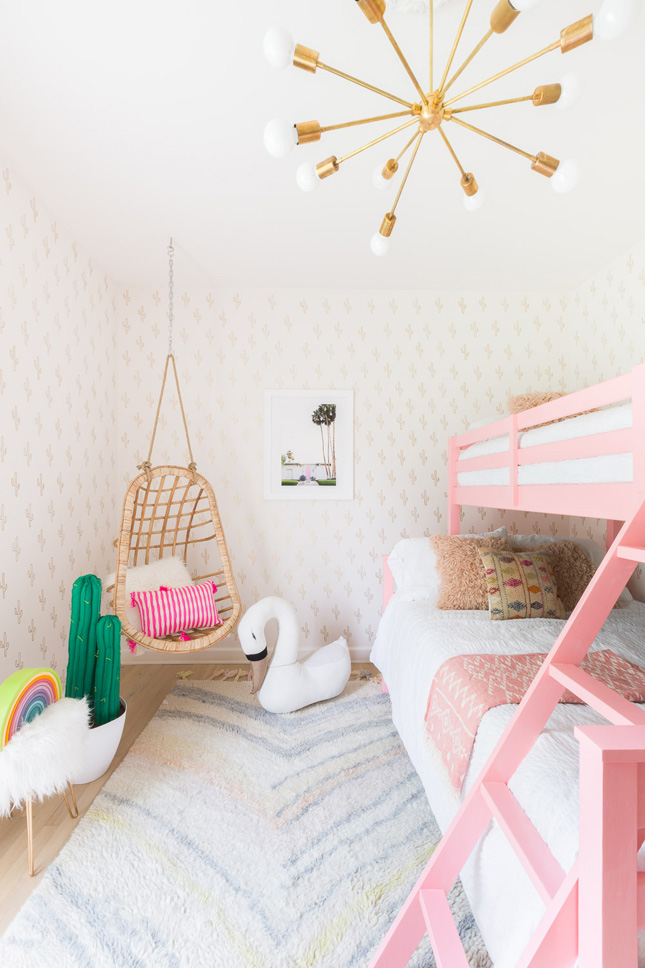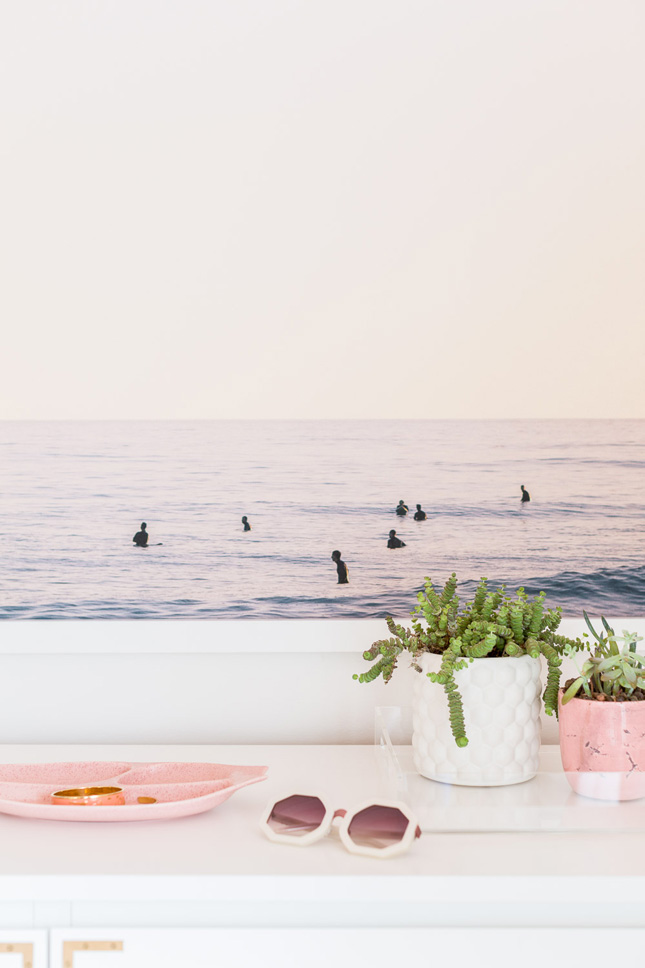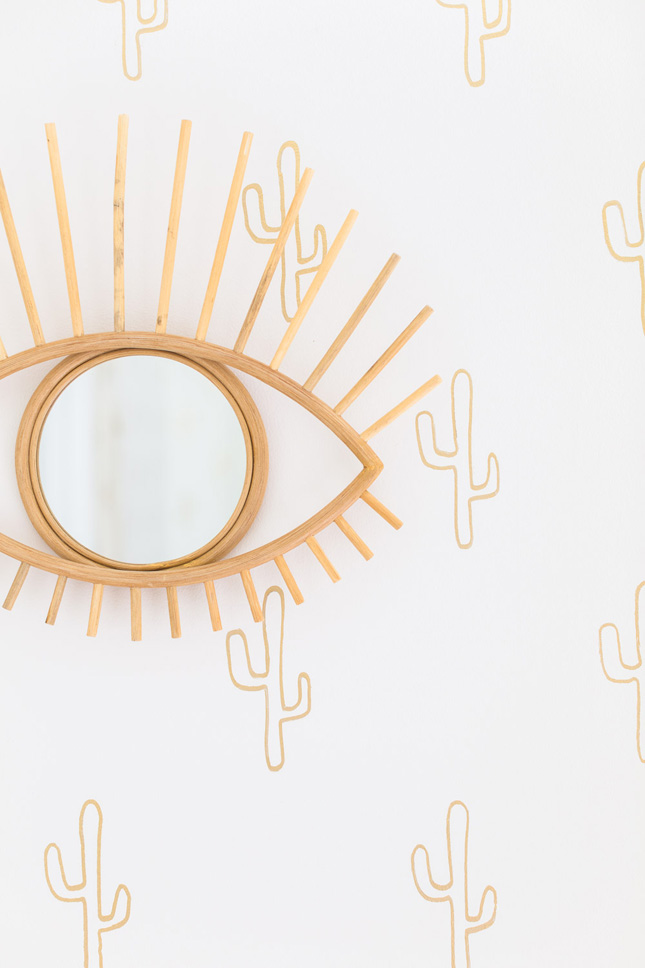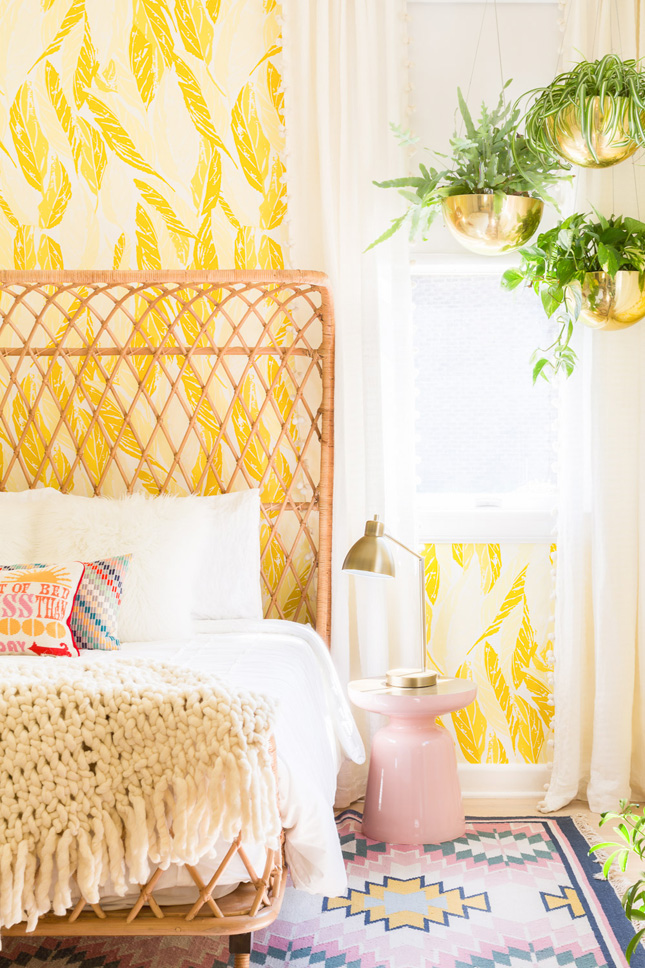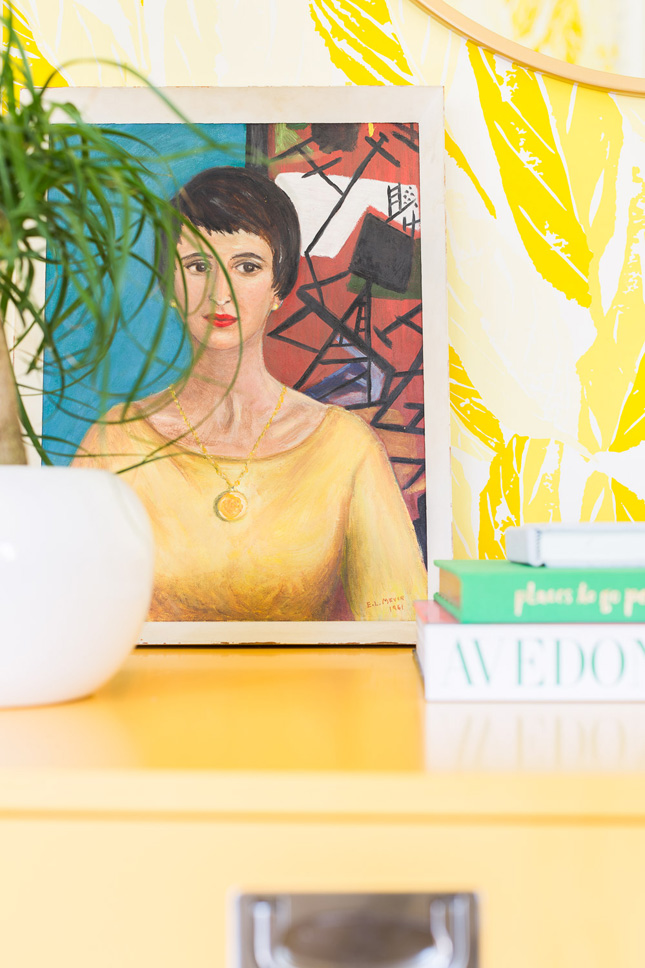 Pink is a big theme running through the rest of the house - which starts from the front door, painted in Noble blush by behr.com, and continues right up into the master bedroom, and onto the ceiling. They painted the bedroom ceiling to give the whole room, which is otherwise quite bright and airy, a soft glow.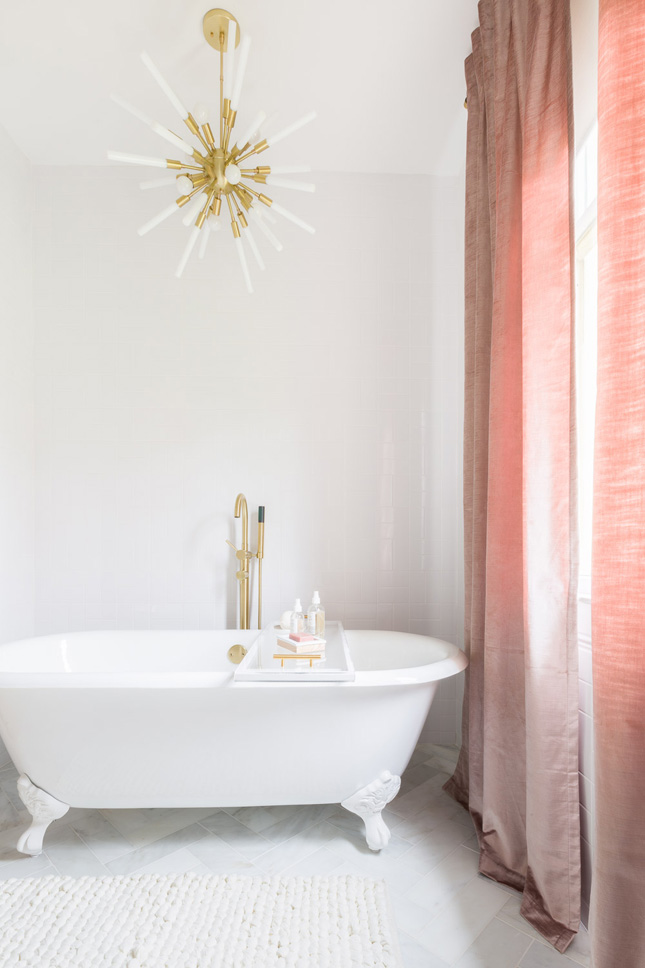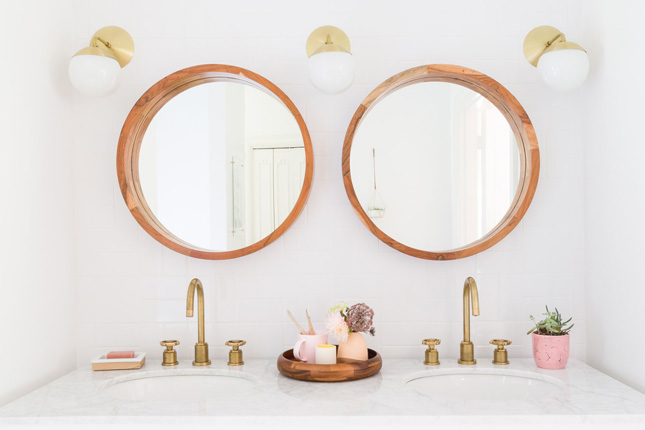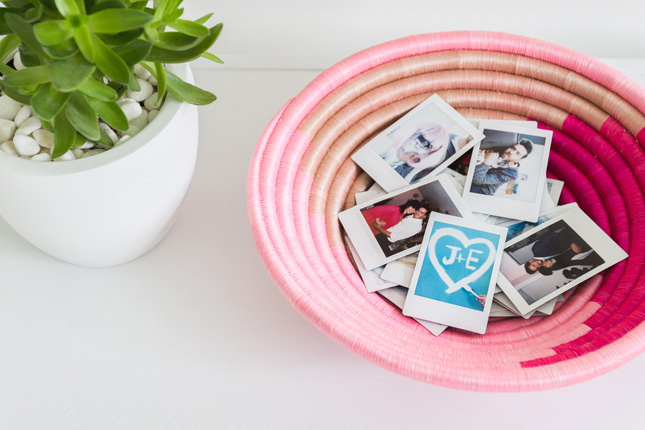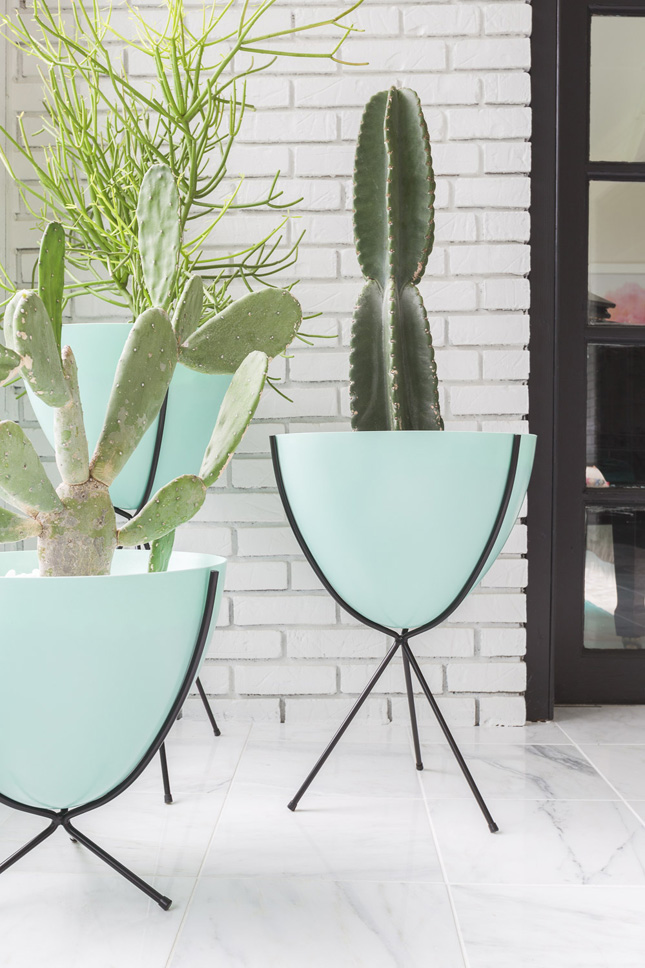 Big patterns and bright colours run throughout the home, as well, with an abundance of well-chosen wallpapers used in the bedrooms, hall and dining room. Plants are a final theme, with an 8ft cactus that's taller than Elsie herself being the crown jewel in her collection.