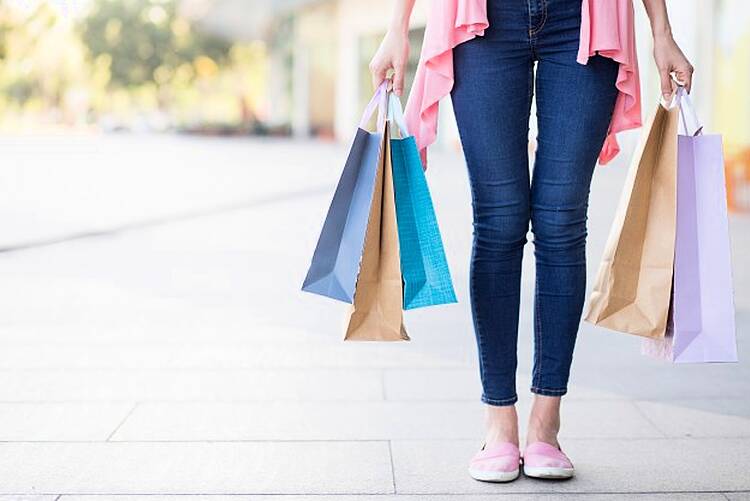 With Black Friday right around the corner, (and on pay-day might we add?) we've decided to give you a round-up of all the interiors sales you need to hit.
For all of your home tech and white good needs, your first port of call is Curry's PC World. Last year, Curry's saw orders placed every 8 seconds on Black Friday, so yeah, it's definitely worth checking out. With top names such as Samsung, Sony, HP, Nespresso and Dyson to name but a few and some of their biggest discounts to date; Curry's PC World, Black Friday sale will run from the 20th of November, to the 5th of December.
No stranger to a good bargain, TK Maxx are going all out for the month of November, where shoppers can avail of a month-long extravaganza of flash sales in store. While every Friday may feel like Black Friday at TK Maxx, they're featuring only their favourite designers from around the world, to offer customers huge savings with even more gems to snap up! But you'll have to be quick, because the deals won't be around for long. Run, don't walk, people!
A firm favourite of ours, Home Lust Concept Store is having a Black Friday extravaganza, with huge price reductions on furniture, homewares, glassware and more, for a full list of gorgeous discounts click here.
Starting on the 20th of November, and running until 9am Tuesday 28th of November; the Littlewoods Ireland Black Friday sale is a sight to behold. With up to 40% reductions on homewares, and huge savings on electricals; the Littlewoods Ireland Black Friday sale is definitely one not to be missed. Not only that, but deals will be launched on a daily basis throughout the week, so keep an eye on your favourite items for a reduction.
In need of some new bedding? Well, we've got some good news for you. Household favourite, Debenhams is offering up to half price on bedding this Black Friday, and with Christmas right around the corner, it couldn't come at a better time! Been waiting to give your guest room so love? Now's your chance! Or, you know, treat yourself!
Running from the 15th to the 23rd of November, Argos' is running a huge price promise on homewares and electricals. With something for everyone, could this be the year you could get all of your Christmas shopping done ahead of time?!