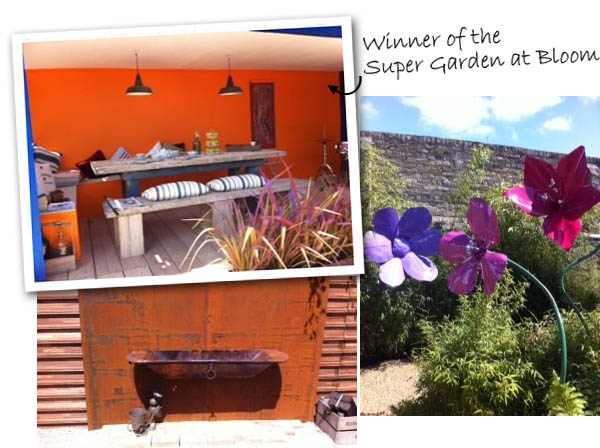 Top left: Winner of the Super Garden at Bloom. We love Ken Byrne Designs' use of colour and upcycled materials. kenbyrnedesign.weebly.com. Bottom left: Another Ken Byrne Design, this old pig trough has been reinvented as a BBQ in his garden. Bottom right: We're loving the colour of this Thumbelina garden by Jack Harte from New Ross, 087 413 3595.
It's the June bank holiday weekend and that means Bloom is back. Now a firm fixture in the Irish summer events calendar for those in the homes and gardens know, House and Home editor in chief Karen nipped up to the Phoenix Park over lunch to check out this year's offering - and she came back impressed.
Gorgeous weather, a great spread of exhibits and show gardens plus  a big crowd made for a thronged, buzzy event.  This year, there's absolutely tons to do at Bloom too.  Are you thinking of going along or have you been previously? Let us know your thoughts on the festival in the comments.