The Burren Perfumery makes small batch perfumes and cosmetics, all inspired by the iconic limestone of the Burren landscape, and its unique flora. For its latest range, the brand collaborated with Irish botanical artist Cliona Doyle to create bespoke packaging for the Perfumery's fragrances, all inspired by the landscape and flora of the Burren.
Doyle will present the Burren inspired art she created for the Perfumery - the seven original etchings with their accompanying line drawings, along with new work, in a collaborative exhibition at SO Fine Art Editions at 10 South Anne Street, opening on Thursday, September 28th. The exhibition will continue until the 20th of October.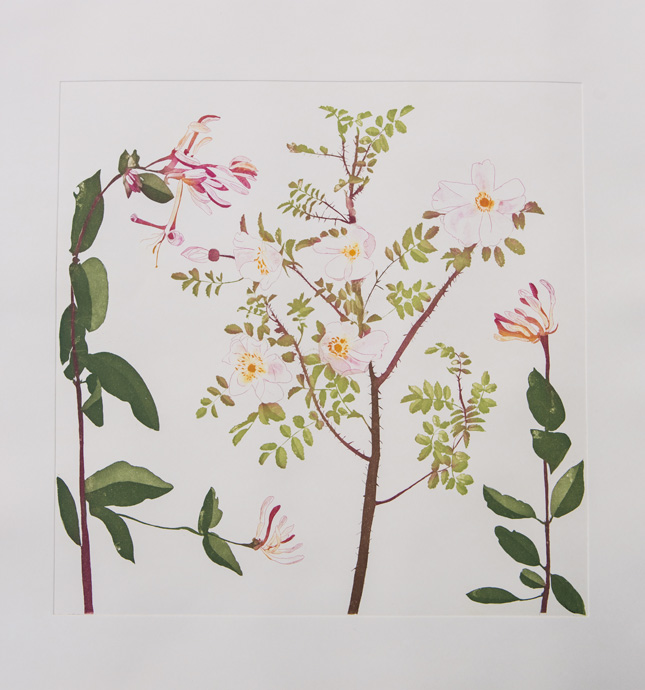 Sadie Chowen, creator and founder of The Burren Perfumery, first came across Cliona Doyle's work when staying in The Merrion Hotel in Dublin. Cliona's artwork reflects a sense of place and captures moments of the Irish natural landscape, with a sensibility which resonated with Sadie . A birthday gift of an original print from her husband inspired Sadie to contact Cliona with a proposal for this collaboration.
The subject of each artwork was chosen to reflect a particular aspect or season of the Burren. Over the course of a year, Cliona recorded the plants and landscapes of the Burren on copper plates, then developed each work into her unique botanical style. From the fresh spring flowers of the fragrant orchid for the Ilaun eau de parfum through to red berries of hawthorn for Winter Woods eau de toilette, each perfume in turn found its muse.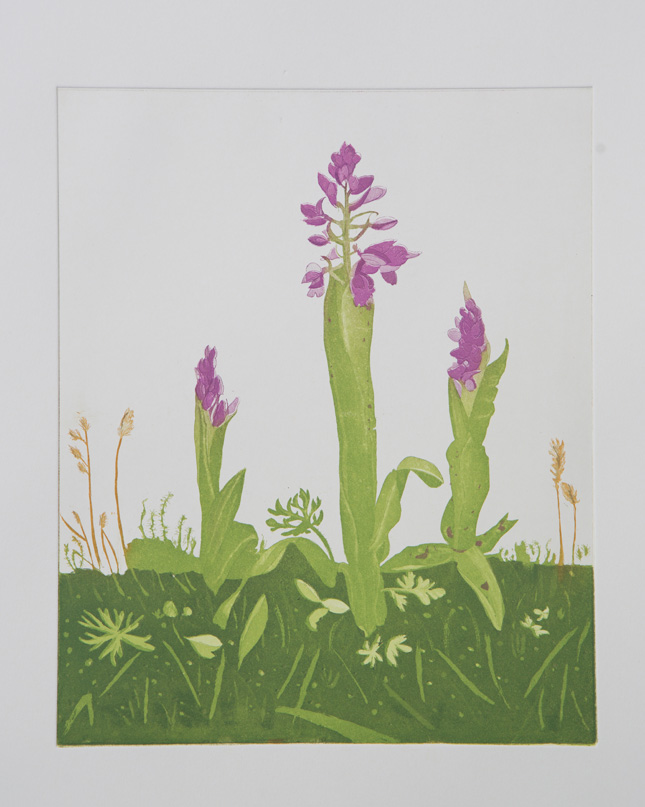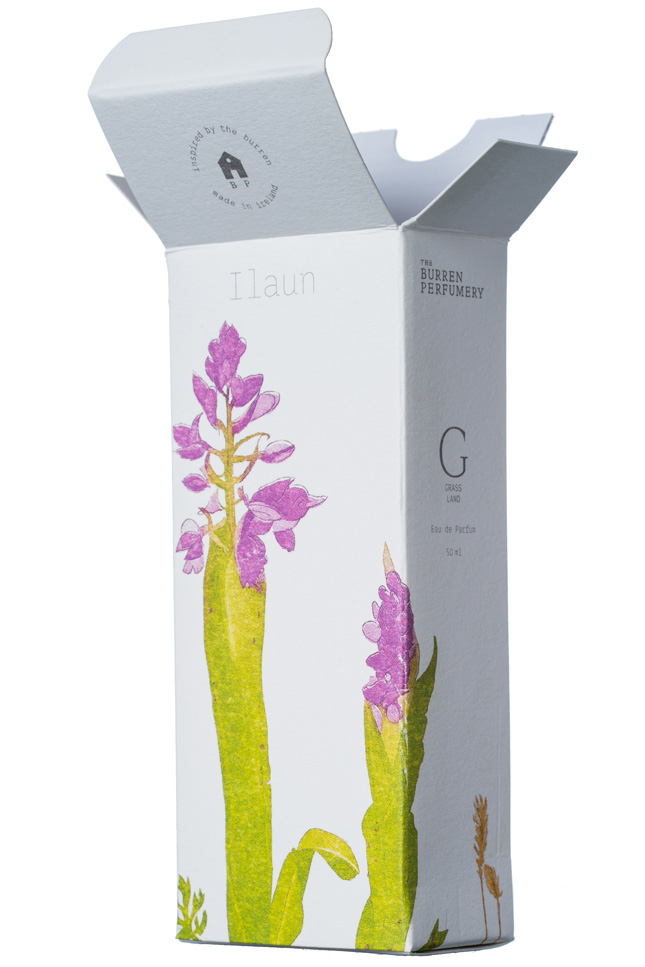 The Perfumery's seven perfumes are each packaged in a bespoke box made of beautiful Italian paper from Fedrigoni and feature Cliona's botanical artwork corresponding to that scent's Burren mood. The line drawings etched on copper plate that are the starting point of each print are etched onto the perfume bottles inside.
All of the products in the Burren Perfumery collection are manufactured by hand in Co. Clare and it is a core part of the Perfumery's ethos to create and maintain rural employment, use sustainable ingredients and build a business that has long term benefits for the community, environment and customers alike.
The perfumes, available from the Burren Perfumery's website, start from €36, while prices for the artworks will range from €475 to €650 framed.