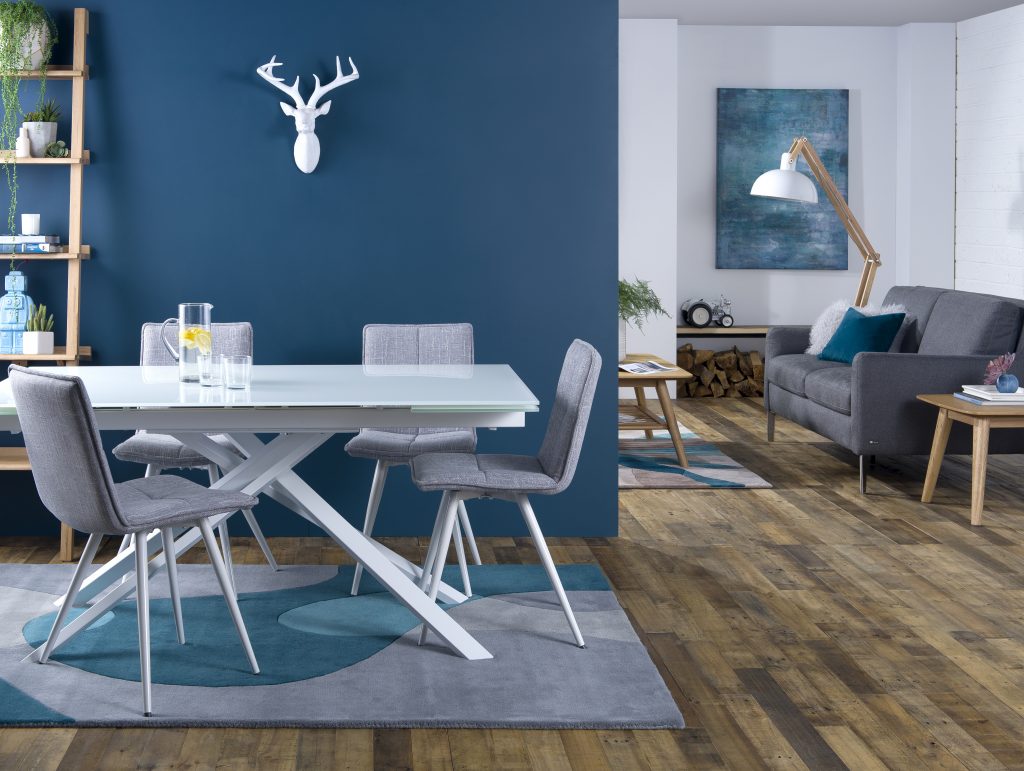 We've been running our #myhouseandhome challenge each month since September, and for November, we have partnered with Caseys Furniture to host for the month. It's been so interesting to peek inside everyone's homes and see all the different styles, and we're excited to see some more!
This month, Caseys is providing a €1,000 voucher as a prize for one lucky person who takes on the challenge, and all you have to do to win is post a photo each day, inspired by the prompt for that day, and hashtag it #myhouseandhome. Think of the gorgeous home buys you could pick up with that prize!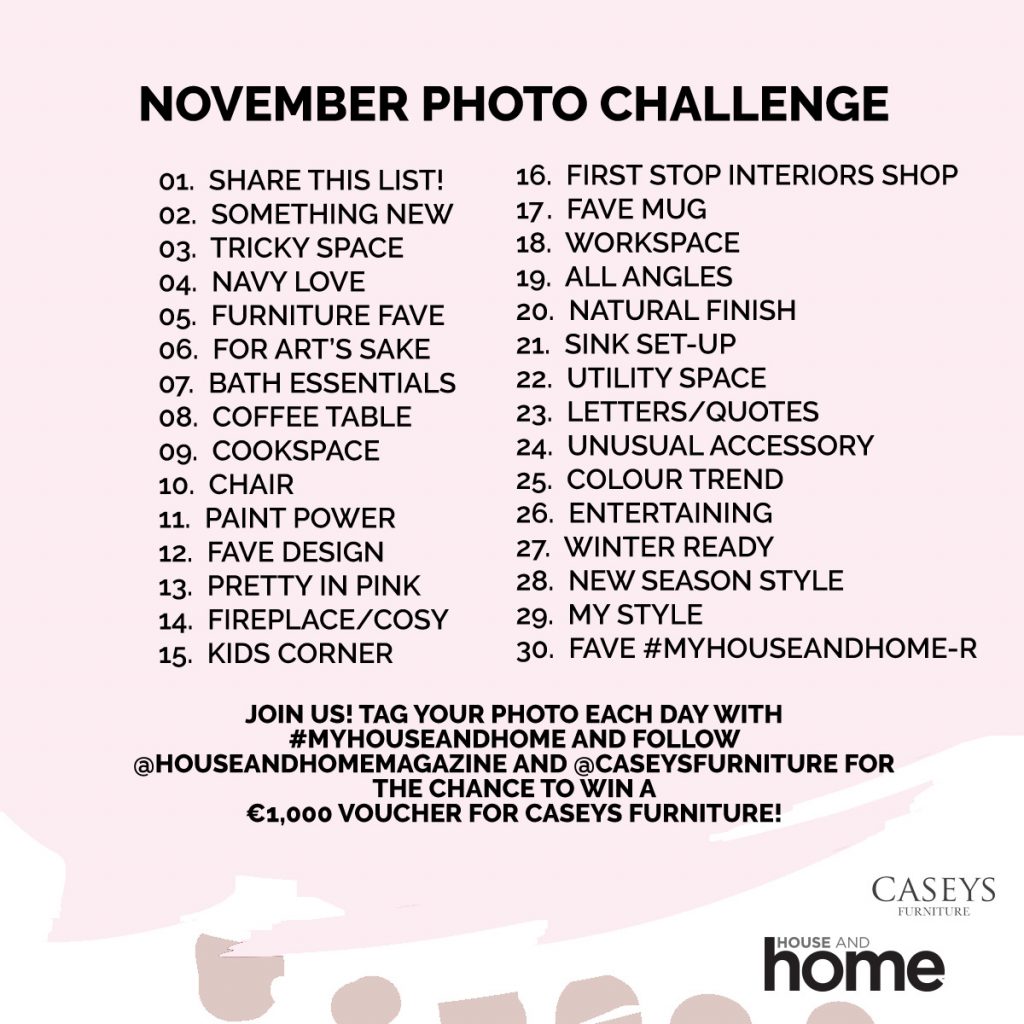 And is there anywhere better to do it? Caseys Furniture has been retailing in Ireland for over 90 years. It's a family business, currently located at 65 Oliver Plunkett Street in Cork, and at Raheen in Limerick, as well as their online store on www.caseys.ie. You can always count on seeing something new when you head into either store, as the showrooms are constantly changing to keep up with trends in furniture and interior design, as they aim to provide customers with a contemporary in-store shopping experience.
They take pride in their quality, modern homewares, from their range of sofas to their dining, living and bedding. You'll find brands like Natuzzi, Alexander & James, Tempur, Calligaris and Parker Knoll in stock, and they offer free delivery nationwide.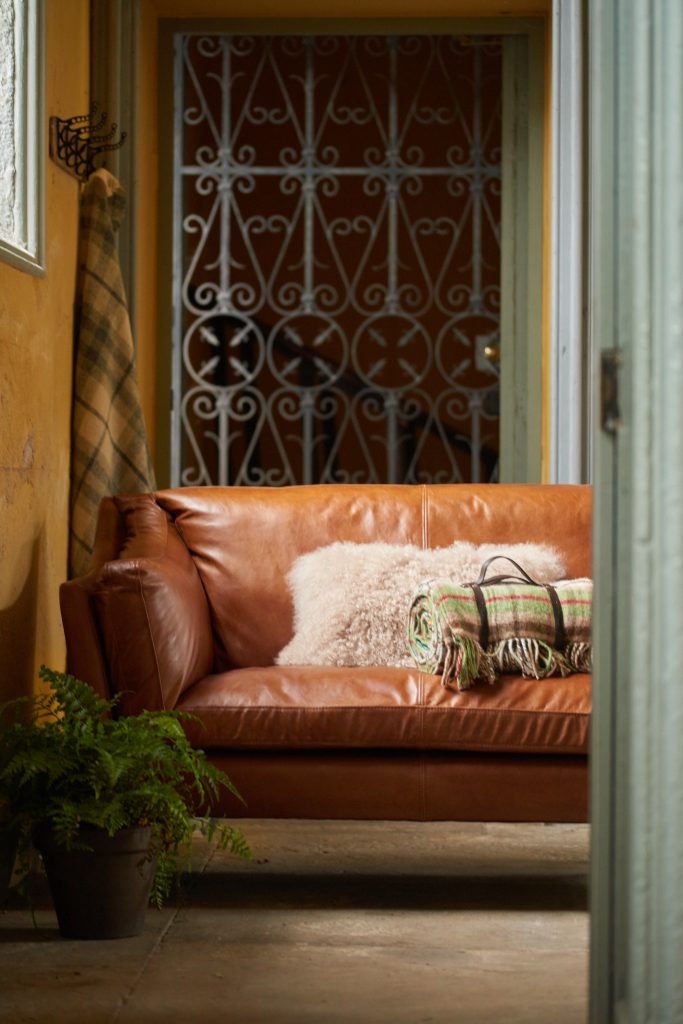 Their recent collections have included a capsule collection of products in the Caseys Collection - a handpicked collection of products they feel satisfy furniture trends without sacrificing quality and comfort - and the Eimear Varian Barry collection, in partnership with the Cork-born stylist, featuring her favourite pieces. The collection has subtle hints of metal and glass bringing a fleeting frisson of industrial chic, this rustic look is a stunningly soothing blend of classic and contemporary pieces perfectly-pitched for a creative and comfortable home look.
"We are constantly expanding our ranges to lead the field in interior design and furniture fashion. Our expert buyers have hand-picked this capsule collection of quality and stylish pieces for your home. We want you to love it as much as we do,"  says David Casey.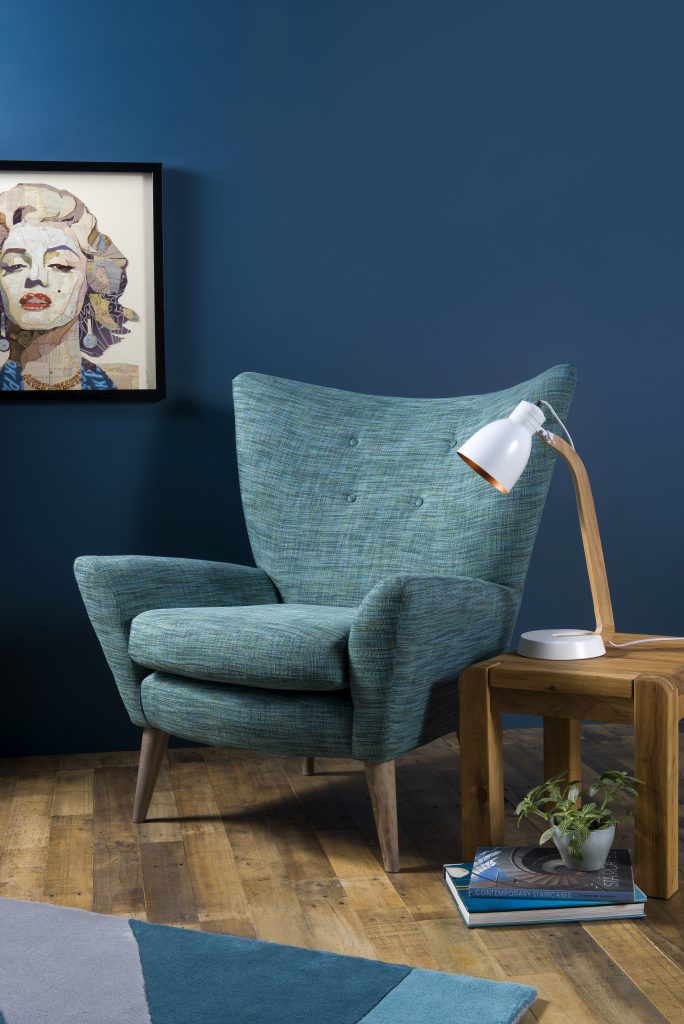 You can find some inspiration on their blog, My Caseys Home, where you'll also get advice on the latest interiors trends they're seeing, and what's coming up in store.
To be in with a chance of winning the voucher, head over to our Instagram, @houseandhomemagazine, and get tagging #myhouseandhome. Bonus points for following Caseys on @caseysfurniture, to boot!