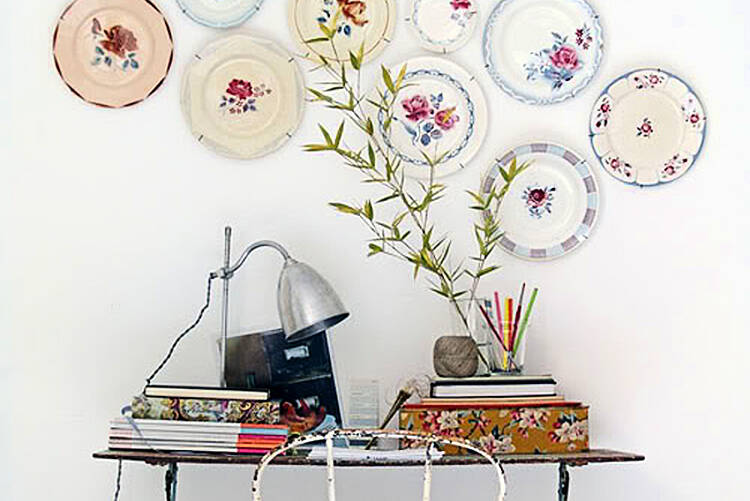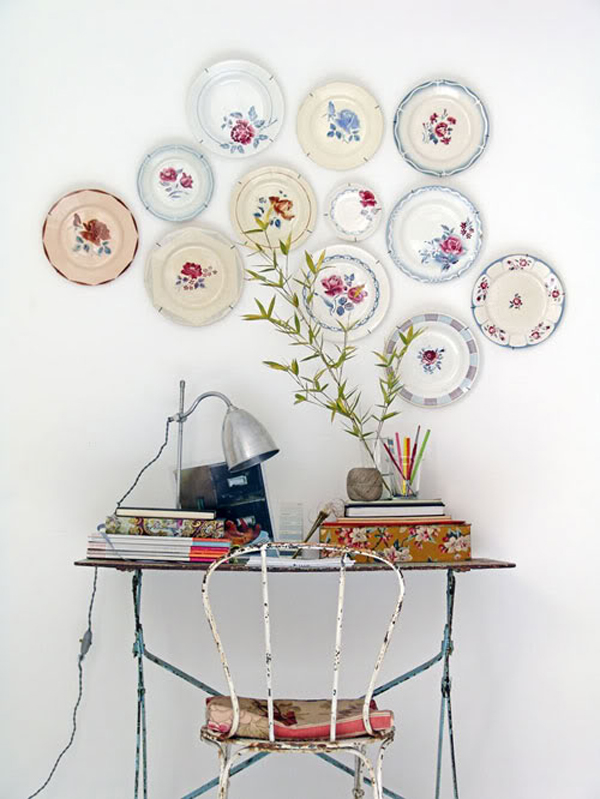 A collection of vintage china casually arranged above this vintage metal desk adds such charm and character to this all white space. We love this look and it's so easy to create. We posted a tutorial on how to create a plate display before for those of you who want to give this a go.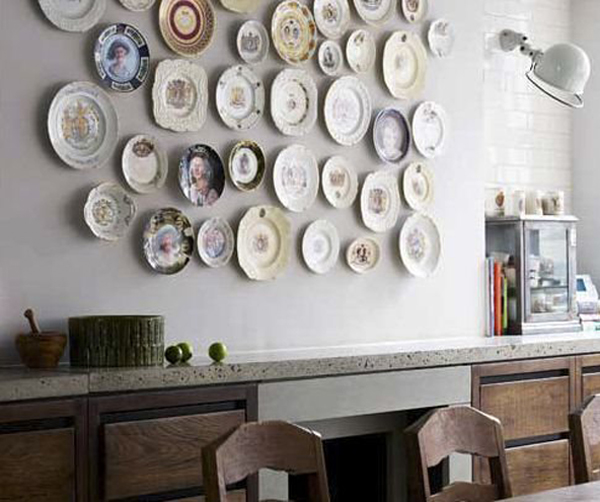 Your display can be as small or as large as you like and all you need aside from a collection of plates are some plate hangers which you'll pick up inexpensively at any good hardware store.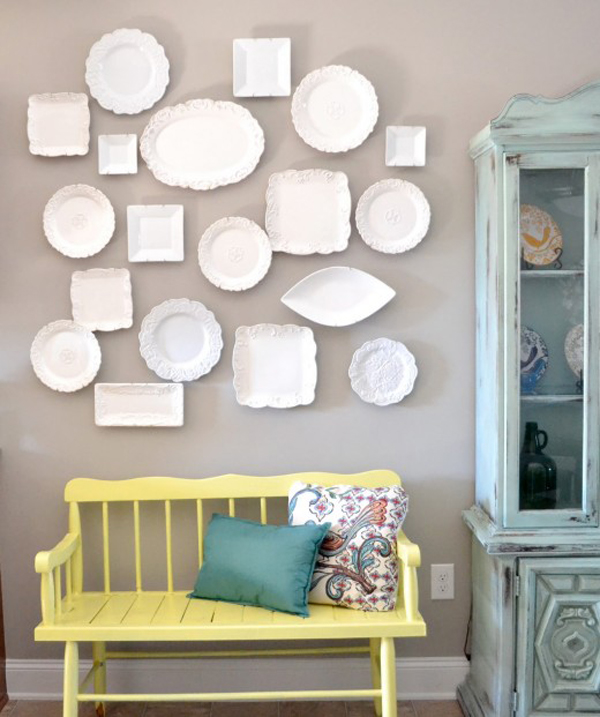 If you have plenty of colour going on in your room you might decide to just use a collection of white plates instead.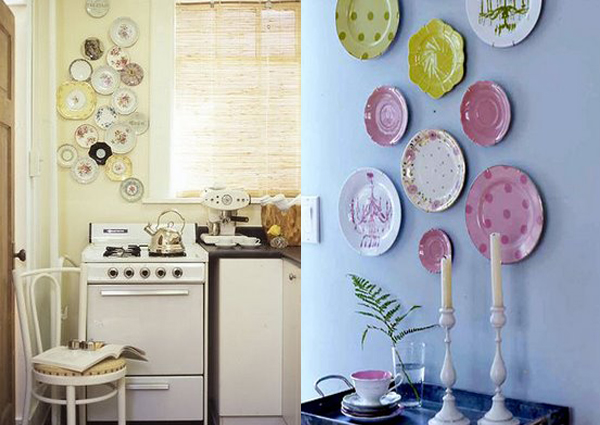 These pretty floral plates add instant homely charm and colour to these interiors.
However, if you want this look but don't want the hassle of drilling holes in your walls and trawling through fleamarkets looking for vintage plates, you can use a roll or two of Studioditte's Porcelain wallpaper!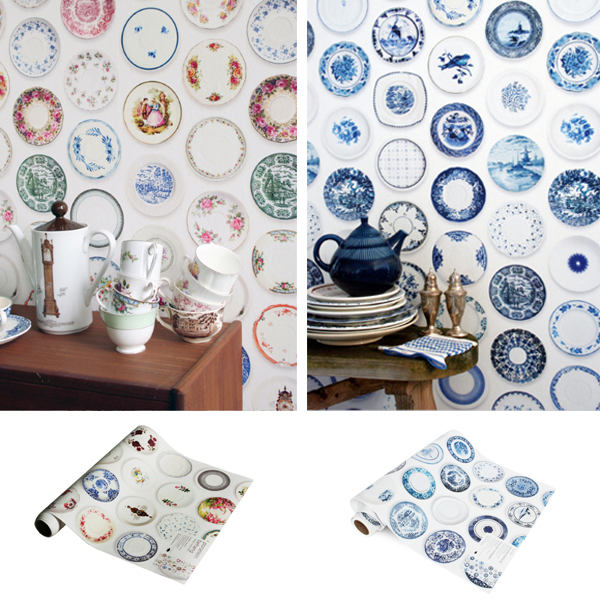 Vintage plates on a roll for €135 and all you'll need is a tub of wallpaper paste. Cool, huh?