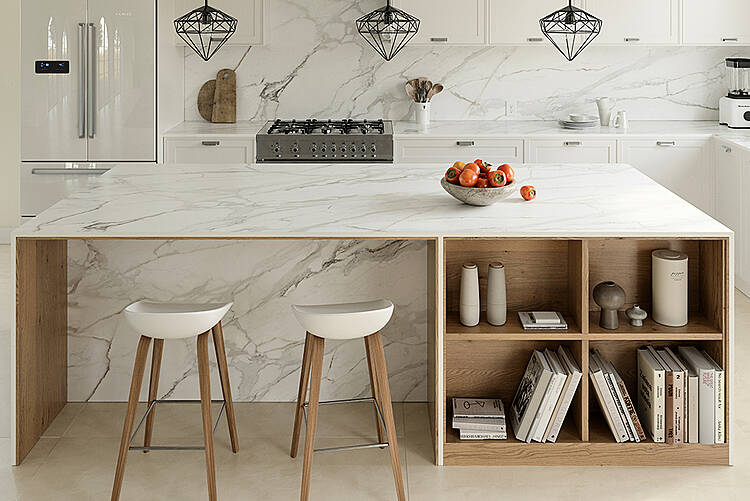 A House and Home promotion
We ask a lot from the surfaces in our homes. They must be hardwearing, easy to clean, able to stand up to the knocks of daily living and still retain their fabulous good looks year after year. Fortunately Cosentino has this covered with its stunning new Dekton range, Onirika. The collection of eight colours brings the aesthetic of natural stone to your worktops, walls and floors, in sustainable and durable Dekton.
Dekton is a composite material made from natural minerals combined with resin, which makes it both strong and flexible. As such, it can be used in any room, and can even be crafted into indoor or outdoor furniture, shower trays and wall cladding. The non-porous surface is also resistant to scratches, stains, heat, sudden knocks and UV rays, so it will stay looking as good as the day it was installed. Not only that, it is carbon neutral from manufacture to end of life, and many Dekton surfaces are made from recycled materials such as glass, porcelain and quartz.
The Onirika collection was created in collaboration with world-renowned designer Nina Magon. Onirika means a dreamlike state, and Nina and her team have designed a collection that blurs the division between reality and a dream world, creating surfaces that bring serene beauty to the home. Offering something for any design scheme, here we introduce the eight shades: Awake, Trance, Neural, Somnia, Lucid, Morpheus, Vigil and Daze.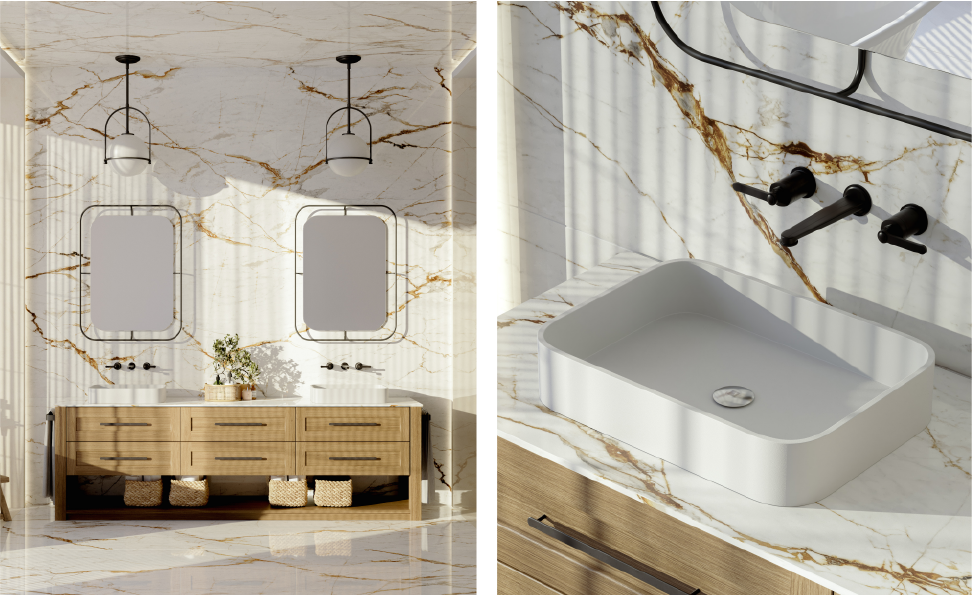 Awake
Awake (see images above and below) was inspired by precious Paonazzo marble, which features deep violet veining. This polished surface features gradients of grey and cream, along with rusty terracotta and subtle inky blues for a large-scale design that looks great over big expanses of wall, floor or worktop.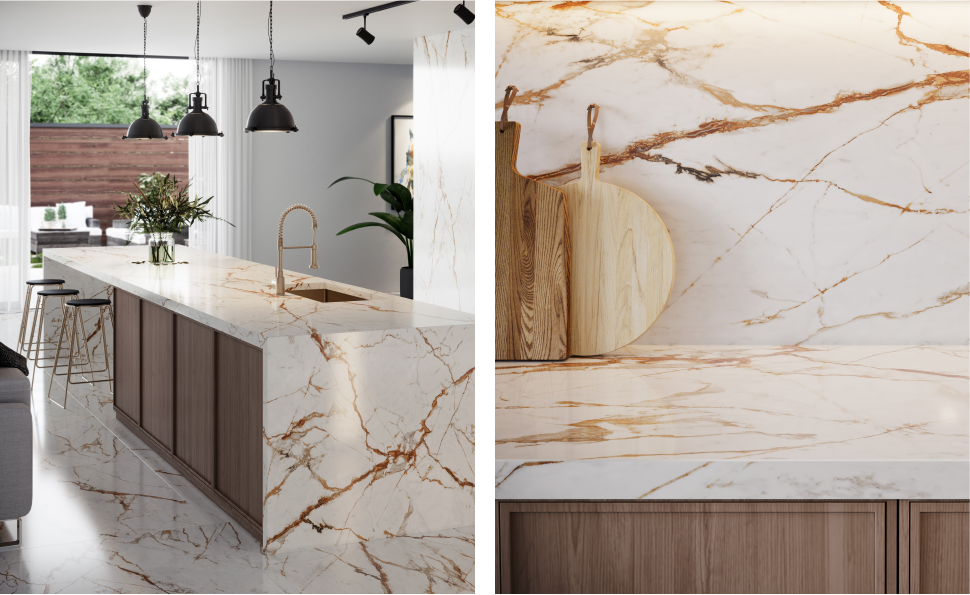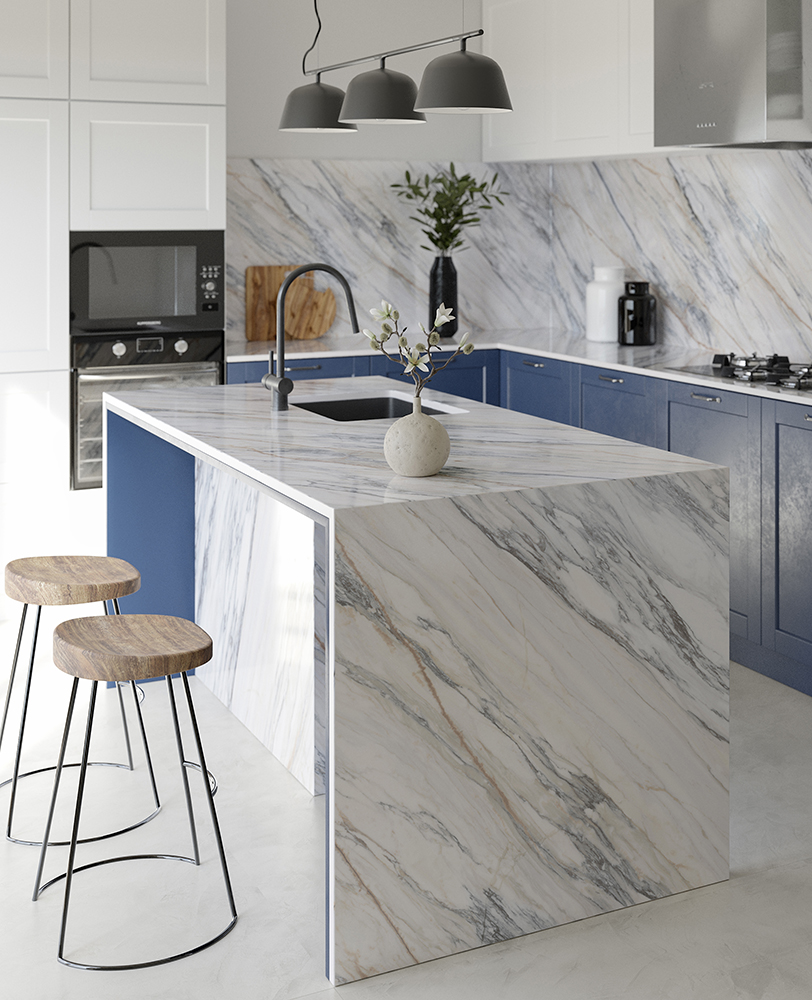 Trance
Combining fine streaks of blue oxides with reddish gold veining, the polished finish of Trance (above and below) brings cool good looks to the room. The white background palette is – on closer inspection – a combination of cream and grey colours.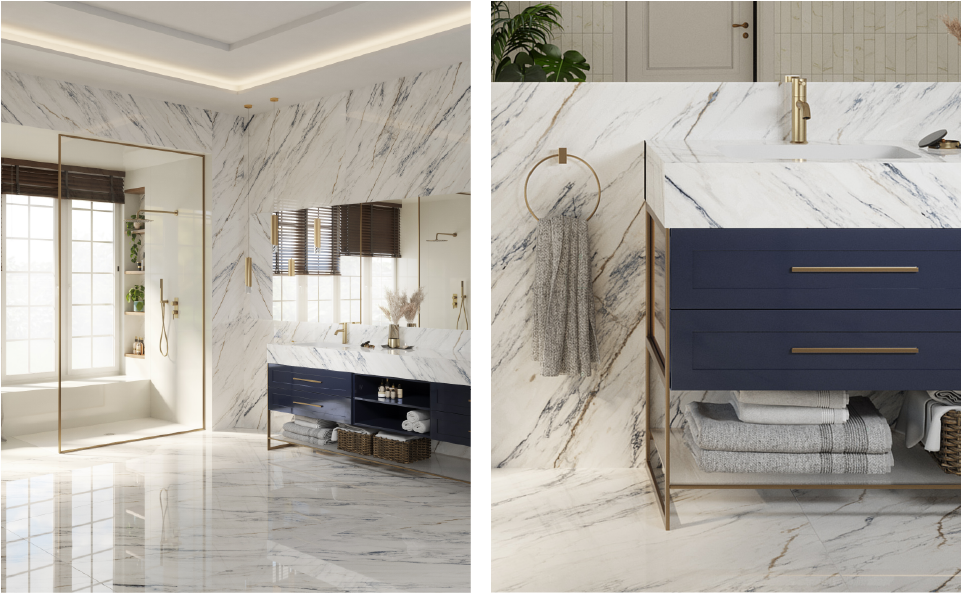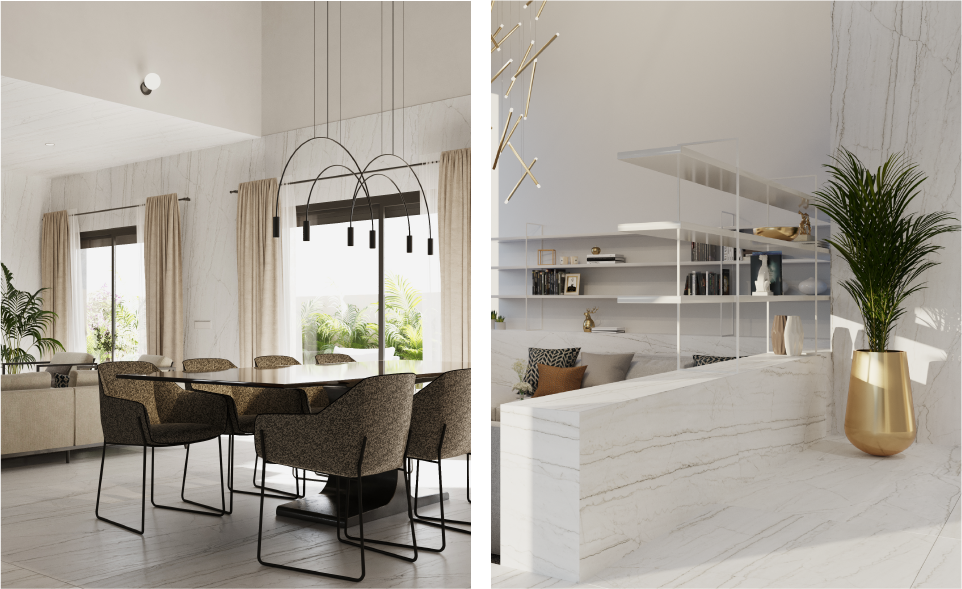 Neural
A more subtle design, Neural (see above and below) combines a soft white canvas with fine, pale veins that run through the marbling. Creating a calm and peaceful atmosphere, Neural is the perfect backdrop for living and dining spaces. It comes in a matt finish.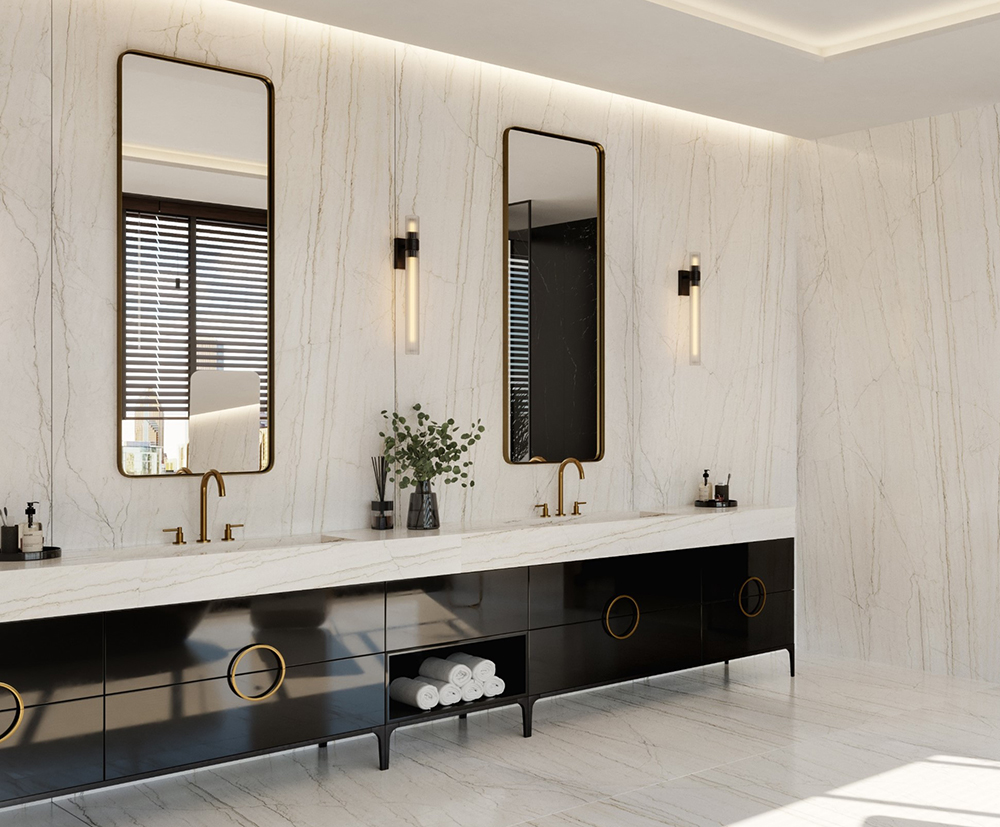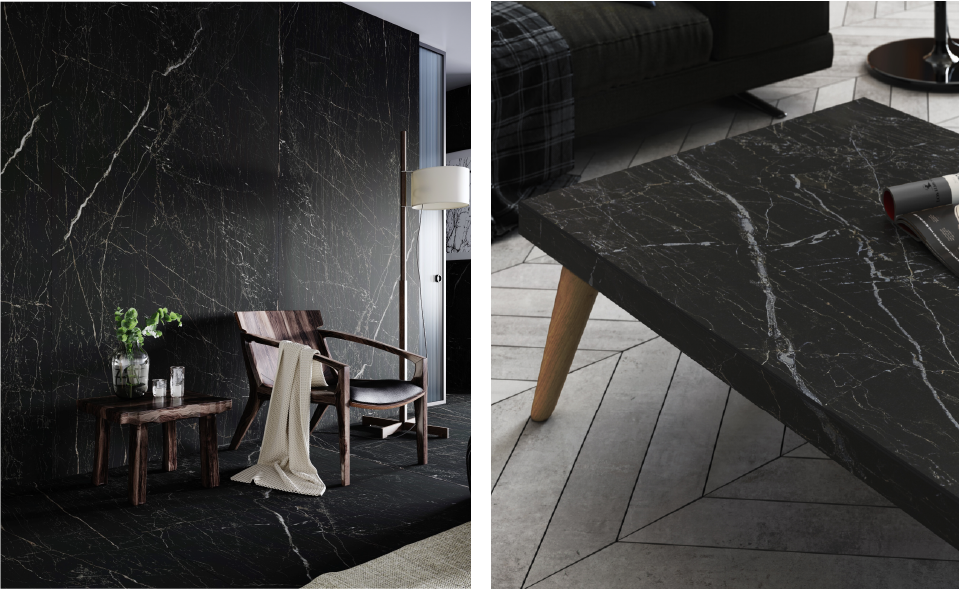 Somnia
The striking dark tones of Somnia (above and below) make an instant impact. This shade combines warm browns with rusty whites, which merge with a deep black base. Somnia features a velvety matt finish that demands to be touched, making it ideal for walls and furniture.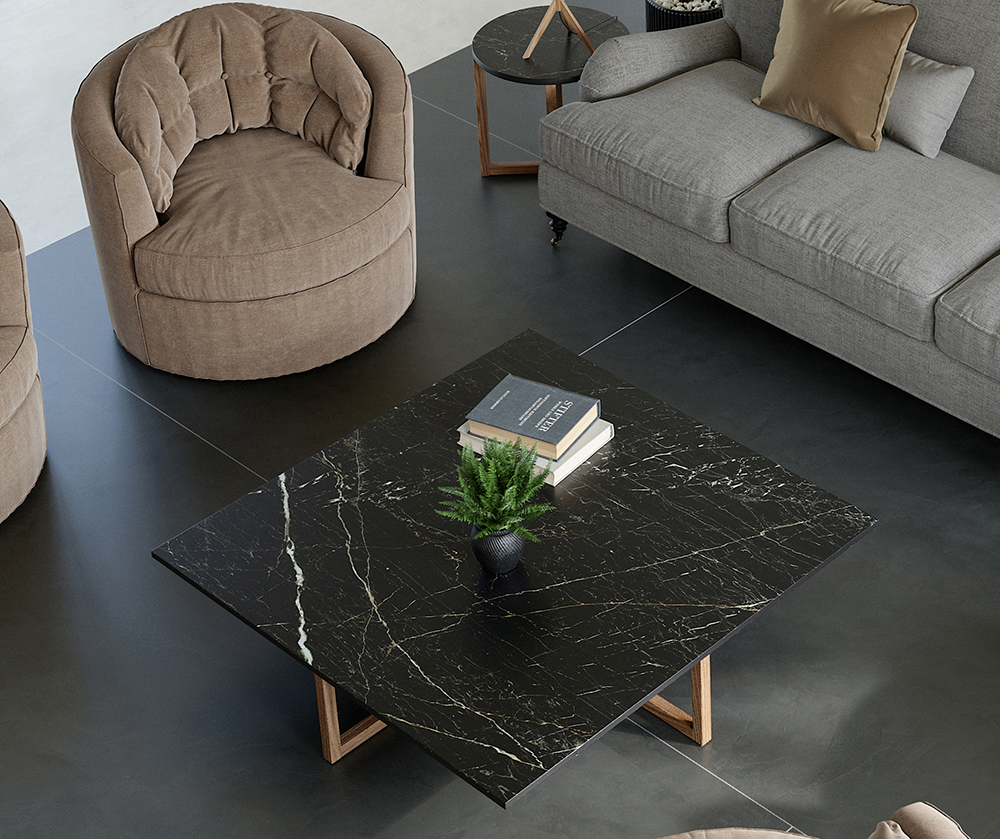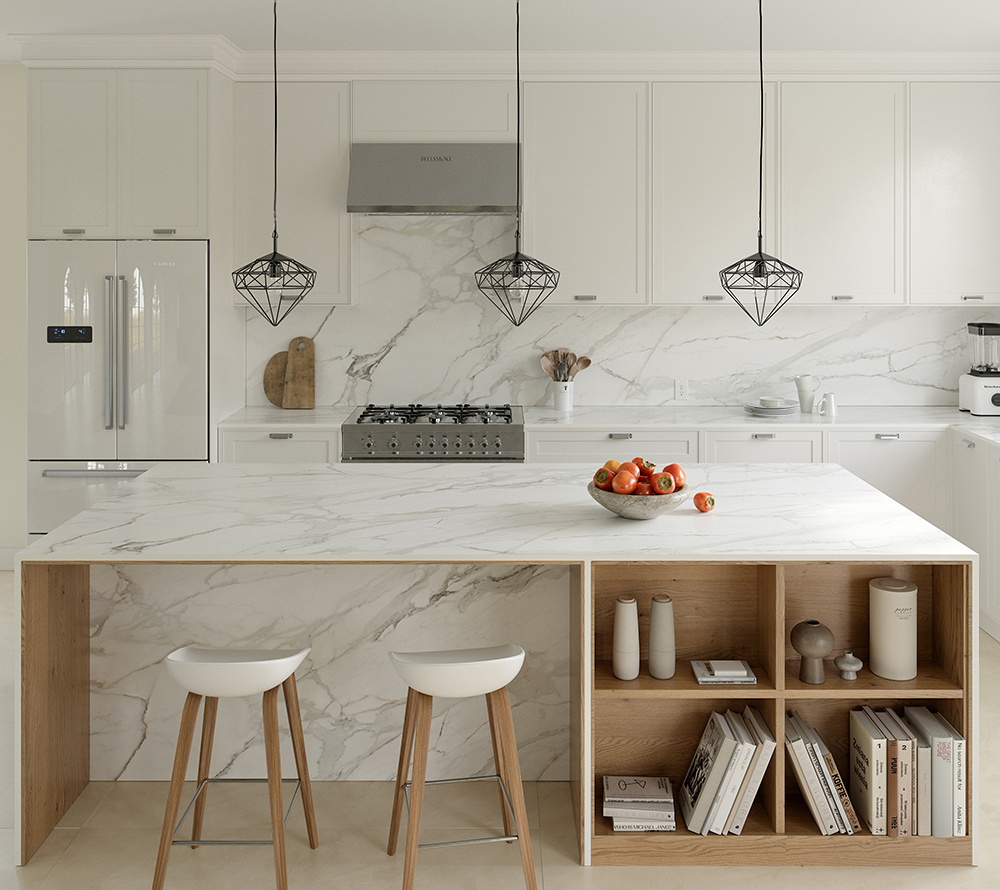 Lucid & Morpheus
The Lucid and Morpheus designs both have a white and cream base with veining in a mix of golden and blue tones. Look more closely, however, and you'll see even more shades and colours. Choose from a polished finish (Lucid, below right) or velvety matt finish (Morpheus, above and below left).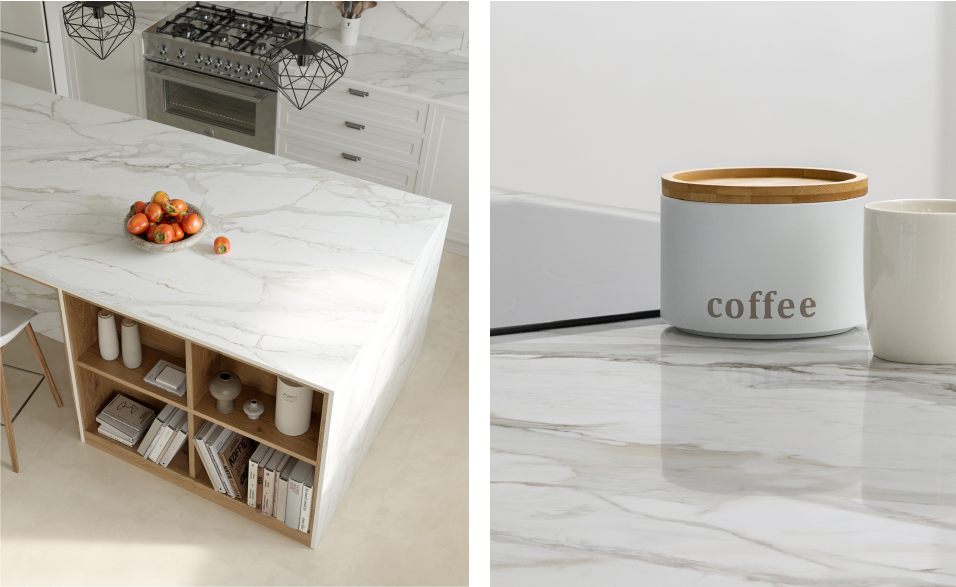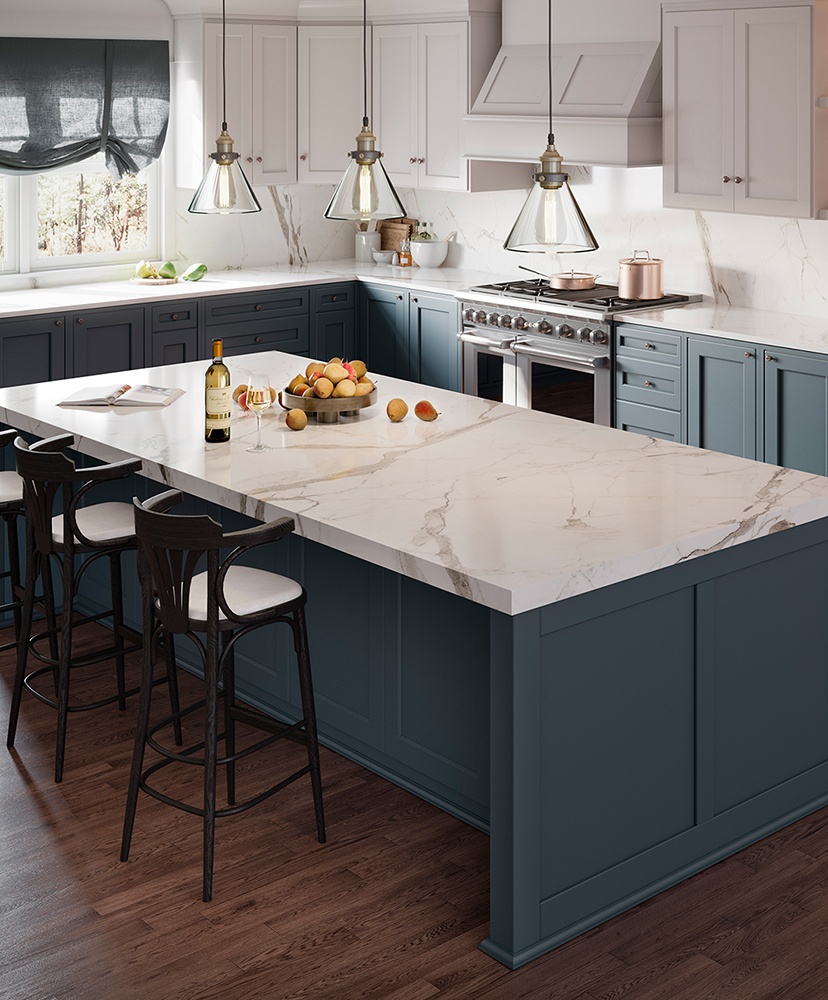 Vigil & Daze
Vigil and Daze take classic Calacatta marble as their inspiration for a familiar design of thick veins in gradients of light and dark greys, combined with a subtle touch of gold. If you want the shine of a polished finish, choose Vigil (above and below left), or for a tactile matt finish, opt for Daze (below right).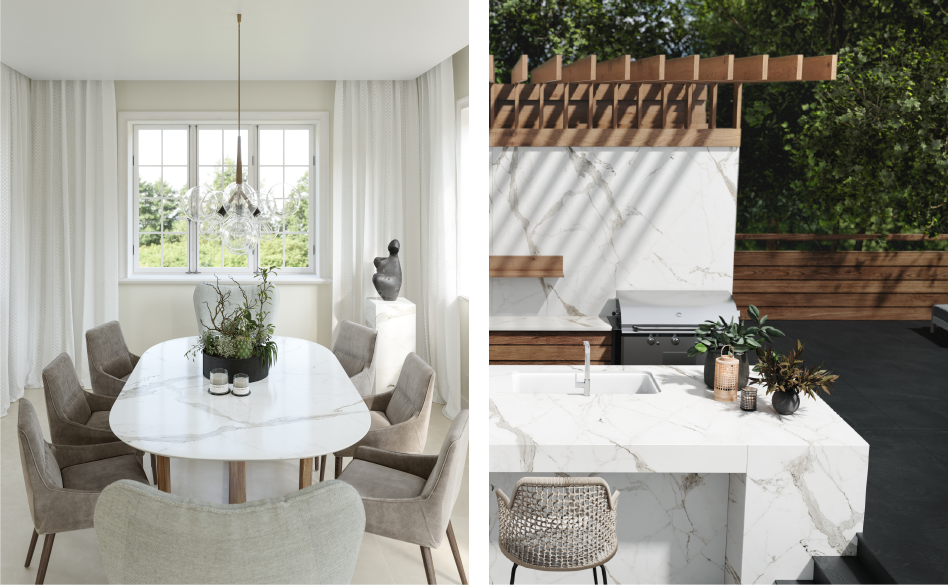 Established in 1945, Cosentino is a Spanish family-owned company that creates innovative and sustainable surfaces for residential and commercial properties all over the globe. Makers of leading brands Silestone, Dekton, and Sensa by Cosentino, you can find out more about Dekton and the Onirika collection here.
Finally, if you have more questions about Dekton or any aspect of the Onirika collection, get in touch.
Share This Article