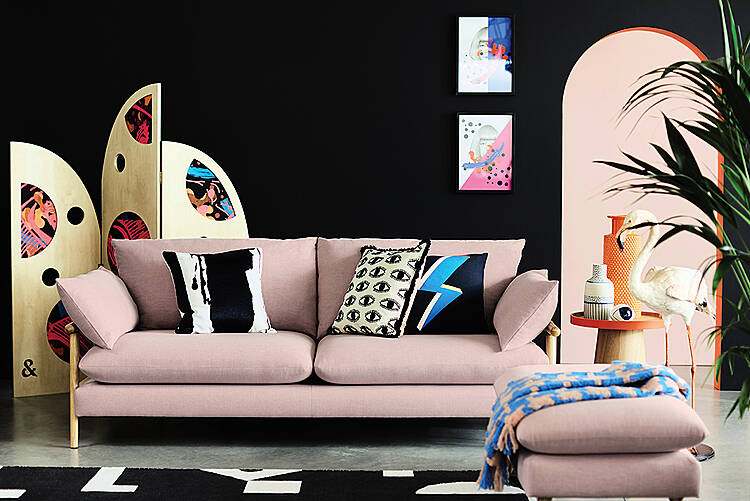 A House and Home promotion
We asked three of our favourite tastemakers to choose a DFS sofa that best represents their sense of style, and to tell us why they love it. If you're struggling to find furniture that speaks both to your personality and sense of style, then we hope you'll be inspired by their thoughts. Read the full article in the January / February issue of House and Home, out now!
Designers Jill & Gill on the Hoxton sofa
What's your 'thing'? To create something special with like-minded people and brands. Colour consumes and compels our work. We take pride in our art and print mediums which we continually push forward, blending the traditional with the contemporary. We thrive in delivering art-inspired projects full of enthusiasm.
What do you love about the Hoxton sofa? We love its inviting and modern style, as well as its details. This includes the leather straps that hold the arm cushions in place and the slender exposed wooden frame that give the sofa a sense of lightness and style.
How have you decided to style it? We've used punchy colours, graphic prints, and geometric shapes. The partition screen featured in the space was designed and made in our Dublin-based studio. It complements the Hoxton sofa and shows that even the softest of textures can work alongside a dash of boldness. The artwork featured is also by us, featuring portraits of Japanese artist Yayoi Kusama who is a strong influence within our work.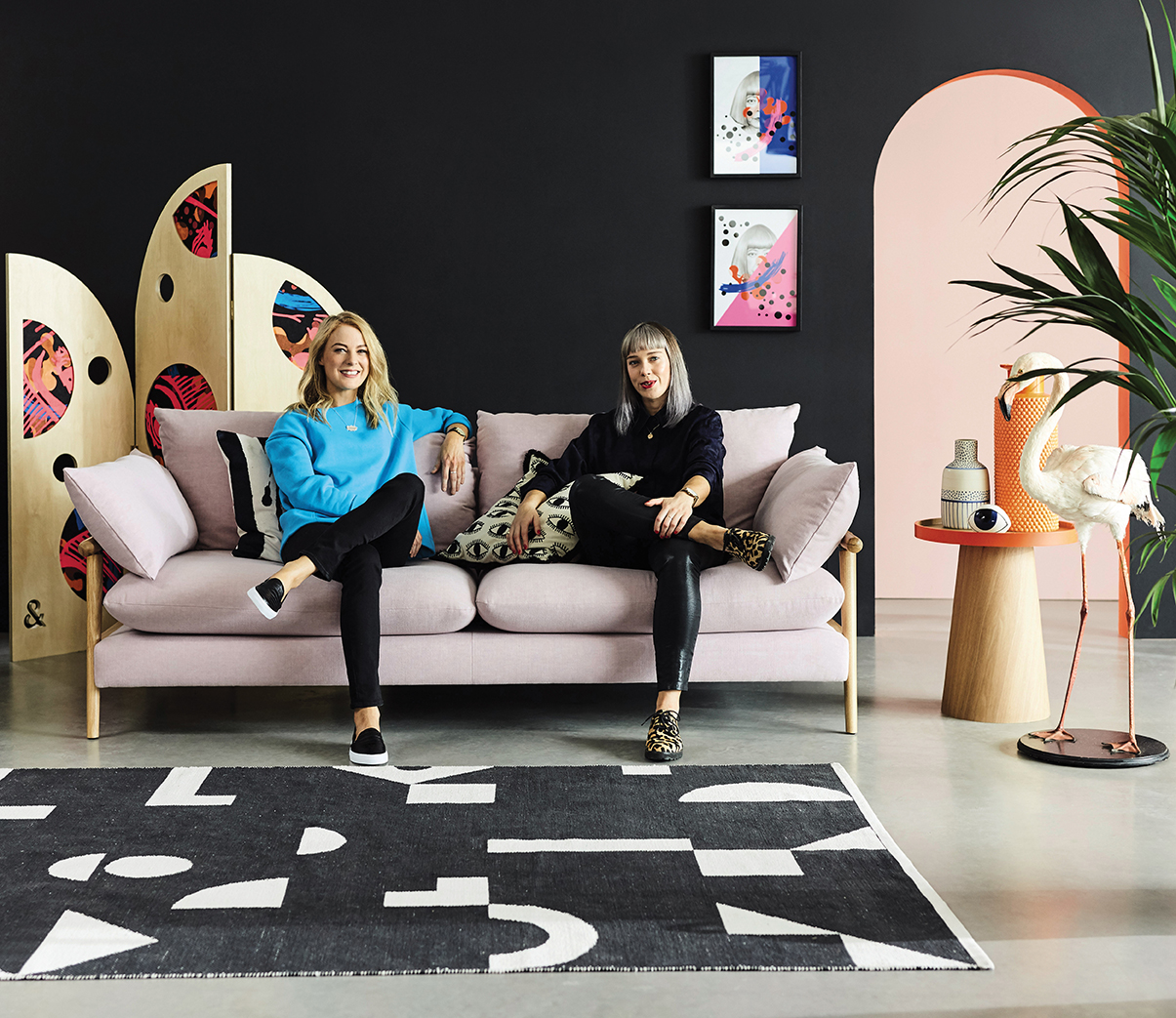 Shop this sofa:
DFS French Connection Hoxton three-seater sofa in Hoxton Plain Rose, available exclusively at DFS, €1489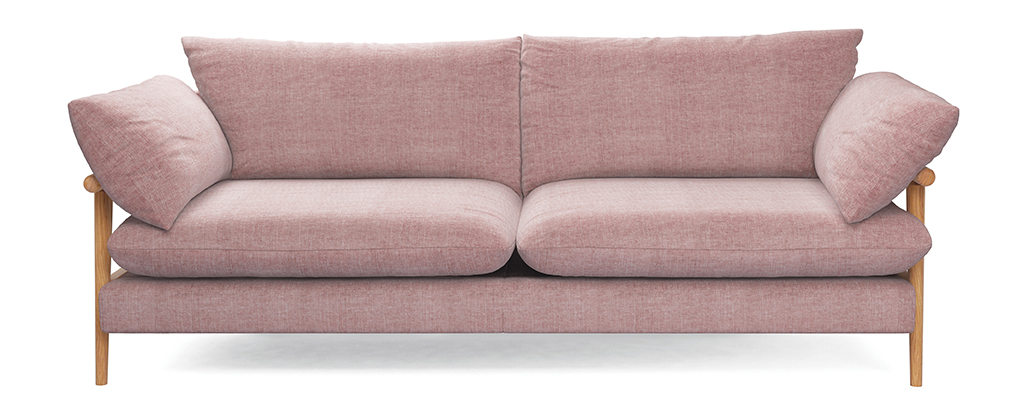 Vegan chef, author & lifestyle blogger Holly White on the DFS Vegan Cherish chair with Freedom footstool
What's your 'thing'? My mission is living a vegan lifestyle as sustainably and stylishly as possible.
What do you love about these pieces? I chose the chair and footstool from the DFS Vegan range as they are fun statement pieces that are still completely animal-free.
How would you style these pieces? My style is quite neutral and timeless so it's nice to add a bit of personality, bringing in some fun prints and modern design.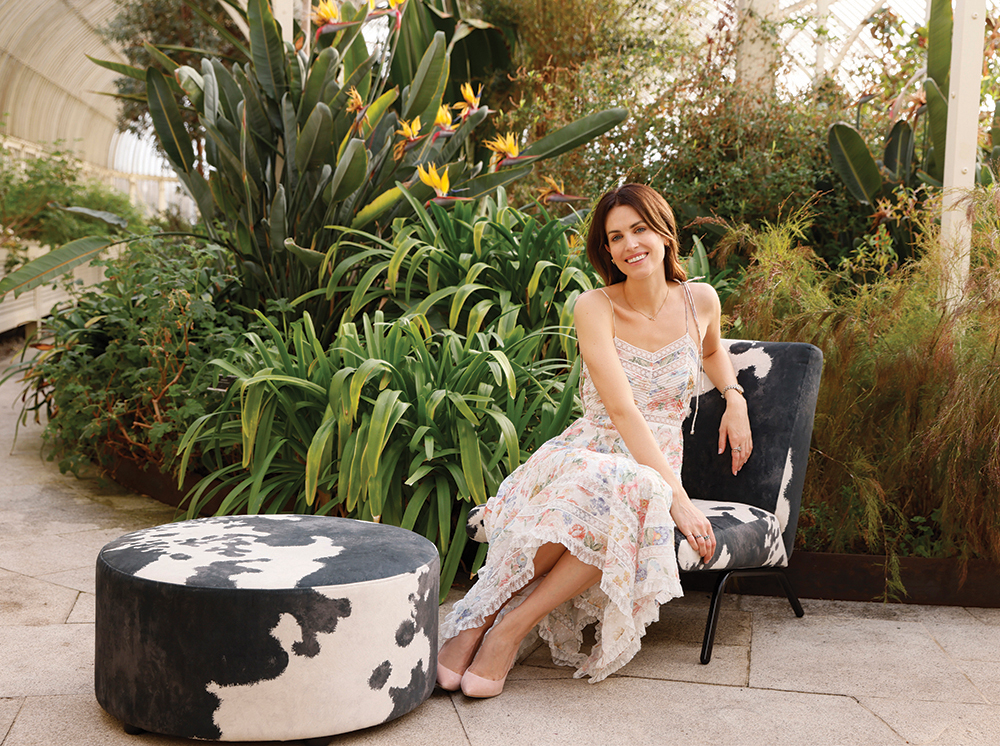 Shop this chair and footstool:
DFS Vegan Cherish Accent chair, €519, and Freedom Round footstool, €259, both in Vegan Accent fabric in Black Cow Print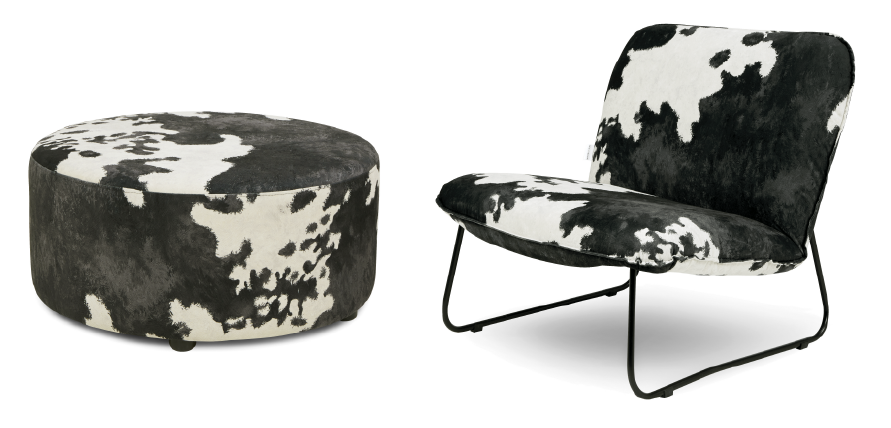 Artists, Julie & Owen Mc Loughlin on the Enchanted sofa and So Simple Tom chair
What's your 'thing'? We specialise in landmark and architectural themed prints, with everything designed and produced in our new studio and showroom in Dublin.
How do you describe your work? It is bold and bright and beloved by our customers all around the world. Our work helps connect people to their favourite places. We are also 100% plastic free.
What do you love about these pieces? We chose the Enchanted sofa and Tom Chair because we love how the blush pink complements the orange in here, and we are all about using vibrant colours. We also liked the mix of soft curves and striking straight lines in the shape of the two pieces – it's something we often incorporate into our print designs.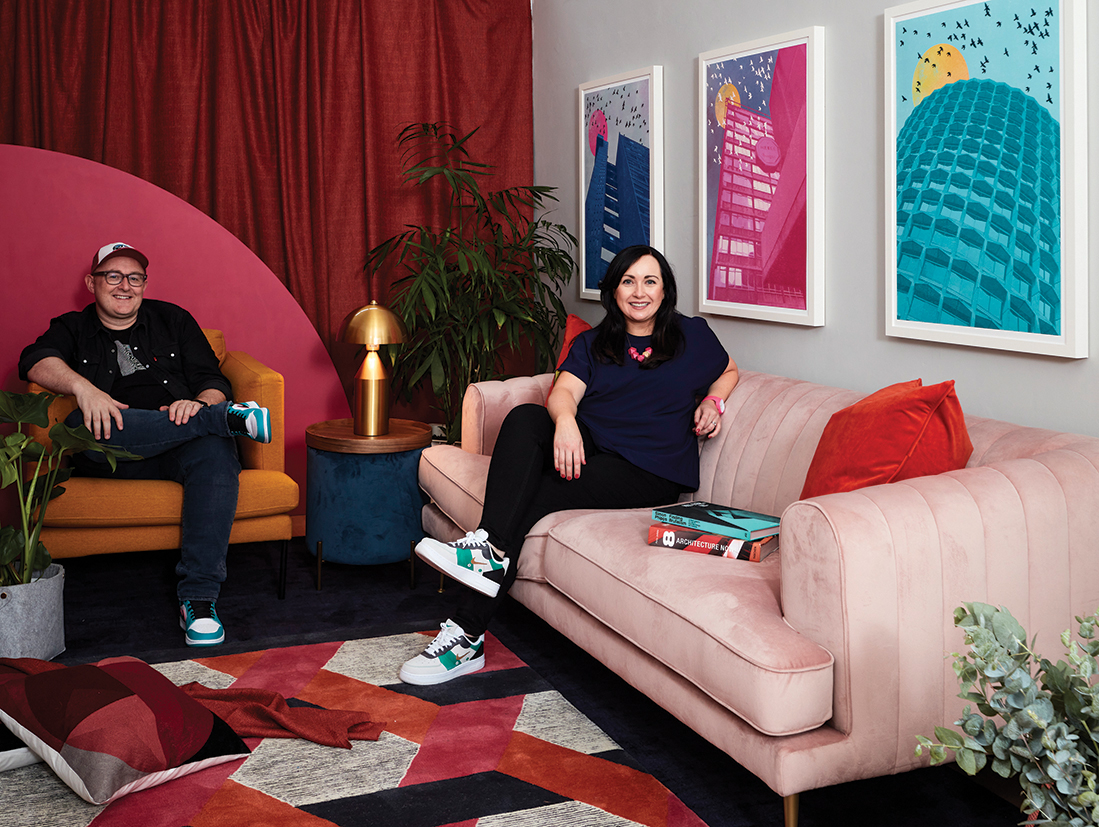 Shop this sofa and chair:
DFS Enchanted four-seater sofa in Sensual Velvet Blush, €1039, and So Simple Tom chair in Simply Wool Look Vintage Mustard, €619

DFS has been making furniture for five decades. With every sofa handmade, and a design to suit every home, DFS is Europe's largest sofa expert. DFS has stores in Blanchardstown Retail Park and Carrickmines in Dublin; City Gate, Mahon, Cork; Ballysimon Road, Limerick; Well Park Retail Park, Galway; Boucher Road, Belfast, Crescent Link Retail Park Derry and delivers nationwide. If you have questions about the DFS furniture shown here, or any aspect of the ranges, please get in touch. You can also visit www.dfs.ie and follow @DFS on Instagram to take a look at the latest ranges.
To read our tastemakers' top tips for finding your interiors 'thing', plus their current favourite trends, pick up the January / February 2023 of House and Home, which is in shops now.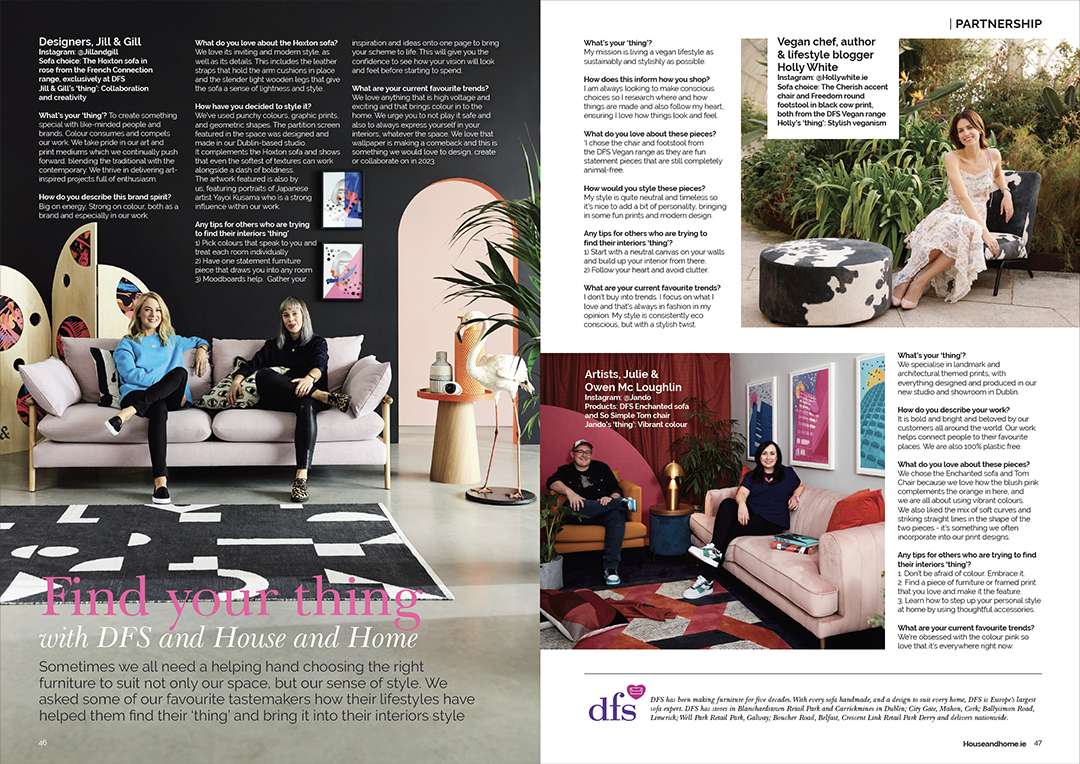 Share This Article