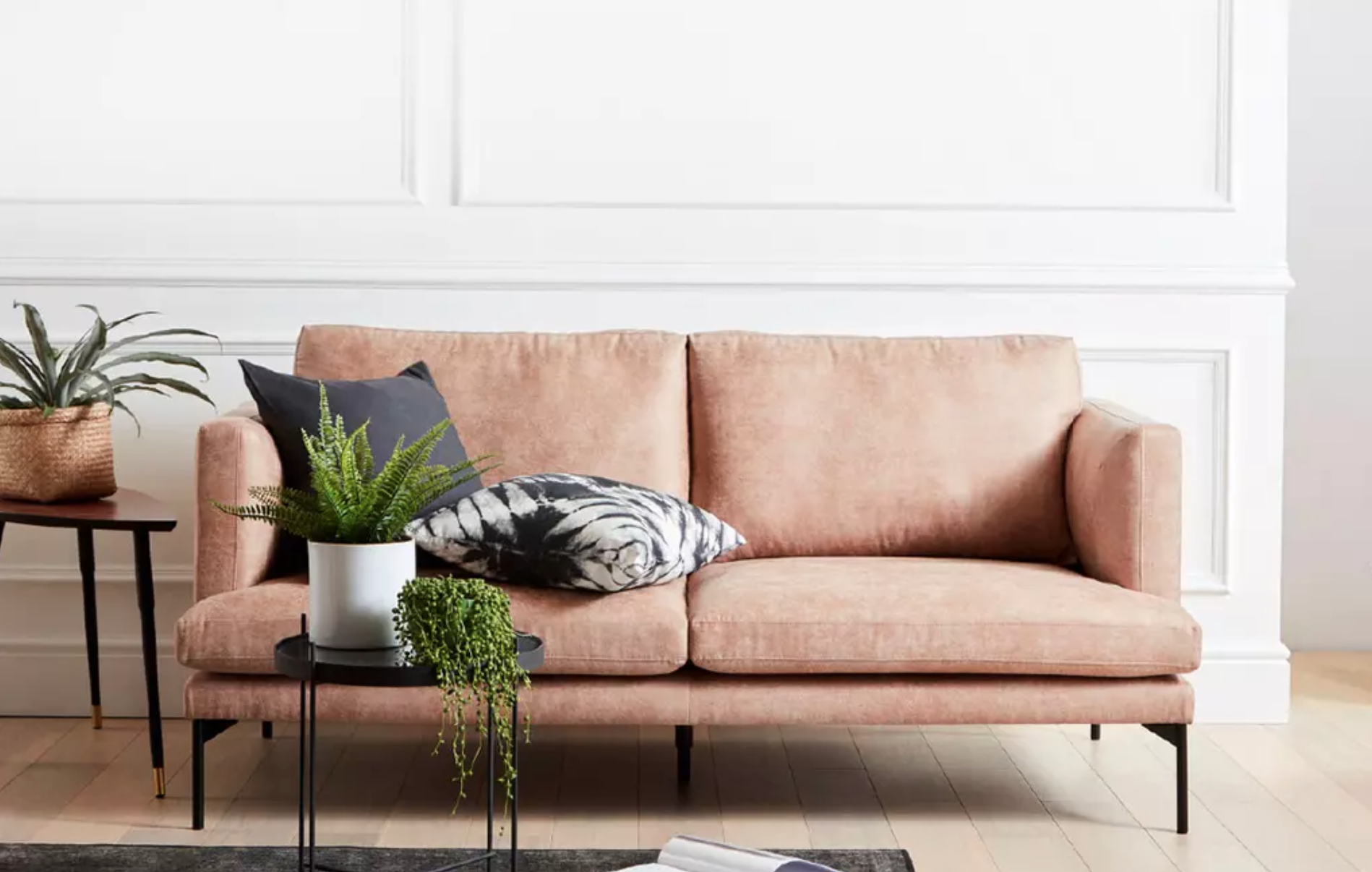 DFS are well known for their gorgeous range of sofas but as modern living is changing, they wanted to bring out something to meet our new needs when it comes to a couch. Their new brand, So Simple Sofas, is designed with affordability, style, and most importantly, a compact size in mind, and they've made choosing your dream sofa, er, so simple.
Surveys in the UK showed people are increasingly living in smaller spaces that need to cater to multiple lifestyle needs. The research showed living rooms in new build homes are nearly a third smaller than equivalent homes built in the 1970s, meaning there isn't all that much room for activities once you've put sofas in.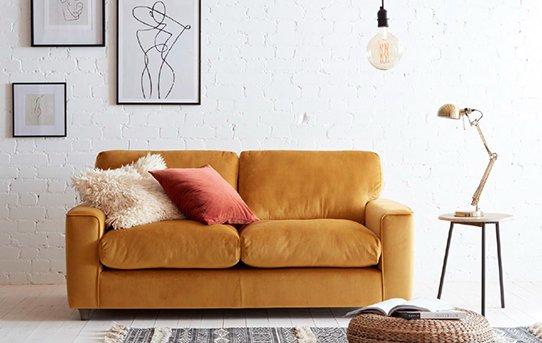 Some customer research also revealed that a whopper 44 per cent of people found it difficult to find exactly what they were looking for in a sofa. With both of these things in mind, design experts at DFS have developed the So Simple Sofas brand which has super compact couch options, with a refreshingly simple way to design your own sofa to suit what you're looking for.
Choosing your sofa is a three step process. The So Simple range is a cleverly curated collection of eight contemporary styles of sofa, and step one is choosing the shape you want. Step two is choosing your size, and each of the eight styles comes in five size options: the three seater, the two seater, the chair, the footstool and the storage footstool. The So Simple designers suggest mixing and matching styles and sizes as suits your room. The final step is choosing your fabric, and you've 31 choices to pick from - there are four fabric types (wool, velvet, linen and leather look) and each comes in a range of eight colours including blush pink, vintage mustard, indigo blue, and the ever popular neutral grey shades.
Every So Simple sofa is designed and handmade to order, and come with a 15-year guarantee.
Let's meet the eight sofa styles from So Simple
Viv
A classic scroll arm design with a modern twist, beautiful details and piping features. Deep cushions for added comfort.
Tom
An industrial feel with clean lines, matte black metal feet and padded for comfort.
Guy
A relaxed style with low arms and piping detail, and a low, simple, turned foot. The Guy has soft, luxurious sink-into cushions, perfect for slouching.
Edd
A mid century modern style with a beautiful curved shape, and high splayed tapered light wooden feet.
Mya
A striking boutique design with a single seat cushion o give a traditional shape a modern twist, with a high piano black finish turned foot.
Max
A minimalist style with simple finishes, with stylish low arms for clean lines, with a brushed stainless steel finish on the legs.
Ros
A simple elegant design with brass detailing on the feet for a sleek, traditional look. The fixed back brings clean lines.
Ola
An elegant yet modern take on the classic Chesterfield shape. A fixed back in-keeping with the traditional style, and a high turned wood leg at the front.