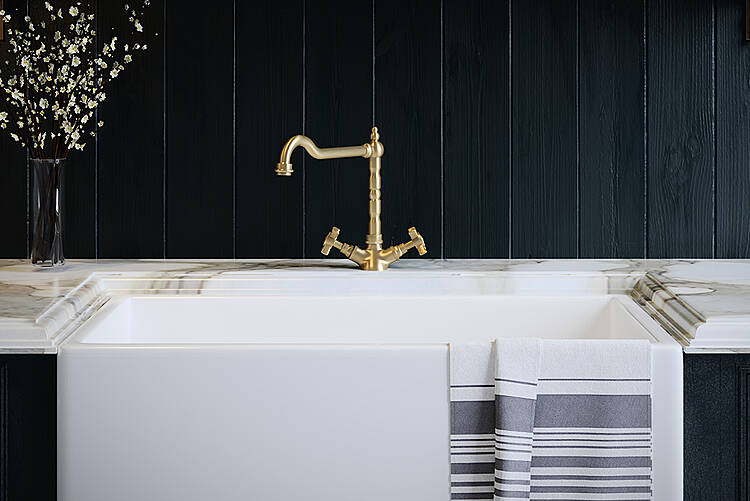 A House and Home promotion
The tap is one of the hardest-working parts of your kitchen. Whether you're cooking, cleaning, entertaining or working from home, the tap will come into play multiple times a day. That's why it is essential to choose one that is robust enough to withstand all this activity, as well as retain its good looks while doing so. Fortunately, we've got the experts from Eirline on hand to offer a few top tips on what to consider when choosing your perfect tap.
Eirline has been supplying high-quality kitchen sinks and taps throughout Ireland and the UK for over 40 years. It has always prided itself on offering brassware products that combine both style and functionality – and this is key when you're selecting a kitchen tap. Start by thinking about the practicalities. Single-lever taps look sleek and contemporary, but you may prefer a dual-lever design, or even a pull-out tap that's great for filling pots and rinsing. Next, consider the construction of the tap – because it is the parts you don't see that are vital to its longevity. High-quality brass components, such as those found in Eirline models, will withstand day-to-day use and ensure your tap will keep working beautifully for years to come. Plus, each Eirline tap comes with all the essential parts and accessories for installation, so there'll be no guesswork when it comes to the fitting stage.
Finally, you need to find a style that matches your kitchen. The look of your tap is obviously so important, because it will be the focal point of the room and on show at all times. Happily, Eirline has this covered with a new range of taps in classic and contemporary styles. They feature a choice of exquisite brushed finishes, including brass, copper, black and chrome, as well as high-shine chrome too. What's more, these high-quality finishes are designed to stay looking good for the long term. So, let's dive in and meet four of the 12 new models.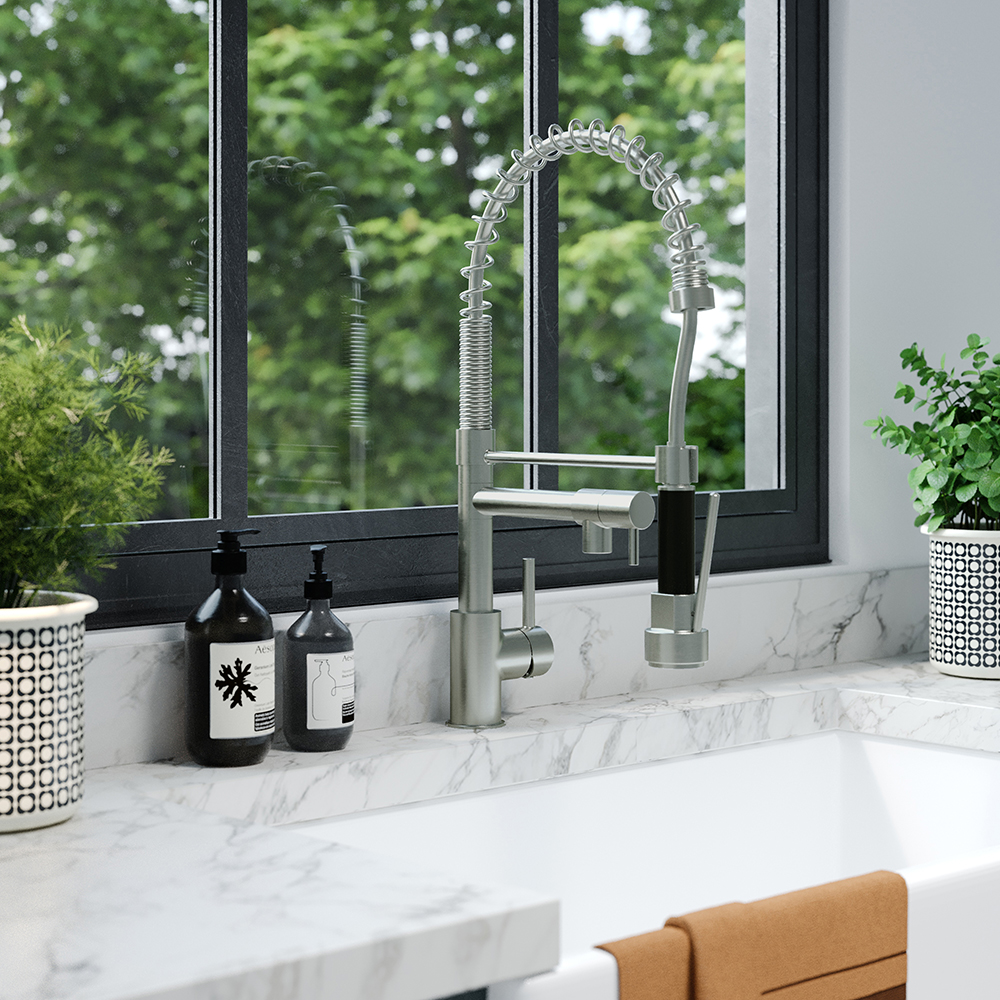 The chef's tap
Felix is inspired by models first seen in professional kitchens, with a pull-out spout and flexible hose designed to make easy work of rinsing cookware and vegetables. Its practical height means it can also fill tall pots and reach all corners of the sink. Felix would look equally good in a highly contemporary kitchen or in a more classic setting with marble worktops and Belfast sink, as seen here. It is available in brushed chrome (shown above), chrome and black.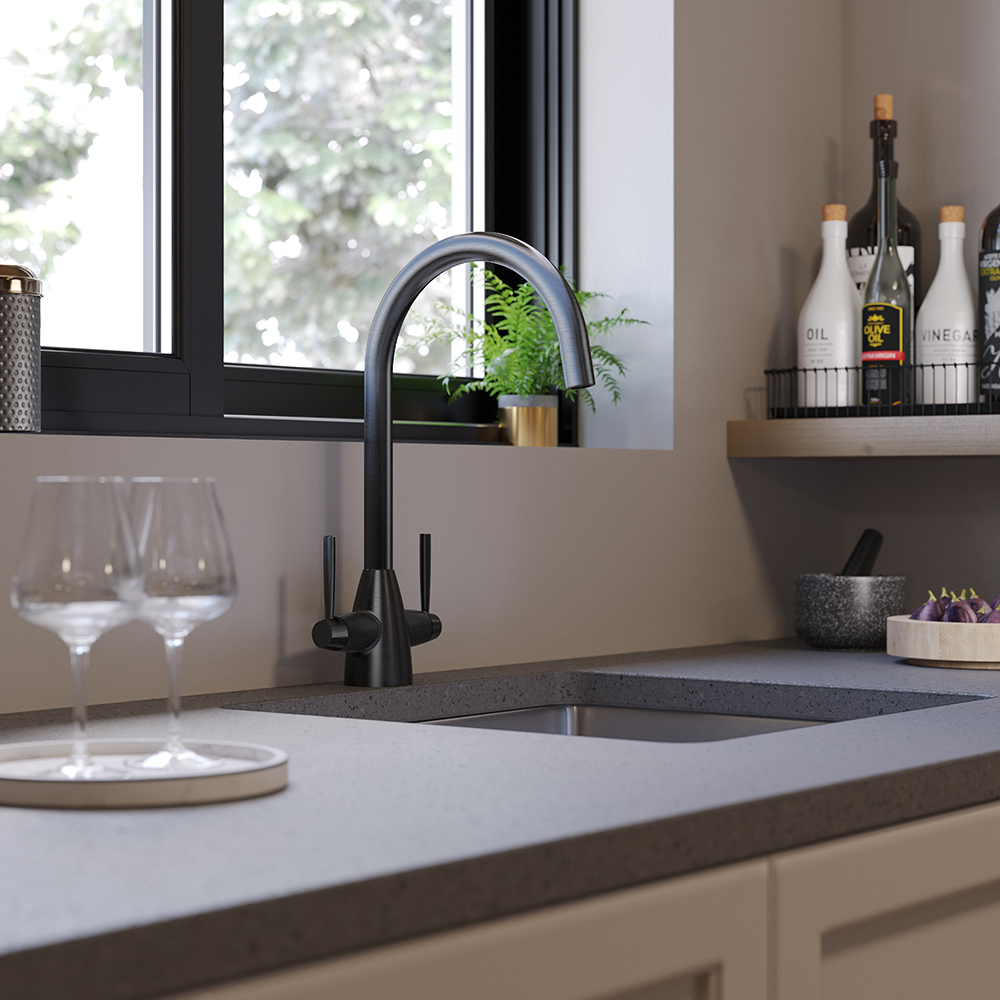 Sophisticated curves
Ivy has an elegant swan neck and dual-lever design, and would bring a level of sophistication to any style of kitchen. The secret to Ivy's success is that it is available in five different finishes, from the highly contemporary brushed black shown (above) to on-trend brushed brass and warm copper, as well as brushed and conventional chrome. So, it can work in both modern and more classic kitchens, depending on the finish you choose.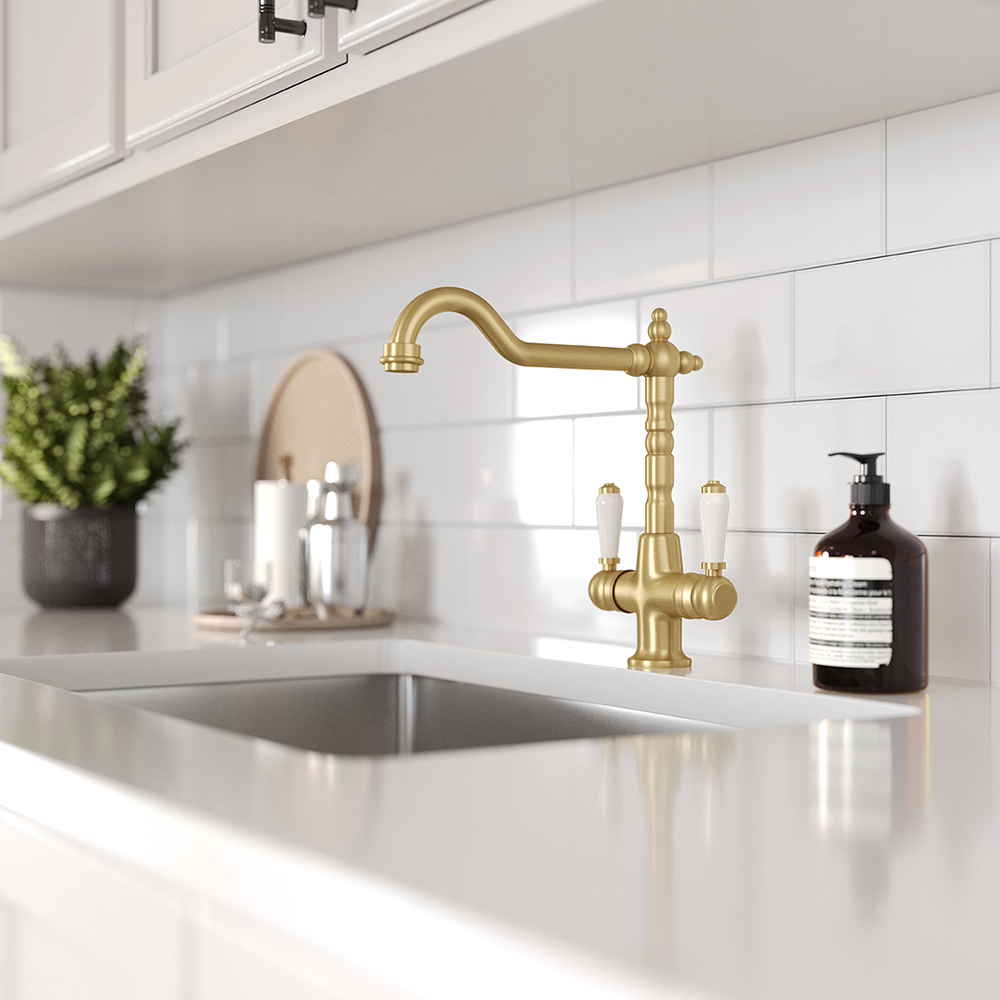 Classic good looks
Alma is the beautiful choice for more traditional kitchens, with its retro styling and ceramic handles. However, though classic in design, Alma has all the modern functionality needed for today's kitchens. Choose from chrome, brushed chrome or the stunning brushed brass seen here (above) – a softer and more contemporary finish than a high-shine brass.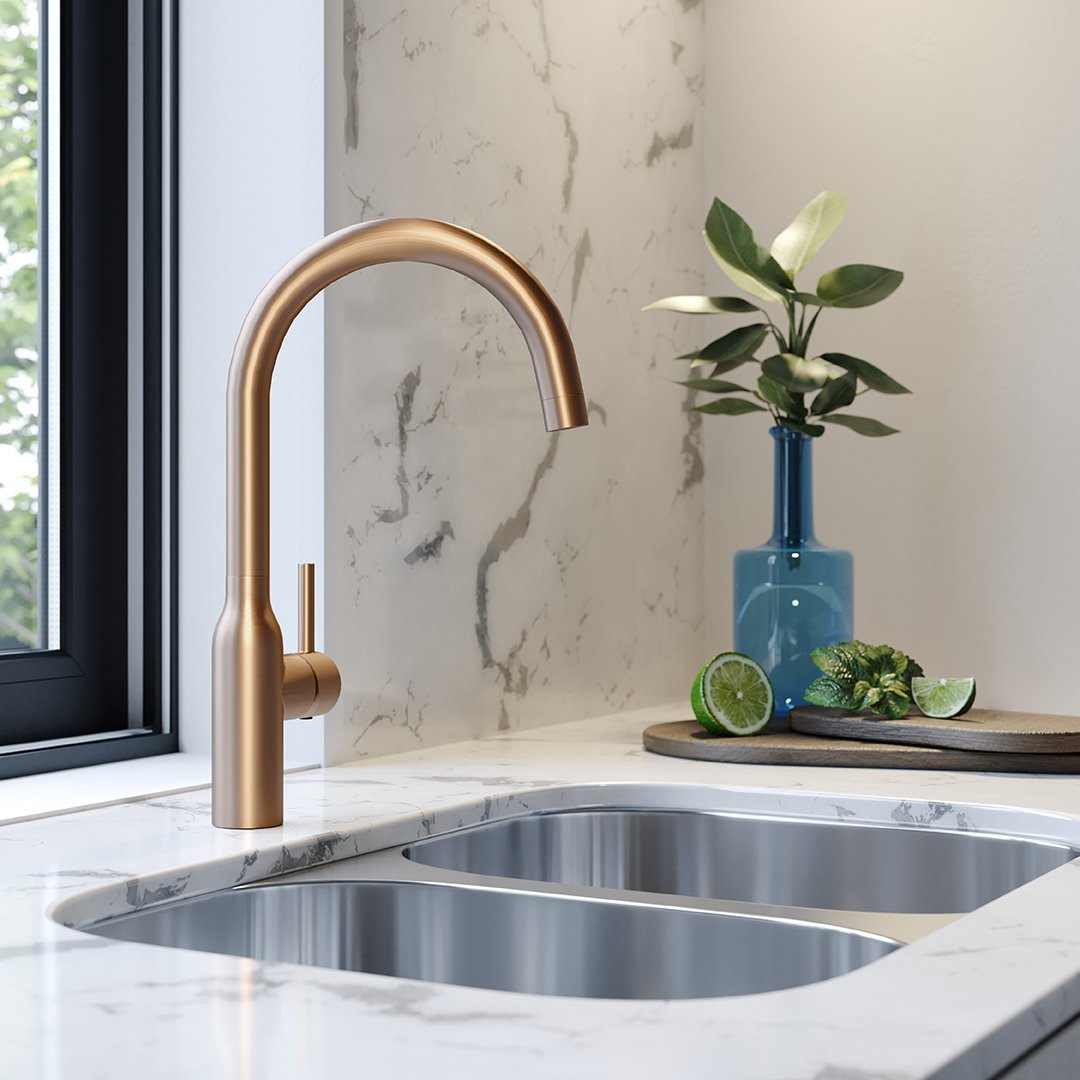 Sleek and contemporary
Eli is the perfect tap for those who love a strong, modern design. With a single lever controlling temperature and flow and a sleek rounded swivel spout, it is pared back and modern. Warm metallics, such as the copper (shown above) and brushed brass make a fabulous style statement, while black, chrome and brushed chrome are also available for cooler colour schemes.
Featured image (top): Eirline's Elsa tap in brushed brass.
For even more ideas, make sure you check out Eirline's inspiration page for a curated selection of products, mood boards and real home installations. You will also be able to see the full range of new taps at the Ideal Home Show at RDS, Simmonscourt, 20-22 October 2023.
Eirline kitchen sinks and taps are available to buy now from kitchen suppliers and builders merchants nationwide. All products carry a manufacturer's warranty and should you need any after-sales assistance, Eirline has an in-house team of technical experts on hand to help with any queries. For more information visit the website, or get in touch – full contact details can be found here.
Share This Article