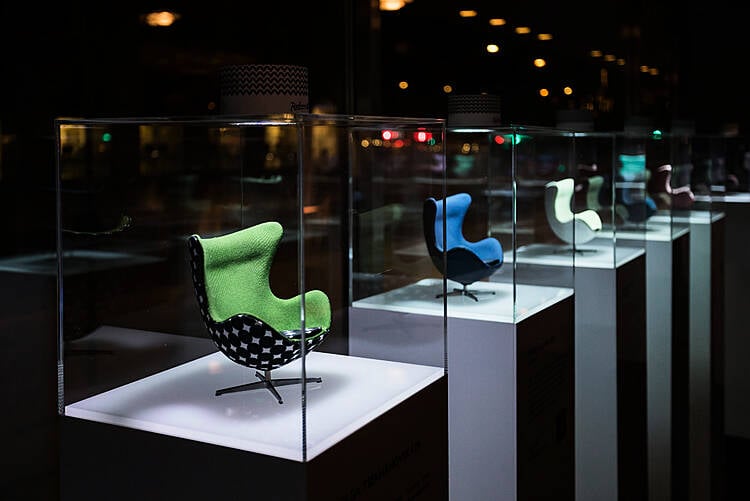 We're all familiar with legendary Danish architect, Arne Jacobsen's Egg™ chair, right? But did you know that, before it resided in stylish homes across the world, it was originally designed for the SAS Royal Hotel in Copenhagen? 55 years on, 2016 sees a celebration of Jacobsen's iconic design, right at the heart of where it started – now the Radisson Blu Royal Hotel. A global campaign called 'Design your Own Icon' invited guests and design enthusiasts to personalise the iconic Egg™ chair in their own ways.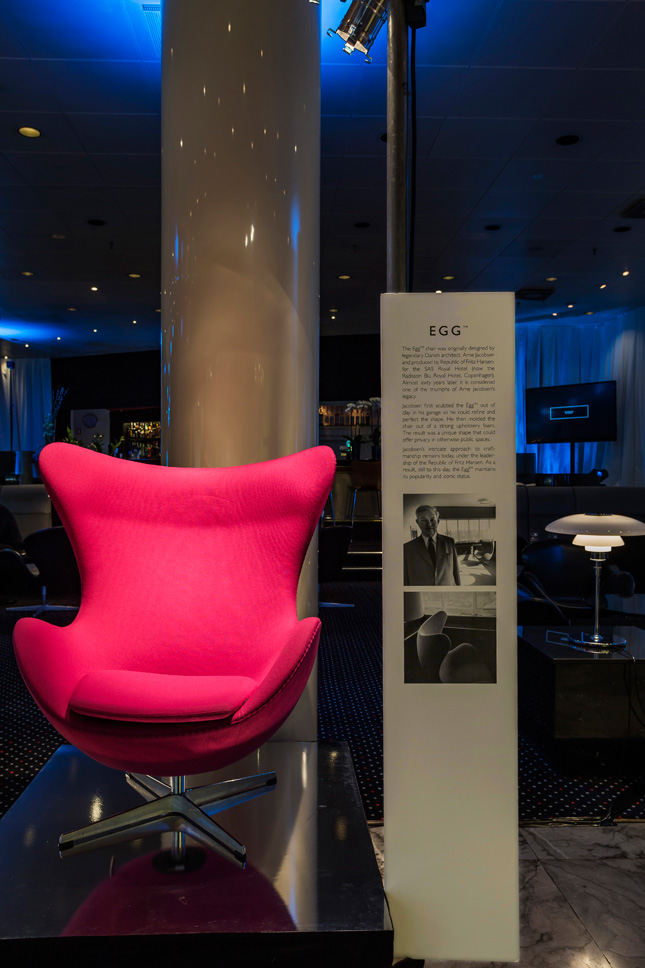 Throughout 2016, the 15 finalists (out of an impressive 66,000 entries) will be featured in the travelling Miniature Egg™ Chair Exhibition at different Radisson Blu hotels across the world.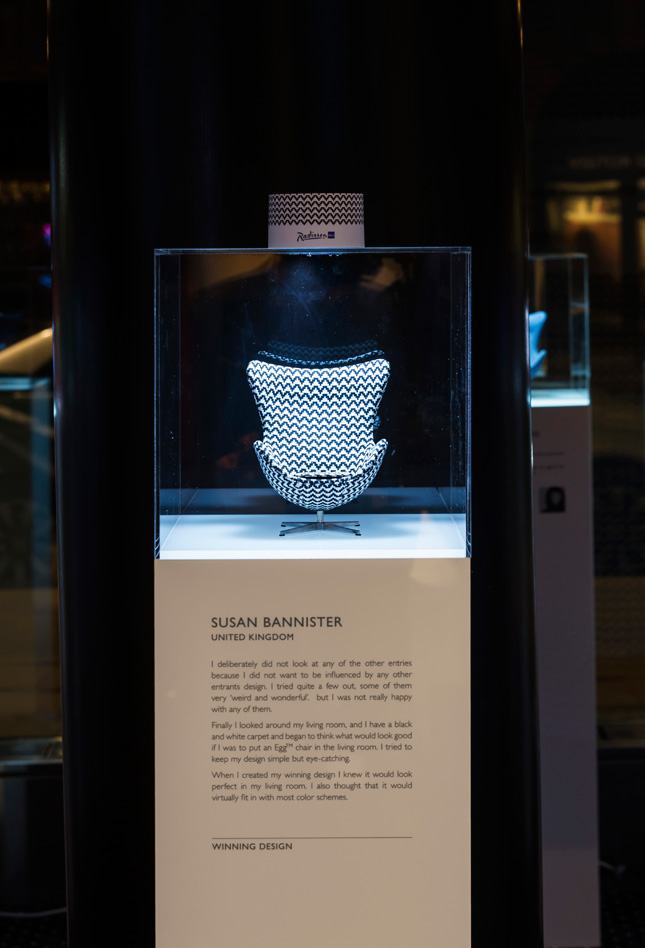 The great news is that the current display is at the Radisson Blu Royal Hotel in our fair city, until May 31st, and it includes the winning design by Susan Bannister. Susan will receive a full-size Egg™ chair upholstered using the beautiful woollen fabric from Danish brand, Kvadrat.
So far, the exhibition has been featured in Copenhagen, Las Vegas and Milan. Now's your chance to stop by Golden Lane, for a closer look, before it hits the road again.