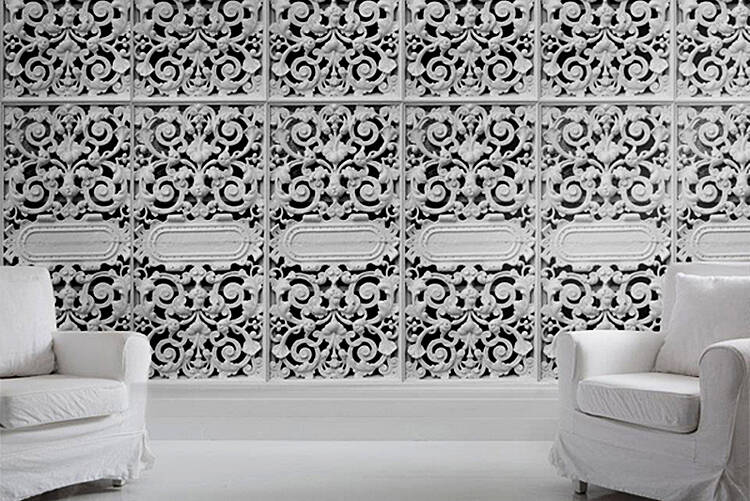 Looking to create the wow factor in your home? We've all done the 'accent wall' in a different colour paint or covered one wall in wallpaper. Well, it's no secret that faux finish wallpapers are becoming more and more popular recently. We've shown you lots of other interesting faux finish wallpapers including a reclaimed wood effect paper from Studio Ditte. Well, check out this incredibly realistic (and beautiful) Cast Iron Lace wallpaper from Young & Battaglia.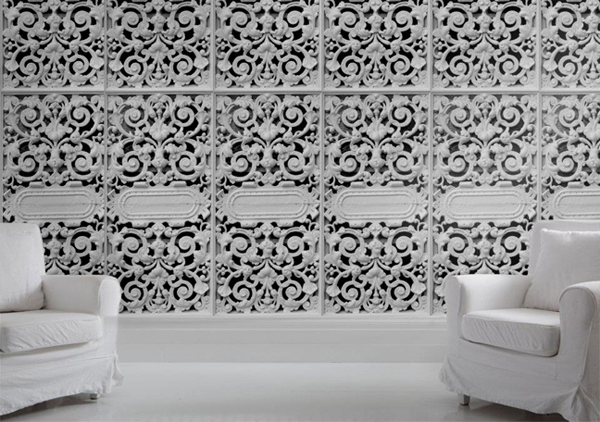 This durable wallpaper looks like panels of intricate lace cast iron panels and would make a dramatic statement in any room of the house. It would look particularly superb in a sunroom or conservatory don't you think?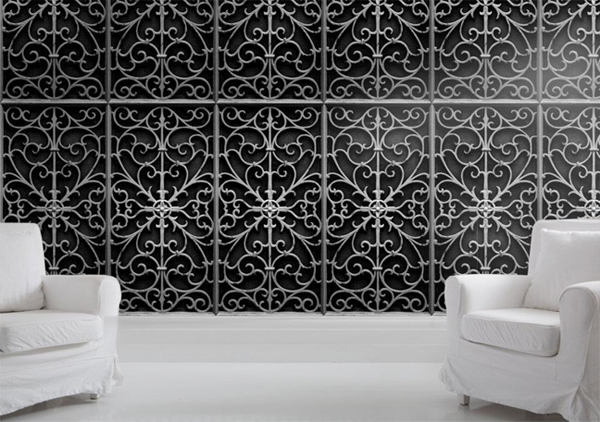 Another design in the Cast Iron range which features a more delicate design and darker background. These wallpapers are £70/approximately €80 and available to buy from Mineheart in the UK.
What do you think of this look? Could you commit to an entire wall in cast iron?